Kraków 2017-10-06
Construction M-346 Master.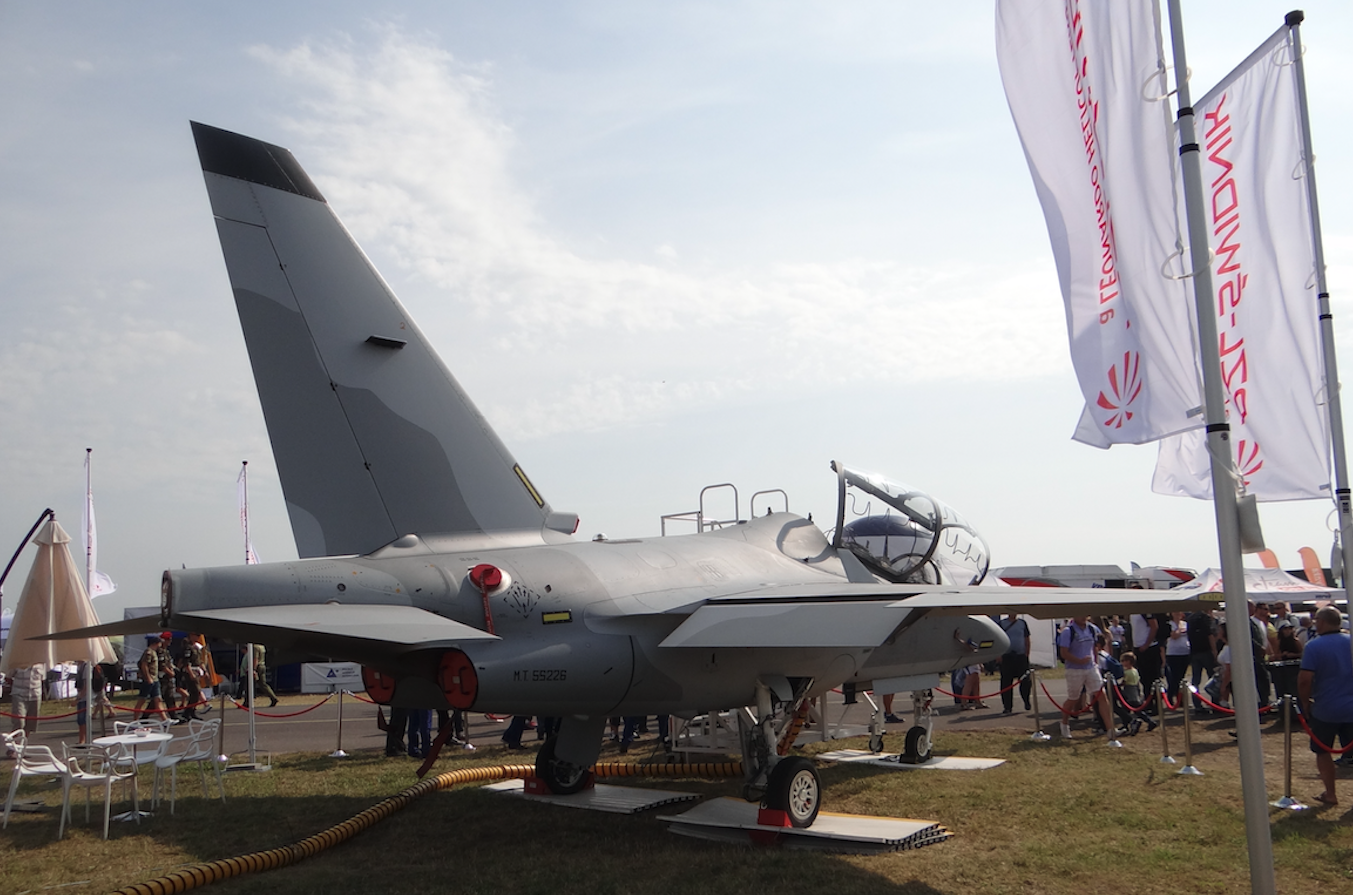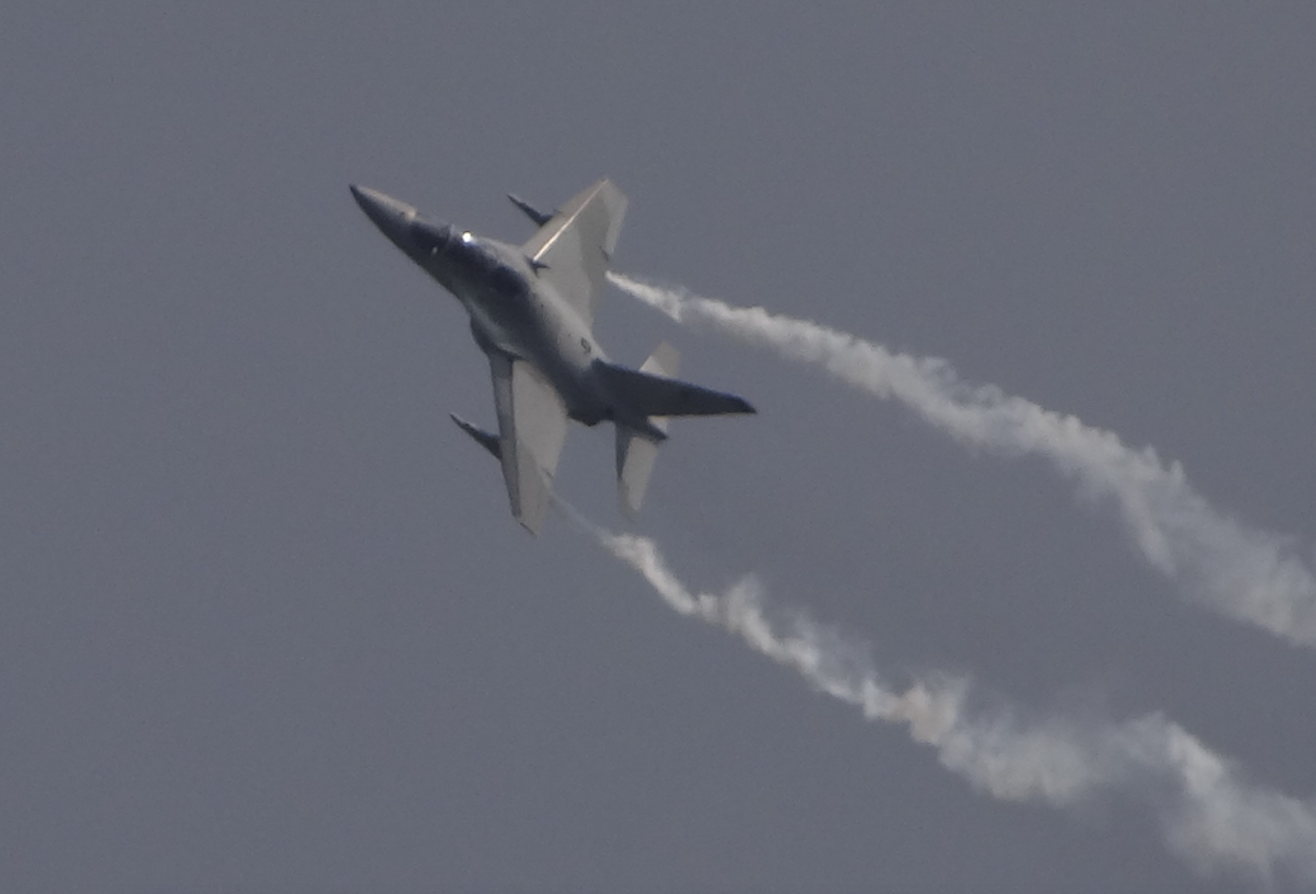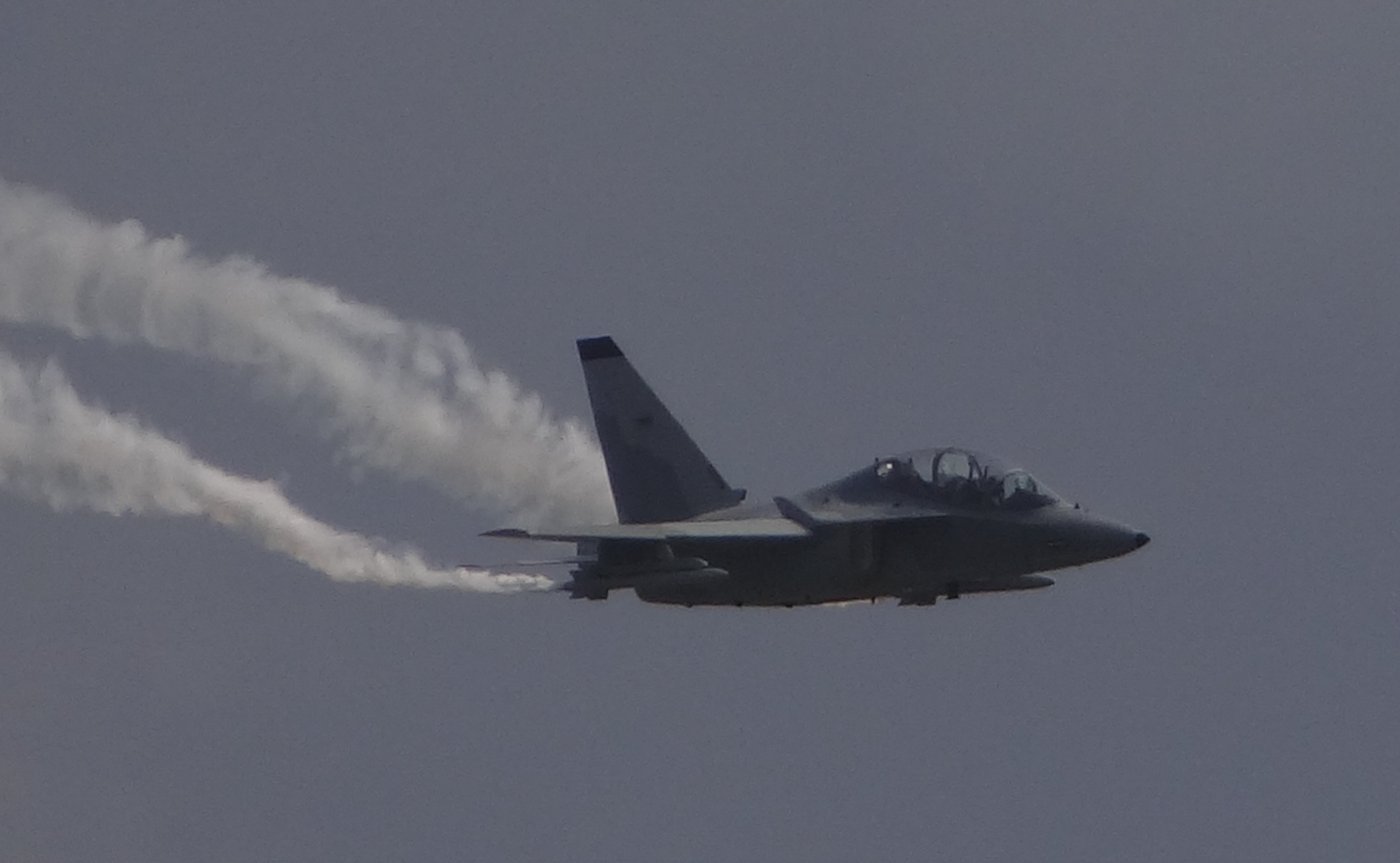 The M-346 is a modern training and training aircraft, also developed as a variant of the light combat aircraft (LIFT). The plane was developed as a subsonic machine, but it may slightly exceed the speed of Ma 1. A two-man crew takes places in a tandem configuration. Classic aircraft layout, but aerodynamically far advanced, with a strip wing. High wing, compact design. Capable of flying at high angles of attack of the order of 41 degrees. The basic materials used for the construction are aluminum and titanium alloys and composites reinforced with glass and carbon fibers. The plane was completely developed using computer technology. The airframe durability is estimated at 10,000 flight hours with the possibility of extending it to 15,000 - 16,000 hours. It is supposed to allow for 30-40 years of machine operation. The HUMS system is designed to monitor and assess the degree of wear of the airframe and on-board installations. The permissible overload factors are +8 / -3.
The M-346 is the first aircraft of this type in the world, where the combat capabilities depend on the customer. It all starts with the fly-by-wire system, which includes such control system algorithms that the control of the M-346 aircraft is as close as possible to the basic combat aircraft used by the armed forces. Thus, the M-346 aircraft mimics, for example, the Lockheed F-16 Block 50 or Eurofighter Typhoon. Not only that, it is possible to increase the level of difficulty. Such a philosophy of flying allows you to acquire correct piloting habits, and avoid the wrong ones, which are difficult to eliminate later. This is not the end. The control system provides full control of the M-346 aircraft at large angles of attack. Even 41 degrees. The control system has one more unique feature. Namely, when the pilot loses control of the machine or loses spatial orientation, after pressing the appropriate button, the plane returns to a stabilized horizontal flight.
Written by Karol Placha Hetman