Kraków 2011-09-27
Legnica Airport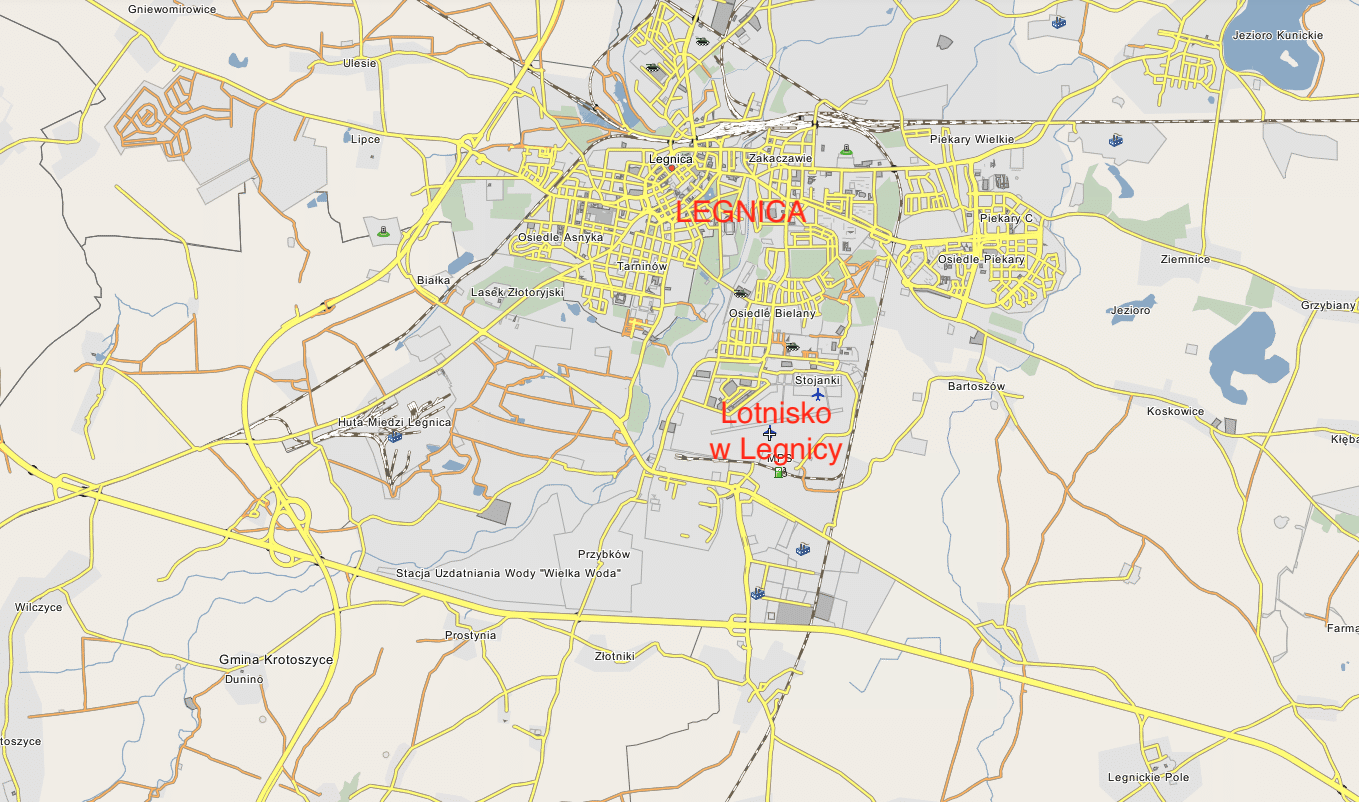 Legnica Airport.
The airport had geographical coordinates - latitude 51 degrees 10 minutes 59 seconds, longitude 16 degrees 10 minutes 46 seconds. ICAO code; Eple. Radio frequencies: Port 122.55 MHz. Legnica Info. 125.55 MHz. Contact; tel. (076) 721-01-38.
On April 7, 1999, Legnica Airport was entered into the State Register of Civil Airports, under number 47, as a civil airport with the reference code 3 B, with DS with a hard surface. One dormitory with dimensions of 1 600 m x 40 m. Carrying capacity; PCN 38 / R / B / W / U. The airport for air traffic was closed on January 2, 2008.
DS (RWY) with dimensions of 1 600 m x 40 m, situated in the 08/26 direction. It received its dimensions in the 1950s. Concrete pavement. Area of ​​64,000 square meters. Previously it was a nice length of about 1,200 m, and a width of 20/25 m. According to the available knowledge, during the German era there were plans for two more runways, which were to run roughly like the main DK.
The airport closed in 2016.
Written by Karol Placha Hetman