Kraków 2017-10-25
Krajna Arłamów airport.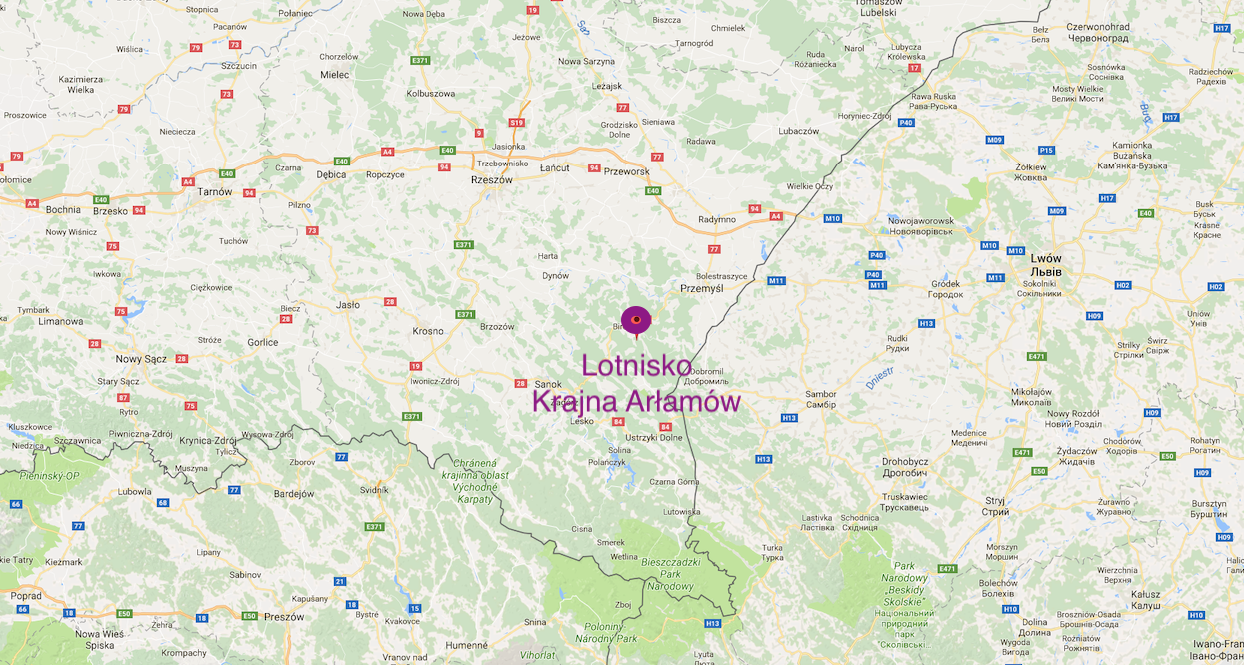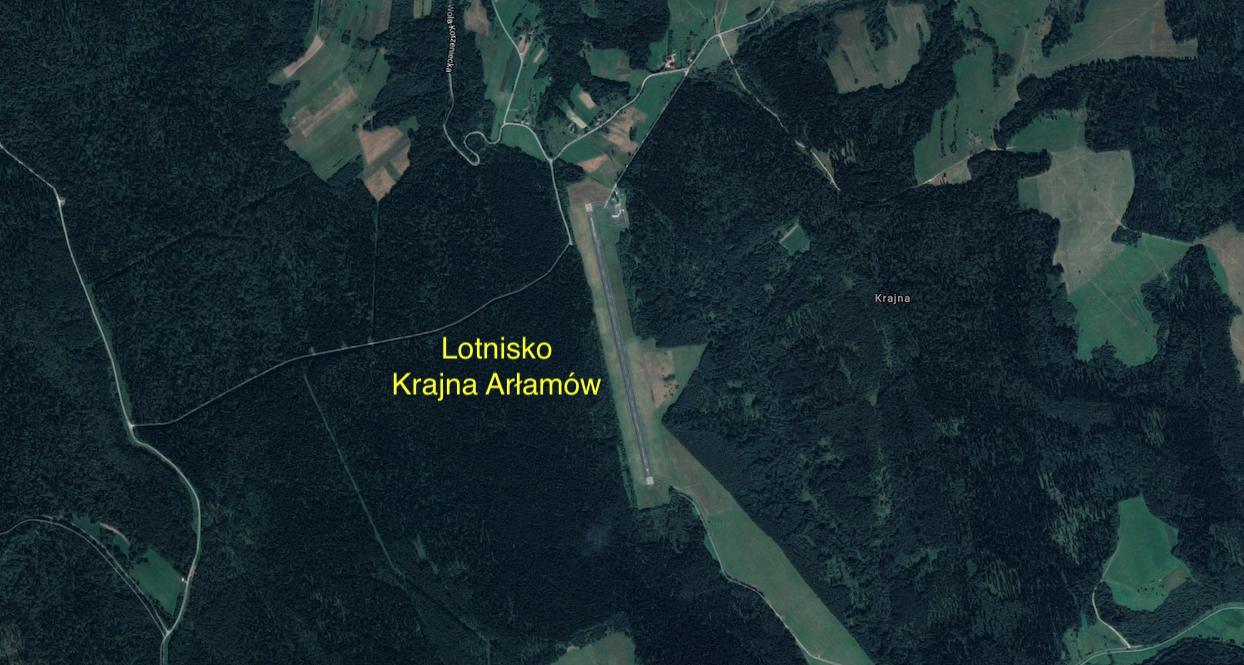 The Krajna-Arłamów airport.
The Arłamów airport can also be found under the name of Krajna Airport, because in fact it was established in the area of the Krajna village, which the communists liquidated after 1945. Currently, the Arłamów Airport is located in the area of Wola Krzemieniecka, the Bircza commune, geographically the Przemyskie Foothills, and the Podkarpackie Voivodeship. It is situated about 15 km south-west of Arłamów and about 35 km from Przemyśl.
The owner of the airport is the "Arłamów" Recreation Center. The new opening of the airport took place in 2012. The airport was given the ICAO code - EOAR. The airport is in the records of the Civil Aviation Authority, as is the landing field. Airport Elevation 442 m above sea level (1,455 ft). It is the highest located airport in Poland. RWY Direction 17/35, asphalt concrete pavement, 1,200 m, plus PPS. Geographic coordinates: 49 ° 39′31 ″ N 22 ° 30′57 ″ E.
The dimensions of the take-off area are 1,320 mx 150 m. RWY 1,200 mx 27 m. PPS 80 mx 48 m. Only VFR flights are allowed: cloud base not lower than 300 m, visibility not less than 2,000 m, wind speed no greater than 30 knots along the belt axis. Flight altitude not lower than 200 m. Allowed left and right airfields. Direction of take-off and approach: 347o TH elevation 437.5 m, 167o TH elevation 449.5 m. Asphalt strip rises towards 35 (from 1435 to 1475 ft). Apron near the sill 17. Landing fee PLN 20. ULC P / N: 161. VFR conditions mean that flights are only accepted and departed from sunrise to sunset.
Written by Karol Placha Hetman