Kraków 2014-10-07
The Kąkolewo airport.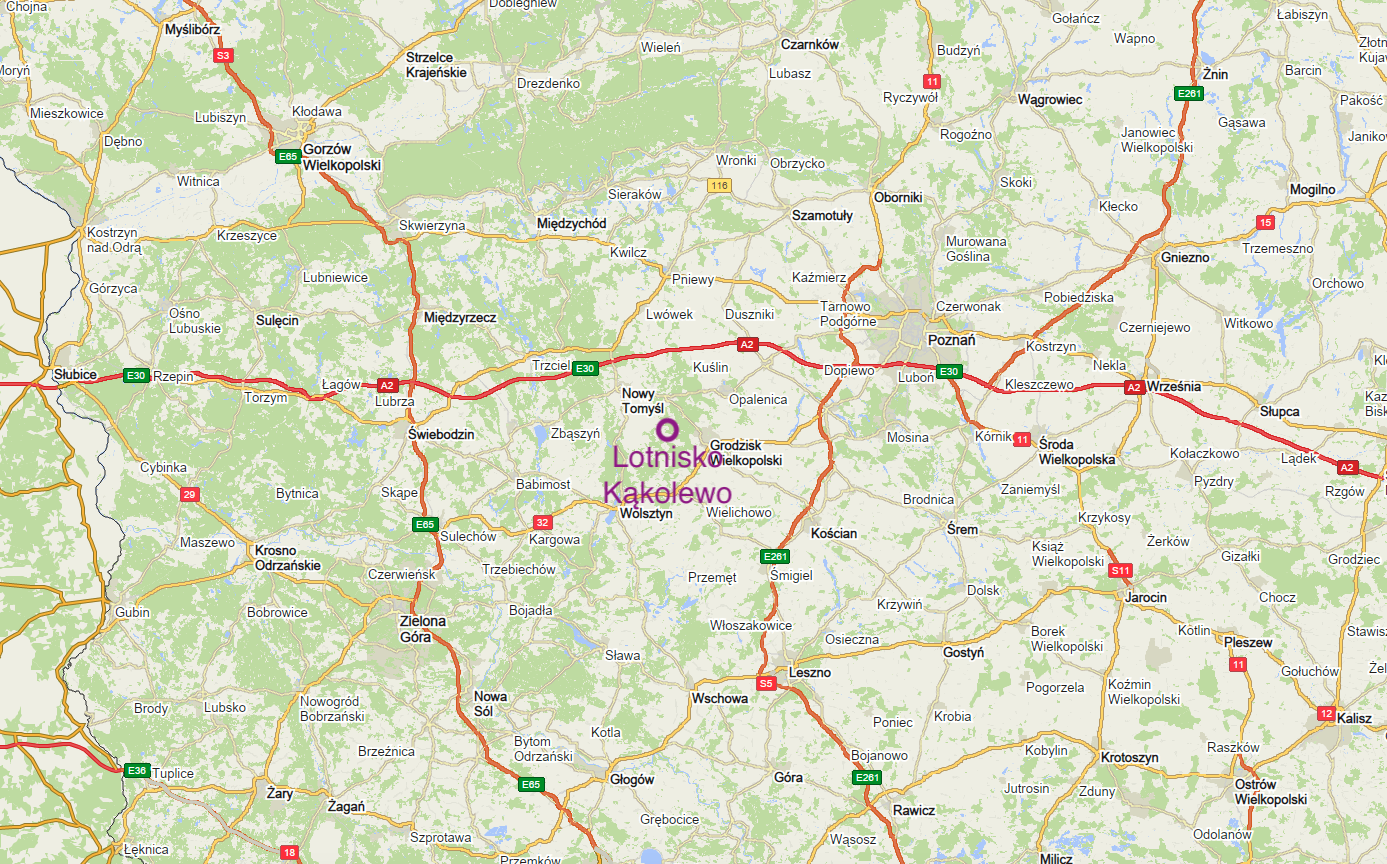 Geographic coordinates of the airport 52 ° 14′04 ″ N 16 ° 14′39 ″ E. The runway is located in the direction of 10/28 (106/286). Airport elevation; 90 m (300 ft) above sea level.
Kąkolewo airport is a typical airport of the Cold War period, which was established after the outbreak of the Korean war. Currently, it is difficult to determine the year when the airport was built. This time is estimated from 1955 to 1957. The airport was built as typical for fighter aviation use. It was immediately allocated to the functions of an alternate airport for 62 PLM from Krzesin. Access to the airport was provided by an asphalt road from Grodzisk Wielkopolski itself. The road to the village of Kąkolewo was paved. I must admit that the location as a military airport is very good. Agricultural land and part of the forests are designated for the facility. On the south side, a 100 m wide strip is planted with trees. A hardened runway with a concrete surface was built on the landing field. Originally, it had dimensions of 2,000 mx 30 m. After the MiG-21 fighters were introduced to the Polish Military Aviation, the runway was extended by 250 m to the west and the entire period was 2,250 mx 30 m. On the northern side of the landing area, the main taxiway with three fasteners. The PPS was also built; west and east. From time to time (6-9 years), the DS and DK surfaces were renovated. The last renovations were made by laying the asphalt surface.
Around 1995, the Polish Army stopped using the airport and gradually withdrew from it. In the new century, arable fields were arranged on the landing field. In recent years, the airport has become a venue for more or less legal car and motorcycle racing. In 2008, a tragedy occurred during one of such events. Two motorcyclists died in the accident on the spot.
Written by Karol Placha Hetman