Kraków 2018-01-30
History
00136b Section 1936r. Junkers J-52. Ateliers Aeronautiques de Colombes AAC.1 Toucan. Junkers Ju-52 / Amiot AAC.1 Toucan.
The Junkers Ju 52/3m (nicknamed "Aunt Ju" and "Iron Annie") is a German trimotor transport aircraft manufactured from 1931 to 1952. Initially designed with a single engine but subsequently produced as a trimotor, it saw both civilian and military service during the 1930s and 1940s. In a civilian role, it flew with over twelve air carriers including Swissair, Lufthansa and PLL "LOT" as an airliner and freight hauler. In a military role, it flew with the Luftwaffe as a troop and cargo transport and briefly as a medium bomber. The Ju 52 continued in postwar service with military and civilian air fleets well into the 1980s. A factory the Amiot became a subcontractor for the Junkers company, building 370 aircraft. License production of the Junkers Ju 52 trimotor continued after the war under the designation Amiot AAC.1 Toucan. Over 400 copies were built for the French military and for airline use in France and its overseas territories.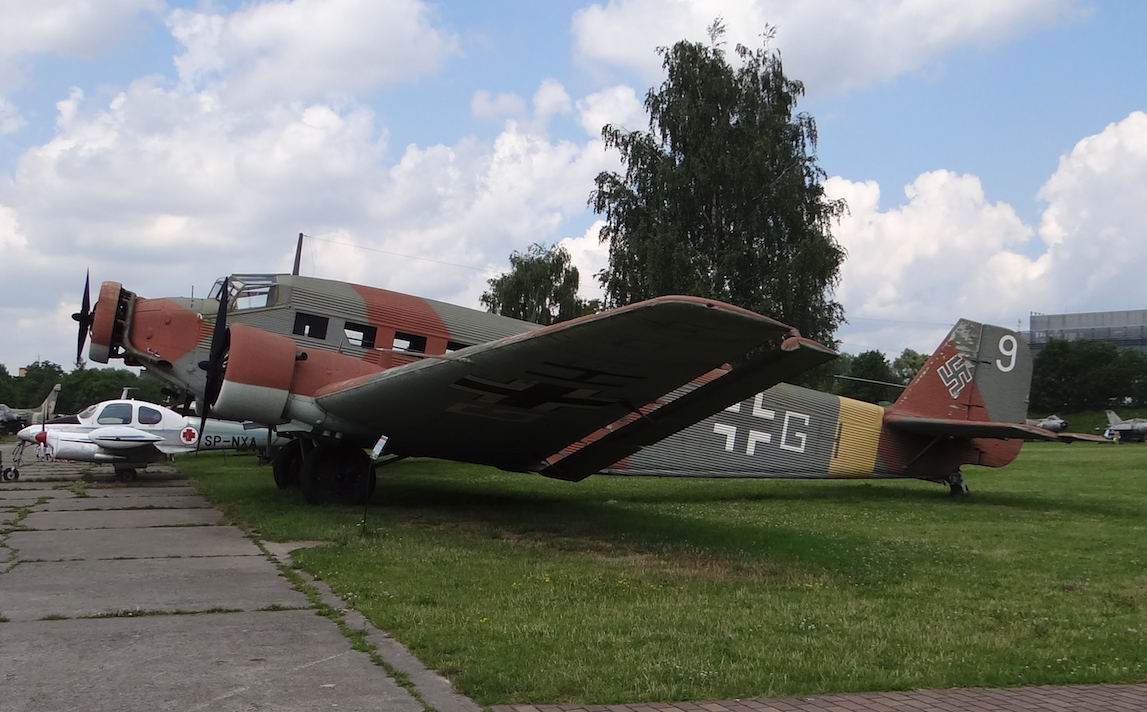 One Junkers Ju-52 / 3m aircraft, registration SP-AKX, was used in LOT Polish Airlines. The period 1936-1939. From 2017, the museum in Krakow has one French-made Ju-52 plane - Amiot AAC.1 Toucan (Junkers Ju 52 / 3m g14e). The plane was built in 1946.
Written by Karol Placha Hetman