Jastarnia 2021-04-23
Jastarnia airport.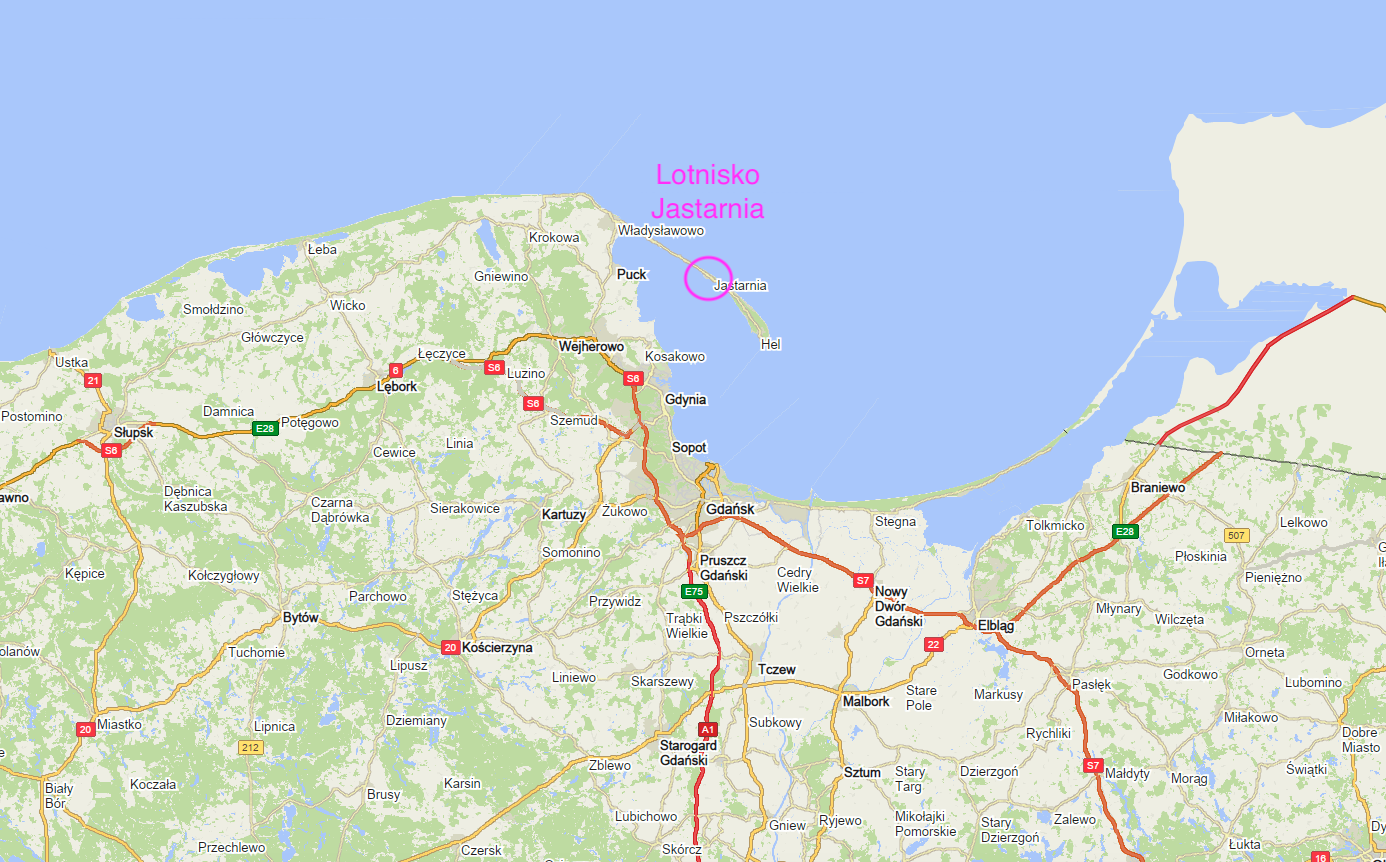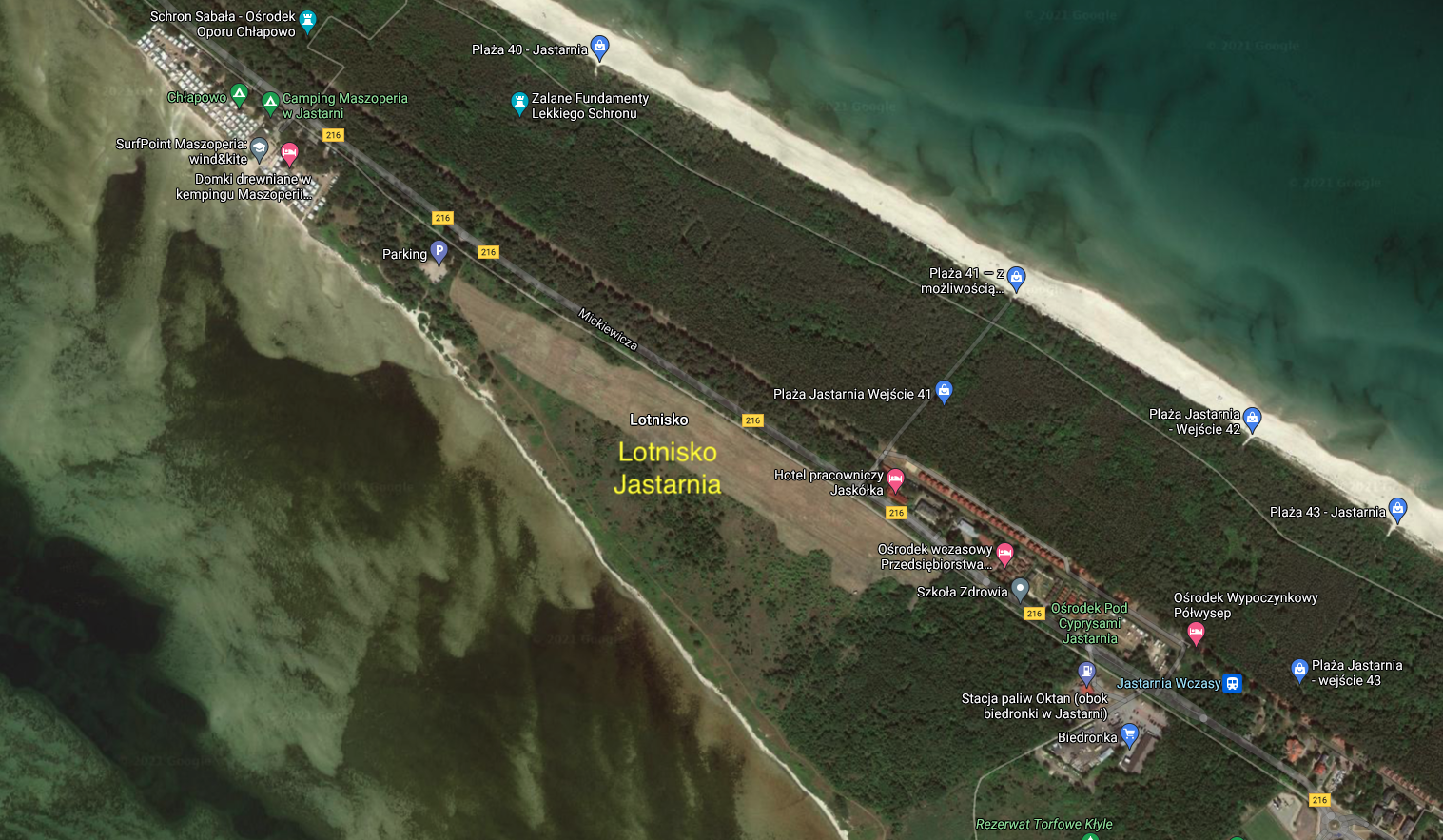 The Jastarnia airport is located on the Hel Peninsula, by the provincial road No. 216, which connects Władysławowo with Hel. the airport is almost next to the town of Jastarnia and is surrounded by a forest. The airport is a typical tourist destination. It is open in the summer season, from May to September.
The airport in Jastarnia is marked with EPJA. It has the status of an unchecked landing site. The airport manager is General Aviation Services. Coordinates N54 ° 42'38.9 "E18 ° 38'39.0". Elevation 3 ft, 0.9 m. Radio square: Jastarnia-Radio 125.55 MHz. Contact by phone: +48 604 528 528. The cost of landing in 2019 was PLN 150.
The landing field is ground (grass). RWY is designated 121/301. It measures 660 m x 34 m. From one and the other direction the climb is difficult due to the nearby trees and it is narrow.
Written by Karol Placha Hetman