Kraków 2021-03-03
Jakowlew Jak-40 nb 037.
Jakowlew Jak-40 nb 037 is one of four planes that can be seen in Poland today (2021) as exhibits. This copy is on display at the Polish Aviation Museum in Krakow.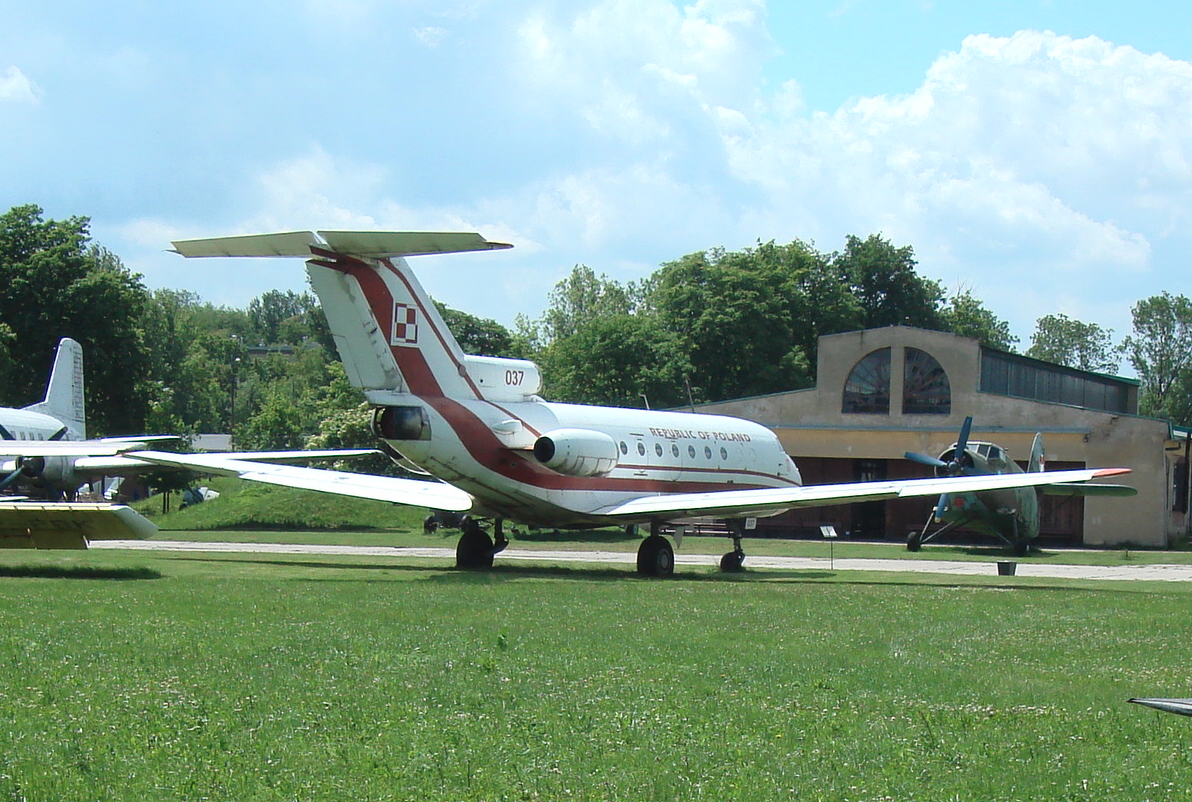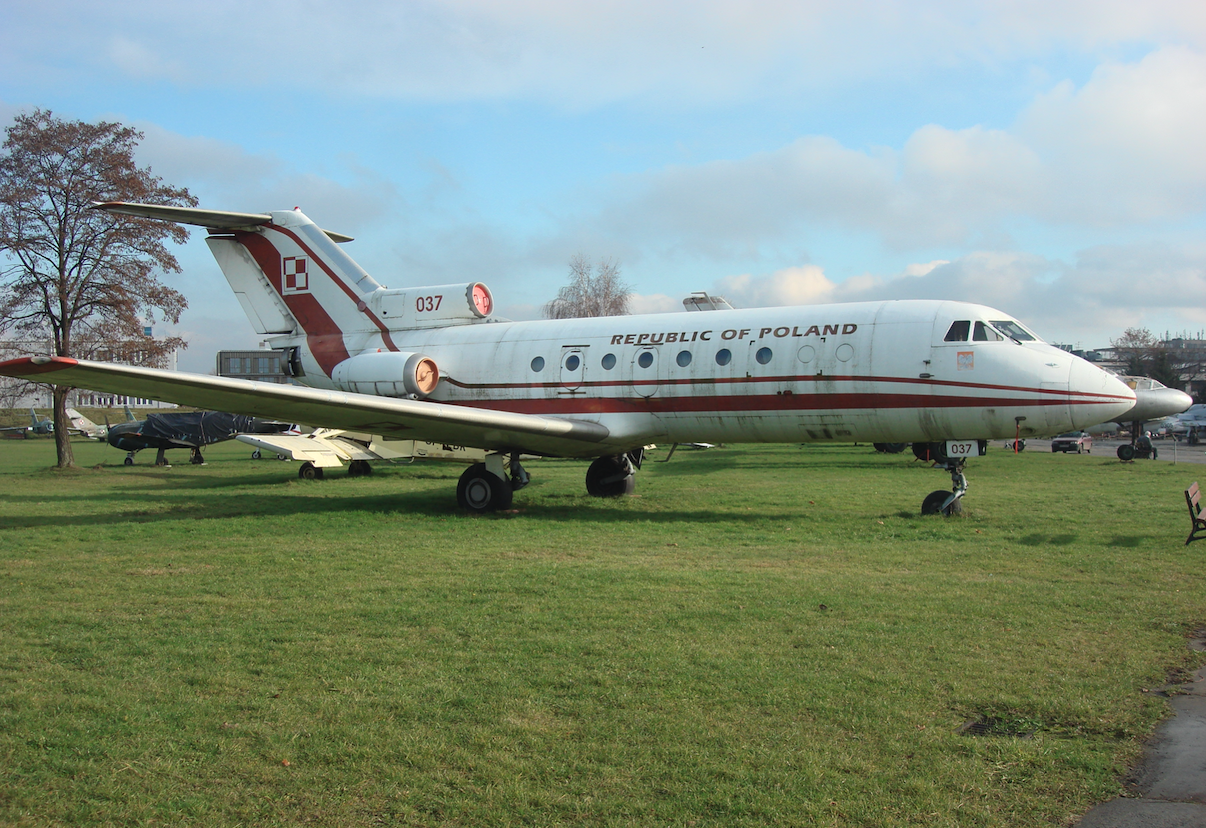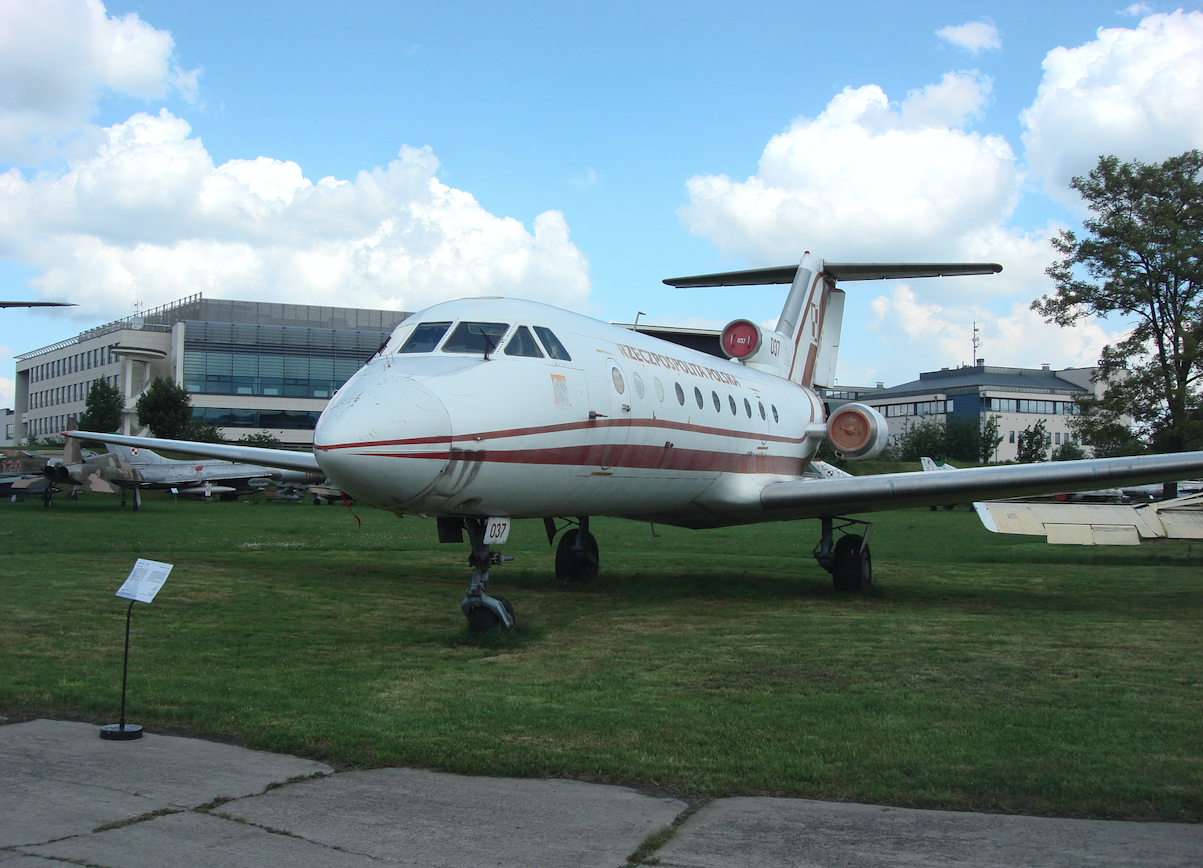 History the Jak-40 nr 9510238 nb 037.
The Jak-40 aircraft No. 9510238, nb 037, was built on February 4, 1975 in Saratov at Plant No. 292, a traditional OKB Yakovlev factory. The plane was delivered to Poland in 1975 and went to the state of the 36th Special Air Transport Regiment in Warsaw in Okęcie. In the 90's it was painted in new colors; White-red. The aircraft was decommissioned in 2005, after exhausting its service life, and transferred free of charge on December 6, 2006 to Kraków, Czyżyny, to the Polish Aviation Museum. In the museum, it is an open-air exhibit until now (2021). Occasionally it is made available for visiting the interior.
Written by Karol Placha Hetman