Kraków 2017-10-17
The oldest aviation monument in Poland.
Jakowlew Jak-23 in Poland.
Krakowskie Bielany is an area included in the VII Zwierzyniec District. It is a former village west of Krakow, between the Vistula River and the Wolski Forest. It was administratively attached to Krakow during the German occupation in 1941. Bielany is known for the Monastery of the Camaldolese Fathers on the so-called Srebrna Góra, which has over 460 years of history and the City Waterworks, built during the Austro-Hungarian partitions.
On the western edge of the Bielany settlement, an officers' settlement was built in 50 years for the air staff of the military unit of the Balice Airport, 5 km away. Fourteen small apartment blocks with commercial facilities were built here. A loop was also built for the city bus that connected Bielany with the center of Krakow. It is at this bus terminus, almost at the bus stop, where the Jakowlew Jak-23 plane, which was used by the 2nd Fighter Aviation Regiment of the 7th Fighter Aviation Division, was placed on the pedestal.
The first Jakowlew Jak-23 planes reached Poland in 1950. There were 103 aircraft in total. Machines grew old very quickly. In the period 1955-1957, they were already withdrawn from service in the Polish Army. Two machines were handed over to the Institute of Aviation in Warsaw. Some of the machines were sold to Albania. Few machines ended up in museums. Most were scrapped.
One of the Yak-23 planes around 1958 was placed in Bielany. The plane later received a fictitious side number 1616. It was the number of a military transport unit based at Balice Airport. There was also a red arrow painted on it, which was the sign of "Załoga Wyborowa", which was issued in the 1950s. Every few years, the plane is renewed by soldiers from Balice. The plane is washed and painted anew. Unfortunately, from time to time the plane falls under the blows of hooligans who throw stones and bottles at it. Although access to the plane is difficult from the very beginning. That's the entertainment of underdeveloped people.
The plane is devoid of engine and cabin equipment. There is no pilot's seat and dashboard and controls. However, it has extreme additional fuel tanks. The plane is set on three pedestals, separate for each landing gear. The entire area around the plane is fenced. There was never a plaque on the plane. No celebrations were ever held with him.
The plane in Bielany looks good and will probably resemble the aviation character of a residential estate for a long time.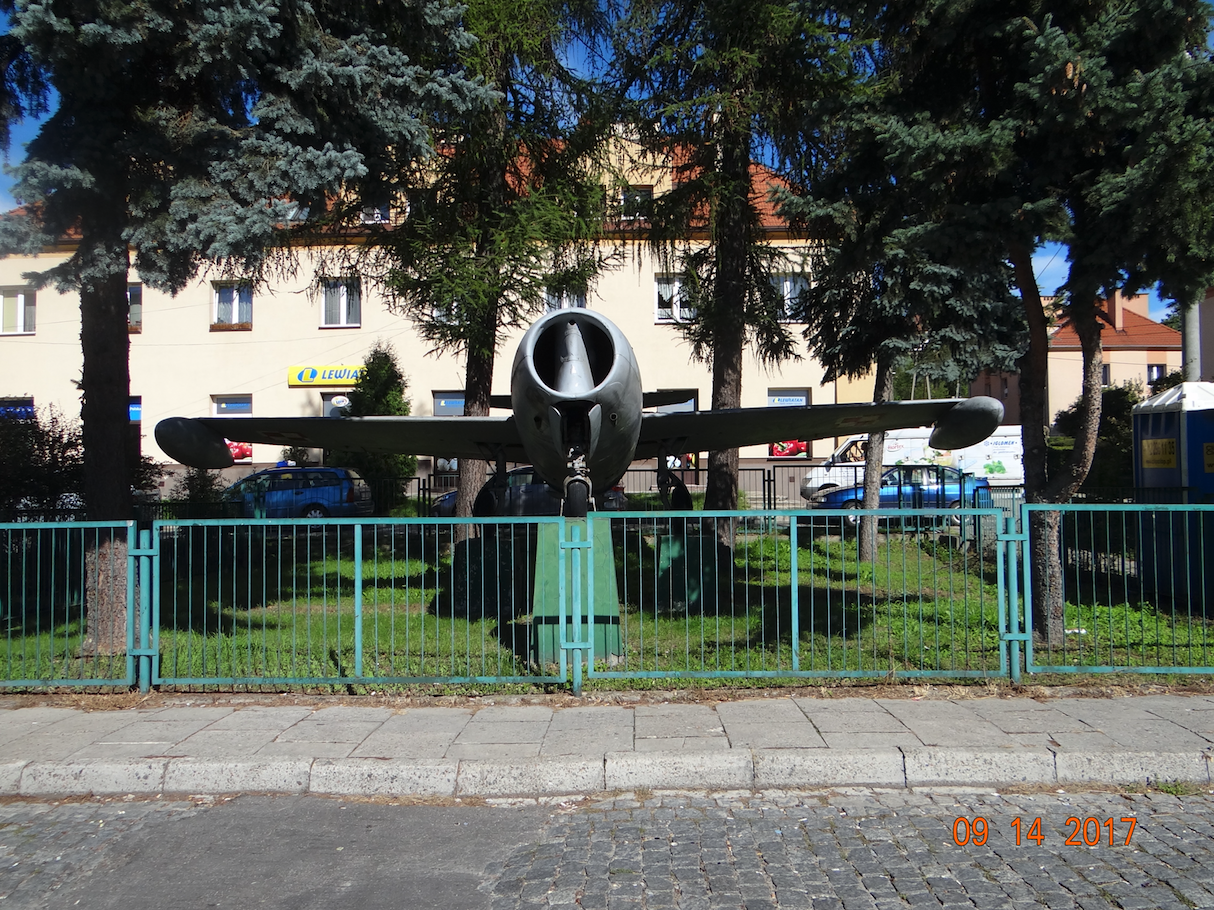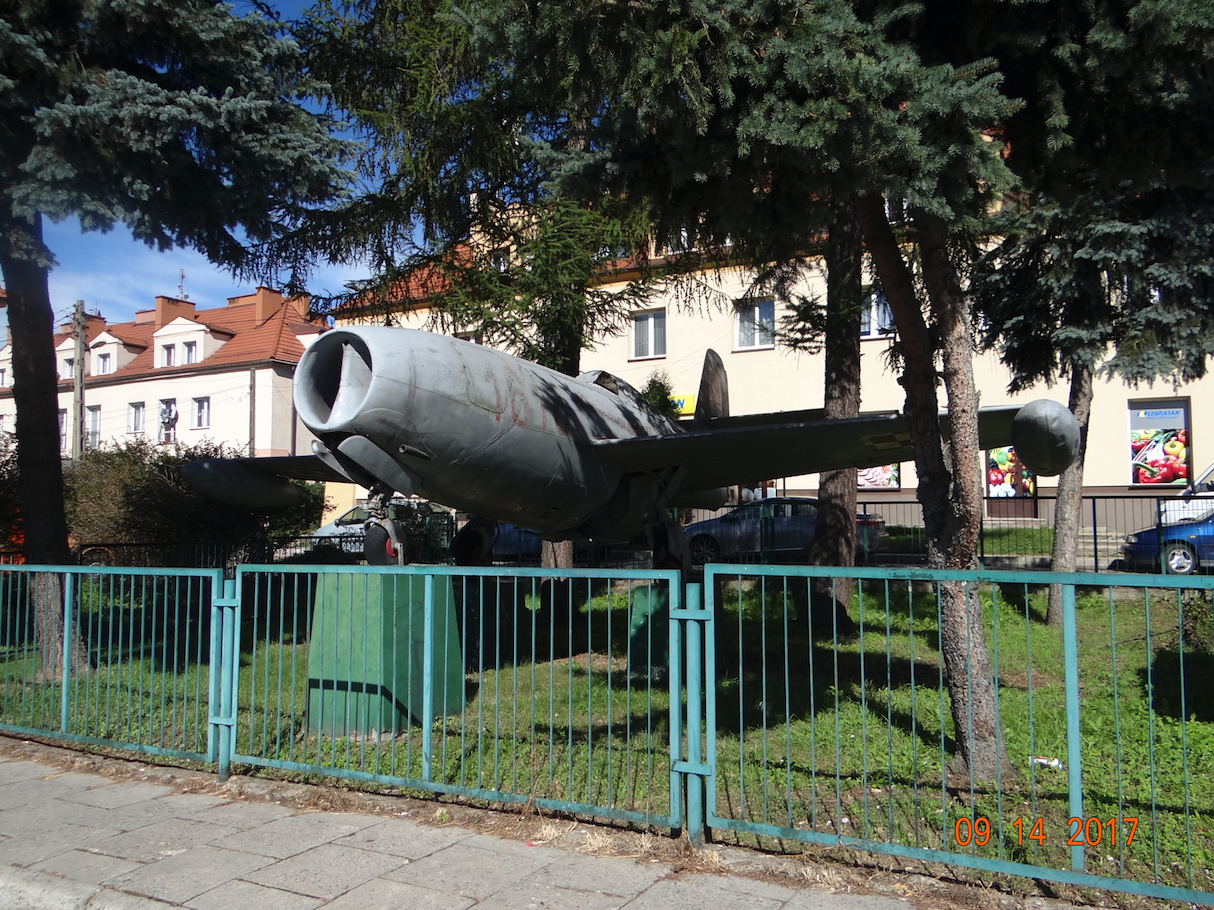 Written by Karol Placha Hetman