Skarżysko Kamienna 2021-09-15
Iliuszyn VEB Ił-14 T nb 3054 in Poland.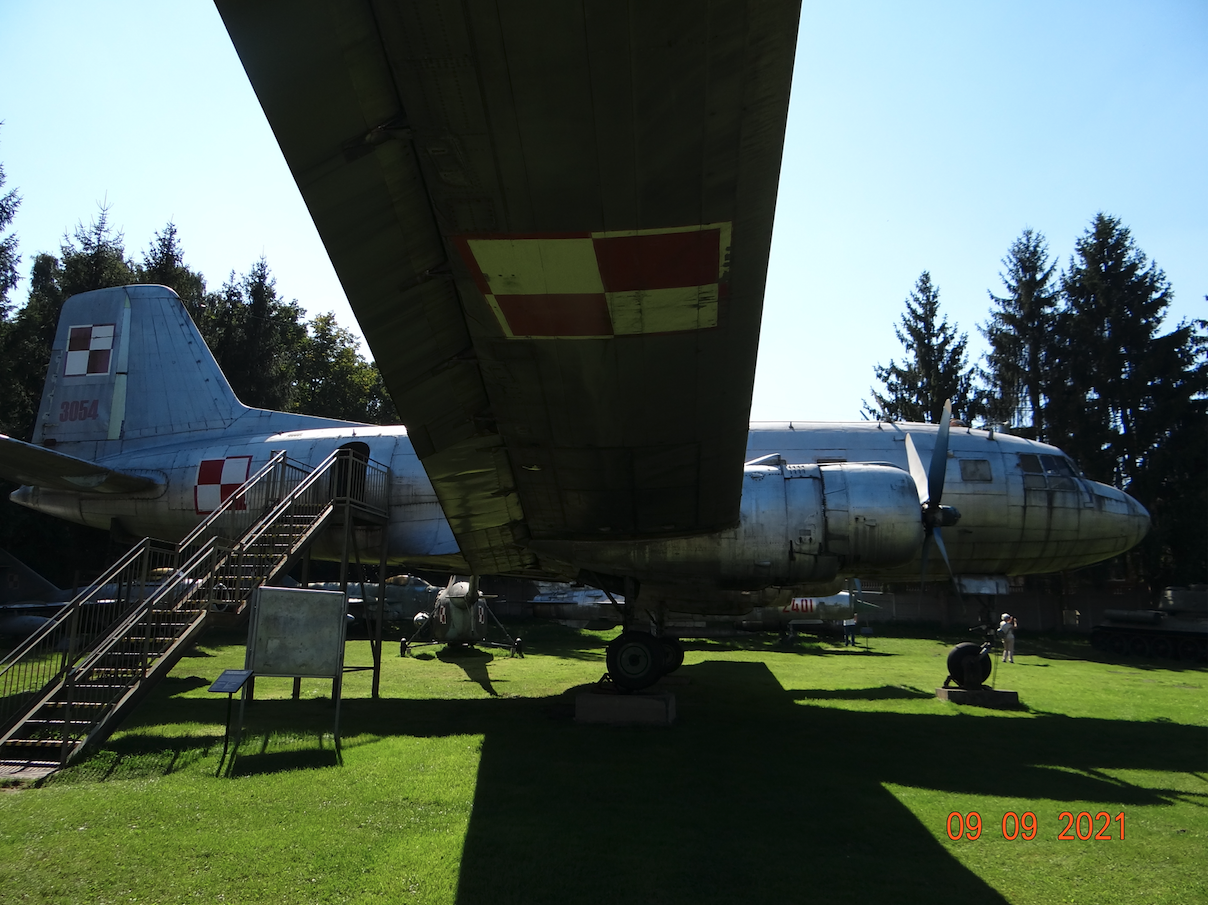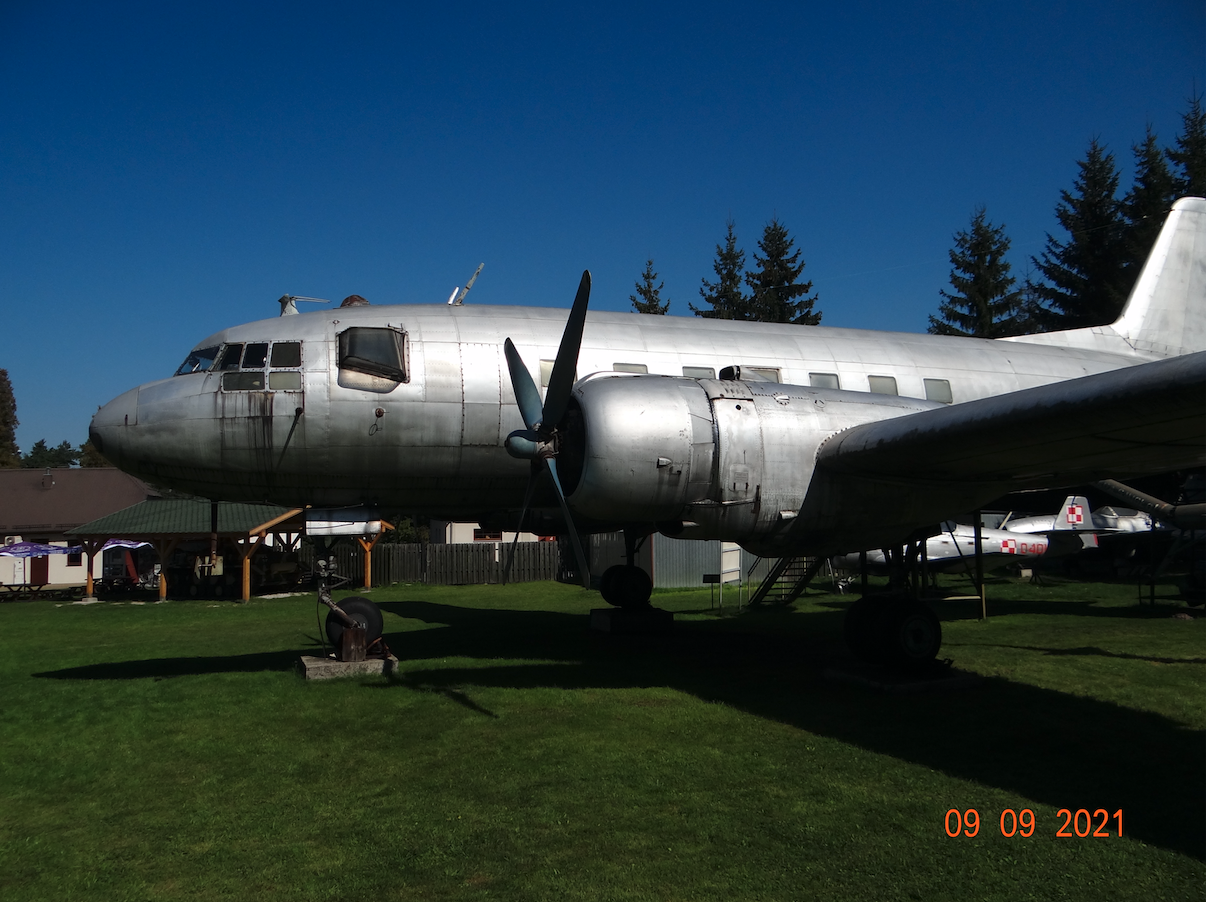 History of the Iliuszyn Ił-14 aircraft.
The Il-14 is a Russian plane. The prototype of the Iliuszyn Il-14 aircraft made its first flight on September 20, 1950, and the first pilot of the crew was Vladimir K. Kokkinaki. The obtained test results were so encouraging that a decision was made to build a full passenger version. The version received the designation Il-14 P, and in 1953, the plane made its first flight. The plane received a passenger cabin with 18 seats. The total weight was 16,513 kg. The Ił-14 aircraft were operated in Poland.
Il-14 T nb 3054.
The VEB Il-14 T nb 3054 aircraft no. 14803054 is the fourteenth aircraft delivered to the Polish Army. The plane was manufactured in the GDR (German Democratic Republic) at VEB, around 1959. Initially, it was based at the Okęcie Airport, and then it was transferred to the Balice Airport. Here he was admitted to the status of the 55th Transport Aviation Regiment, which in 1967 changed its name to the 13th Transport Aviation Regiment. The plane was used to drop parachute jumpers from the 6th Airborne Division. It also acted as a transport plane. The plane was used until around 1985. After the service, the Ił-14 T nb 3054 aircraft No. 14803054 went to the museum in Skarżysko Kamienna.
In the Museum of the White Eagle in Skarżysko Kamienna, the Ił-14 T nb 3054 plane is open to visitors inside. The plane is in good condition and has original equipment.
Written by Karol Placha Hetman