History
The Hawker Siddeley Group Ltd Harrier is a British vertical take-off combat aircraft introduced into service. The aircraft was developed from the P.1127 Kastrel test aircraft. The CCCP's counterpart to the Harrier was the Yakovlev Yak-38 powered-lift.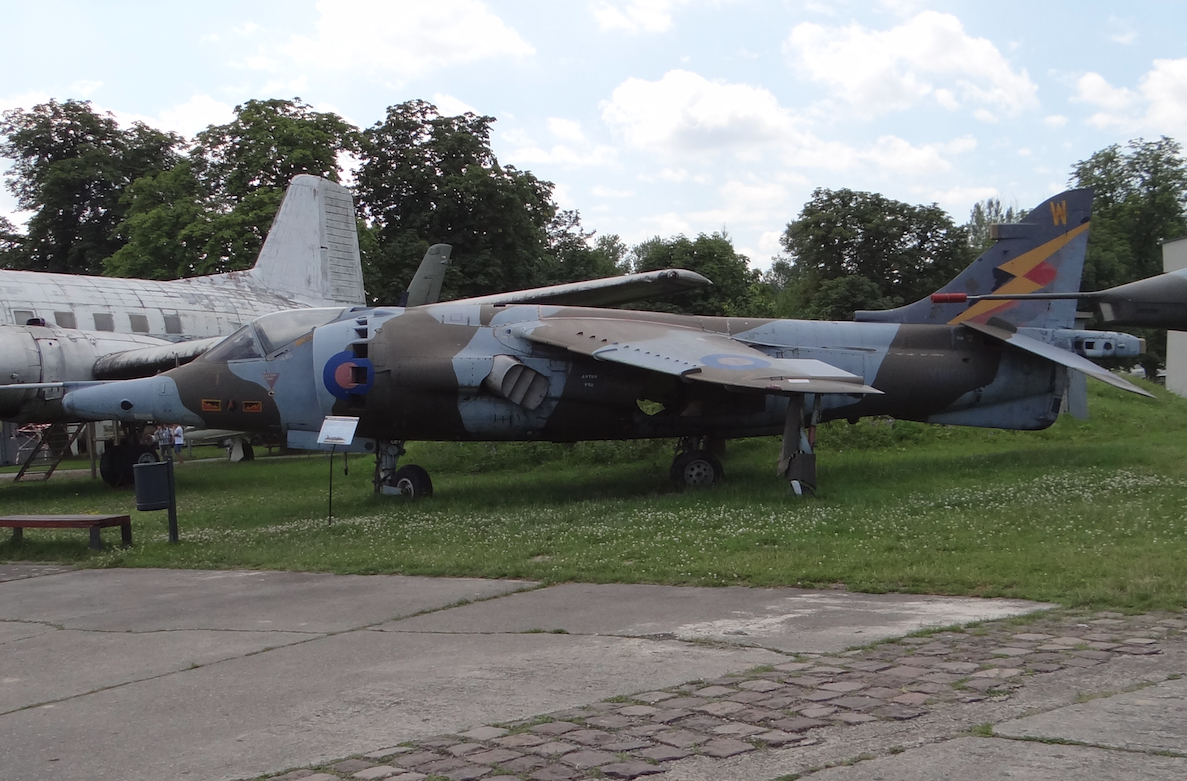 Harrier GR Mk.3 nb XW919 at the Museum in Krakow. 2010 year.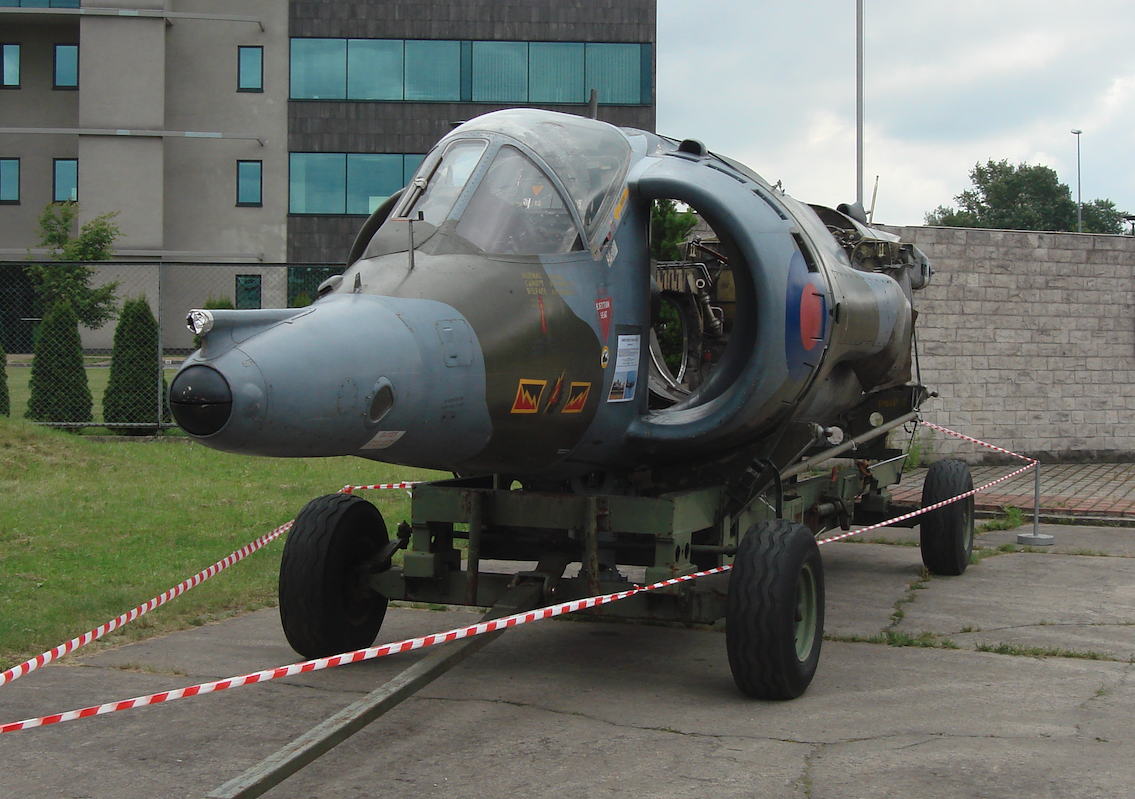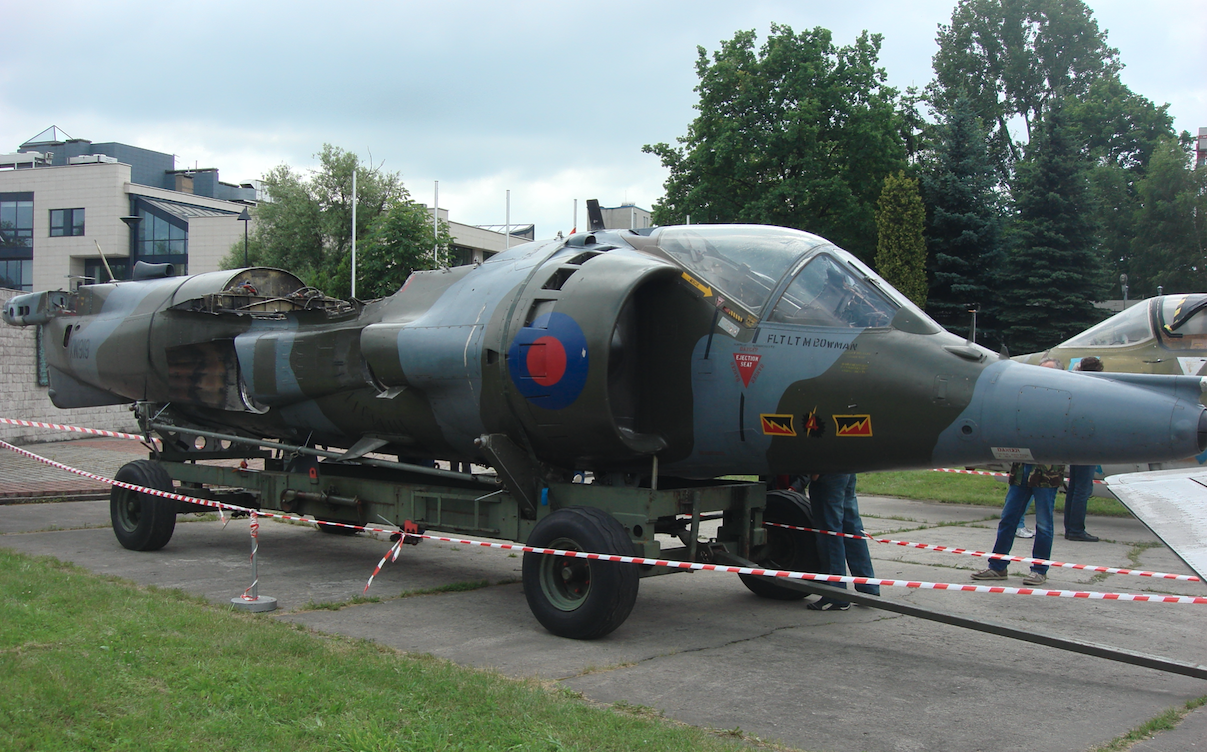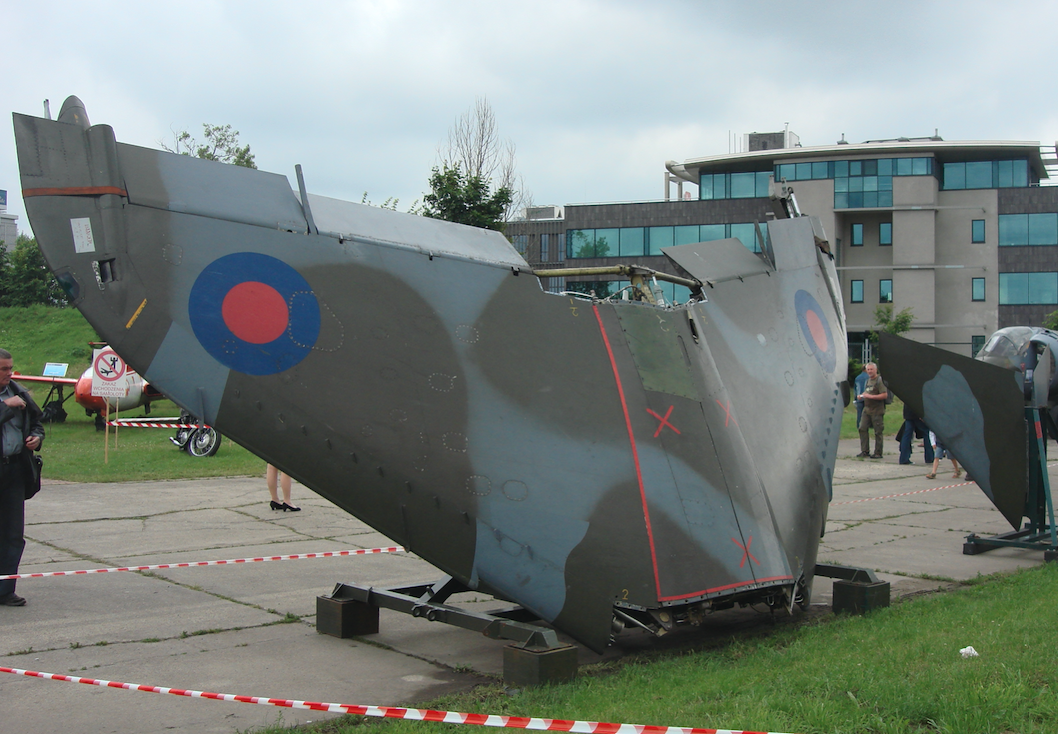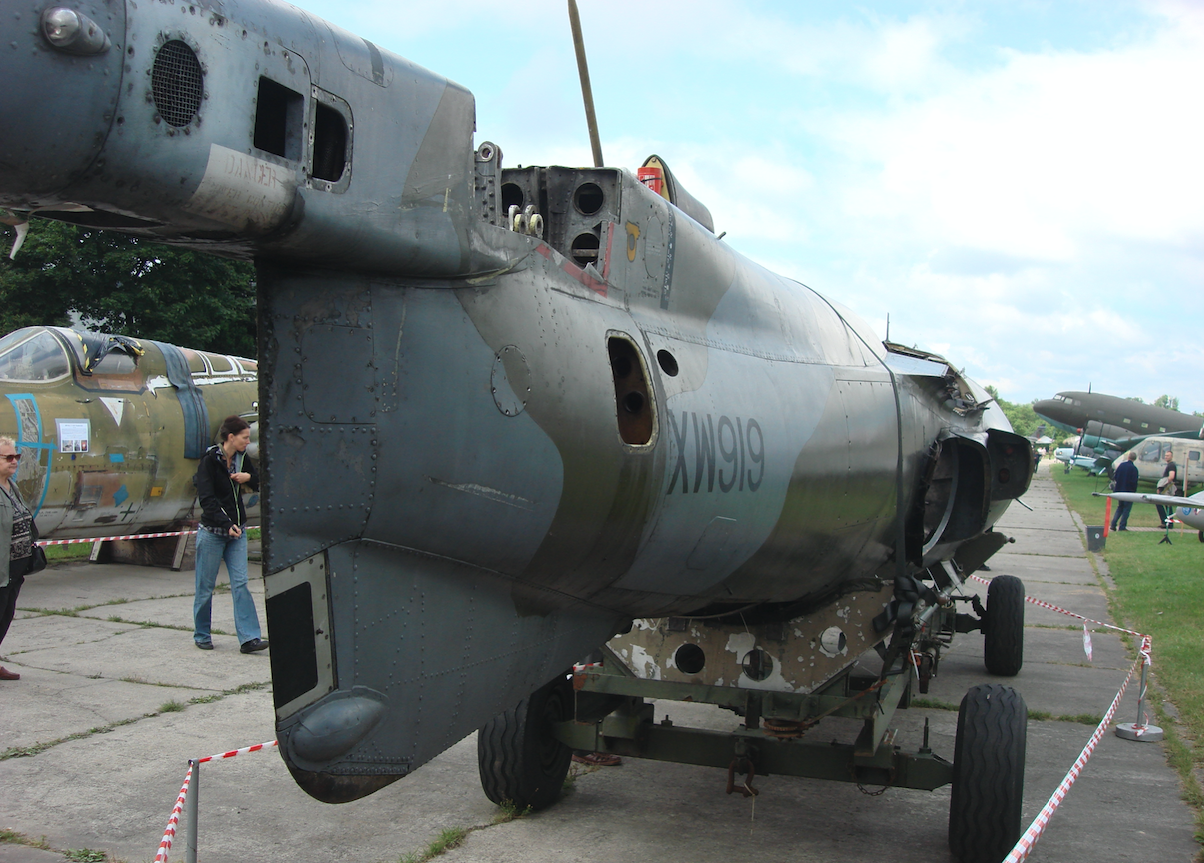 The Harrier GR Mk.3 nb XW919 aircraft was built in 1972. He was commissioned into service at 4 Sqn RAF, which was stationed in Germany in Gutersioh (between Dortmund and Hanover).
The Harrier GR Mk.3 nb XW919 aircraft was one of the 14 GR Mk.3 version aircraft, along with 28 Sea Harrier FRS Mk.1 aircraft, it took part in the War of Malvinas (Falklands) in 1982. Before embarking on the aircraft carrier HMS Hermes, the aircraft was retrofitted. Avionics was installed so that the plane could operate from the deck of the carrier. The armament uses Sidewinder air-to-air guided missiles.
The plane probably reached the fighting area on the deck of a commercial container ship incorporated into the Royal Navy service. Airplanes covered with tarpaulins were hidden among the containers lined up along the ship's sides.
The Harrier GR Mk.3 nb XW919 aircraft took part in attacks on the positions of the Argentine troops. On June 12, 1982, the plane fell under fire from anti-aircraft artillery. The plane hit by shrapnel damaging it. Pilot Flt. Lt. Murdo McLeod managed to take control of the damaged machine and happily returned to the ship. The plane returned to Britain and was overhauled, but the war was now over. After a few years, the plane was removed from the state and handed over to a museum. In May 2010, the plane was handed over to the Polish Aviation Museum in Krakow.
The Harrier GR Mk.3 nb XW919 plane bears the name of the Flt pilot on the fuselage. Lt. M. Bowman. There is also the emblem of the 4th Squadron, the hallmark of the United Kingdom, nb XW919. There are also numerous operating inscriptions. The camouflage of the aircraft is green - gray. The plane has no engine. There are only movable cold air outlet nozzles. The aircraft engine was mounted in the airframe from above, after disassembling a one-piece wing. The plane has no equipment: ejection seat, laser rangefinder and avionics.
Written by Karol Placha Hetman