Air hangars
Part 3
Hangars in Poland after the Second World War.
The end of 40 years is a time when the communist authorities in Poland did not focus on the development of airports. As a result, plans were made for the liquidation of many airports, and their area was allocated to land, sometimes for afforestation. Only coincidence that a directive was issued on the preservation of airport infrastructure. It did not happen due to the desire to develop air transport or broadly defined tourist aviation. The new government treated transport and tourist aviation as a communist fad. However, in the face of the likely third world war, areas for homing military aircraft would be necessary.
The fact that airports are already being liquidated is evidenced by the case of hangars at the Krzesiny airport. These hangars were dismantled and transported to Świdnik, where they served as production halls in WSK PZL Świdnik. Hangars from other airports were also disassembled and transported to cities, where after assembly they became sports halls. The directorates of large industrial plants have always been behind this type of activities, and in this way they organized entertainment for their employees. This procedure was a fact, but not a massive one, for a simple reason. For demolition, transport and reassembly work, heavy construction equipment had to be used, which was scarce in Poland.
When the war broke out in Korea, Moscow ordered Poland to build many military airports located in forest areas, especially in the west and north of Poland. Nearly 100 new airports were built. However, their infrastructure was often limited to the take-off area. Hangars were secondary structures there. Their construction began only at the turn of 50/60 years. These hangars were mostly all-metal constructions, less often masonry walls and metal roofs. In the so-called "recovered lands" we have inherited several airports with good infrastructure. For example, Piła and Słupsk. Other post-German airports, with good infrastructure, were taken by the Northern Group of the Soviet Army. For example, Strachowice, Legnica, Krzywa, Borne Sulinowo, Bagicz, Brzeg, Chojna, Szprotawa.
50 years in Poland is a period of preservation of usable hangars built before 1945. It was not until the end of the 50s that planning and construction of new hangars began.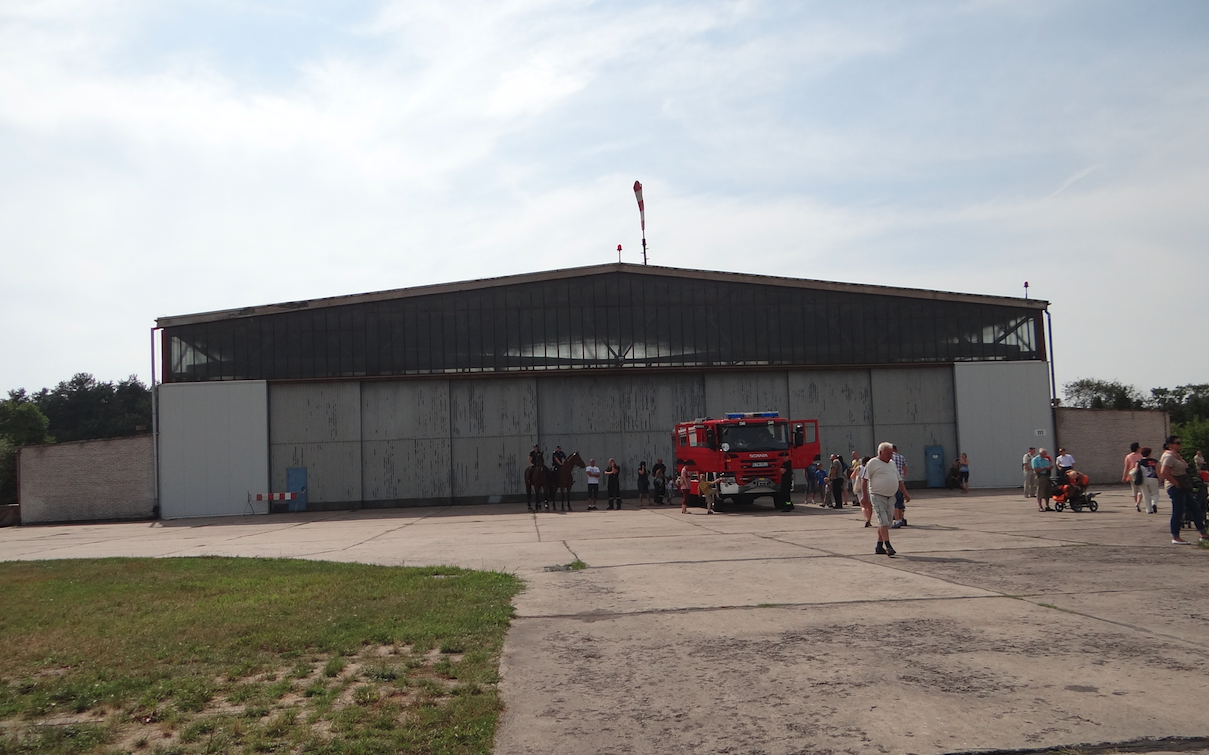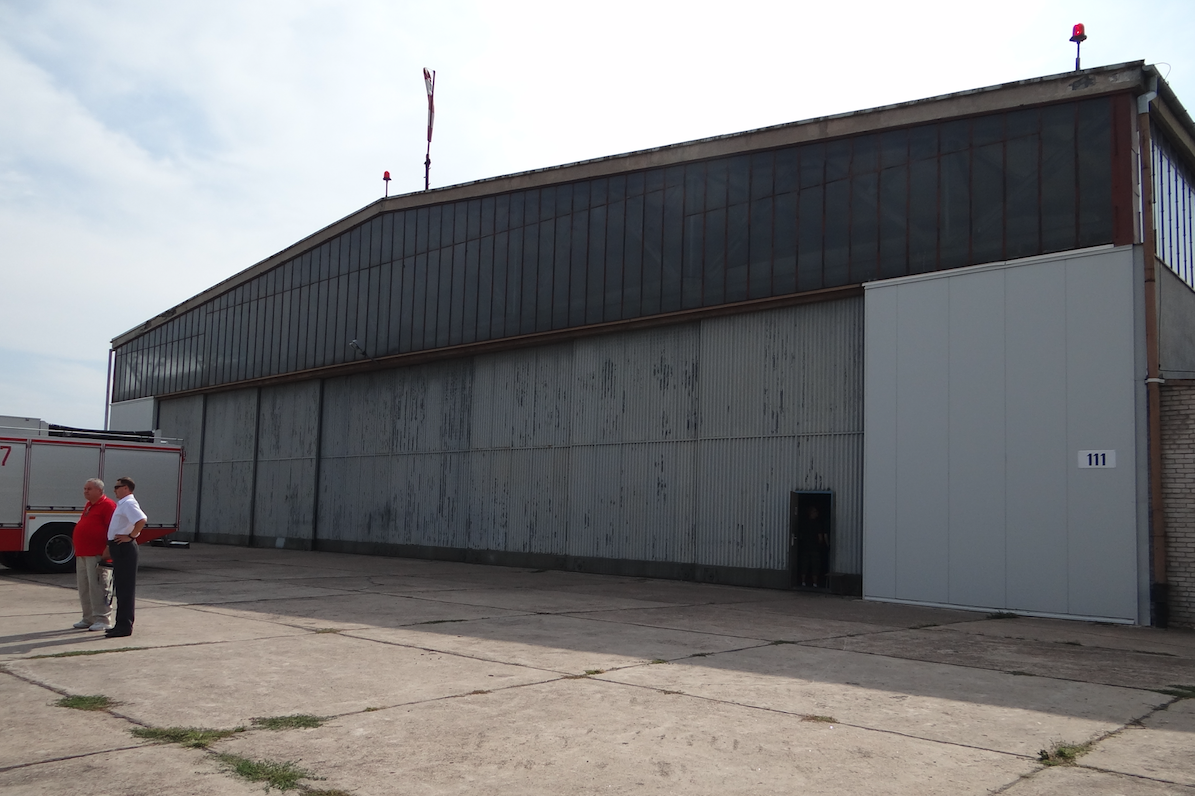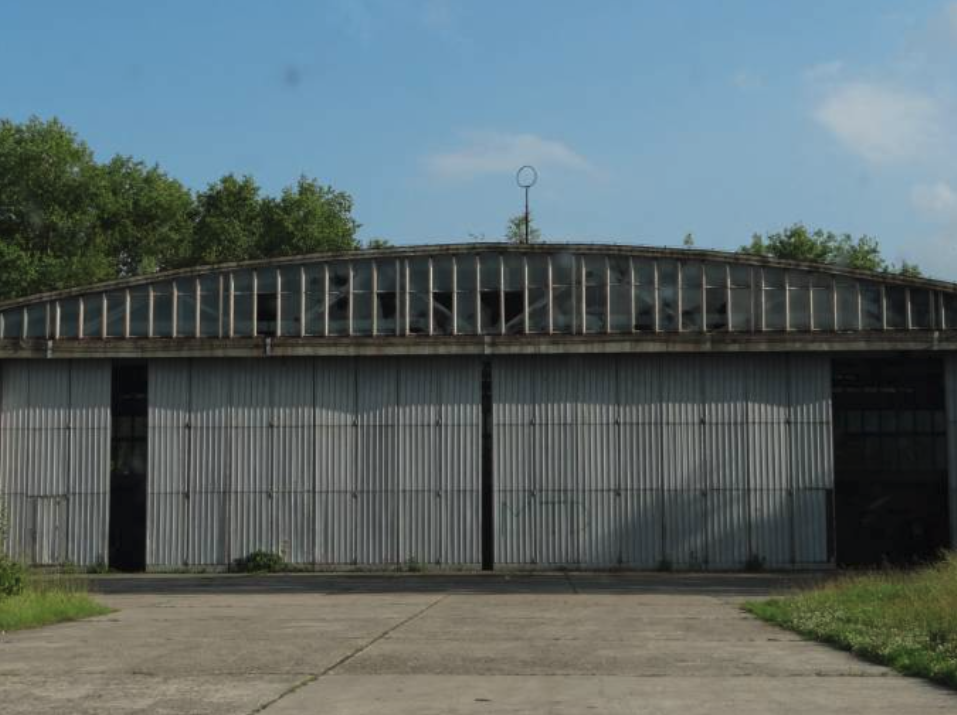 Around 1964, two new hangars were erected at the new Balice airport. One was located near the center of the take-off field and was intended for servicing military transport aircraft. The second was located in the eastern part of the airport. This hangar relatively quickly became the base for sanitary aviation. Both hangars are made of not highest quality materials. The first hangar was demolished in 2003 and a new hangar for CASA C-295 M new aircraft was erected in its place. The second hangar was not used for many years, as it was threatening to collapse and there were no funds for its renovation. In 2016, the hangar was demolished.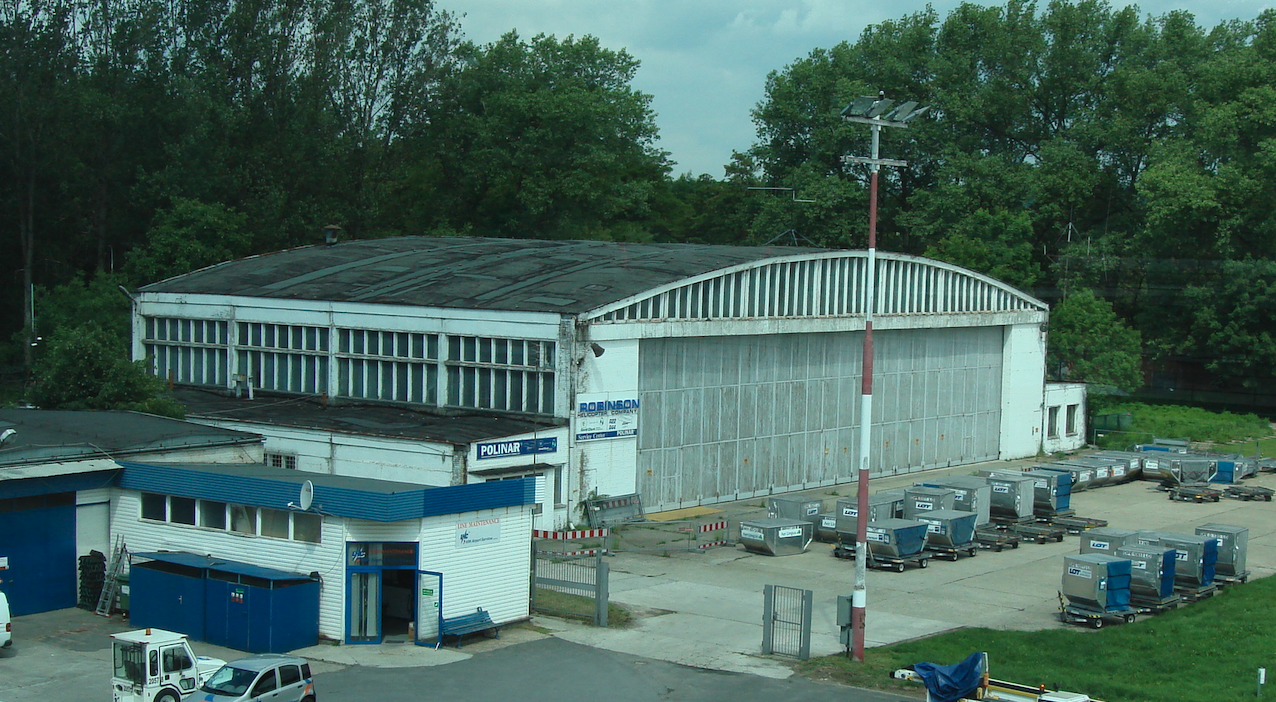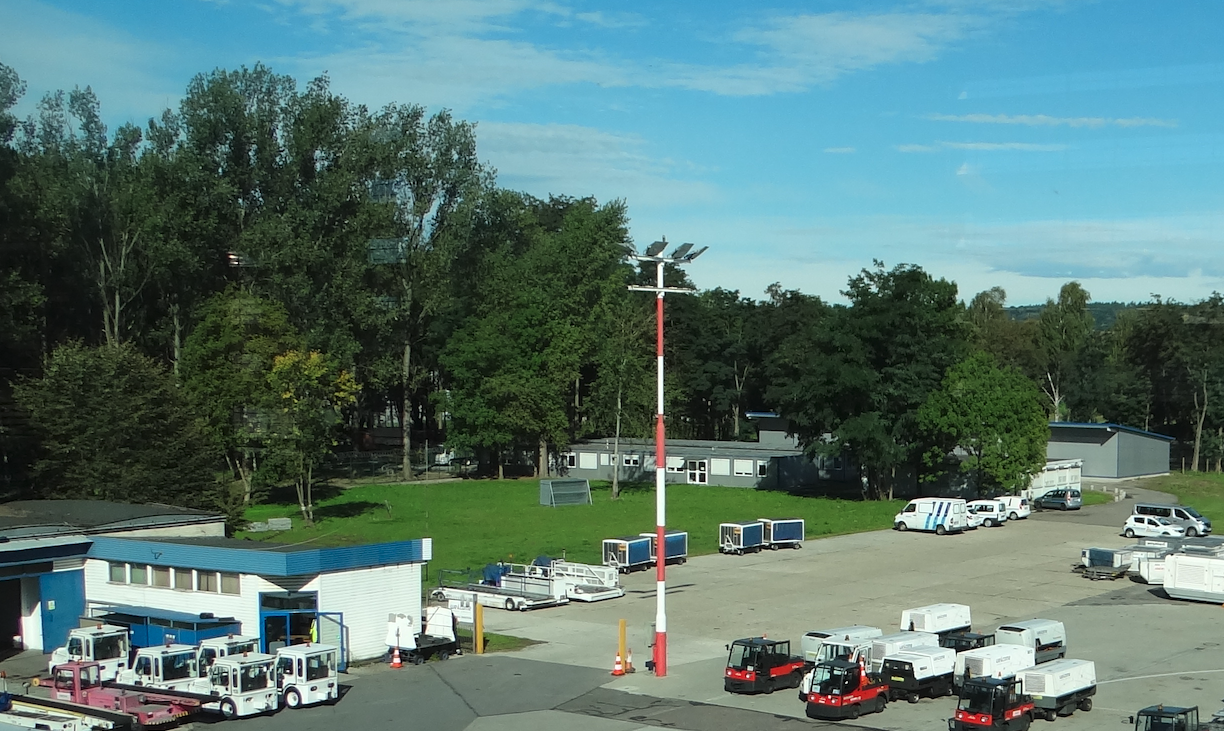 Modern hangars in Poland.
It was not until the 21st century that modern hangars meeting the highest global standards were built at Polish airports. They are built according to various projects. The constructions are light and at the same time very durable.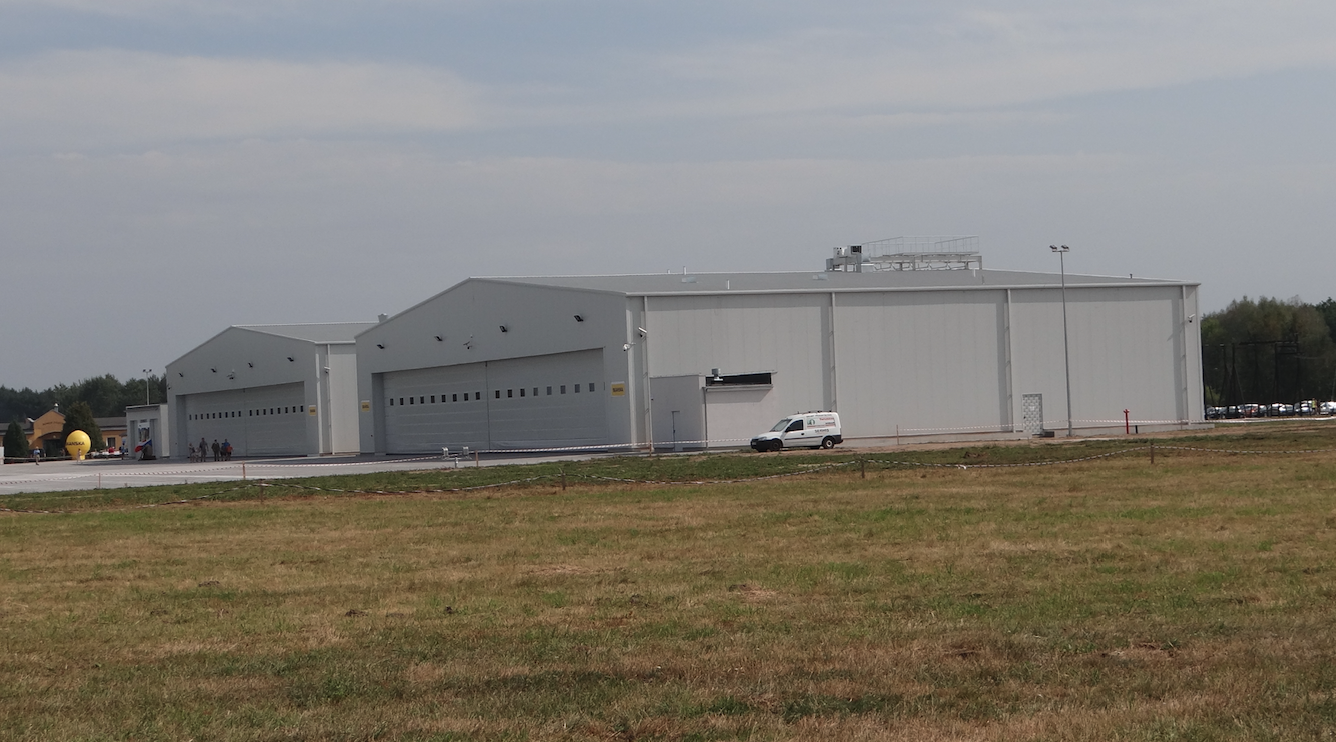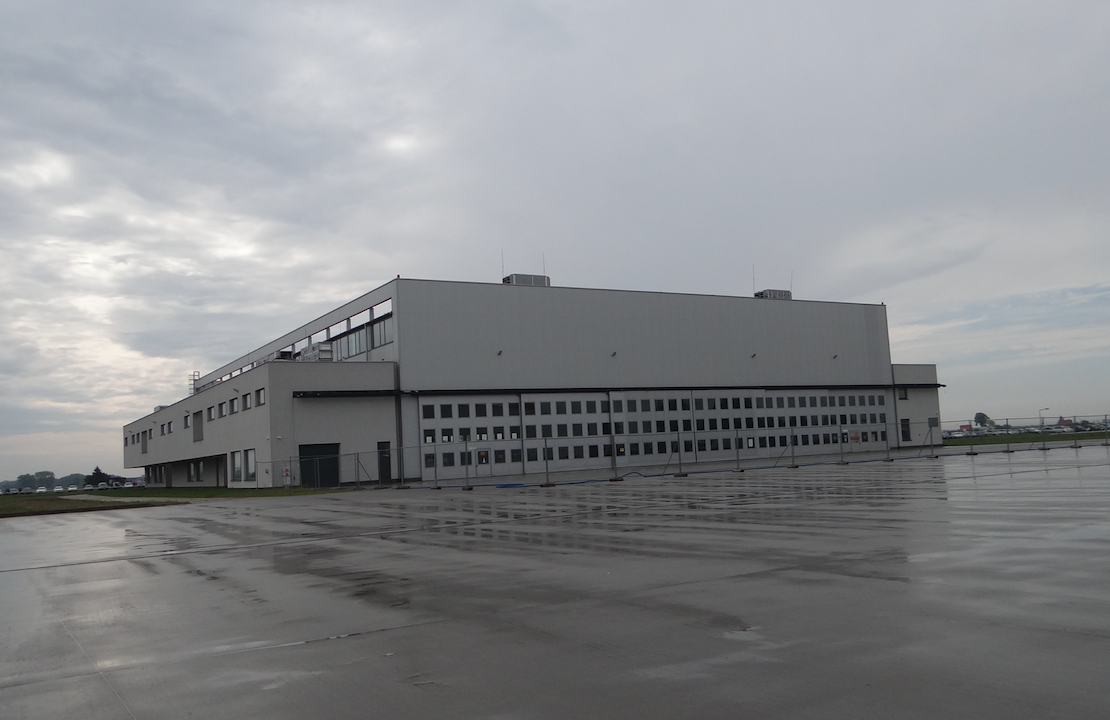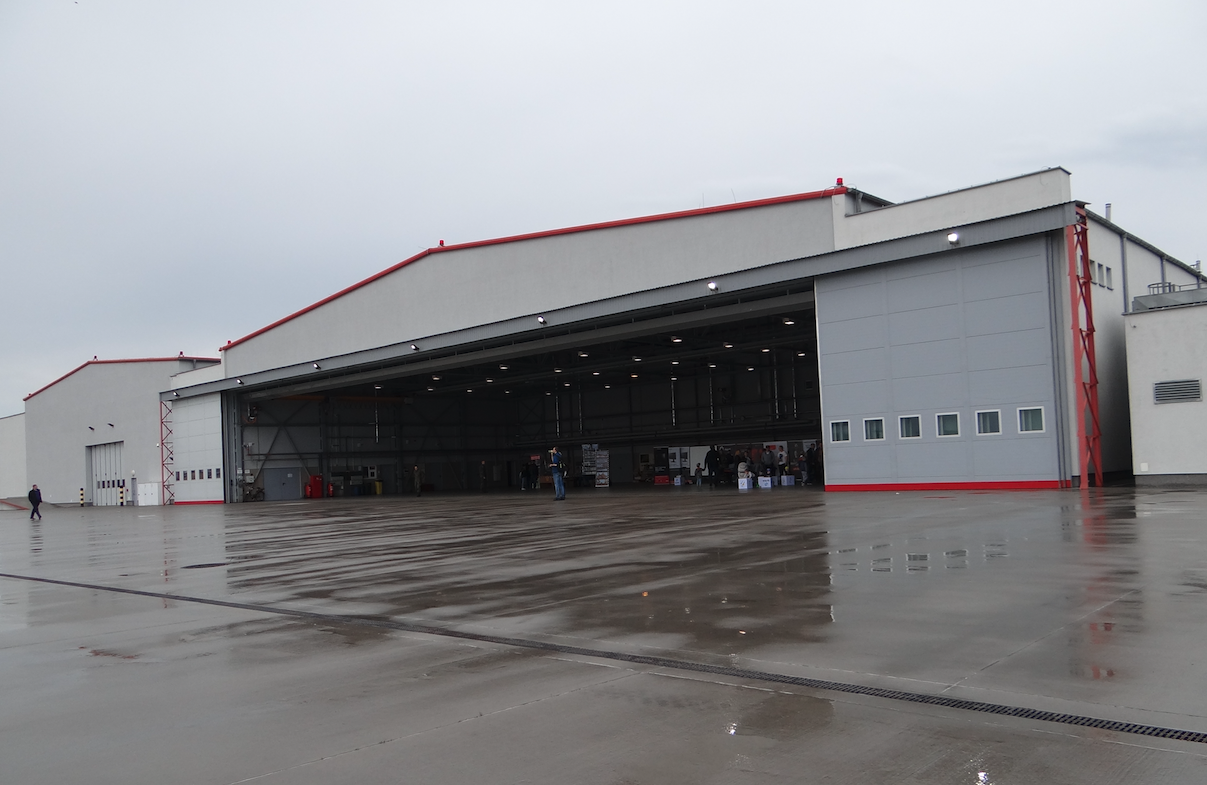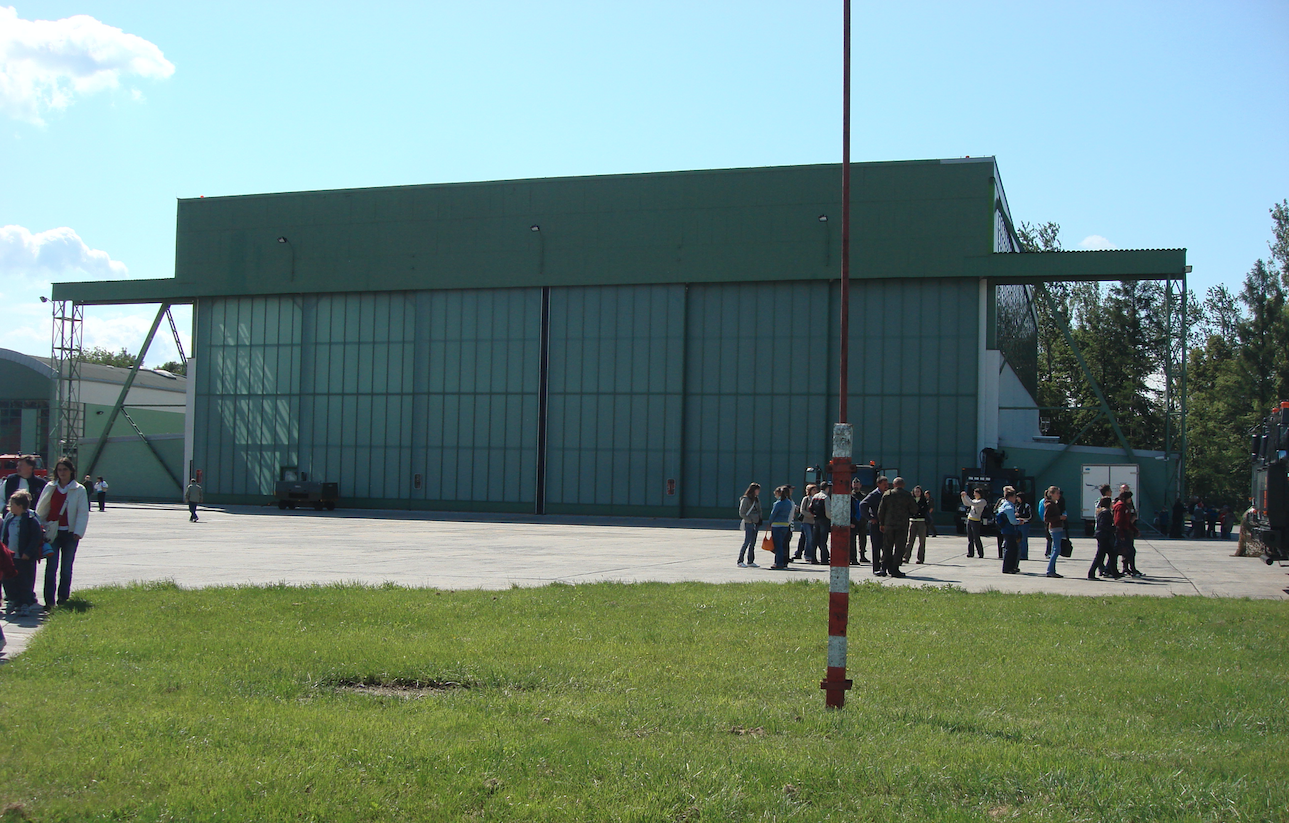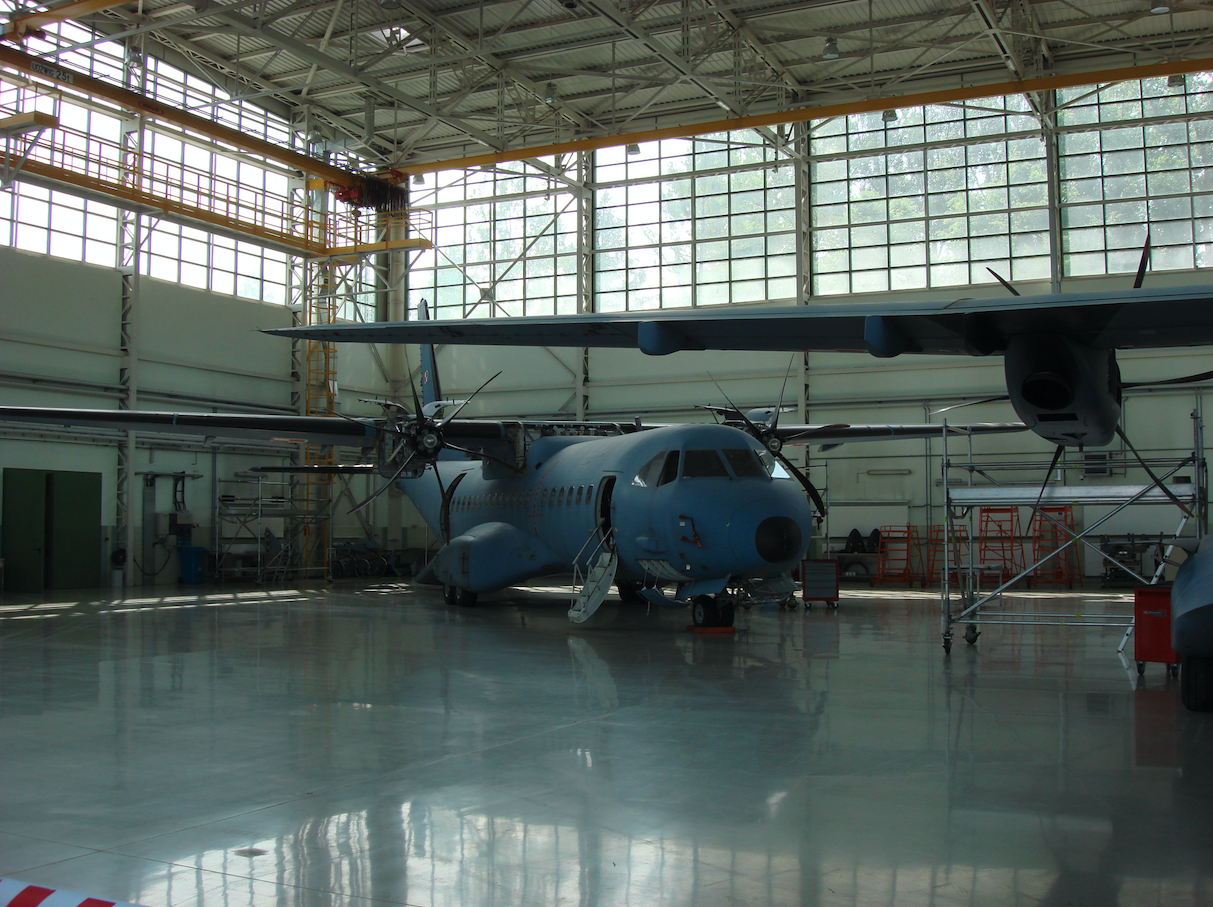 Tent hangars.
We can note the return to Poland of light hangars since the beginning of the 21st century. Hangars and light halls proved to be a cheap and durable solution to the problem of hangar flying equipment. They first appeared at aeroclub airports, where private planes and helicopters hangar in them. Around 2009, the Polish Army became interested in this type of hangar for the airport in Powidz. It turned out that the Lockheed C-130 permanent hangar would not be ready in time. A light hangar was erected as a makeshift space solution for servicing these large aircraft. These hangars have gates from both sides.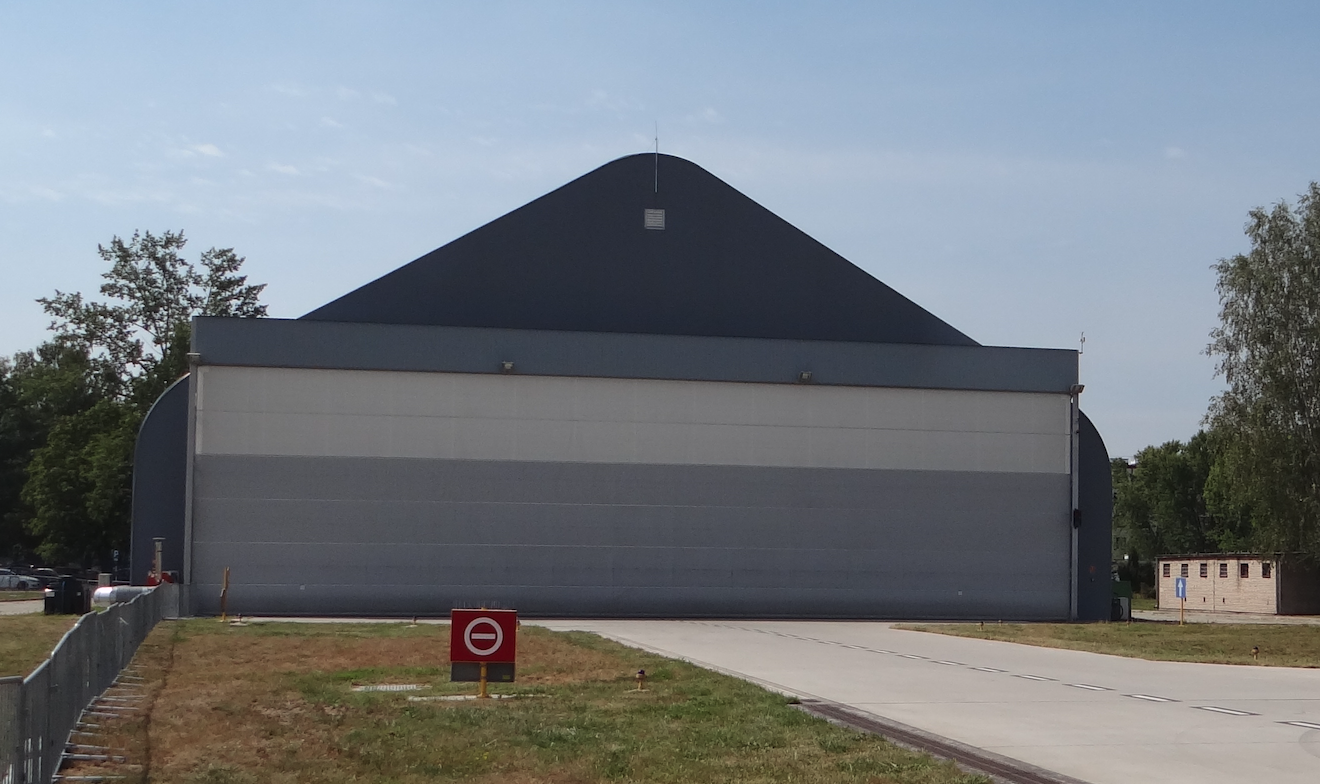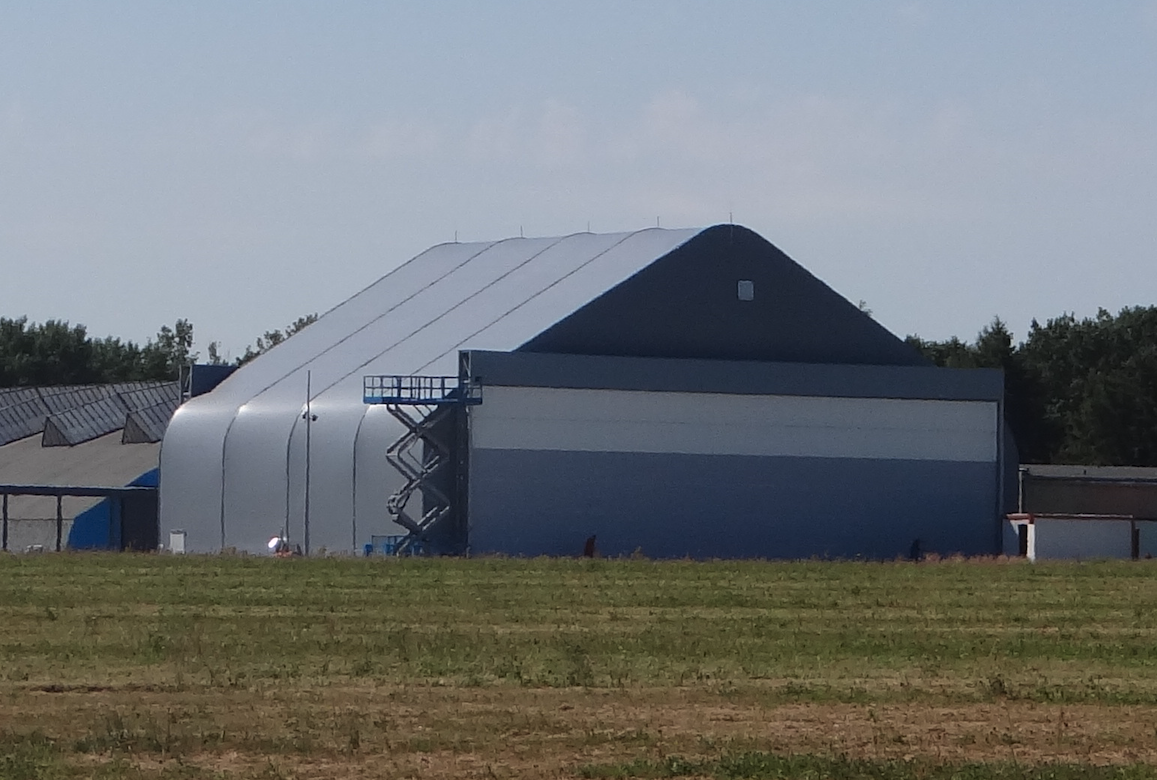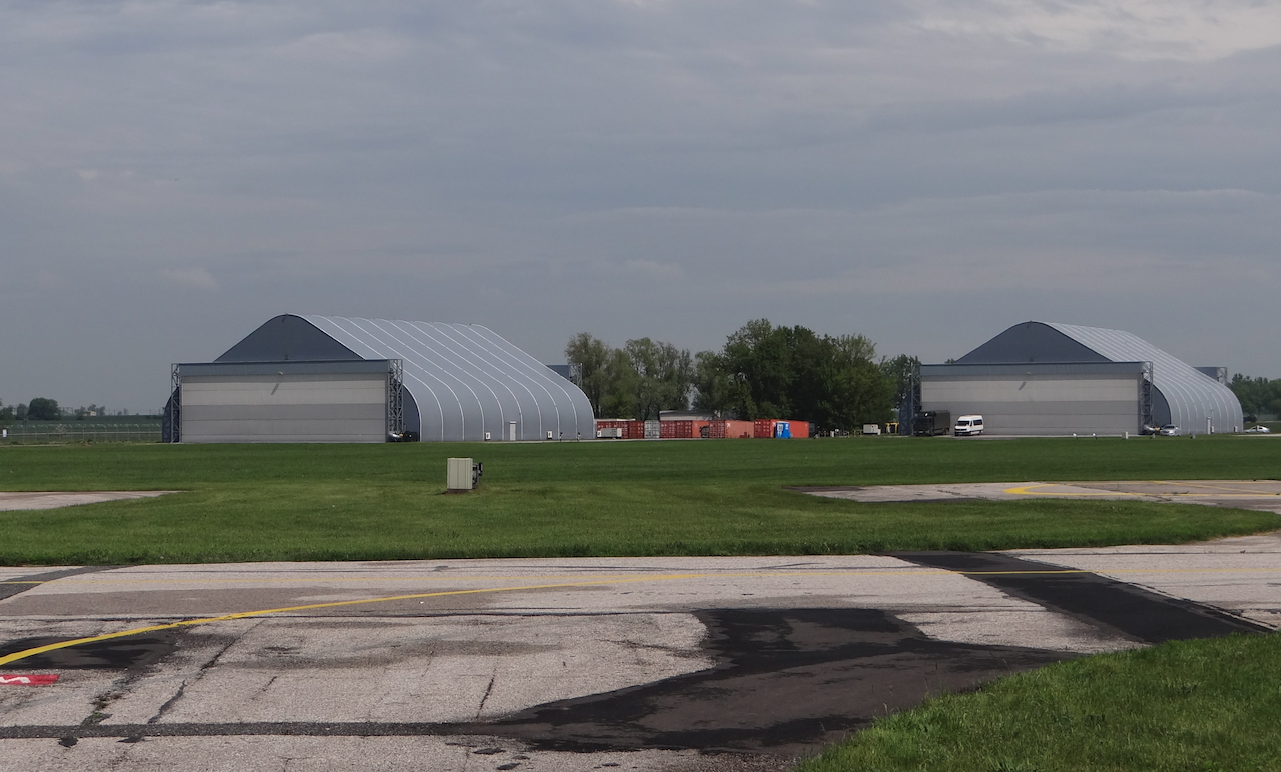 Written by Karol Placha Hetman