Air hangars
Part 2
Military type hangars.
In the 1930s, very simple air hangars were built at airports in Poland, and it turned out to be durable. Its were placed at the airports: Ławica, Dęblin, and Radom. Its hangars are built on a rectangular plan with the longer side facing the take-off field. This arrangement allows you to easily insert the plane into the hangar and pull it out. The back wall is made of stone and storage, workshop and social rooms may be adjacent to it. Daylight falls into the hangar through the windows above the door, right under the roof.
In 1939, hostilities resulted in the partial destruction of these hangars, but they were rebuilt.
On January 30, 1979, an unusual accident, or rather a construction disaster, occurred at Radom Airport. Under the pressure of snow, the roof of one of the hangars collapsed, damaging 26 TS-11 Iskra aircraft gathered there. Winter 1978/1979 was one of the toughest in the history of the Polish People's Republic and was described as Winter of the Century. The destruction and damage of so many planes significantly disrupted the training process of young pilots, until the machines were supplemented with planes from other regiments. A dozen or so of these aircraft were repaired.
Currently (2019), these hangars are still in use at the airports of Ławica, Dęblin and Radom.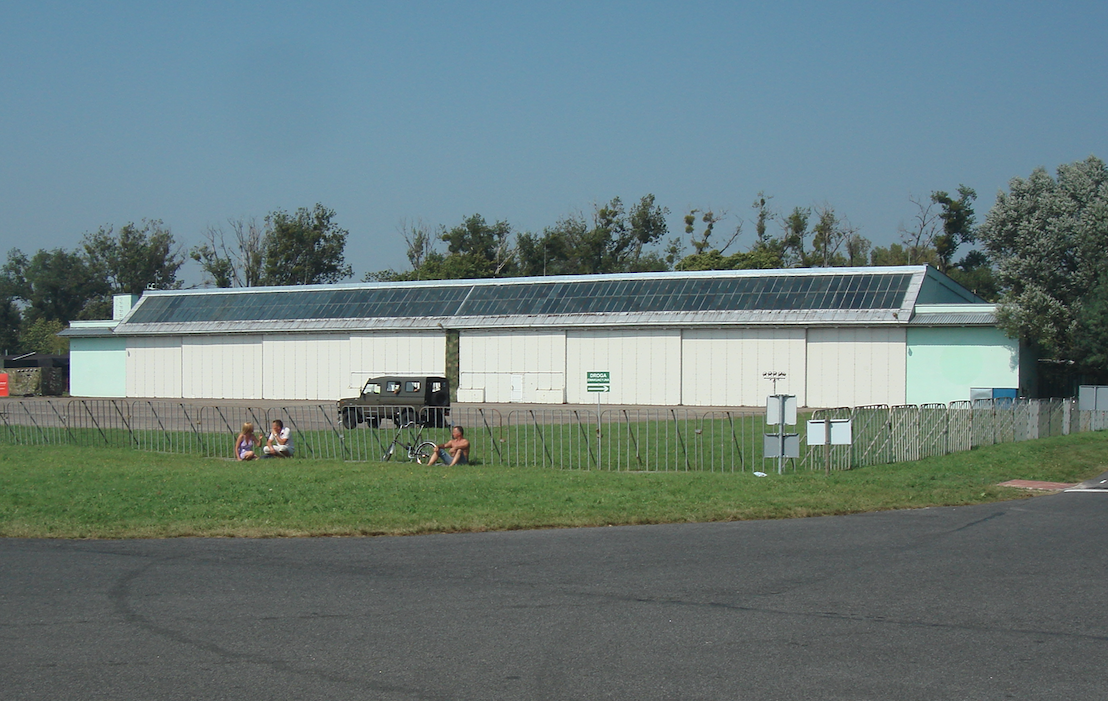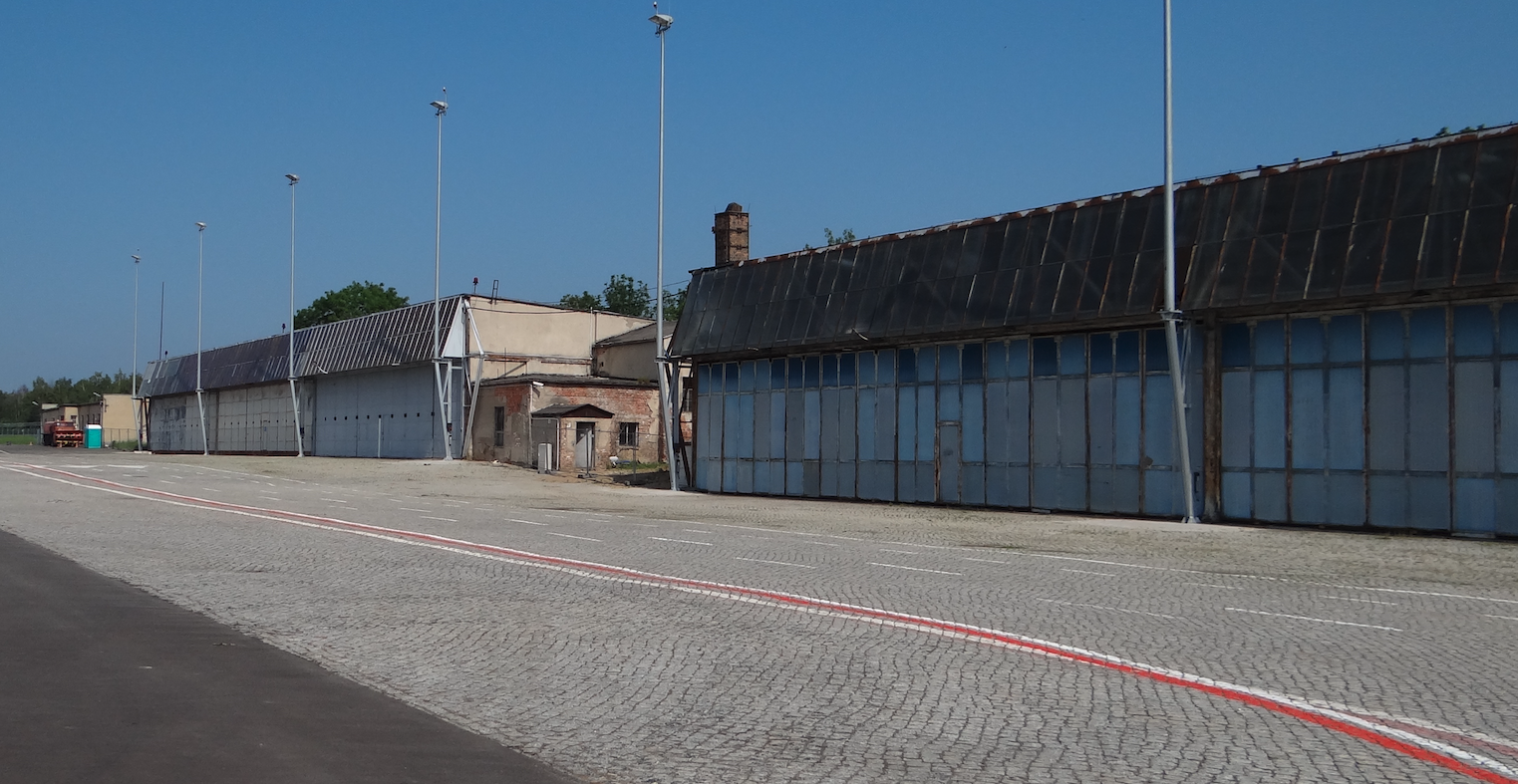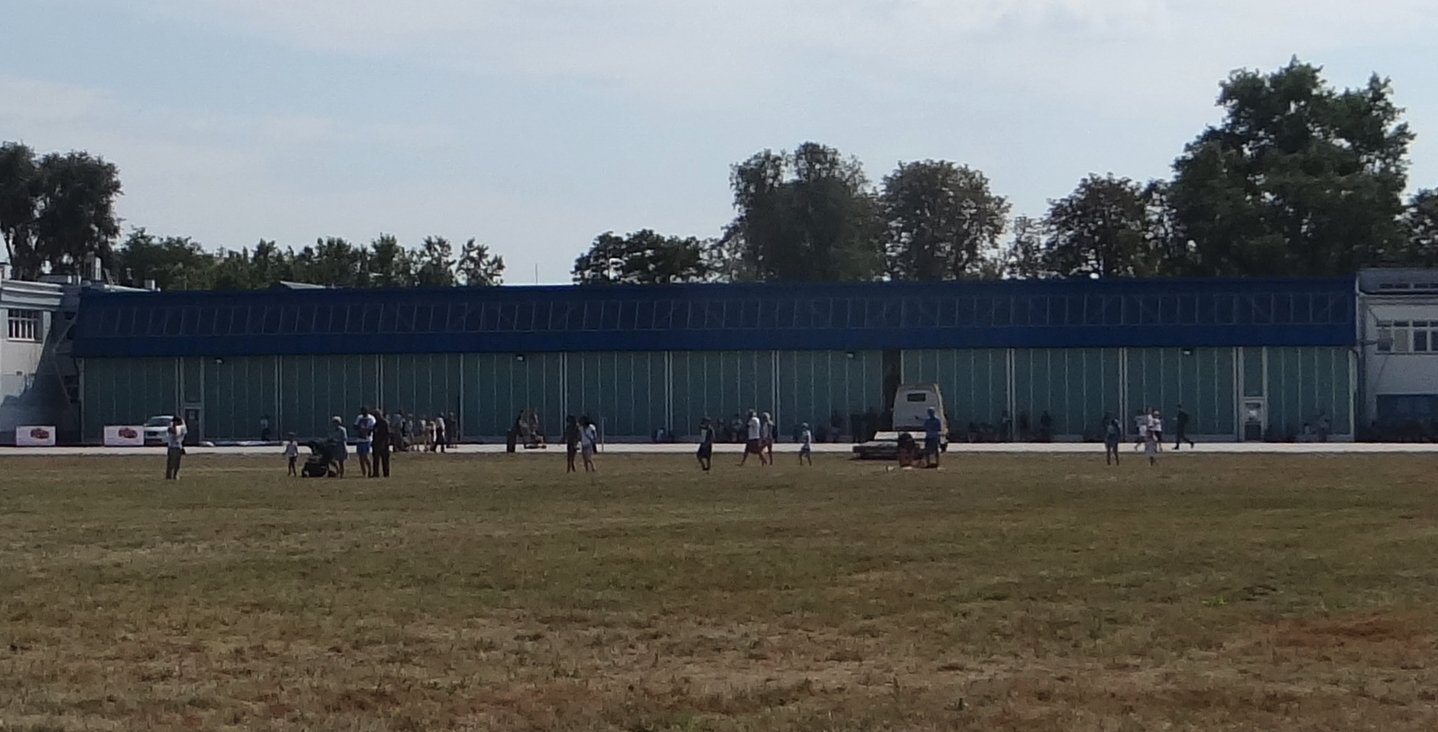 Hangars at the Rakowice-Czyżyny Airport. 2019.
Currently (2019) at the former Rakowice-Czyżyny Airport there are two hangars of the Stella-Sawicki type. The first of them is the main exhibition room of the Polish Aviation Museum, the former Museum of Aviation and Astronautics. In its history, the hangar was numbered No. 4 and No. 6. In the period 2018/2020, the hangar underwent a major renovation.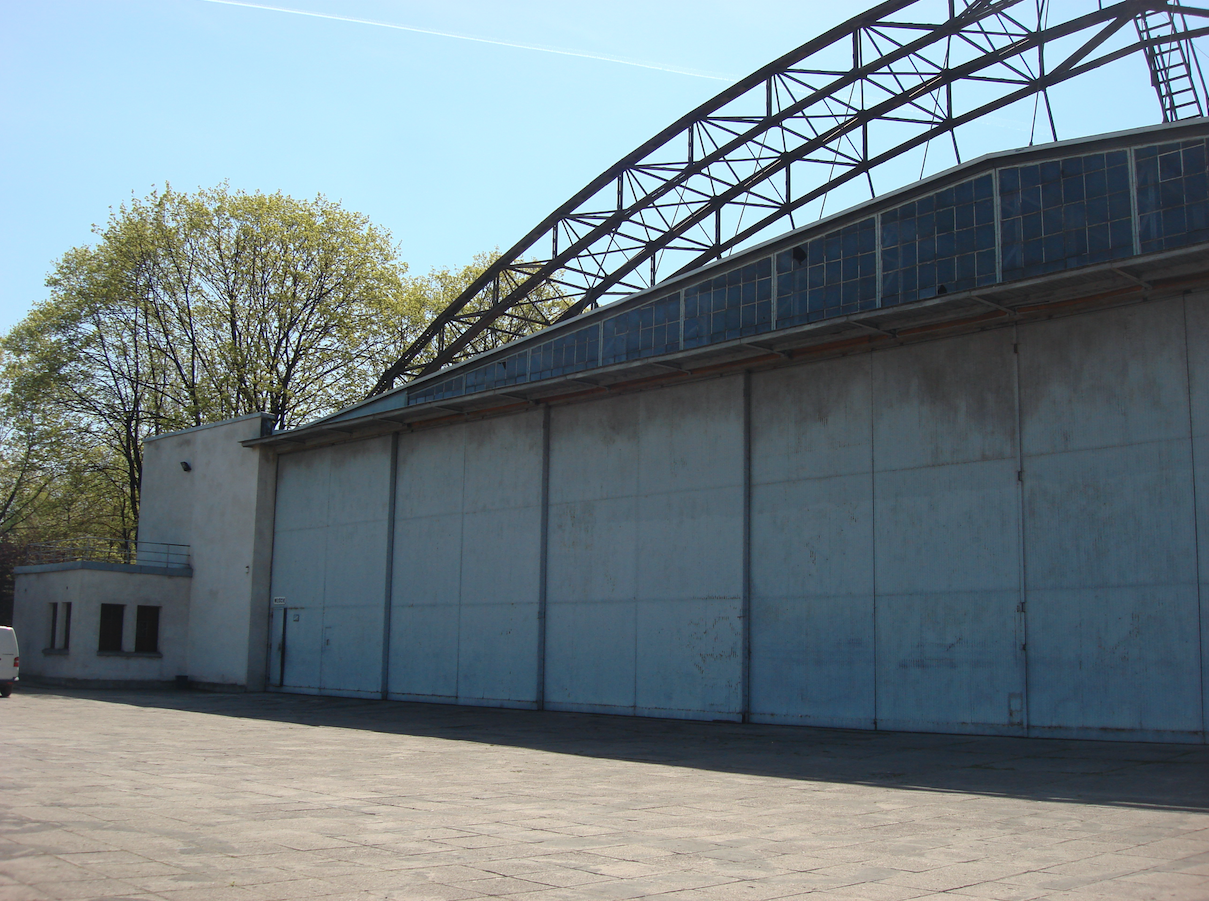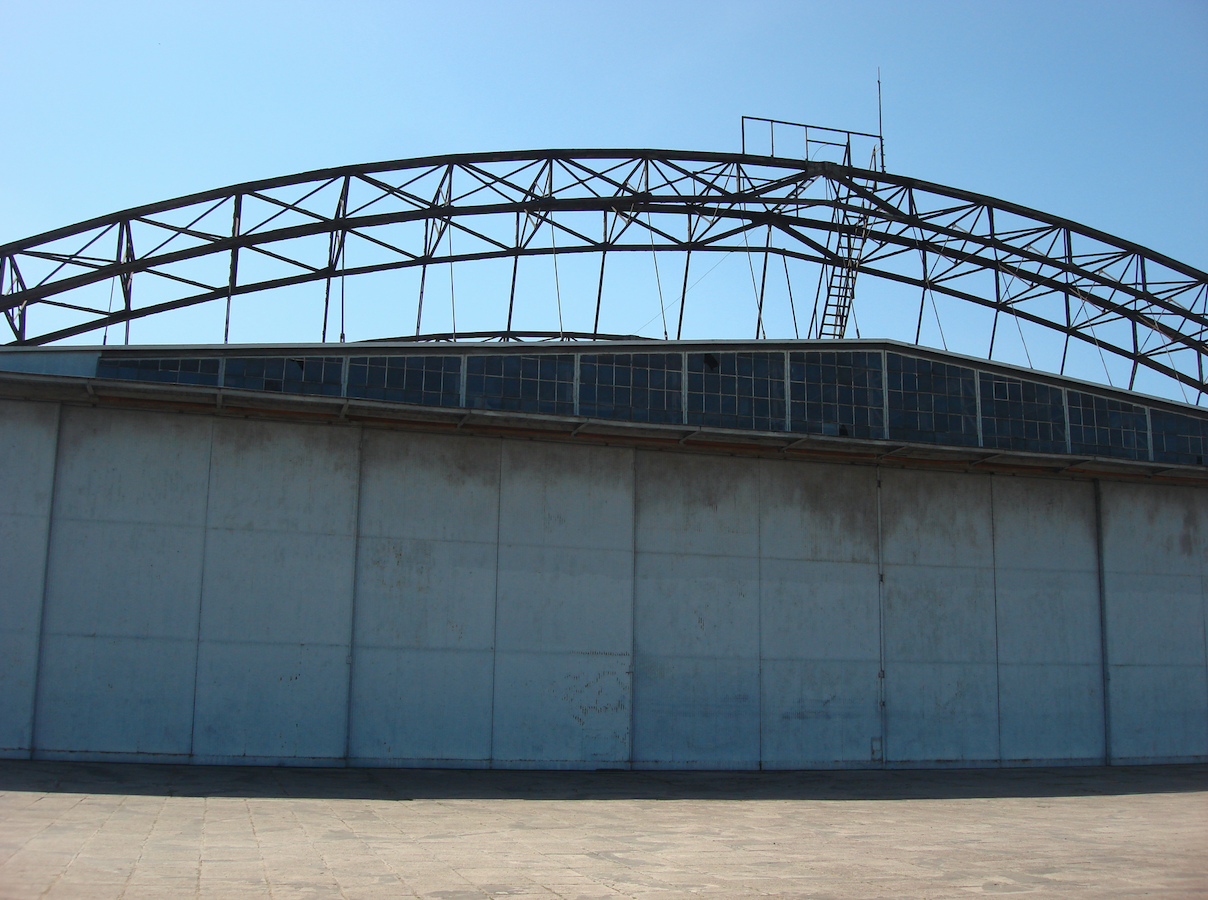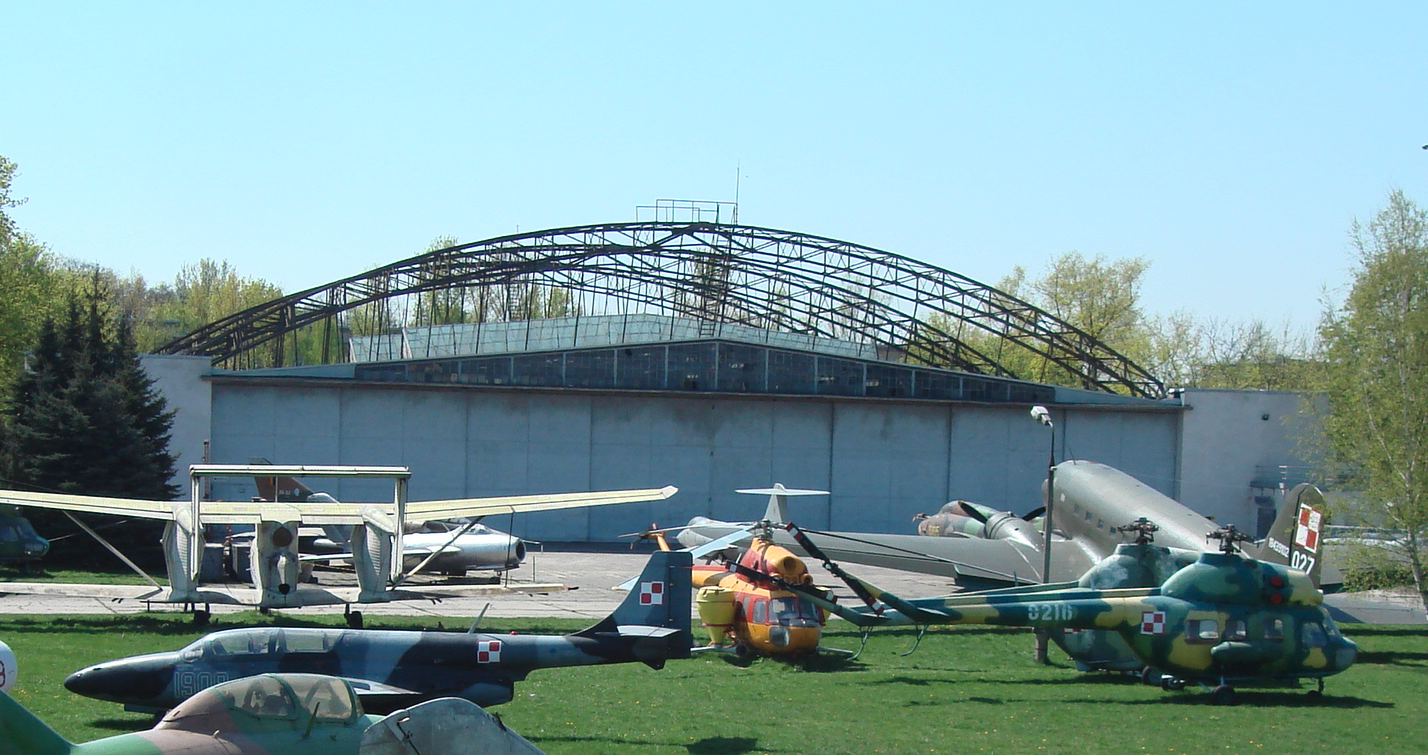 The second hangar, also of the Stella-Sawicki type, currently belongs to the City of Krakow and is intended for the exhibition of the Museum of Transport. The hangar was built for LOT Polish Airlines. After PLL LOT withdrew from the Czyżyny Airport, an MPK (Miejskie Przedsiębiorstwo Komunikacyjne) bus depot was established there. The hangar has been renovated in recent years.
In 1993, a brick exhibition hangar for aircraft from the first aviation period was put into use at the aviation museum. The hangar was styled as Austro-Hungarian hangars. In 2015, the hangar underwent a major renovation and became an aviation multimedia exhibition hangar. Among other things, the hangar windows were removed to better reflect the atmosphere of the beginning of aviation and the Great World War.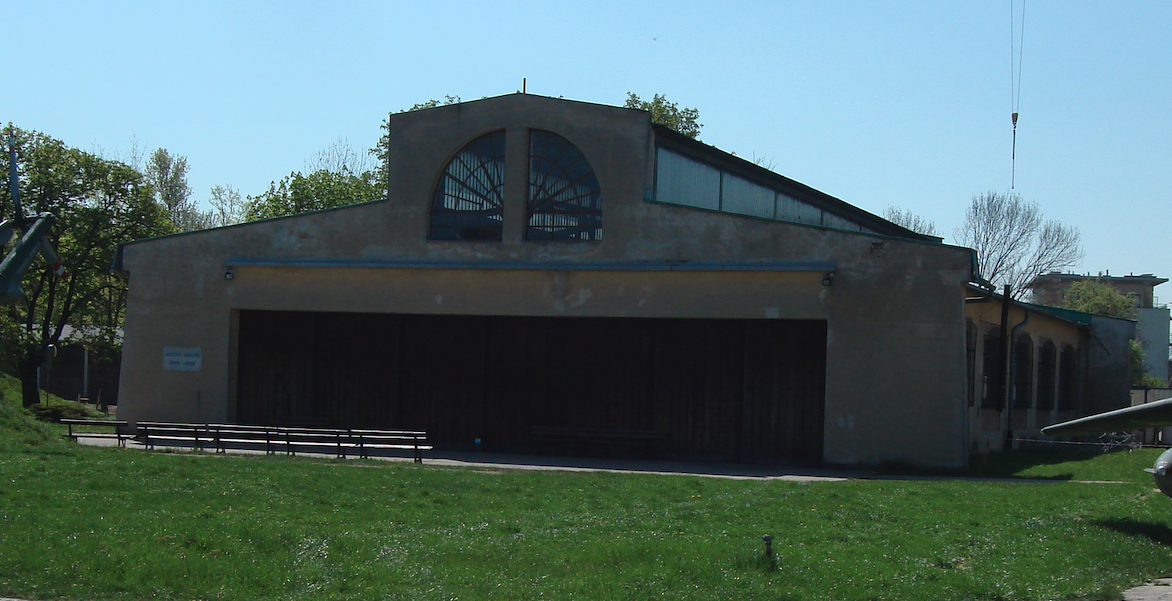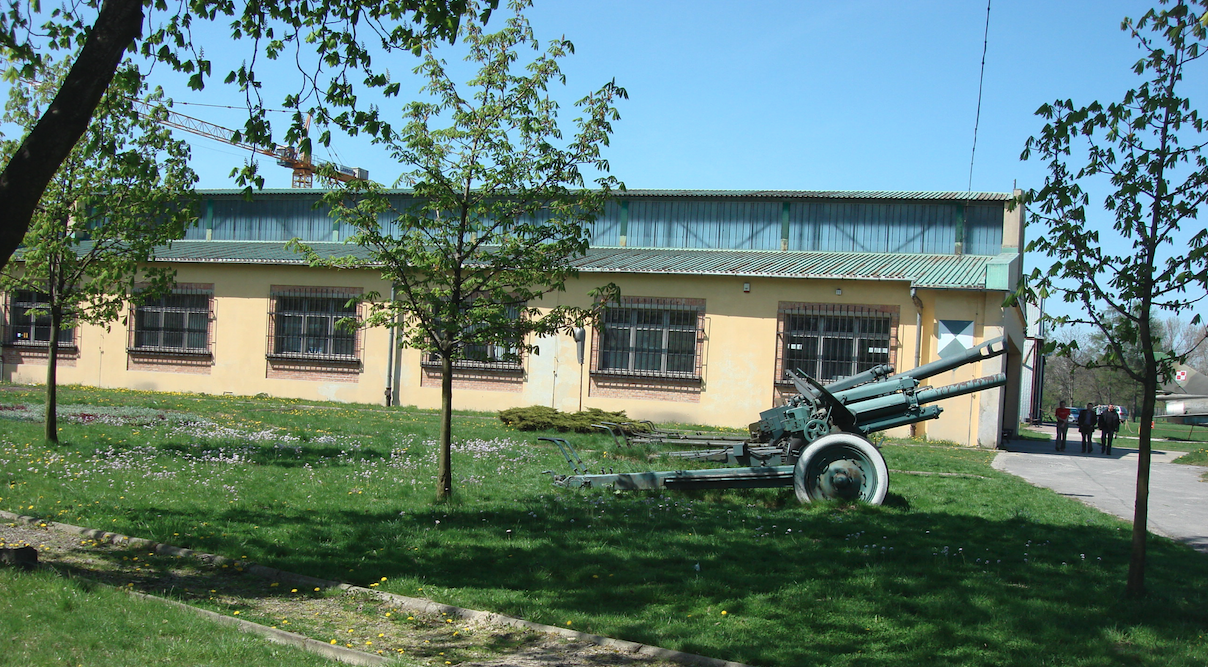 There are also two tin hangars of arched shape in the aviation museum. They were built around 1960 with a completely different purpose and set up elsewhere. In 2004 they were transferred to the museum. One of them performs exhibition functions. The other is a hangar for a police helicopter.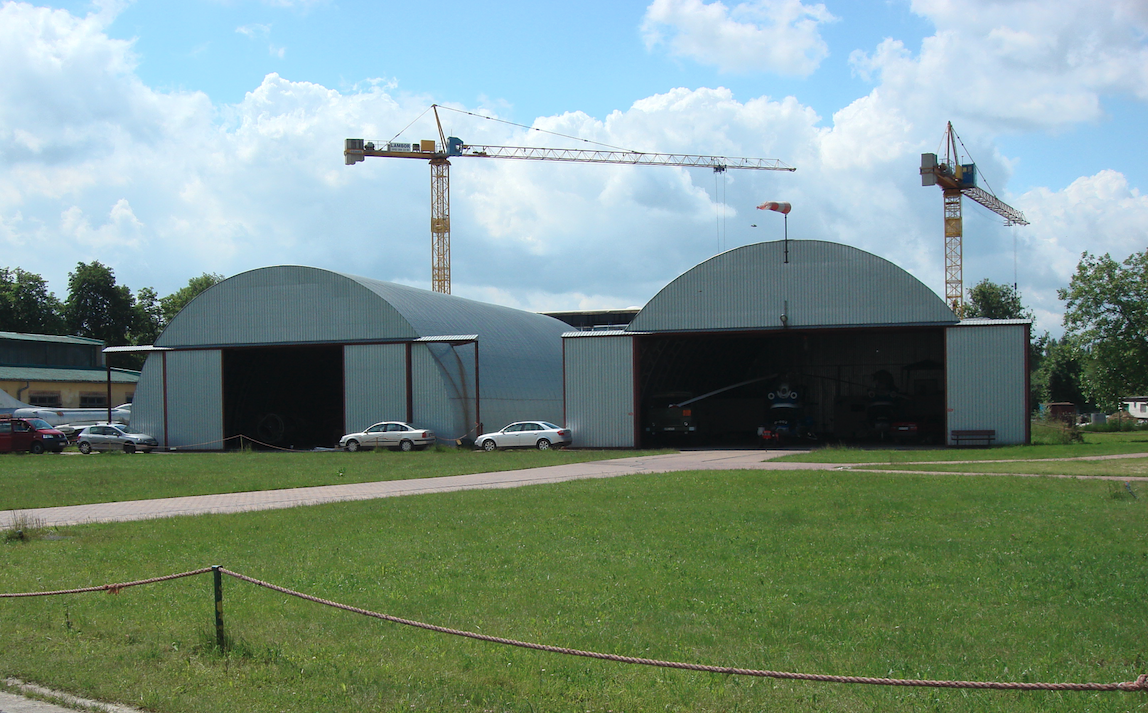 Written by Karol Placha Hetman