Gdynia Aerobaltic Airshow 2019.
Friday - Sunday, August 16-18, 2019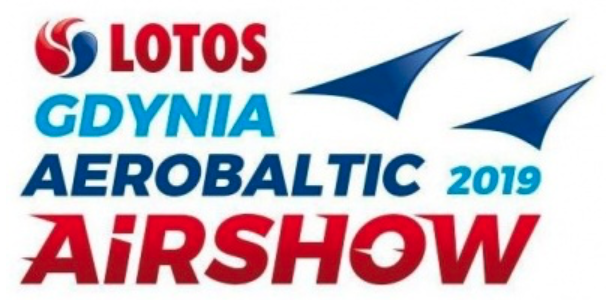 On 16, 17 and 18 August 2019 (Friday - Sunday) a fantastic aviation event took place in Gdynia. It was the third event in the Gdynia Aerobaltic Airshow series. The full name of the event - Lotos Gdynia Aerobaltic Airshow 2019. It was the largest aviation event in Poland in 2019 and one of the largest in Europe.
The main shows took place at Babie Doły Airport, i.e. the airport of the 43rd Naval Aviation Base. A place for spectators was marked on the take-off field from Kosakowo. The shows lasted from 10:00 to 17:00. On Friday and Saturday, in the evening (19:30 - 22:30), shows could be watched from the City Beach and its surroundings.
Gdynia Aerobaltic 2019 are two locations:
Gdynia City Beach (August 16 - August 17) 19: 30-22: 30 - free entry. Gdynia Airport (August 17 - August 18) 10: 00-17: 00 - Kosakowo - admission tickets.
The organizers organized a free bus transport on the route Gdynia Dworzec Główny PKP - Babie-Doły Airport. Buses run every 5-10 minutes.
Viewers in the air could admire about 80 aircraft, and there were about 85 aircraft and helicopters at the static exhibition. They were representatives from 15 countries in the world. There were helicopters, jet planes, aerobatic groups, paratroopers. There have been aerial evolutions using pyrotechnics, light illuminations and music.
At the airport Gdynia Babie Doły / Kosakowo, there were a sky show for two days for two full days. Static presentation is not only an exhibition of aircraft, but also military equipment. There were themed zones and workshops for children and adults, demonstrations of reconstruction groups and meetings with pilots. There were tourist and business planes and helicopters in the Aeroexpo zone. Younger and older certainly attracted the stands of Gdynia Aerobaltic partners, including Discovery Channel and LS Services. Aerolandia was created for children - a zone of fun and education.
Aerocamp zone was a unique opportunity to spend up to 3 days and 2 nights at the Gdynia - Kosakowo airport, watching the event from the backstage. Participants could have conversations with aviators and get in touch with their preparation for flights, i.e. be in a place where normal viewers are not allowed. Accommodation was in the tents of the participants or borrowed from the organizers.
One of the accompanying events was the Gdynia Aerobaltic Airshow 2019 Motorcycle Rally. The organizers expected a total of 300,000 viewers. The organizers have already announced next shows next year; Friday - Sunday, August 7-9, 2020.
Aircraft on static display:
PZL Mil Mi-2, Mil Mi-14 PŁ, Mil Mi-17 MEDEVAC, Mi-24 D, SH Kaman 2G, PZL W-3 Anakonda, BAE Hawk Mk.65, EXTRA 330, Hercules C-130, Iljuszyn 76 MD, J-34 Hawker Hunter, Jak-50, Hatz Classic, North American T-6 Texan-Harvard, PZL - 130 Orlik, PZL M-28 Skytruck/Bryza, SAAB 105, SAAB JA-37 Viggen, Speedy Mouse (Falcon 2000s), Suchoj Su-22, Suchoj Su-24, Suchoj Su-27, PZL TS-11 Iskra.
Shows in the air:
Poland
The most attractions were presented by soldiers from the 43rd Naval Aviation Base and the 49th Aviation Base in Pruszcz Gdański.
The Orlik team performed in the show on four PZL-130 Orlik aircraft.
Sukhoi Su-22 nb 3816 presented himself in the air.
One of the attractions was the Lamborghini Huracan passenger car race and currently, the only flying civilian jet aircraft TS-11 Iskra. At the helm of both machines were: pilot Tadeusz Zaworski from the White-Red Wings Foundation and racing driver Kajetan Kajetanowicz from LOTOS Rally Team.
Żelazny aerobatic group, which currently performs on Extra 300 aircraft.
Makula Aerobatic Team presented a glider flight show in Gdynia. This year the team composed of Jan Makuła, Piotr Lewandowski and Stanisław Makuła - won at the Gliding World Championships in the competition category Unlimited - silver! In the Advaced category, Patrycja Pacak won individually.
Marek Choim - daytime (airport) and evening-night shows with pyrotechnics (beach). It is watched and experienced. This year Marek Choim (2019) presented himself at almost all air shows in Poland.
Flying Dragons Team - is a known and admired team flying on paragliders, which in a dynamic show using pyrotechnics appeared on the city beach (Friday and Saturday) and in the daytime show at the airport in Babich Doły.
Ukraine
The armed forces of Ukraine presented a strong team. There was a transport aircraft Iliuszyn Il-76 MD and a multi-purpose aircraft Su-27.
Finland
Arctic Eagles aerobatic team. Arctic Eagles from Finland for the first time in Poland during Gdynia Aerobaltic 2019. The Arctic Eagles aerobatic team presents the history of Finnish aerobatic aviation. The team cultivates traditions and follows in the footsteps of Red Birds, an aerobatic team led over thirty years ago by the legendary Finnish airman Seppo Saario. Arctic eagles take part in an air show with three biplanes, originally built by Saario himself. The aerobatic group by Raimo Nikkanen, Tapio Pitkänen and Miikki Rautakoura debuted in 2013 under the name "Saario Special". The name was a tribute to the legend of Finnish acrobatics. In 2014, the group from Oripää performed under the name Arctic Eagles. The fourth member joined the team in 2016, Jyri Mattila. The Arctic Eagles show consists of tight formations and bold solo performances. The team members are experienced civilian and professional pilots.
Sweden
We rarely visit pilots from Sweden in Poland. Us neighbors from across the Baltic Sea presented an excellent Viggen combat aircraft that was already out of service.
Saudi Arabia
Saudi Hawks - one of the best aerobatic teams in the world, which first performed in 1999 to celebrate the 100th anniversary of Saudi Arabia. Often compared to the British Red Arrows, due to the use of almost identical aircraft. The band presents themselves with white, green and red streaks. He presented his skills in Europe only once, in 2019 - precisely in Gdynia. "We'll show you everything we can do the best," says captain Zayed Omair al-Sufyani, a member of the Saudi acrobatic team. - "Our acrobatics will last twice half an hour." Saudis, who flew to Gdynia with six BAE Hawk fighters, refueled them twice on the way. They made a surprise to the residents of Warsaw by presenting in the sky a white and red flag with smoke streaks.
Lithuania
Presidential ANBO Team (LITHUANIA) - trio with former Lithuanian President Rolandas Paksas at the head! The band has already performed in Poland, among others in Kętrzyn / Giżycko.
Belgium
Stijn de Jaeghere - a Belgian aerobatic pilot with extraordinary skills and an impressive history of aviation passion.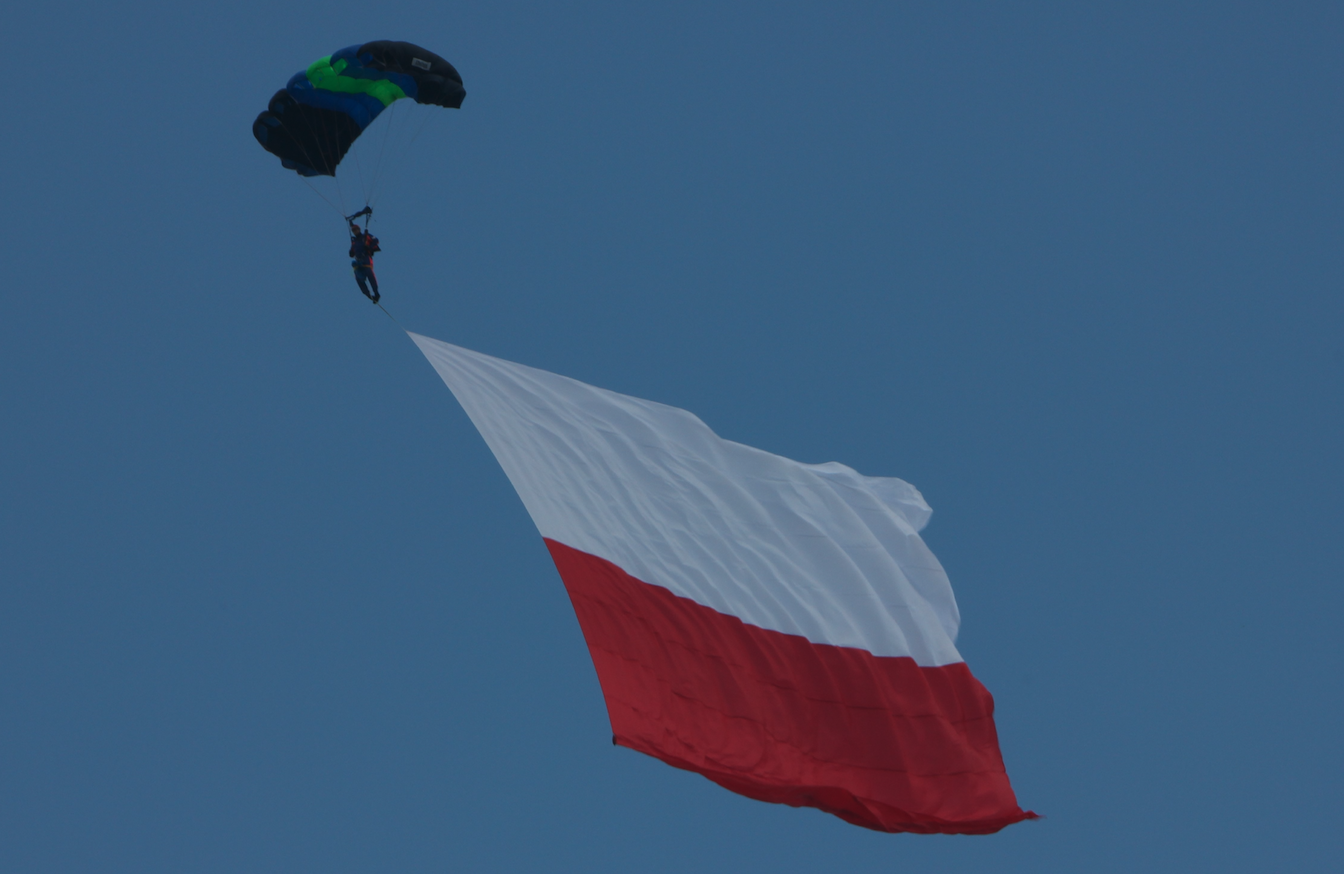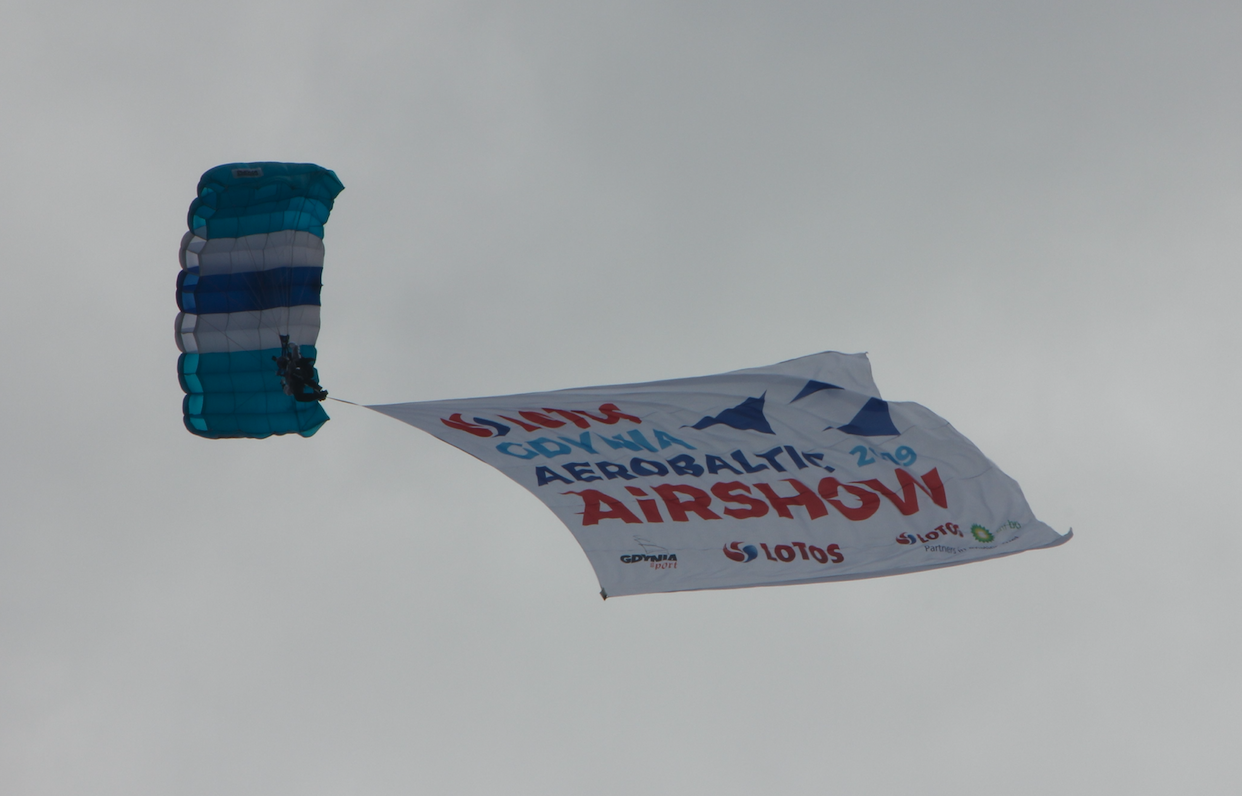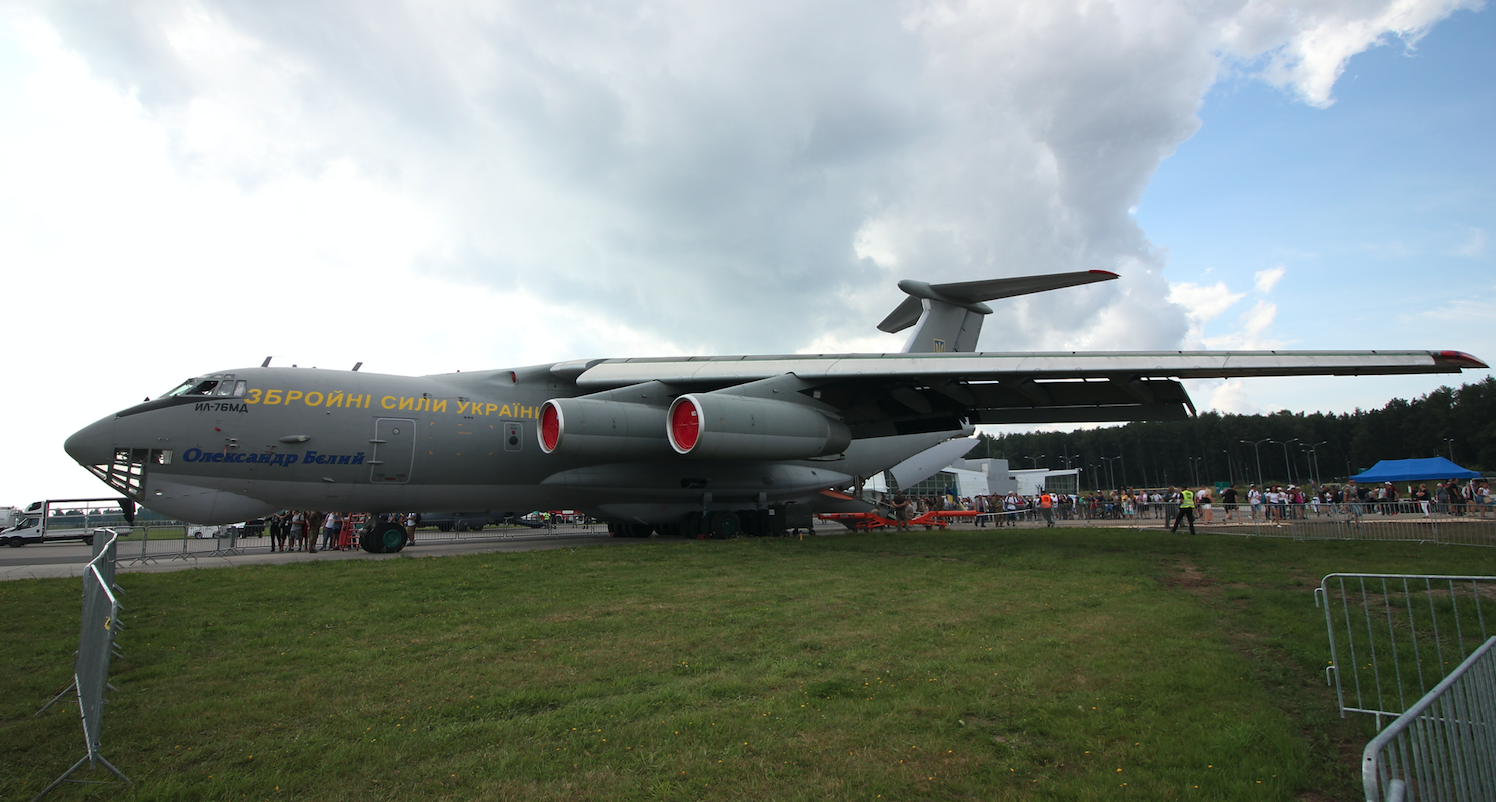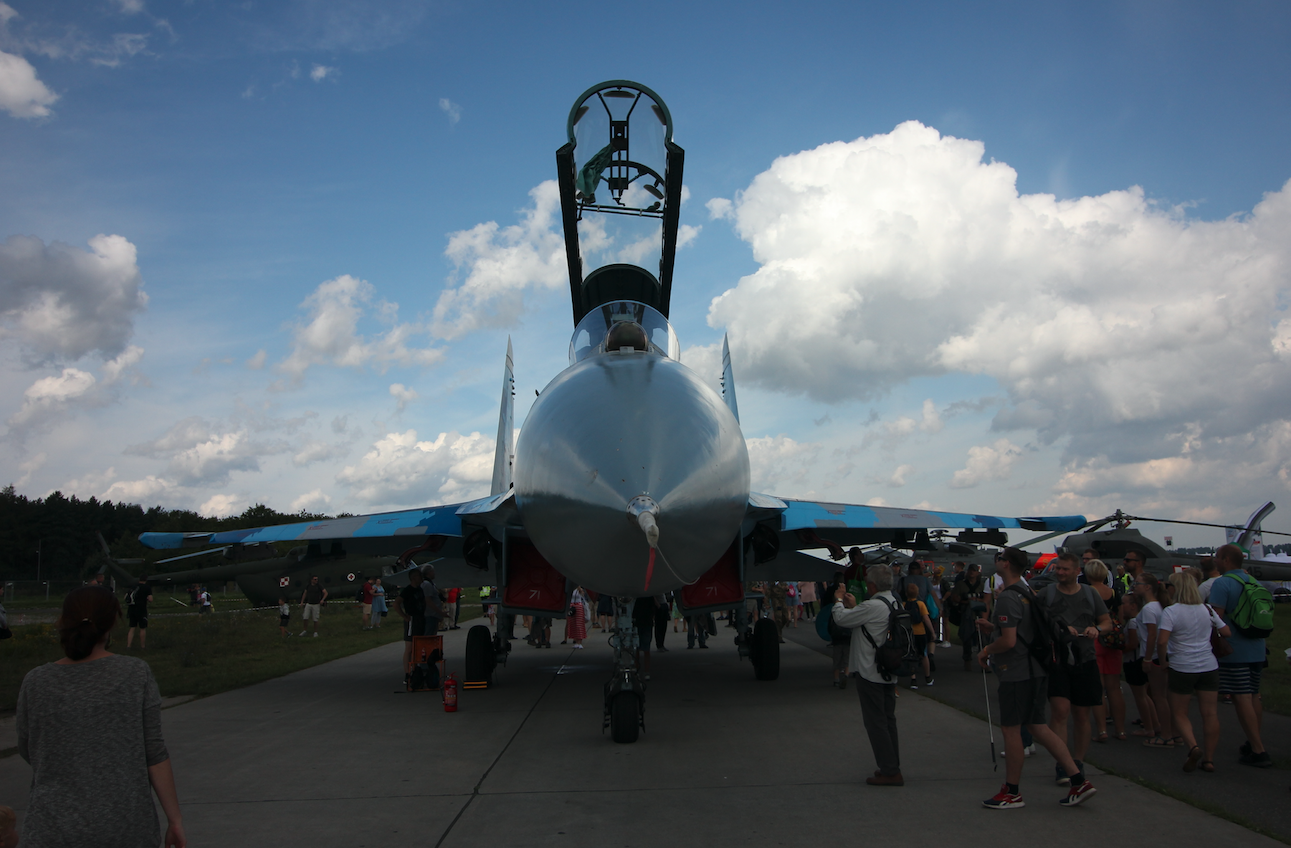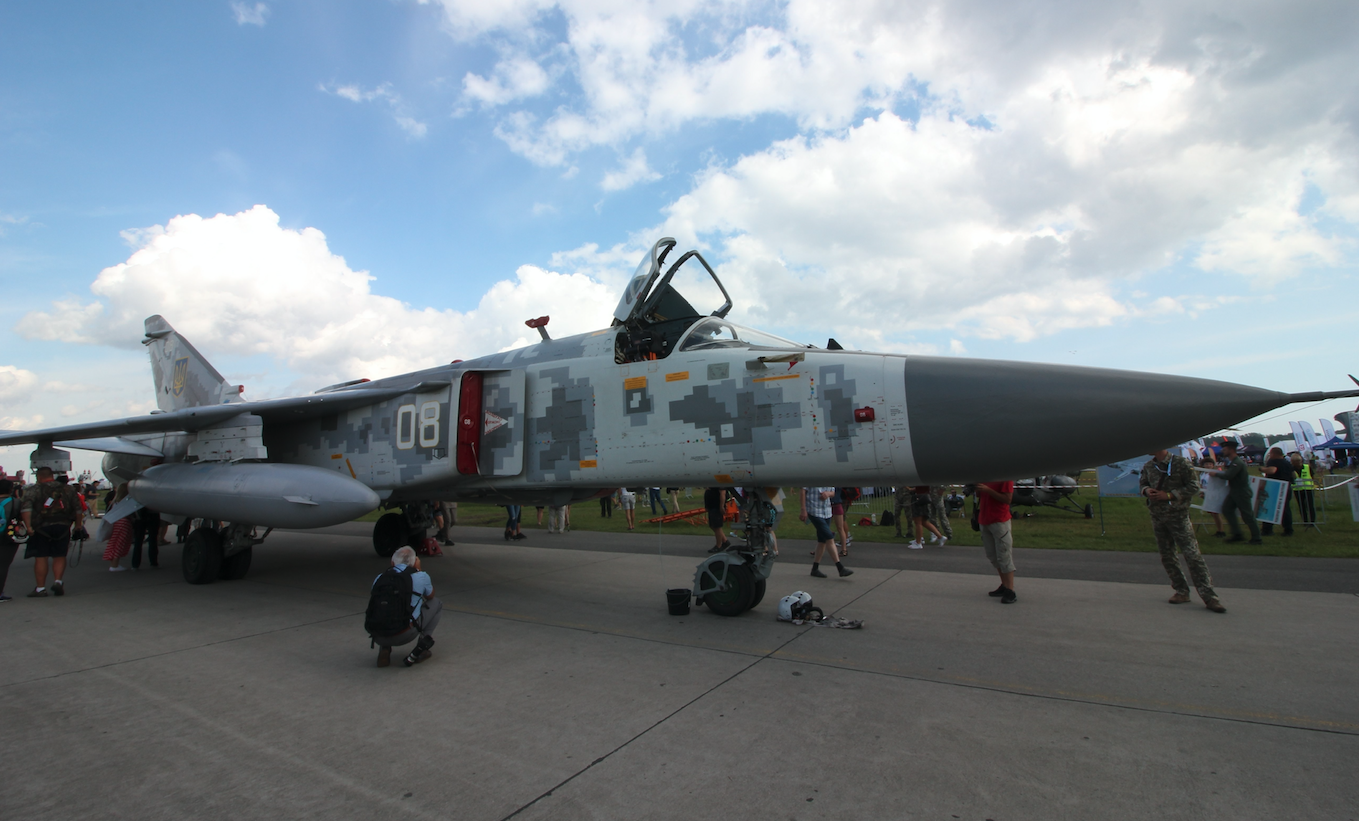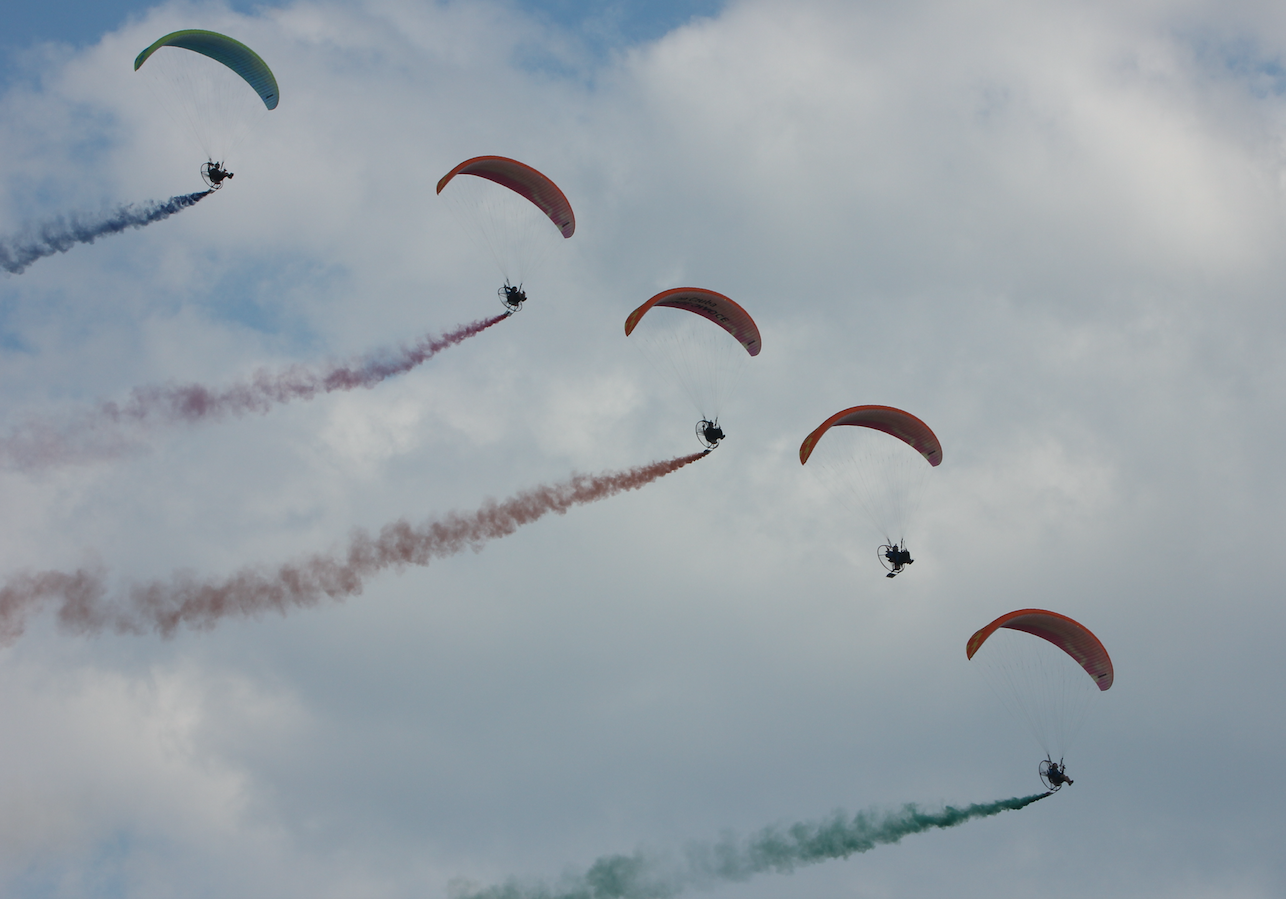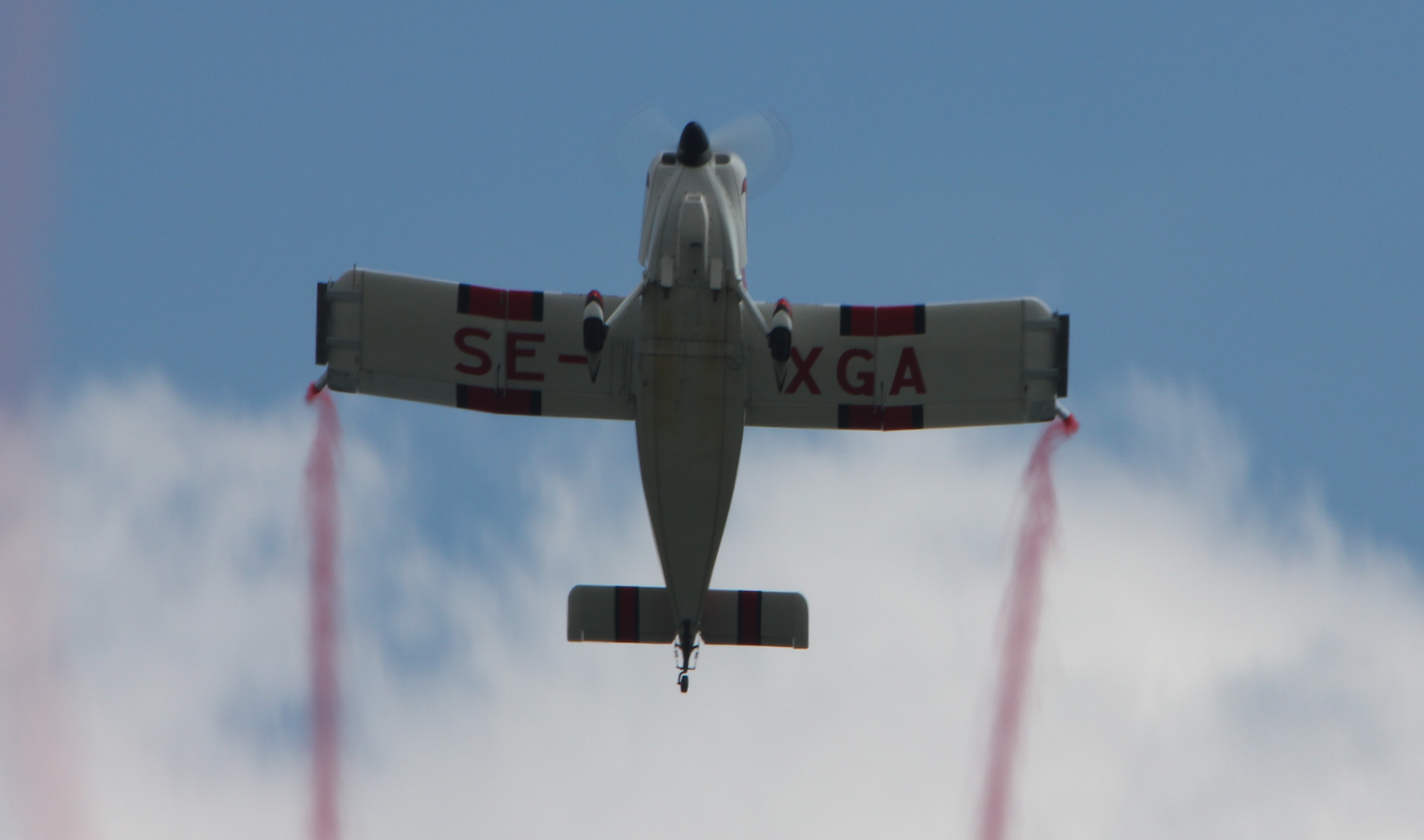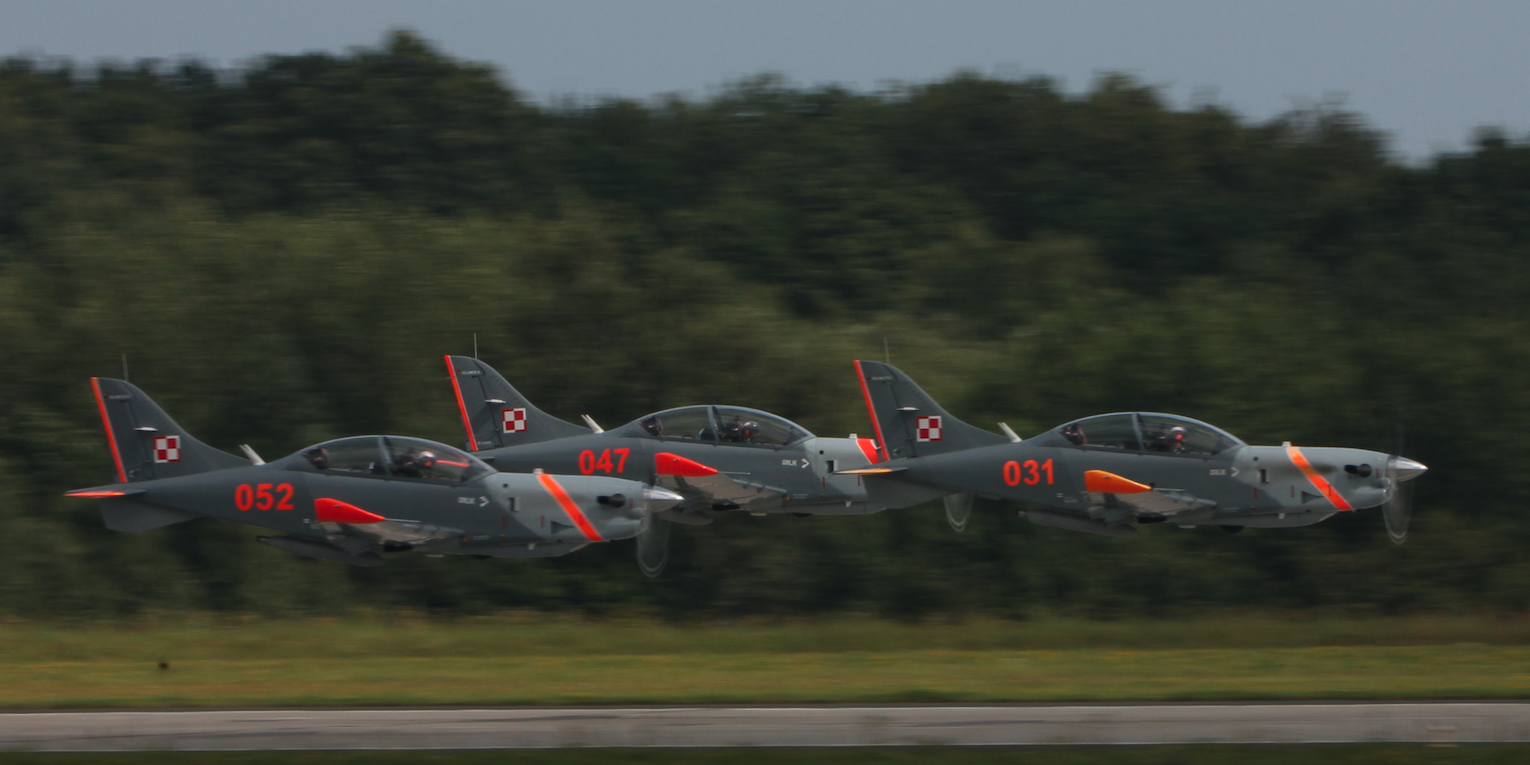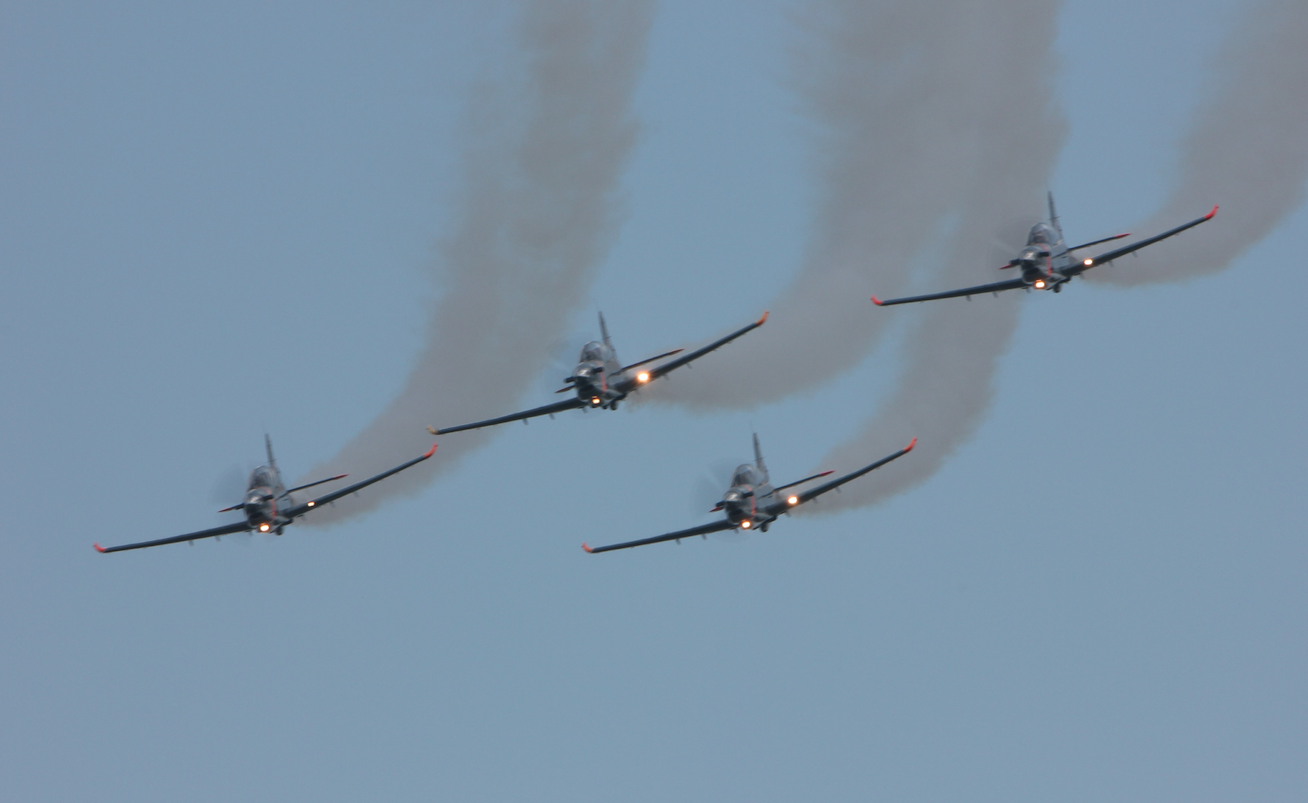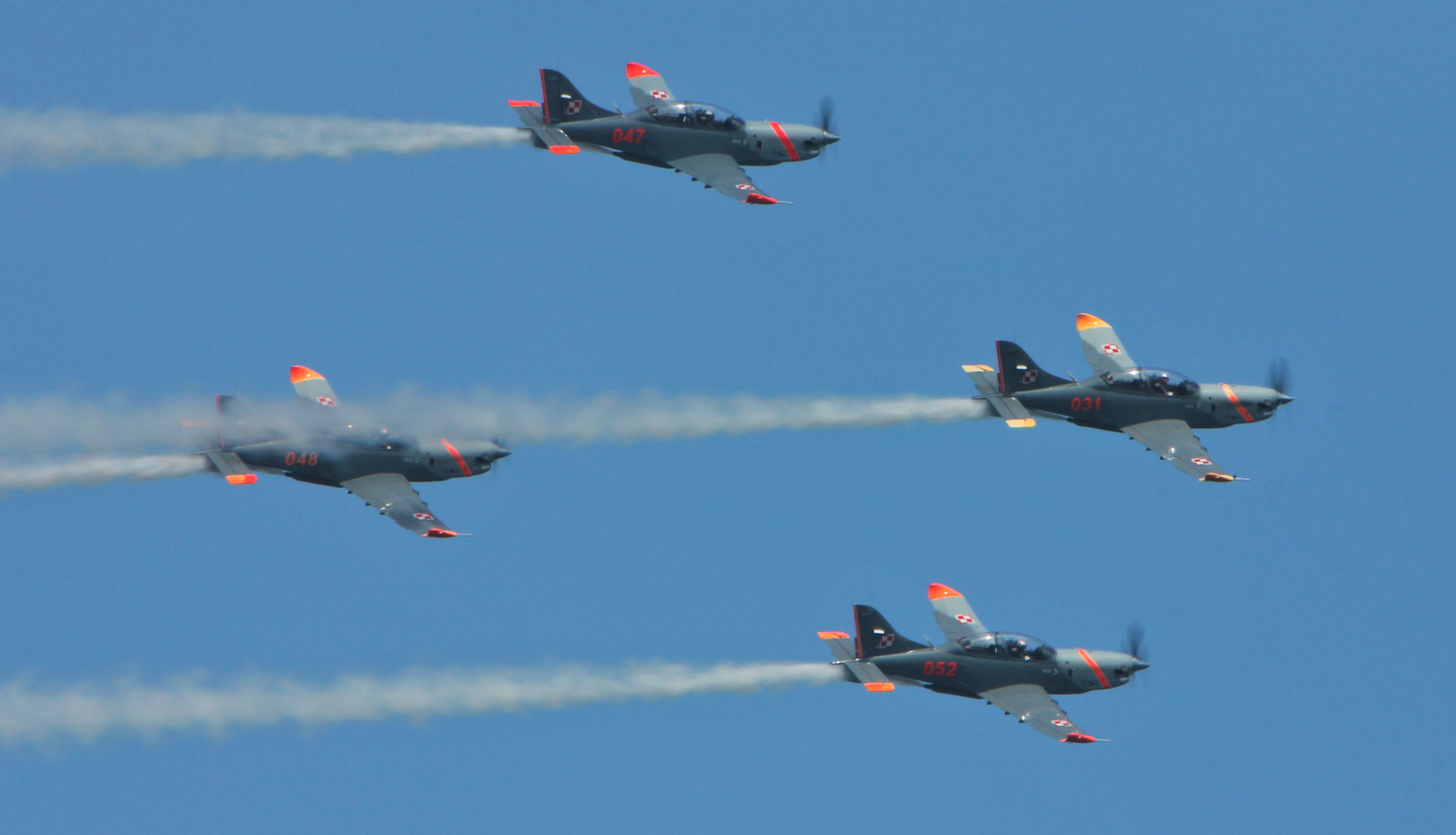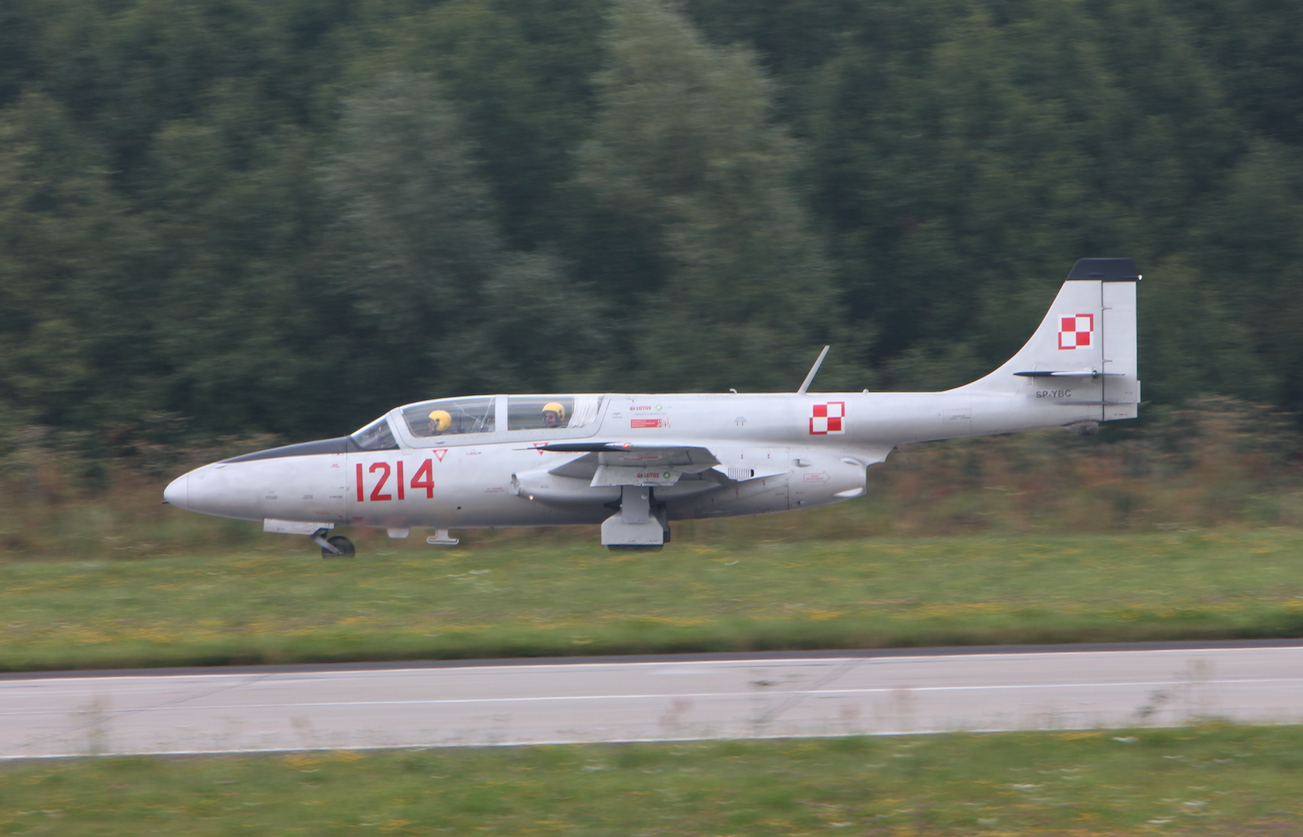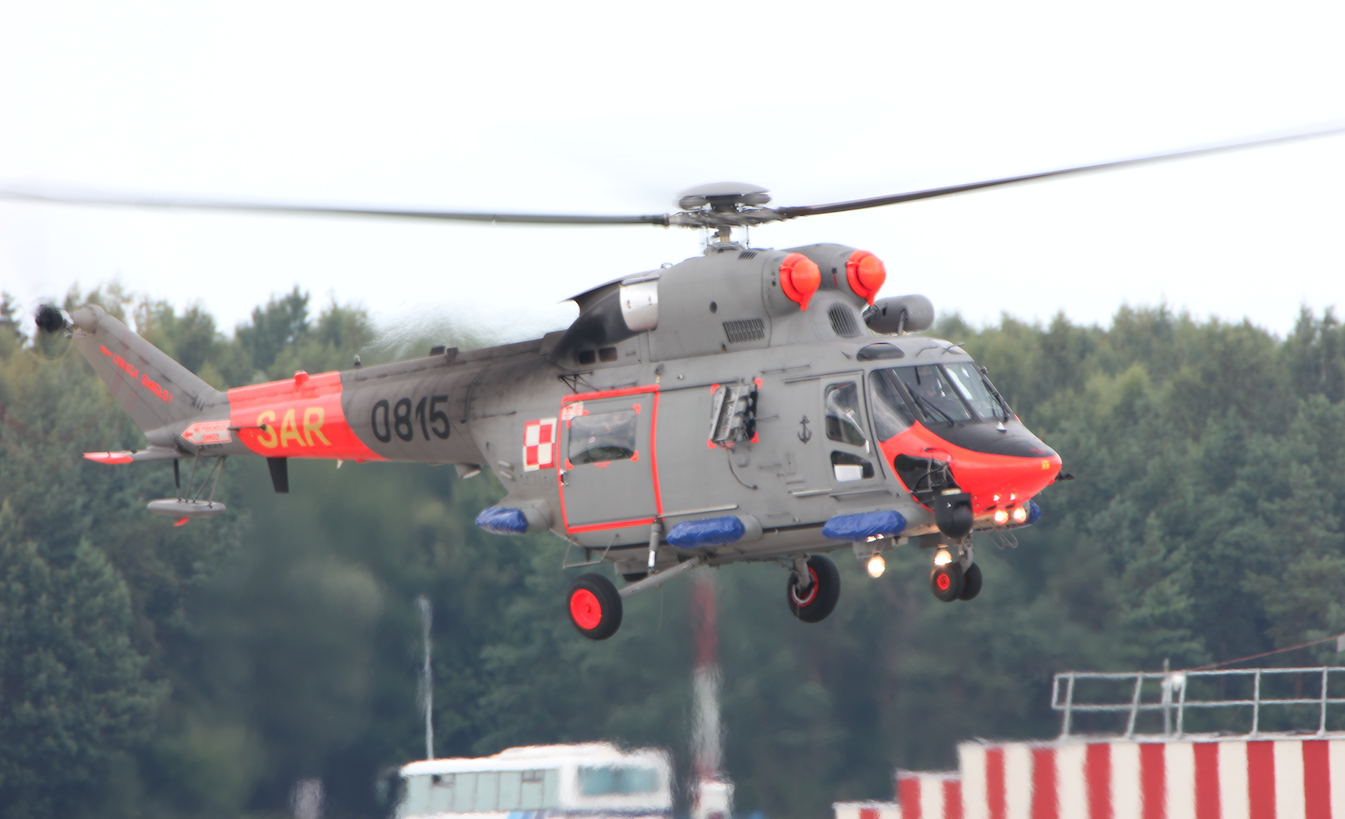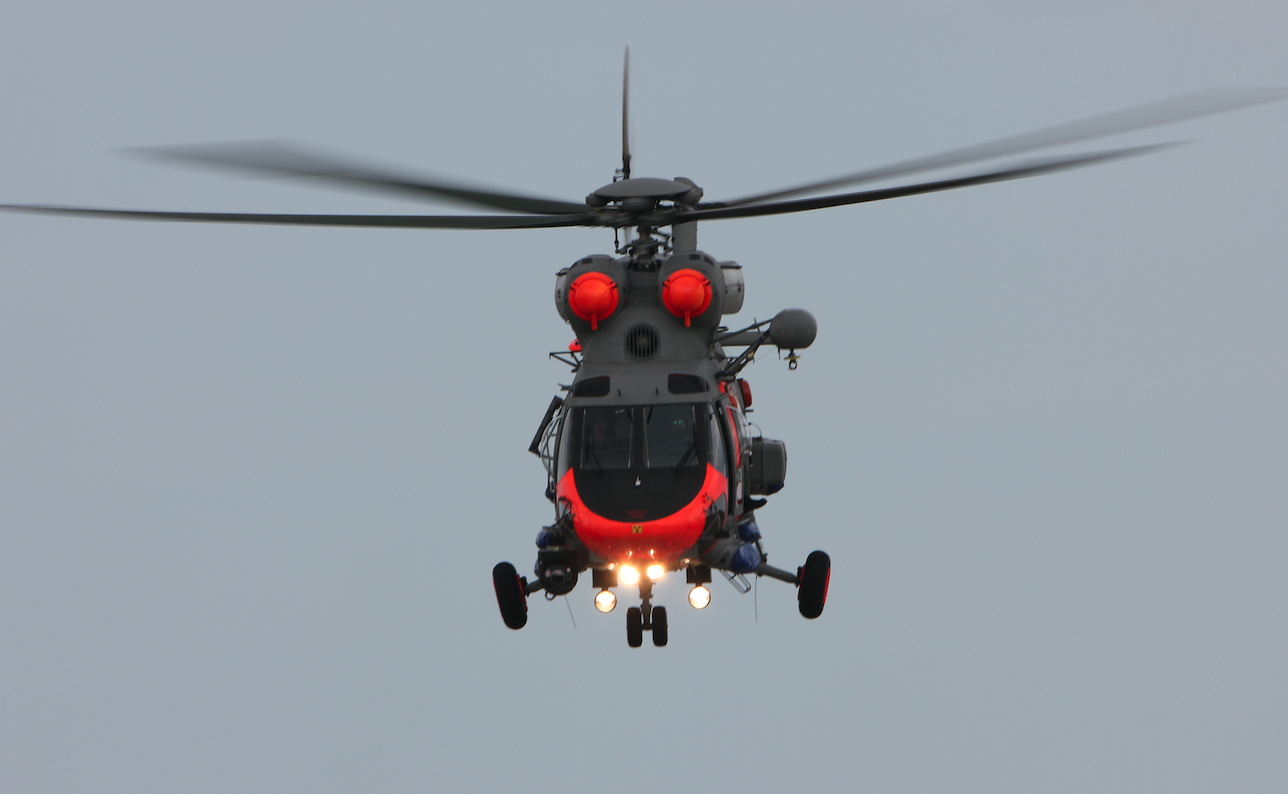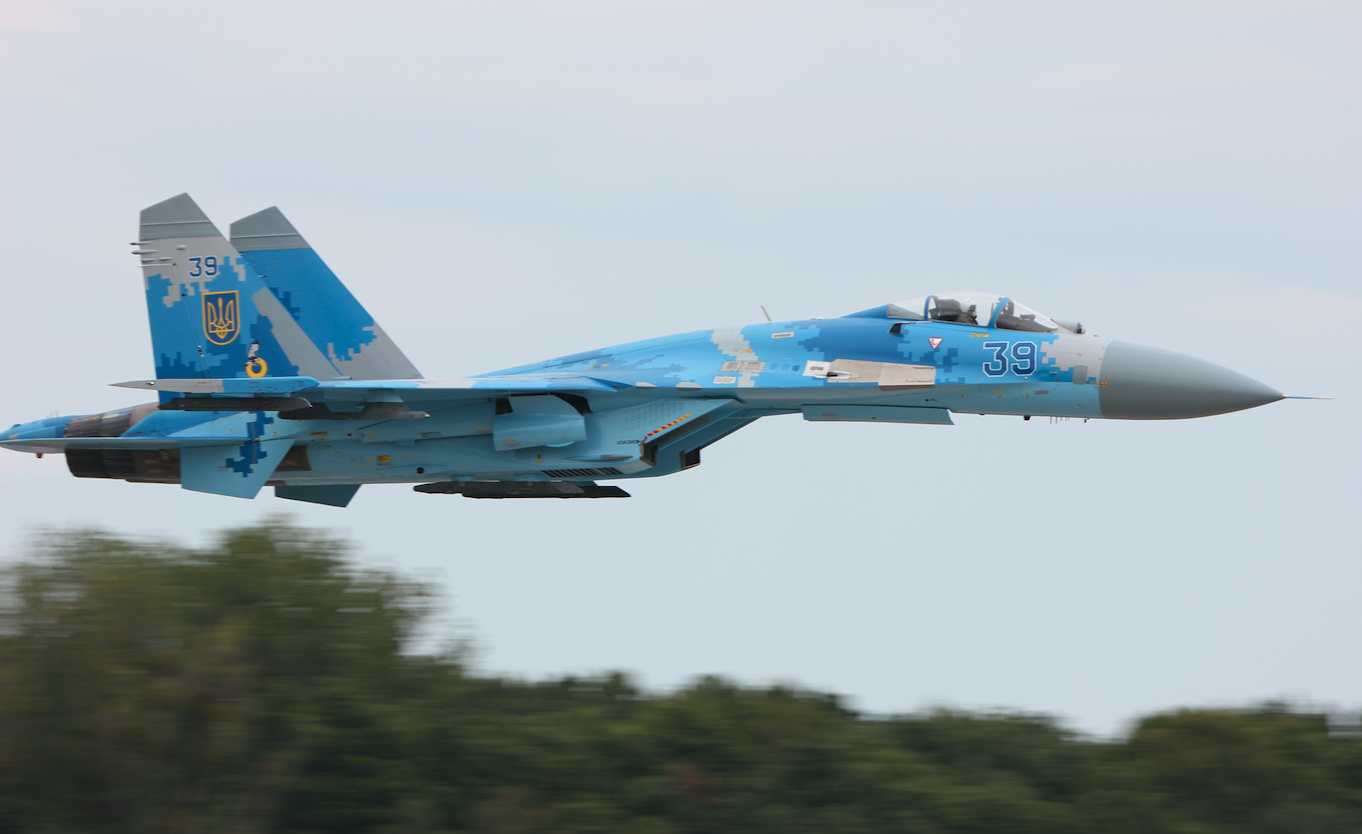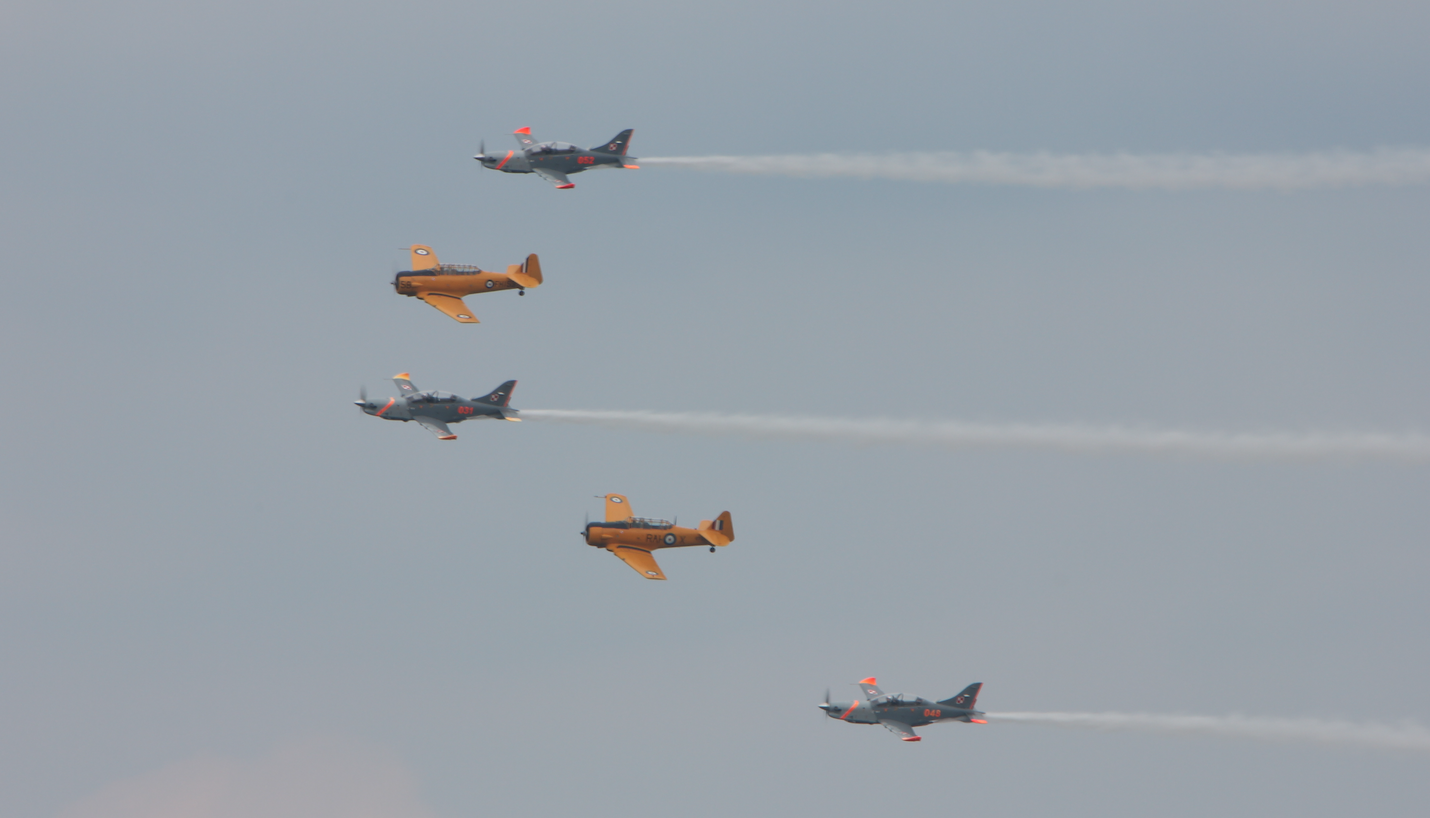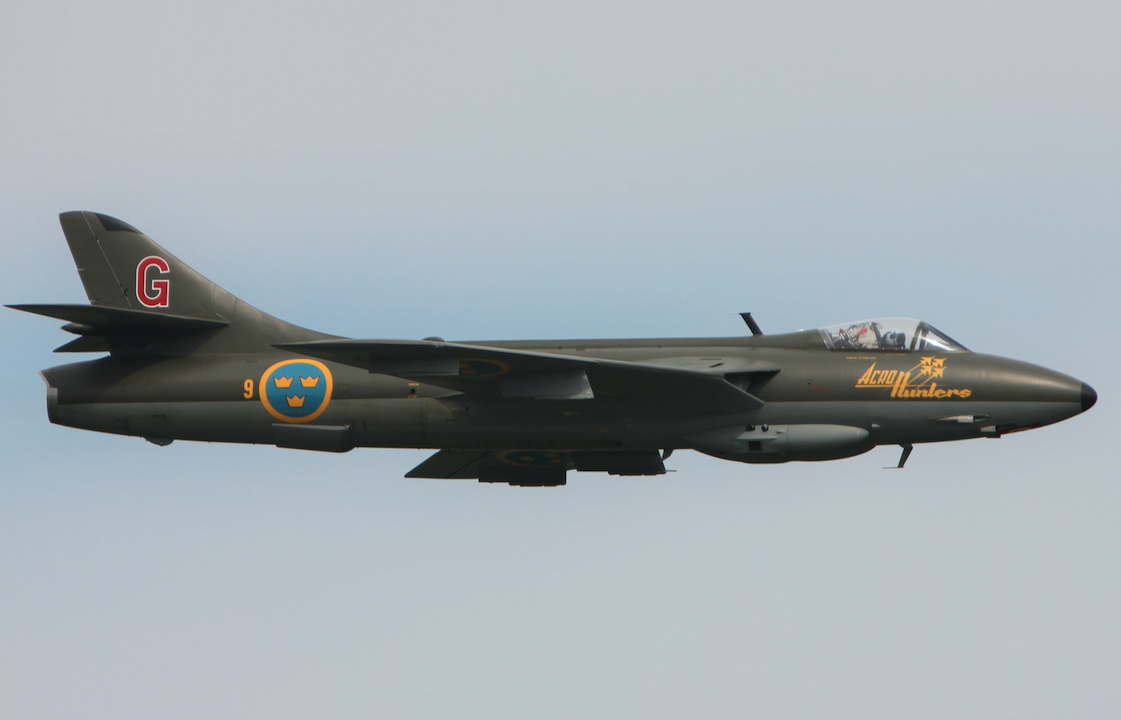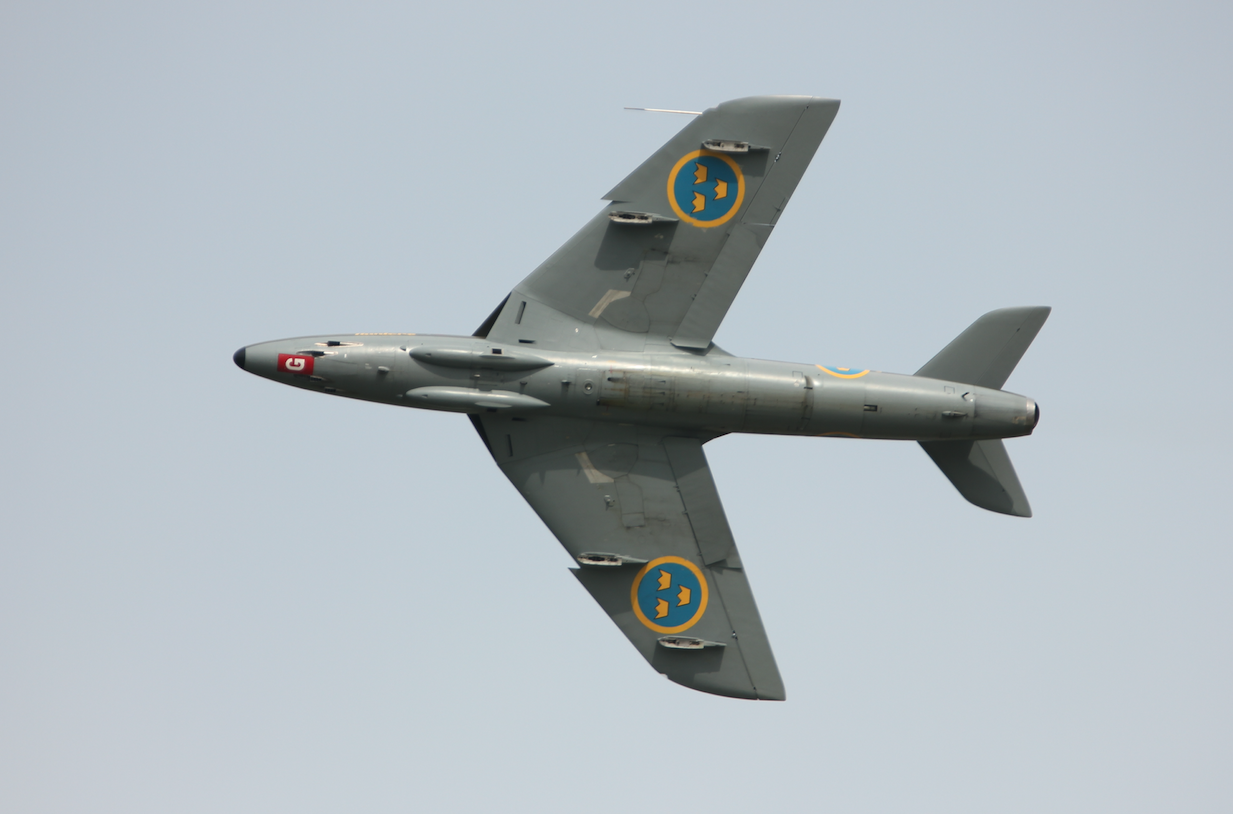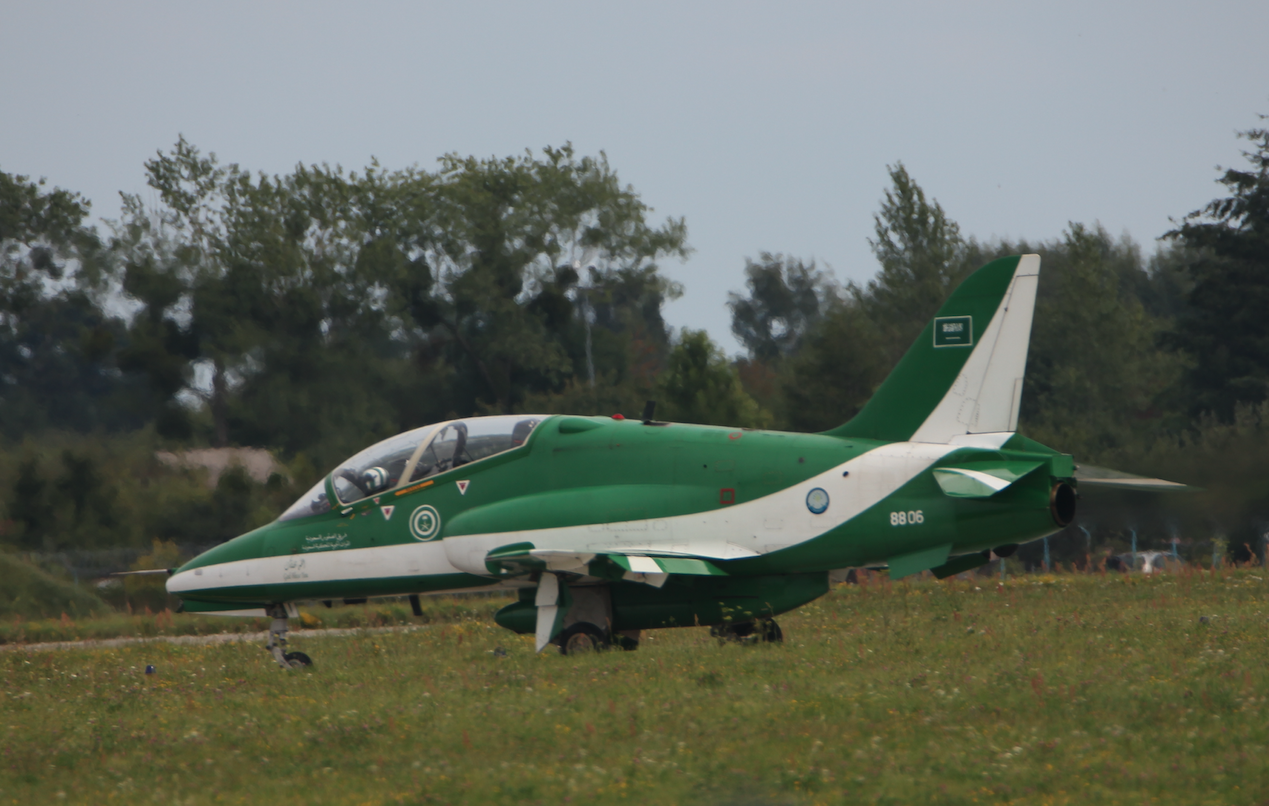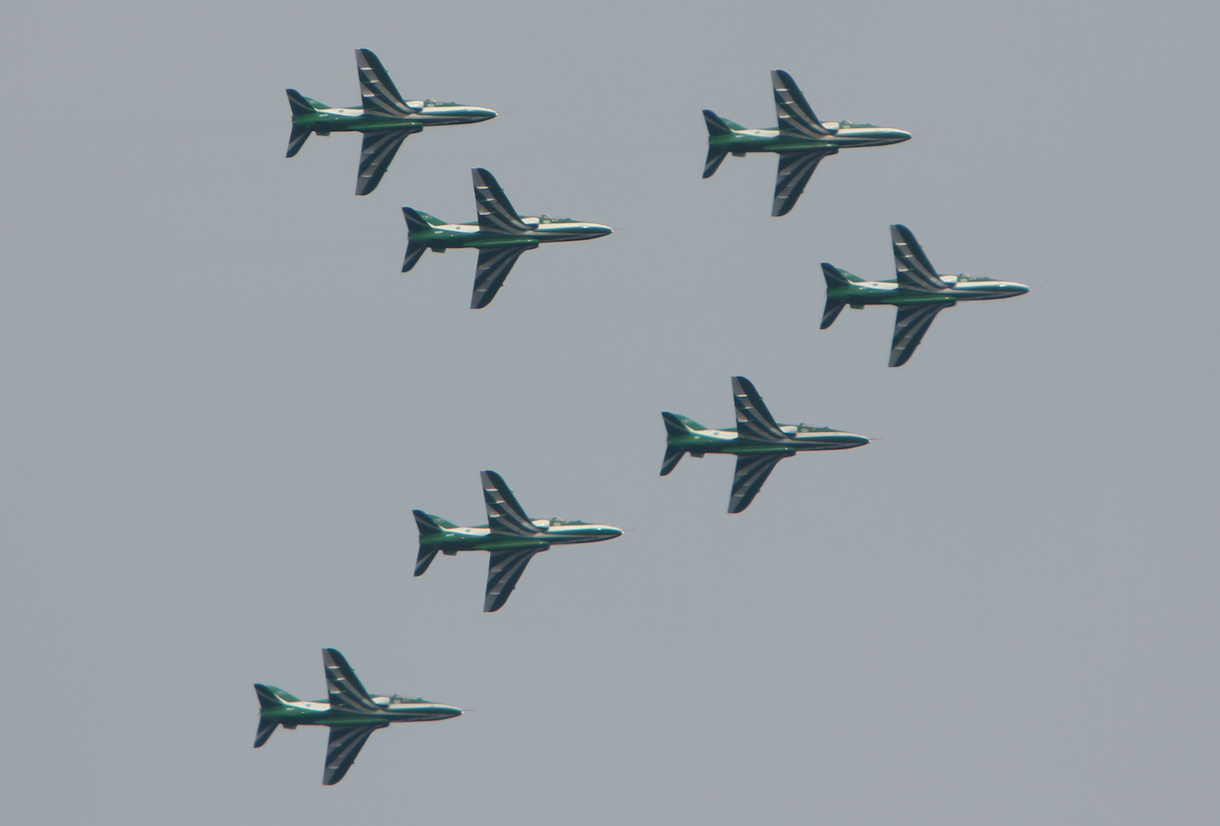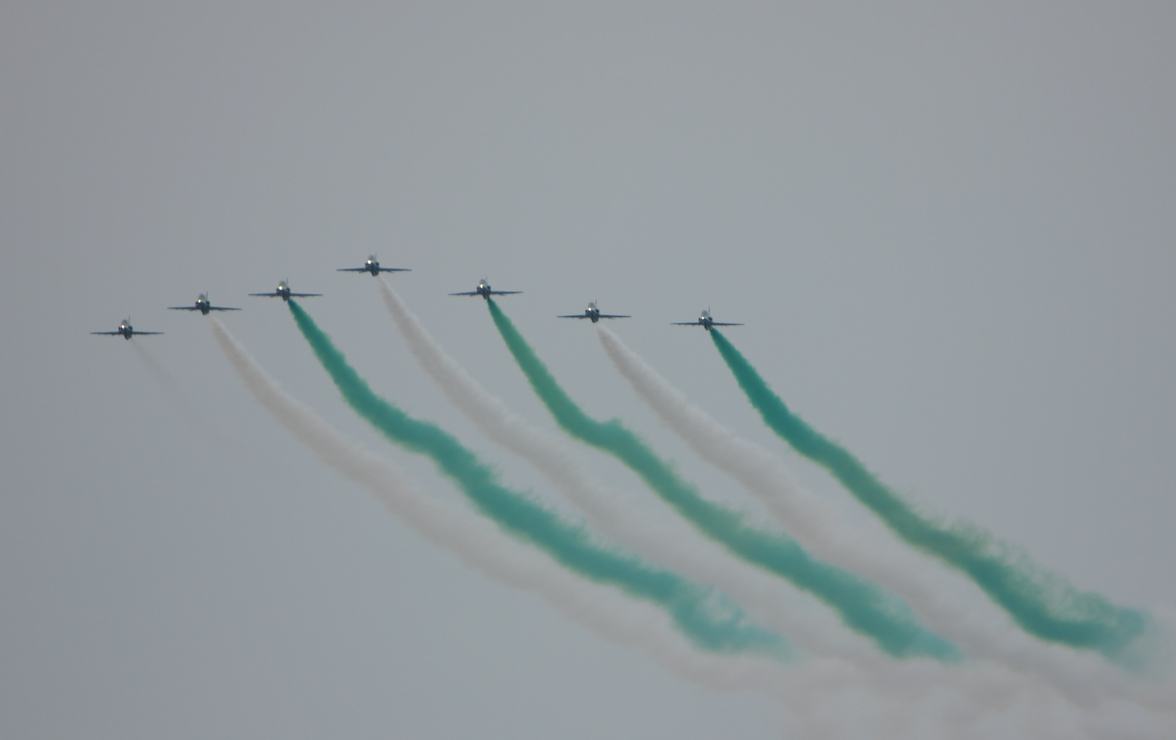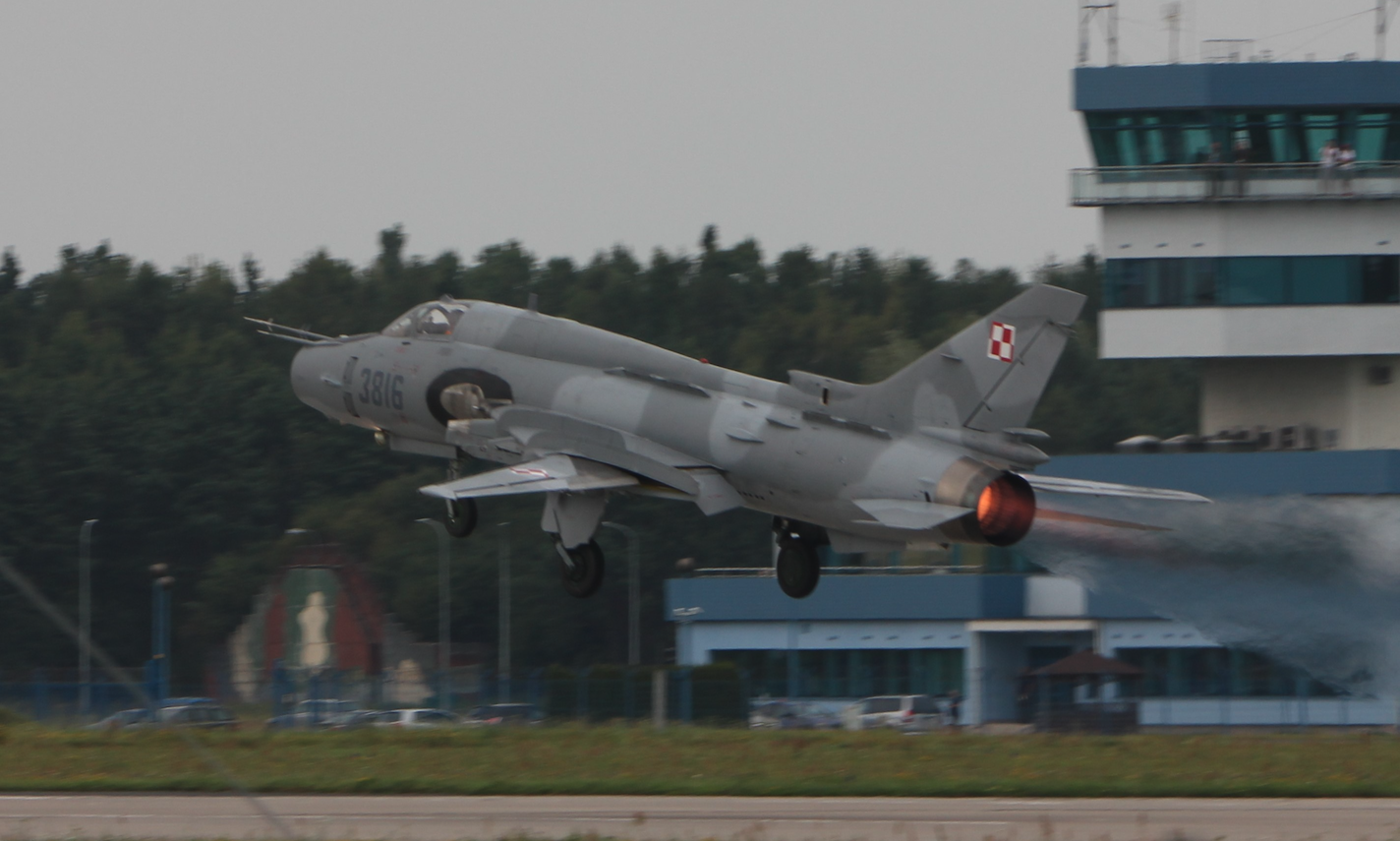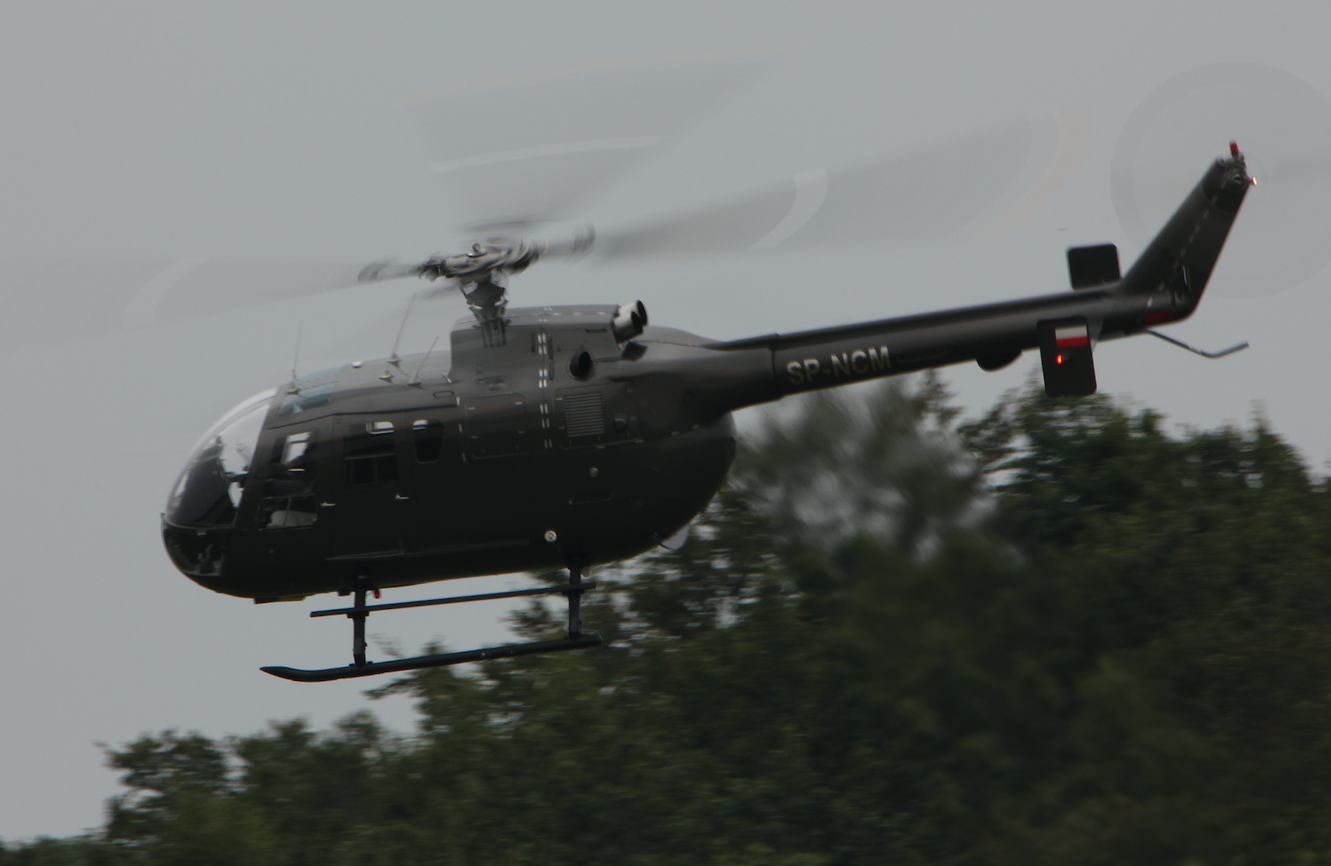 Written by Karol Placha Hetman
All photos by Waldemar Kiebzak