Wrocław 2011-05-05
Former Gądów Mały airport in Wrocław.

1910 – 1985.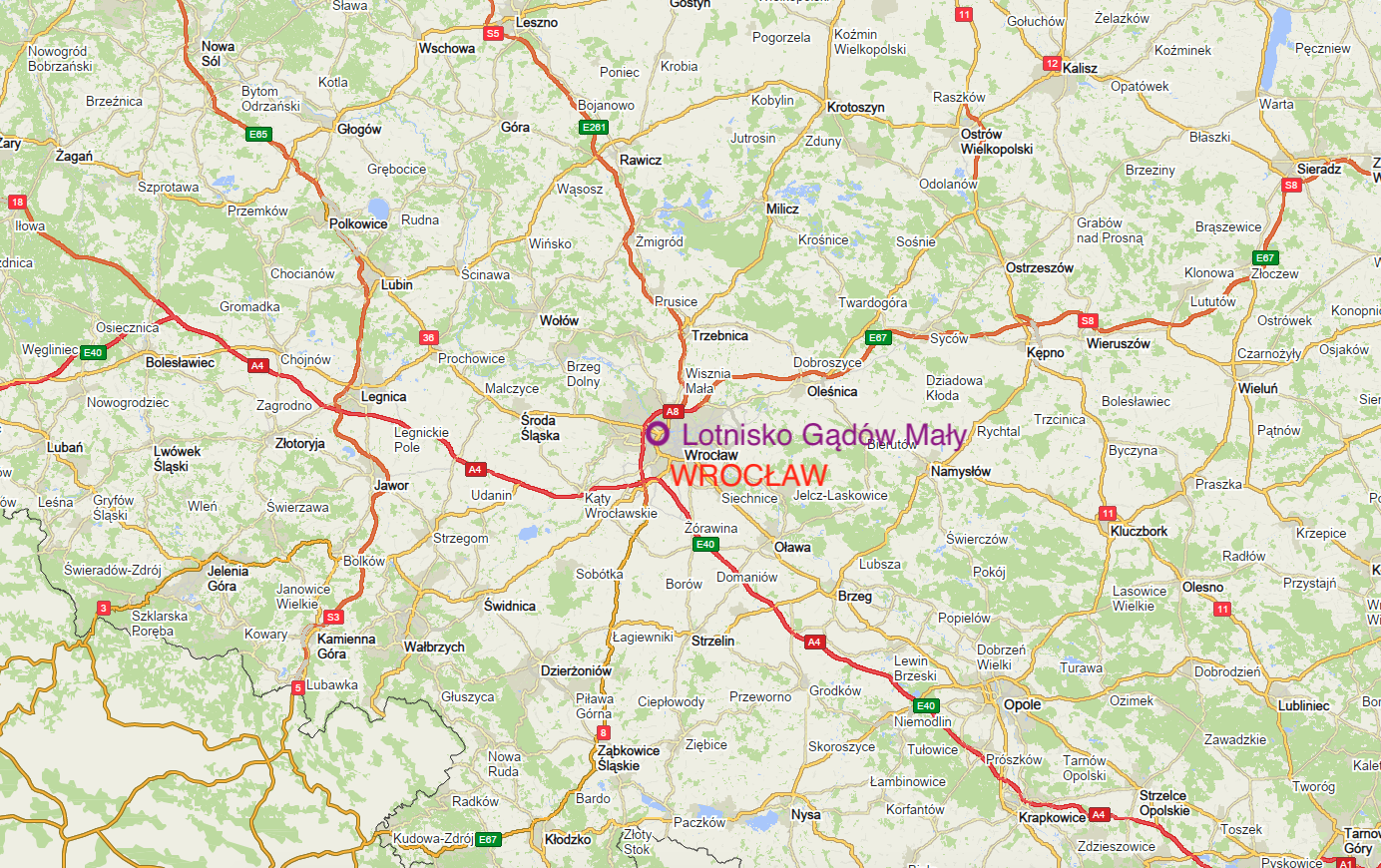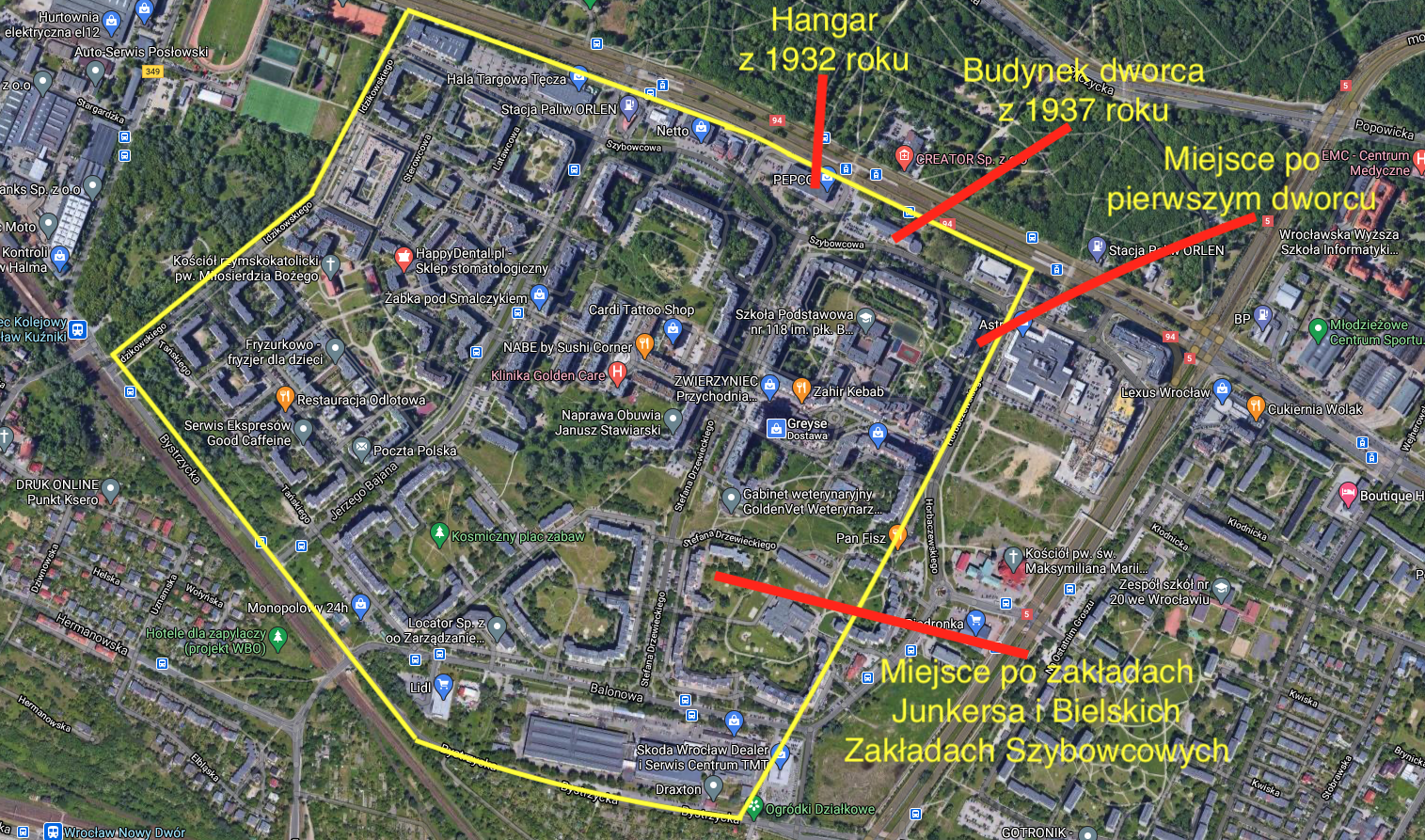 The Gądów Mały airport was one of the airports in Wrocław. The German name of Flughafen Klein-Gandau Airport played an important role, both in German hands and after the Second World War, when, thanks to the great of this world, it was in Polish hands. Currently (2011), the airport no longer exists, but the memory of it is still alive. The more so because many Polish pilots at this airport learned to fly.
The history of the Gądów Mały airport began in the 19th century. On September 4, 1865, a balloon flight for several people took place in Wrocław, organized by the Berg brothers. As reported by "Dziennik Poznański" - "The balloon rose to a height of 6,000 feet and returned happily to the ground under the village of Małe Gądowy".
In 1872, the area was bought by the army and after it was leveled, it was used as an exercise and roll-call square. There were parades there. In 1906, there was a parade with Winston Churchill as a guest.
It is not known when this assembly square became an airport. Probably at the beginning there was a unit of observation balloons here. It was one of the first airports in Germany and the only one in Wrocław, until the construction of the Srachowice Airport began in 1936, located even further west from the center of Wrocław. The Gądów Mały airport had a good location. It was located on the main exit road from Wrocław to the west. 7 km from the city center. A tram line provided the connection with the city center.
In 1910, a foldable, portable hangar for the landing of airships was built at the Airport. The Parseval PL-5 airship was stationed there. The airship burned down in Hann Münden during the release of hydrogen on June 16, 1911. His place was taken by the Parseval PL-9 airship, which in 1913 was sold to Turkey.
The first permanent infrastructure were three firehouse hangars, built in 1914. After the Great World War, from 1920, as a result of the provisions of the Versailles Treaty, Germany was theoretically deprived of military aviation. The Gądów Mały airport remained only civil. But it must be remembered that as a result of the constant Soviet-German friendship, the latter were trained at Soviet airports and training grounds. A branch of the Junkers factory has been operating at the airport since 1922.
Presumably, on January 31, 1926, at the eastern end of the landing field, near the street leading from the center of Wrocław, the first wooden airport station was commissioned.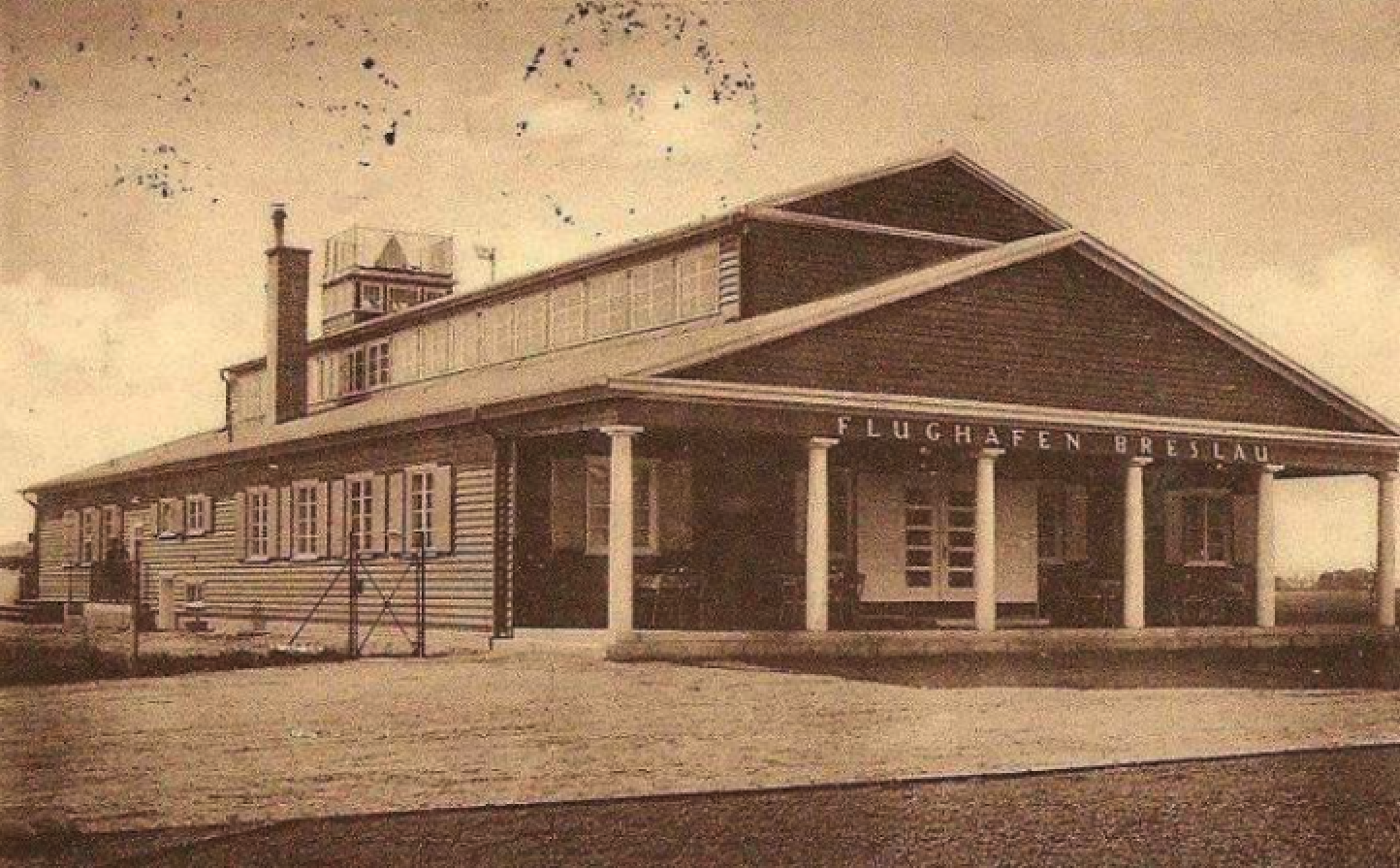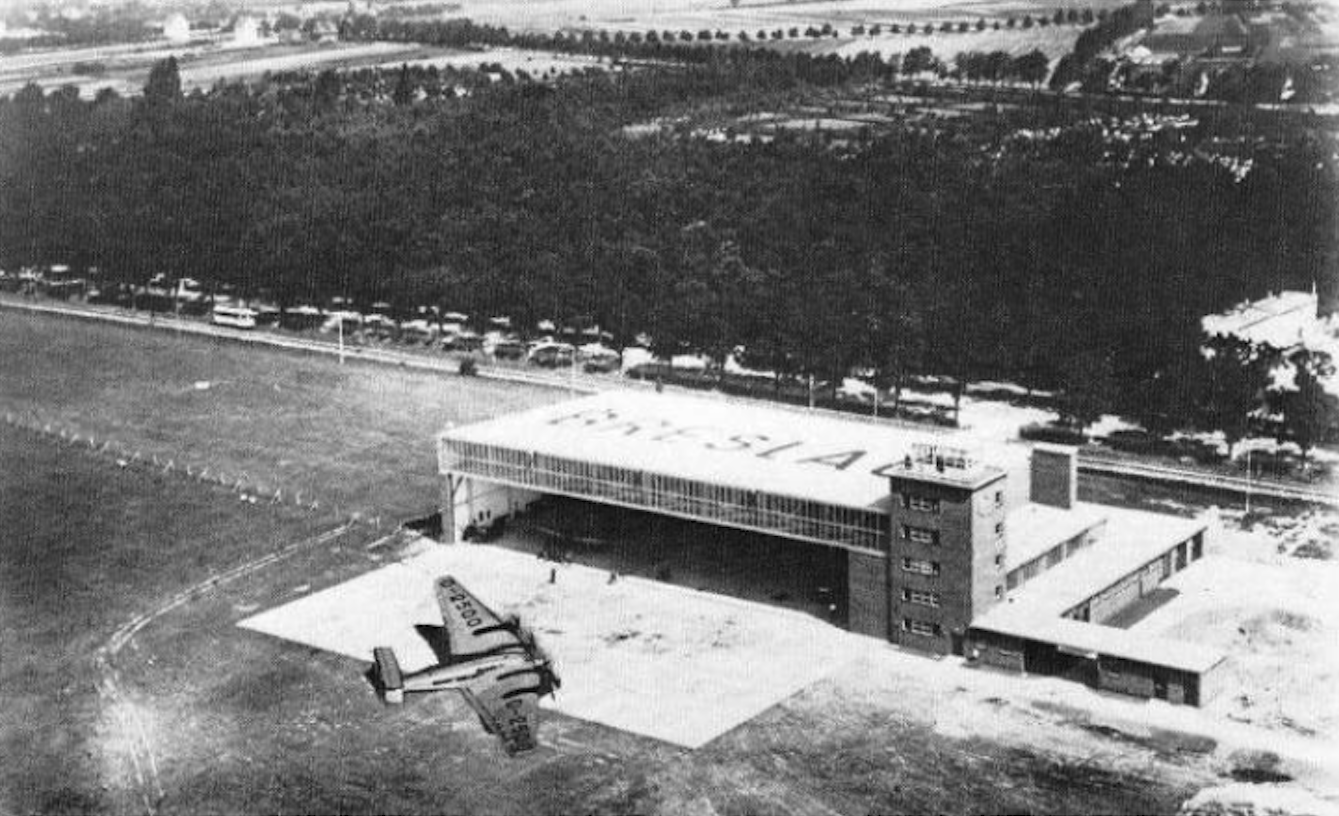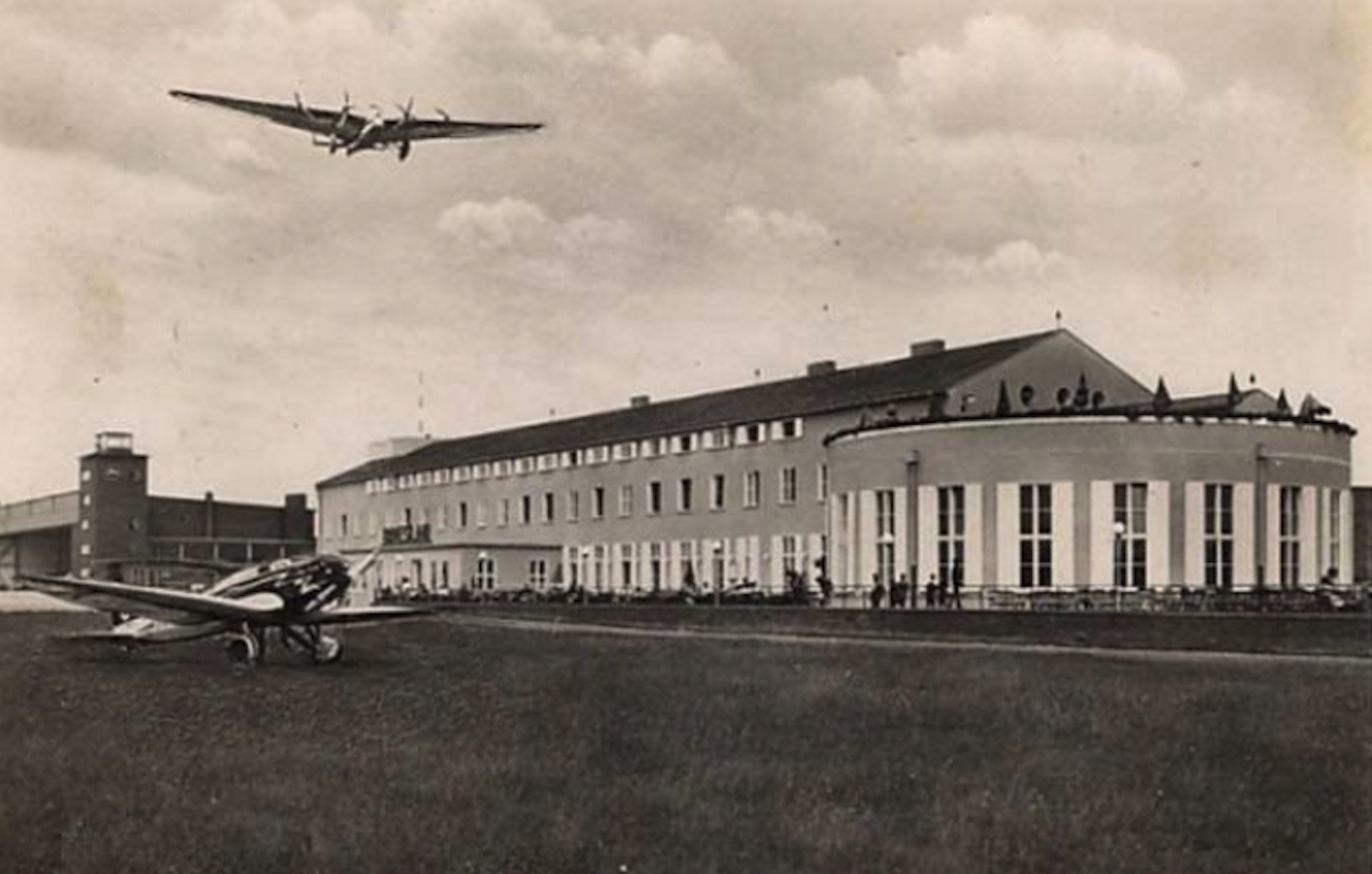 Written by Karol Placha Hetman