Piotrków Trybunalski 2017-07-03
International aviation exhibition FLY FEST 2017.
On 1-2 July 2017, the 5th edition of FLY FEST shows took place in Piotrków Trybunalski at the Piotrkowski Aero Club airport. Przemysłowa 48.
PZL Mielec M-18 Dromader SP-ZWG.
The PZL Mielec M-18 Dromader is an excellent agricultural and firefighting aircraft. The preliminary design of the PZL Mielec M-18 Dromader aircraft was completed in January 1975. The construction documentation was prepared in July 1975. Serial production started in 1978. In Poland, planes are currently used to fight forest fires. PZL Mielec M-18 Dromader SP-ZWG is based mainly in Piotrków Trybunalski. During the picnic, the pilot demonstrated the drop of a water bomb from an airplane.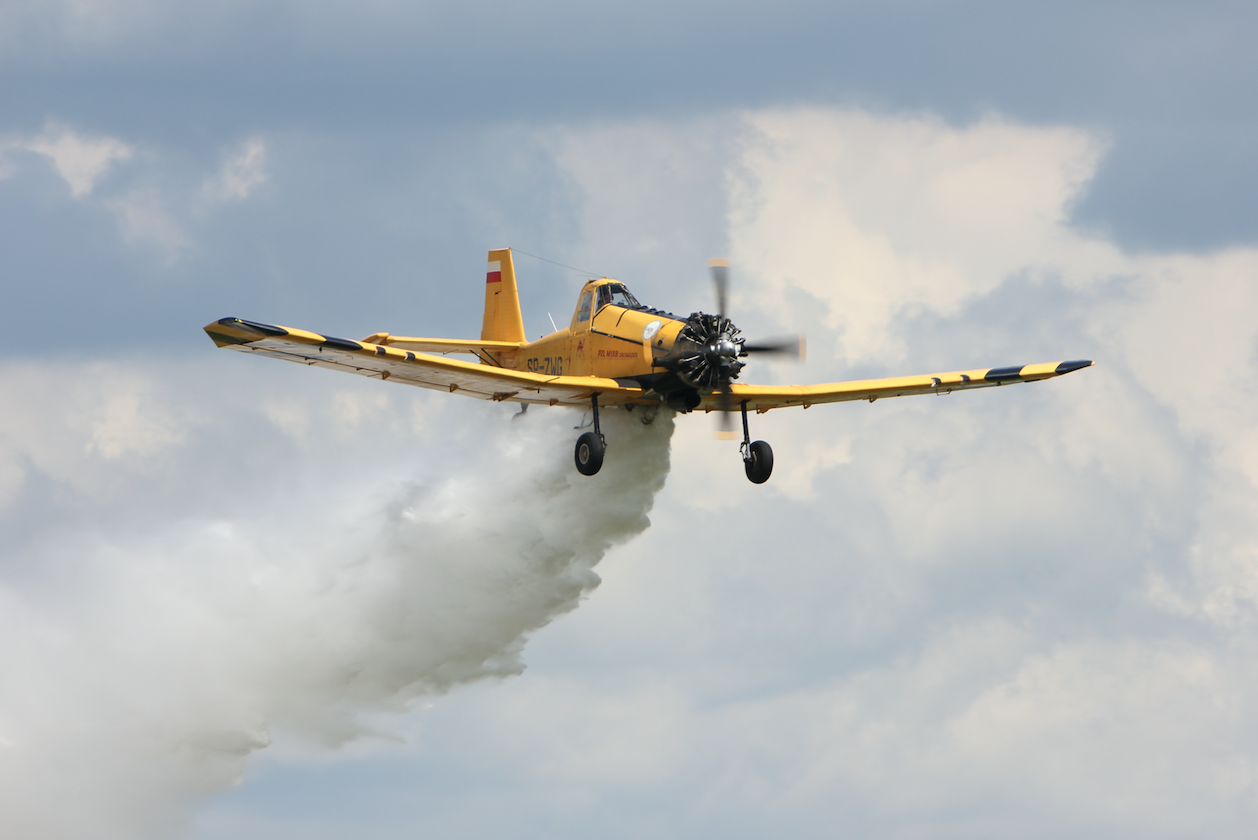 Written by Karol Placha Hetman