Kraków 2011-01-01

315 Section 2006-11-08

Lockheed Martin F-16 C, D Block 52 + Jastrząb

Poland

Operation F-16 Jastrząb.
Fourth year of operation, from 01/01/2010 to 31/12/2010.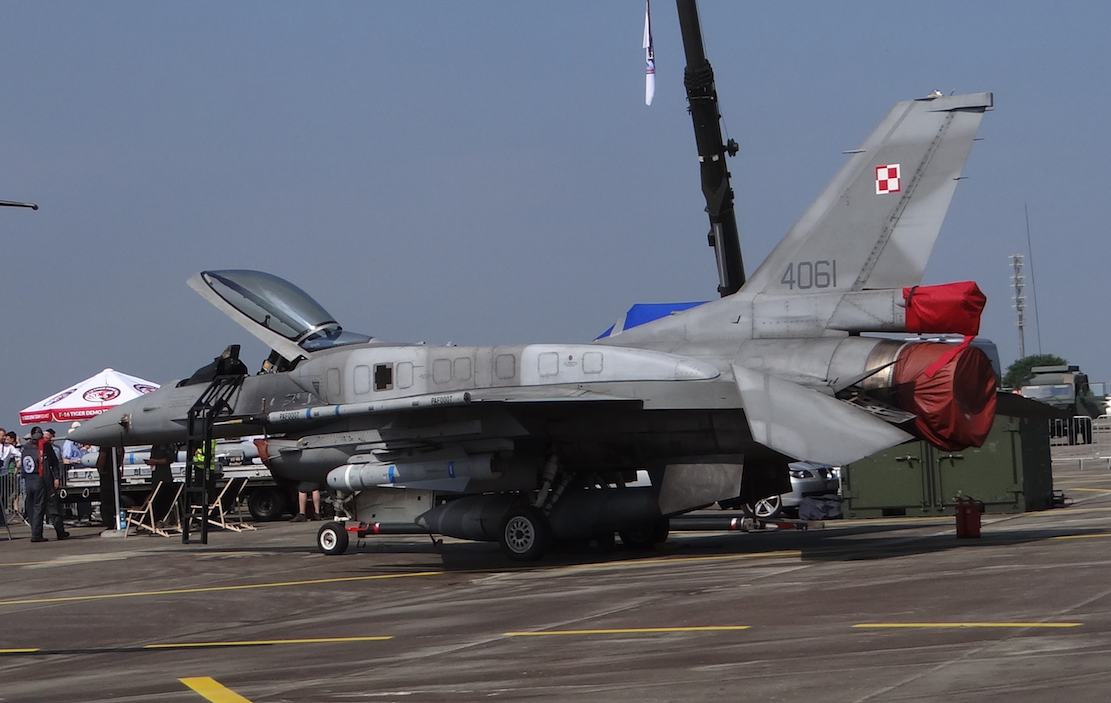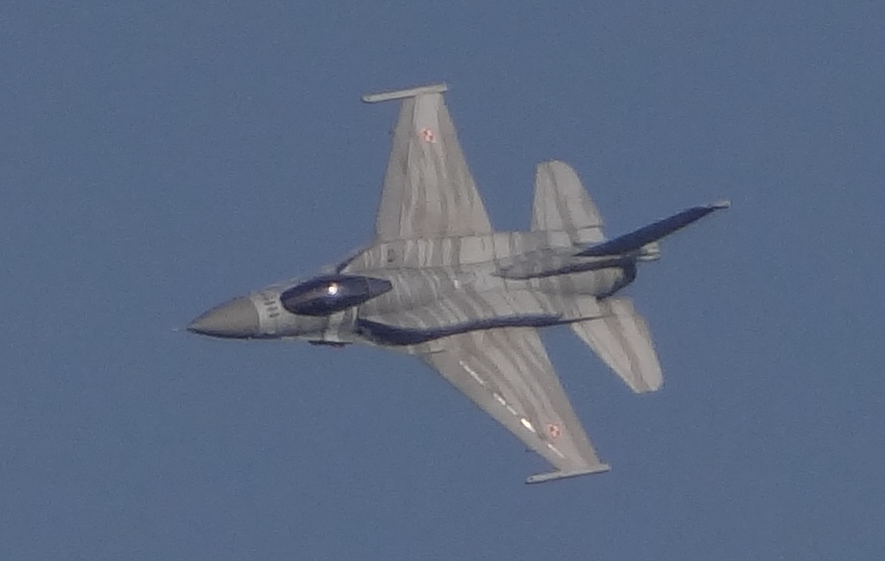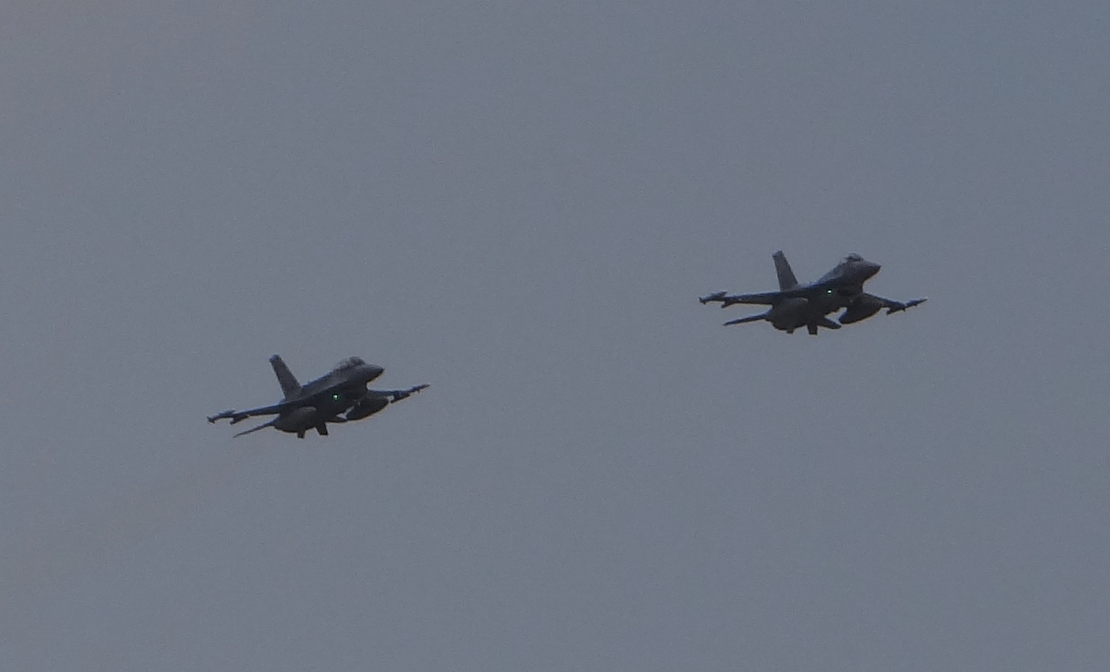 Exercises Squadron Exchange. May 5-12, 2010.
As part of the Squadron Exchange, on 5-12.05.2010, there was a bilateral training at the Airport of Graces. 32 BLotT Graces and 52 US Air Force Combat Wings based in Spangdahlem (Germany) took part in the exercise. Three F-16 aircraft arrived from Germany, which exactly belonged to the 22 Tactical Squadron. This squadron is one of the most experienced American aviation squadrons. All pilots have completed at least one combat mission in Iraq or Afghanistan, and the raid on the pilot is in the range of 250-300 hours per year.
From the Polish side, 4 F-16 Jastrząb took part. There were 4 missions every day. BFM (Basic Fighter Manouver) type of combat was fought consisting of training defensive and offensive maneuvers in the fight against a single opponent (1 v 1)) and ACM (Air Combat Manouver) - consisting of ripping a pair of planes together in the fight with an opponent (joint defense and attack on the opponent - 2 v 1) and implement the program provided - intercept of air targets (Tactical Interception). It is worth adding that these were the first such type of bilateral (Polish - American) exercises in the territory of the Republic of Poland.
It is worth looking at how these two-sided exercises came about; On April 27, 2009, the newly arrived US Air Attaché met the Polish Air Force Commander General Andrzej Błasik for the first time. When the US Air Attaché was sitting opposite the General in his office, during this first meeting it was obvious to her that he was a non-intolerant commander, with high expectations, not only for her pilots but also for the new Attaché. That day, he set a clear and unambiguous challenge for her - Strengthening cooperation between the Polish and US Air Forces. During that meeting, he specifically mentioned the desire to see stronger ties between the Polish units of the F-16 Jastrząb and their sister squadron of the 52nd Combat Wing with Spangdahl in Germany.
In a letter from the beginning of March 2010 addressed to the Commander of the Air Force, the Commander of the 52nd Combat Wing noticed that his pilots were "constantly impressed by the ability and enthusiasm of the Polish Air Force." He ended the letter with the statement "we are happy to develop and expand thriving cooperation between our Air Force." In response, of 23.03.2010, General Błasik emphasized that "he supports this initiative as much as possible and believes that this undertaking will be a fruitful experience for both parties and will become an important step to further lasting cooperation."
Equally a year after the conversation with Ms Attache, cooperation became a reality that General Andrzej Błasik did not live to see because he died while being a passenger of Tu-154 M nb 101 on 10.04.2010. Honor his memory!
1000 hours of raid on F-16 Jastrząb. 1 July 2010. Col. Cezary Wiśniewski.
On Thursday, 01.07.2010, commander of 31 BLotT Krzesiny, Col. pil. Cezary Wiśniewski as the first pilot in Poland exceeded 1000 hours in the air on a multi-task aircraft F-16 Jastrząb. During the jubilee flight on the tarmac at Colonel Cezary Wiśniewski was waiting for the base pilots, who shortly after landing congratulated the commanders and handed the commemorative patch. The colonel on F-16 aircraft has been flying since 2005. He was in the first group of pilots trained in the USA. He made his first flight on the F-16 B on November 18, 2005, at the 162nd National Tactical Wing of the United States Air Force in Tucson, Arizona. He finished training in the USA in January 2007, obtaining instructor qualifications. In November 2007, as the first Polish pilot, he participated in the transportation of the F-16 D aircraft across the Atlantic Ocean from the USA to Poland. In his duties as commander of the Air Action Group, he led the Polish F-16 Jastrząb to the first international training with their participation in Skrydsrtup in Denmark in 2008. In January 2009, he practically certified the Polish Air Force under the TLP - Tactical Leadership Program, confirming the readiness of Polish pilots to participate in this type of advanced training organized by NATO. In 2010, as one of two Polish instructors, he began training the first candidates for F-16 pilots in Poland as part of the Polish F-16 Basic Course.
The fourth year of operation of the F-16. 9/11/2010
The fourth year has passed since the F-16 multipurpose aircraft stationed in the Polish Air Force 2 stationed at two SLT 2 tactical air bases.
On November 9, 2006 - the first units landed at Krzesiny Airport. Currently (2010), the equipment of 31 Tactical Air Base in Poznań - Krzesiny includes thirty-two F-16 multi-role aircraft in the Block 52+ version (deployed in two squadrons - 3 and 6). Sixteen at the 32nd Tactical Air Base (10th Tactical Squadron) in Lask.
It is difficult to say whether four years of operation is a lot or a little? This time, however, allows you to make a summary, and its effect is conducive to the reflection that the choice of the F-16 in the Block 52+ version and the implementation of the multiannual F-16 multi-role aircraft implementation program are heading in the right direction.
"We've done a lot," says the commander of the 2nd Tactical Air Wing - Brig. pil. Włodzimierz Usarek. "Starting from the renovation, modernization and construction of the entire airport infrastructure for the reception of aircraft, to the training process in the USA and now also in Poland, ending with the participation of our pilots in international exercises."
"But that's not all," he continues. "The introduction of a new type of aircraft introduced a new quality to the Air Force." 
"The mentality of people working on supported equipment has changed, which, moreover, required a completely new approach to training on a new type of aircraft. A computerized and highly complex multi-role F-16 aircraft. Staff training abroad and then at home. The need to learn English. The introduction and application of the fundamental principle of FOD (Foreign Object Damage) for the functioning of bases, "enumerates the commander. "All this forced a change in mentality and way of thinking. Not only by introducing orders and restrictions to prevent potential violations of security rules but also by anticipating the consequences and building a sense of responsibility. For myself and for a friend - to ensure the highest level of security. "
Another challenge and progress since the adoption of the F-16 to equip the Polish Armed Forces is the participation of both tactical aviation bases in international exercises. A rich program of participation in exercises in which from the end of 2008 we take part with great success include "SQUADRON EXCHANGE" - Denmark / 2008 ; triple participation in the "TACTICAL LEADERSHIP PROGRAM" TLP - Belgium / January, March, May 2009. ; international practice "LOYAL ARROW" - Sweden / June 2009 ; "SQUADRON EXCHANGE" - Greece / June 2009. ; "BOLD AVENGER" - Denmark / September 2009 ; "SQUADRON EXCHANGE" - Spain / December 2009.
2010 is the participation of 31 BLotT. in the exchange of squadrons with the participation of MiG-29 in Polish conditions "Squadron Exchange 2010" (Malbork 2010); "BRILLIANT ARDENT 2010" exercise (Germany / April 2010); "FRISIAN FLAG" (Netherlands / April 2010); exchange of squadrons "SQUADRON EXCHANGE" at the home airport in Lask, with representatives of the American 52nd Combat Wing with Spanghdal. (May 2010), international exercise 'ELITE 2010' (Germany / June 2010), Belgian-Polish 'SQUADRON EXCHANGE' in Krzesiny in June 2010, international flight training TLP at ALBACETE (Spain / September - October 2010) or current participation in the next "SQUADRON EXCHANGE" in Zaragoza (Spain / November 2010).
As experience shows, F-16 pilots are gaining the best skills in competition with Western partners, even though until recently we were separated from them by at least a mental generational barrier. Common, foreign exercises are primarily exchange of experience in international conditions, where English is the official language. Where Polish pilots, leading large "COMAO" groups, engaging different types of aircraft of various purposes, often perform best, becoming group leaders. "Repeatedly praised by the commanding staff, being in a small group of countries having the most modern version of the F-16 aircraft tested in combat conditions with a raised visor, we can show up at the next exercises," adds Brig. pil. Włodzimierz Usarek.
Another challenge we met during these years was the launch of the "BASIC COURSE" F-16 pilot training process in Polish conditions. Started in December 2009. the annual "Basic" course, training subsequent F-16 pilots at the 31st Tactical Air Base in Poznań - Krzesiny, initiated the basic training process on this type of ship for another group of students, which will begin training in December this year.
Positive transition of duty roster certification under "NATINADS" and, as a consequence, commencement of duty roster duty duty (QRA - Quick Reaction Alert) at the beginning of January 2010. by the 32nd Tactical Air Base in Łask or the positive final of the initial estimation of STARTASSESS under the NATO Tactical Assessment Program (TACEVAL Program) as preparations declared by Poland (Deployable Forces) - Forces capable of Fitting outside the country is another successful STEP with F-16 in future for the modern air force.
At the moment (data from 10.11.2010) in four years, the total flight time on the F-16 is over 18 thousand. 400 hours. On average, pilots perform an average of 180-200 hours on an F-16 aircraft. The average annual flight time of one aircraft is around 350 hours (there are also machines with a flight time of 500h.) The efficiency of our F-16 is around 65 - 70%, which is a very good indicator compared to Western partners. We currently have 48 pilots trained on F-16 (and additionally: 4 trained under the Basic Course).
Summary. 2010 year.
The total air raid of the Air Force in 2010 was over 39,000 hours. It was more than 2,000 hours larger than in 2008, and more than 1,700 hours than in 2009. The average flight time for each pilot in 2010 was; for F-16 pilots prepared for operations as Deployable Forces about 160 hours, for other F-16 pilots about 100 hours, for MiG-29 pilots about 80 hours, for CASA C-295 pilots about 240 hours, for Su-22 pilots about 70 hours, for pilots trained on other types of ships, about 100 hours, for pilots in continuous training 40 hours.
Written by Karol Placha Hetman
---
Construction
In 1997, despite the launch of F-16 Block 50/52 aircraft, Lockheed Martin continued to modernize its aircraft. One of the goals was to expand the capabilities of the aircraft in a strategic attack. This was implemented as part of the F-16 ES (enhaanced strategic) sub-program. To this end, it was decided to equip the aircraft with two conformal fuel tanks, embedded in the aerodynamic shape of the aircraft and used to increase the radius of action.
Precise navigation is provided by the Honeywell H-423 laser inertia system coupled with GPS and the digital terrain reference subsystem TRN (terrain reference navigation), which also allows flight according to the topography and destination indication.
The modernized AN / APG-68 (V) 9 radiolocation station accurately maps the area and is able to track small-sized solid and mobile objects.
The supplement is a thermolocation observation and sighting container with laser distance measurement and laser target illumination.
The new integrated avionics are coupled with MIL STD 1553 B, MIL STD 1760 fiber optic data buses with a central computer. The remote control has a wide-angle translucent indicator and two color displays. Cooperation in the group is ensured by the Data Link 16 modem, integrated in the armed forces scale of the JTIDS tactical information distribution system.
Survival in combat is ensured by the integrated self-defense system, which flight tests were carried out from November 1994 to January 1995.
Armament F-16 C/D Block 50/52.
The range of weapons transferred has been expanded. Armament for attack on ground targets of F-16 C / D Block 50/52 aircraft: Laser-guided bombs GBU-10 / -12 / -24 Paweway III. Bombs with INS / GPS GBU-31 / -32 JDAM steering system. Bomb cartridges with INS CBU-103 / -104 / -105 WCMD control system. GBU-15 TV-radio bombs. AGM-65 G thermal imaging missiles. AGM-88 C HARM anti-radiation missiles. Floating containers INS / GPS AGM-154 JSOW. Tactical maneuvering missiles AGM-158 JASSM. To combat marine facilities AGM-84 Harpoon.
Aircraft combat F-16 C/D Block 50/52.
The program for expanding hunting opportunities was implemented. The new radar station for the first time makes it possible to fight several targets flying in a tight group. The radiolocation station cooperates with a thermolocation navigation and sight system (internal FLIR targeting system) with a large detection range. Two system sensors (upper and lower) were built in the front of the aircraft. In a situation of direct maneuvering combat, the helmet's aim finds its advantages. He cooperates with the CCP AIM-9 X Super Sidewinder.
Aircraft offer and production F-16 C/D Block 50/52.
In 1995, the F-16 I version was an offer for Israel, which used a lot of F-15 and F-16 planes. The F-16 I had extensive assault capabilities. However, due to too distant dates, Israel remained on offer F-15 I aircraft, which were delivered in 1998-1999. Israel returned to the offer to buy F-16 I aircraft in 2003, buying 50 aircraft.
Norway was the other interested party. F-16 Block 50 N, with extensive hunting capabilities, was proposed to Norway as an alternative to Eurofighter. The contract is expected to be signed in 1999 and deliveries from 2003. However, for financial reasons, the contract was not implemented.
In the second half of the 90 years, Lockheed Martin recorded several export failures. That's why she verified her offer. The goal was to lower the machine's starting price. The IFTS termolkulation system was abandoned. WRe stations were moved to a suspended storage tank. Commercial avionics and equipment available in civil aviation have been used more extensively in avionics. On request, a braking parachute can be installed. The aircraft equipped in this way was designated F-16 C / D Block 50 + and intensive promotion began.
Aircraft offer and production F-16 C/D Block 50 +. 1998 year.
It did not take long for the fruits of this decision. Greece, in April 1999, signed a contract for the supply of 50 machines. 36 single and 14 two-seater. Deliveries lasted from 2002 to 2004. At the same time, they were interested in modernizing the previously purchased F-16 machines (C / D Block 40 bought 1997-1998, 40 pieces and C / D Block 30 bought 1987-1988) to the F-16 C / D Block 50 + standard. Of course, Greece has abandoned Eurofighter. In 2001, another 10 F-16 Block 50 + machines were ordered.
In January 2002, Chile announced the purchase of 10 (6/4) F-16 C / D Block 50 + aircraft. Delivery period 2005-2006. The next country was Oman, which in May 2002 signed a contract for the supply of 12 F-16 C / D Block 50 + aircraft. Delivery period 2005-2006. Another country that bought F-16 C / D Block 52 + aircraft.
The difference between versions 50 and 52 lies in the installation of another engine: 50 - F-110-GE-229 with 1 x 75.70 kN thrust, with afterburning 1 x 129.40 kN. 52 - F-100-PW-229 with 1 x 79.10 kN thrust, afterburning 1 x 128.90 kN.
Written by Karol Placha Hetman
---
---
Kraków 2011-01-01

315 Section 2006-11-08

Lockheed Martin F-16 C, D Block 52 + Jastrząb

Poland
Tally
The list of F-16 Jastrząb aircraft in Poland is included in the section - "F-16 Jastrząb. 2006. Tally".
Written by Karol Placha Hetman
---