Kraków 2010-01-01

315 Section 2006-11-08

Lockheed Martin F-16 C, D Block 52 + Jastrząb

Poland
Operation F-16 Jastrząb
The third year of operation, from 01/01/2009 to 31/12/2009.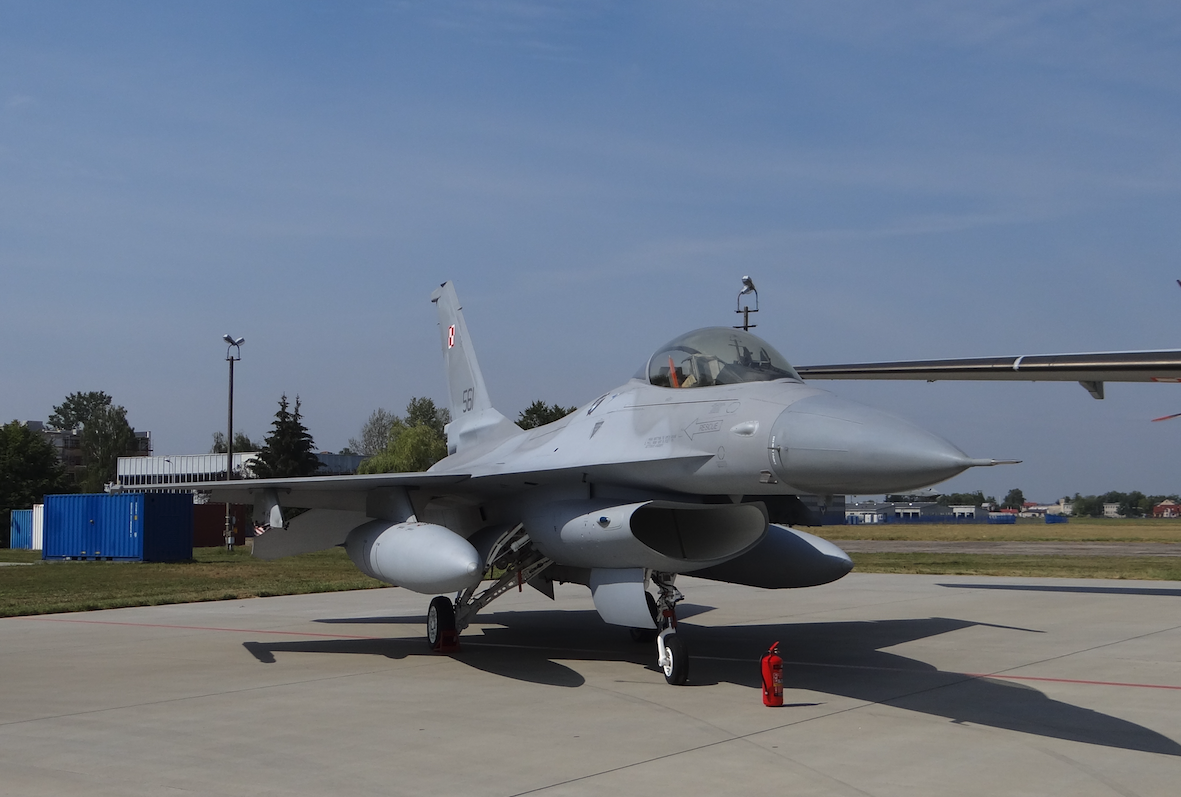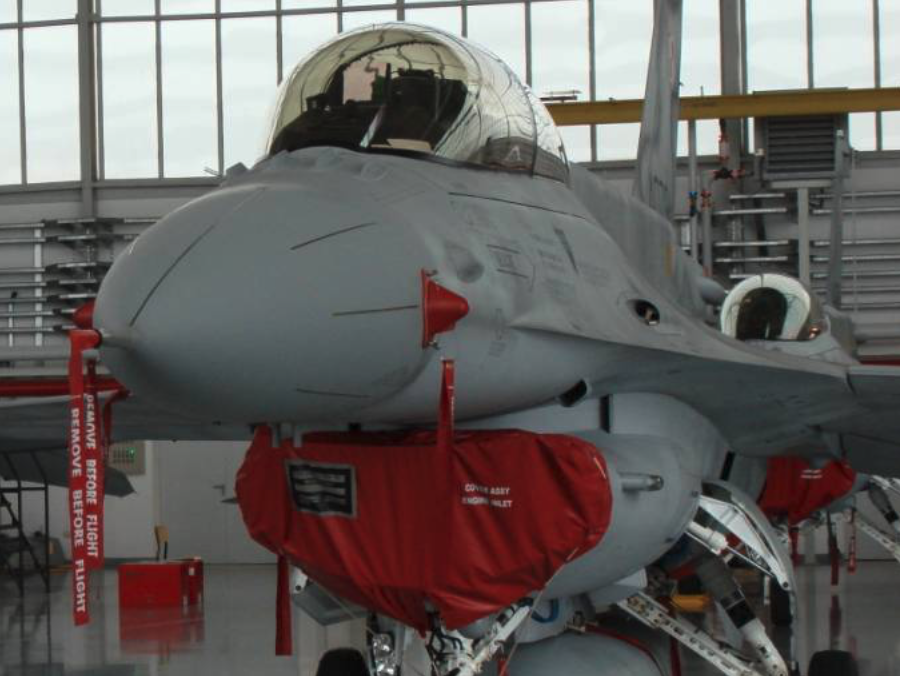 2009 year.
Polish Jastrzębie in 2009 took part in 8 tactical exercises, including 6 outside Poland, in Denmark, Sweden, Greece and Spain. They completed about 300 missions in them. To this should be added field training exercises and normal training in bases.
From the available information, only one incident occurred that did not cause any repercussions. According to the plan, PSP are seeking to cast 72 F-16 pilots. At the end of 2009, there were not so many. There were 35 F-16 pilots with Basic Mission Capable status and the ability to make full use of the F-16 for its intended purpose. There were 6 F-16 instructors with different qualifications. By April 2010, there will be two more. The simulator was intensively used in the training process. The one in 31 BLotT, started working in March 2007, the one in 32 BLotT in November 2008. In 2009, on average, pilots spent 180 hours in the air, and some exceeded over 200 hours. In 2009, 10 ELTs were ready to perform combat duty at NATINADS.
Written by Karol Placha Hetman
---
Kraków 2010-01-01

315 Section 2006-11-08

Lockheed Martin F-16 C, D Block 52 + Jastrząb

Poland
Construction F-16 C/D Block 50/52/+
In December 1992, General Dynamics Tactical Military Aircraft Division was bought out by the giant Lockheed concern, which in 1993 merged with Martin Marietta to form Lockheed Martin.
Lockheed Martin F-16 C/D Block 50/52. 1991 year.
At the end of the 80s of the twentieth century, Block 40/42 aircraft underwent several further modernizations, which further increased combat capabilities. The main change was the modernization of WRe devices - radiation warning device as well as flare and dipole ejectors. The first one was mentioned on the AN / ALR-56M - a slightly simplified version of the device used on the F-15 aircraft, and also used from the beginning on F-16 Block 50/52 aircraft. The AN / ALR-56M device works in a much wider frequency range than the devices used so far, including also includes the "K" range (20 to 40 GHz), and the exchangeable data library contains information about the latest Russian, well-known OPL sets. AN / ALE-40 flare tubes have been replaced by AN / ALE-47.
Containers with towed decoys AN / ALE-50 Advanced Airborne Expendable Decoy (AAED) are also mounted on the central, sub-wing armament hooks. The first such traps began to appear on F-16 aircraft in September 1996. The trap is towed behind the aircraft on a fiber optic cable. The lure was equipped with an infrared radiation source and a special angle reflector of radiolocation radiation. The F-16 takes four traps, two in both load beams.
The culmination of the next stage of work became the F-16 C / D Block 50/52 aircraft. The aircraft has become a specialist in breaking ground air defense mainly using the Code of Civil Procedure. p-z AGM-88 HARM class. The first aircraft of this type took off on October 22, 1991, and already in December 1991, the first machines were delivered to the army.
Upgrade of F-16 C / D Block 40/42 aircraft to Block 50/52 version.
In 1995, in the USAF, 38 F-16 C / D Block 40 aircraft, from the 31st Fighter Wing from Aviano, underwent modification under the Sure Strike program. The aircraft cabin equipment was adapted to use NVG night vision goggles and IDM Improved Data Modem modems were mounted on them. IDM are used to exchange information in the Link 16 (JTIDS) system. They enable mutual data transfer between airplanes and between airplanes and ground units, for example advanced FAC stations. AH-64 D Apache helicopters have also received the same terminals, which enables mutual exchange of information and cooperation of aircraft with helicopters.
In 1997, another modernization program, called Gold Strike, was launched, whose goal was to provide IDM with the option of transmitting colored video images, e.g. maps with a tactical situation, introduced at ground control stations. The Gold Strike program covered virtually the entire fleet of Block 40/42 aircraft, which received equipment as part of the Sure Strike and Gold Strike programs. The modernization was completed by 2003.
In the used F-16 USF aircraft, a modernized AN / APG-68 (V) 5 radar station with a stronger processor was installed.
The airframe has a lifetime of 8,000 hours, which, with an annual flight time of 200 hours, results in a 40-year lifetime.
New engines.
In parallel with the modification of avionics equipment, more powerful engines were installed; F-100-PW-229 with 1 x 79.10 kN thrust, with afterburning 1 x 128.90 kN or F-110-GE-229 with 1 x 75.70 kN thrust, with afterburning 1 x 129.40 kN. However, these engines, in the initial period, began to cause trouble in use, so in July 1991, the engine of the F-110 GE-100 version was returned, until the redevelopment of the fourth stage fan, which was the cause of the trouble.
Written by Karol Placha Hetman
---
---
Kraków 2010-01-01
315 Section 2006-11-08

Lockheed Martin F-16 C, D Advanced Block 52 + Jastrząb

Poland
  
Tally
The list of F-16 Jastrząb aircraft in Poland is included in the section - "F-16 Jastrząb. 2006. Tally".
Written by Karol Placha Hetman
---