Kraków 2022-05-19
EZT Pesa EN77 = 32WE Acatus II.
To learn more about the history of the EZT Pesa EN77 = 32WE Acatus II trains, you can refer to the chapter of the EZT Pesa Elf, Pesa Acatus II and Pesa Acatus Plus.
Pesa Acatus II type 32WE marked with the EN77 series is an Electric Multiple Unit, standard-gauge four-car, low-floor, produced by the Pesa Bydgoszcz plant in Poland.
The train has four carriages in the following configuration: a shunting-engine car, a rolling car, a rolling car, and a power-shunting car. the first and last wagons have driver's cabins and one pair of doors. Center wagons have two pairs of doors per side. Axle system: Bo'2'2'2'Bo ". There are 180 + 13 (fold-out) seats in the train. The train can accommodate up to 350 passengers with a capacity of 3 people per square meter. The maximum speed of the train is 160 km / h.
Koleje Małopolskie (Marshal's Office of the Małopolskie Voivodeship) bought five such EZT. They received the following markings: EN77-001 (32WE-001), EN77-002 (32WE-002), EN77-003 (32WE-003), EN77-004 (32WE-004), EN77-005 (32WE-005). All of them were delivered to the user between January and May 2011. Before handover, the trains were tested. The trains were painted yellow, white and red. Yellow foreheads. White sides with a red stripe. In 2017, the trains were painted yellow, gray and blue. In 2021, the trains underwent repairs to the P4 level at ZNTK Mińsk Mazowiecki. During the repair, the interior was modernized. The color of the upholstery has been changed on the seats. Trains can be found on all SKM routes.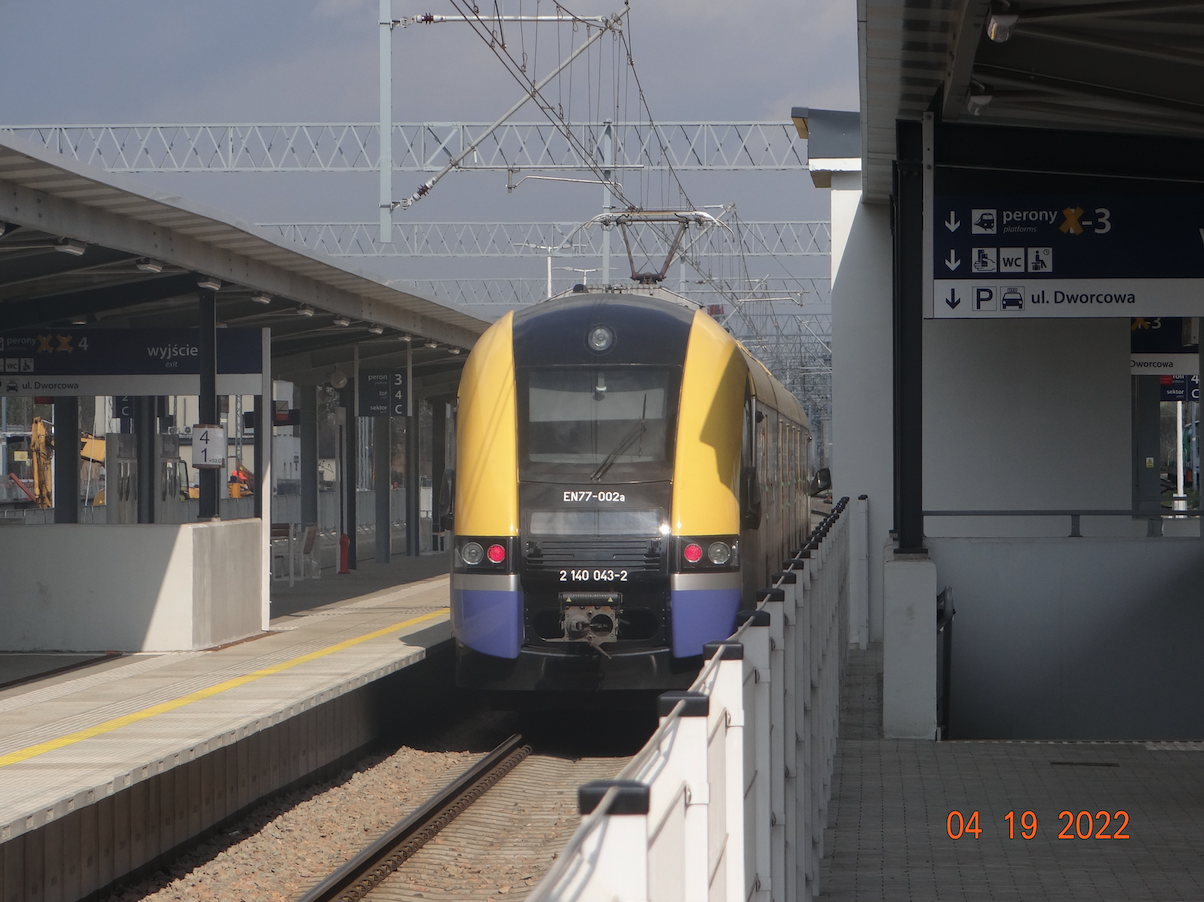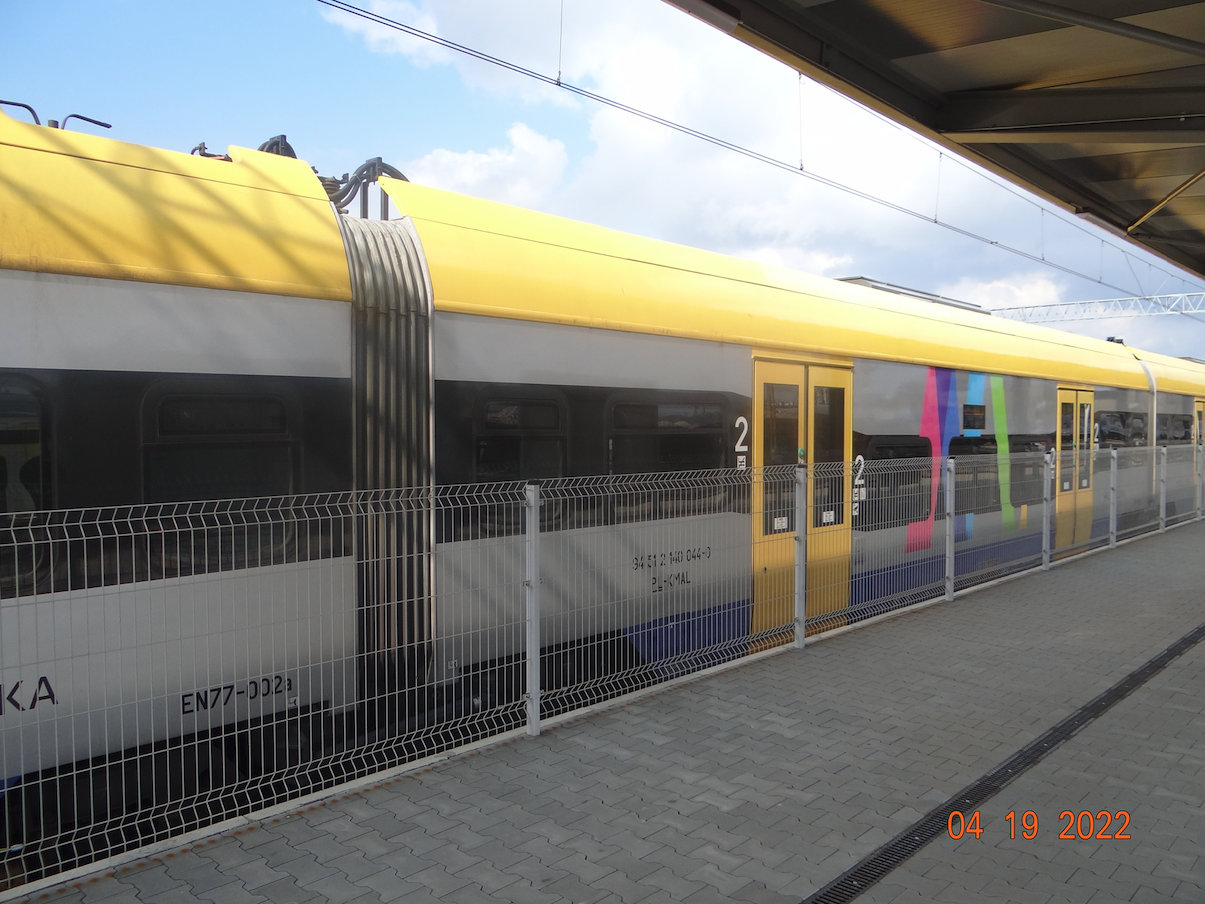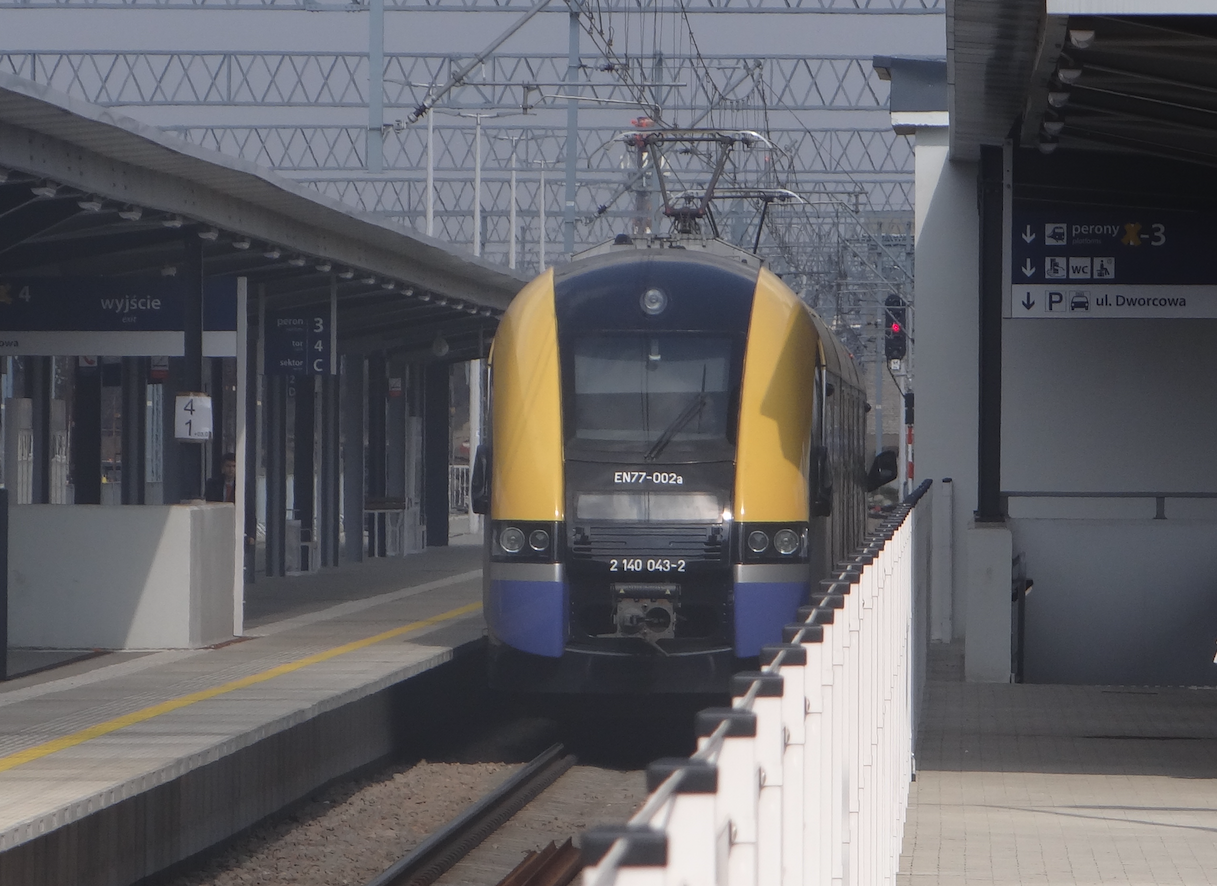 Written by Karol Placha Hetman