Kraków 2021-10-05
The trains Pesa Elf, Pesa Acatus II and Pesa Acatus Plus.
Pesa Elf trains are Polish electric multiple units adapted to regional traffic. The trains have been built since 2010 at the Polish Pesa factory in Bydgoszcz. "Elf" is the acronym for electric low floor, which is electric low floor vehicle. Pesa Elf trains are produced with a different number of cars from two to six. The equipment, the arrangement of seats, the number of toilets, etc. are also different.
The Elf train family includes the following models: Type EN62 = 21WE, Type EN76 = 22WE, Type EN96 = 34WE and 27WE for SKM Warsaw. Apart from them, ETZ trains marked Acatus II and Acatus Plus were built. Type EN77 = 32WE Acatus II - 4-car. Type EN64 = 40WE Acatus Plus - 3-car. Type EN99 = 41WE Actus Plus - 2-car. By 2020, over 120 Pesa Elf trains had been produced.
Pesa Elf trains are powered by 3 kV DC electric traction. The width of the train is 2.88 m, height is 4.28 m, the length depends on the number of cars. The design speed of the Elf trains is 160 km / h.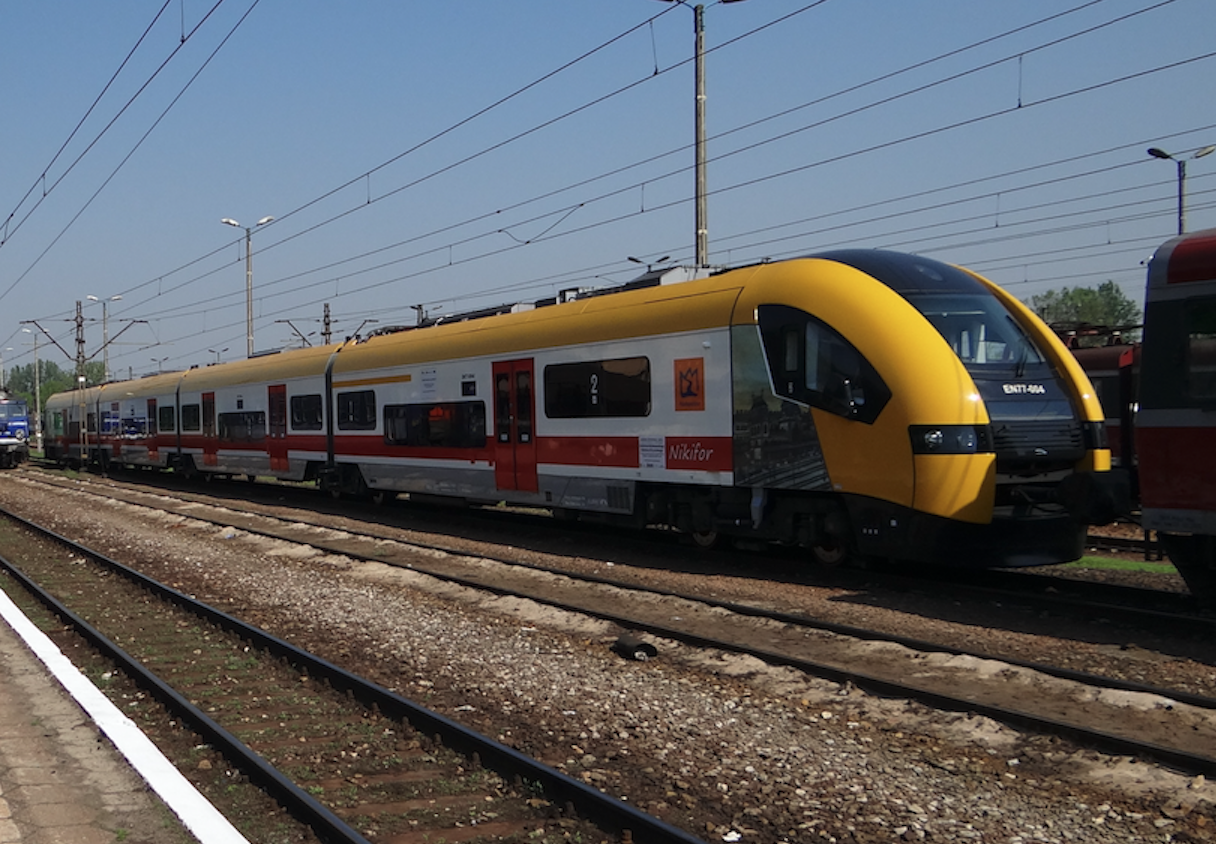 Written by Karol Placha Hetman