EO-1 / PAB and EO-4 lighting power plants.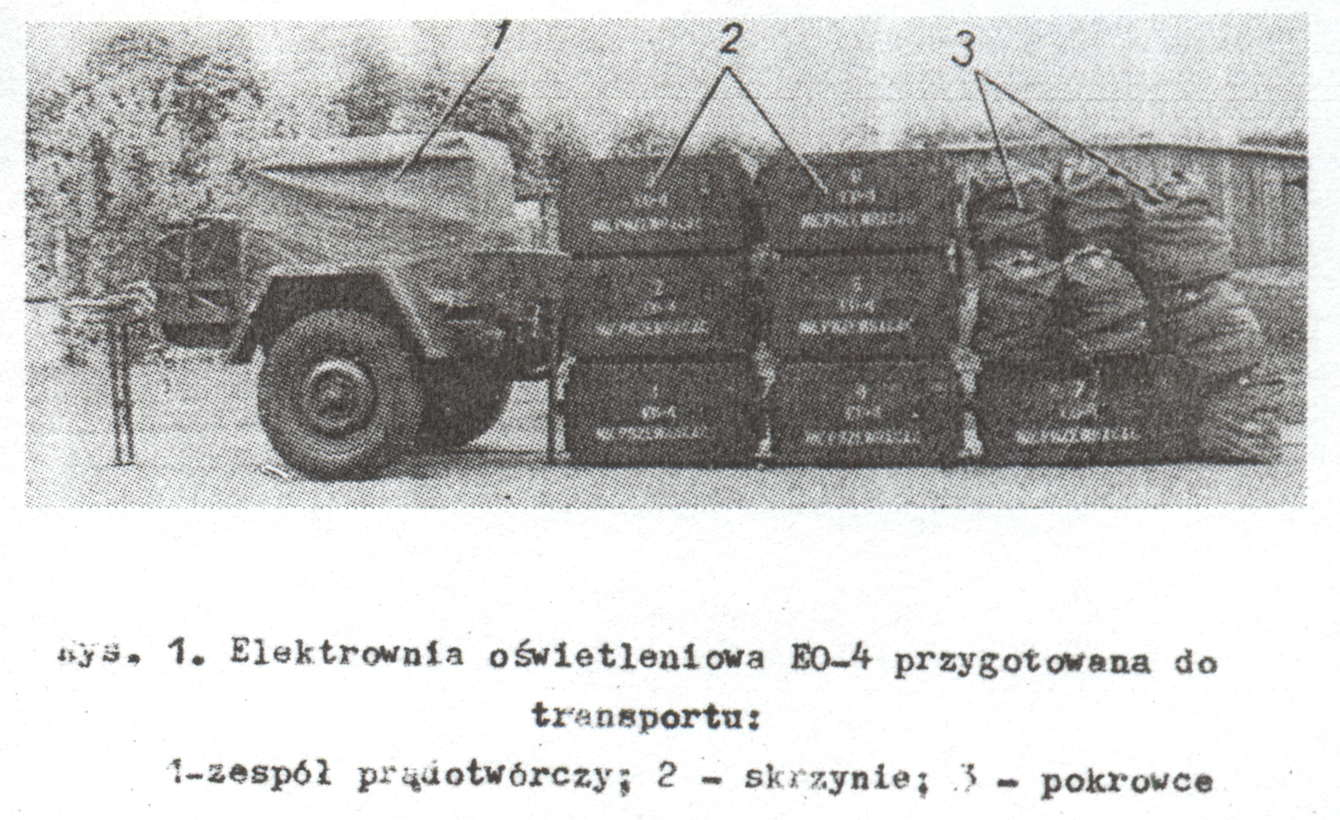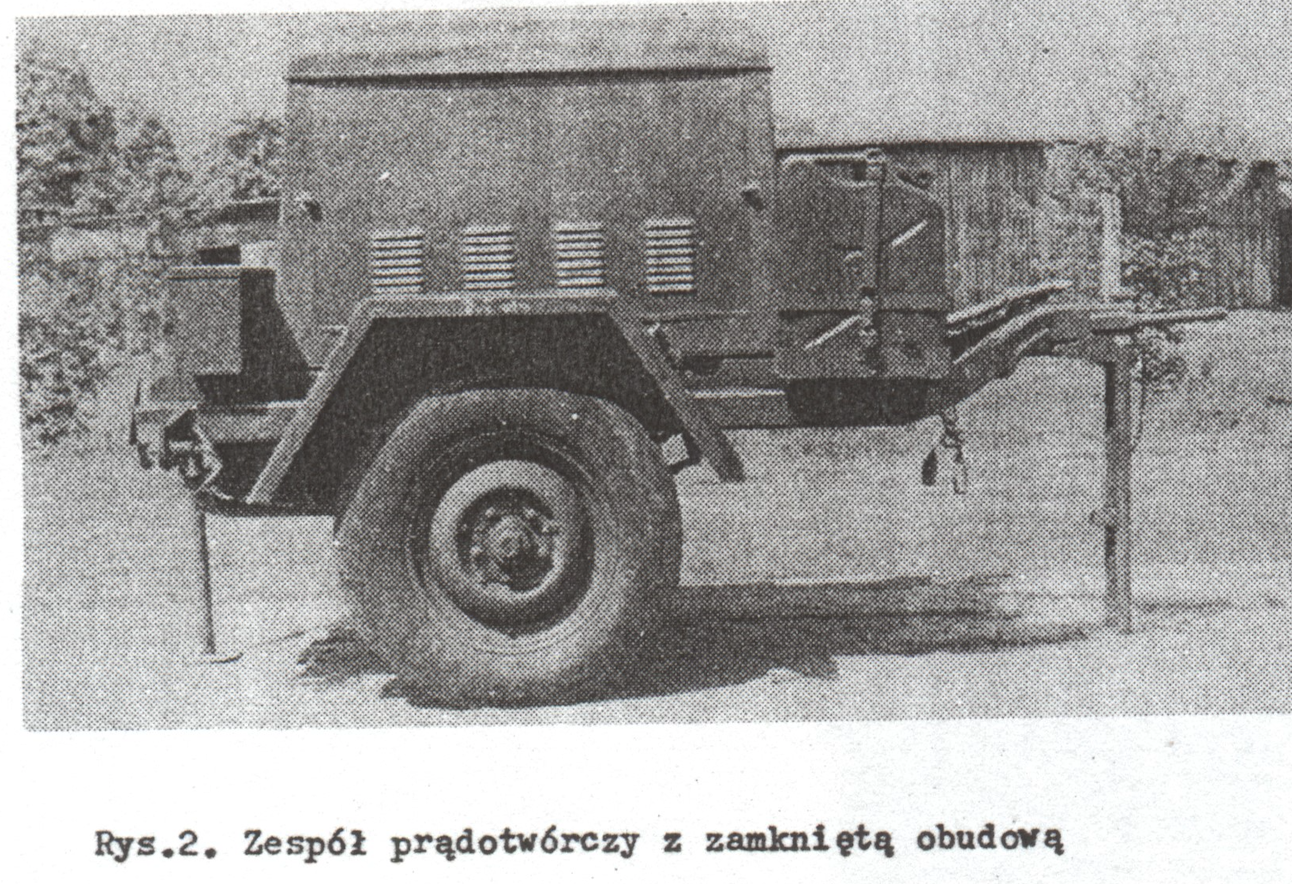 In aviation regiments during the Polish People's Republic and long after it, until now, the airport service companies (col) were equipped with small lighting power plants of Polish production with single-phase EO-1 / PAB gasoline generating sets with a portable PAB-2-1 generating set / 230 (mounted in a tubular housing-cage) and EO-4 with PAB-4-1 / 230-P on a 1-axle trailer. 0.5 tons. In addition to them, lighting power plants of higher power (8kW and 16kW) with three-phase diesel generator sets EO-8 with PAD-8-3 / 400 / P1 on a 0.8 t single-axle trailer and EO-16 with PAD-16 were also in use. -3/400 on a 1.5 t single-axle trailer. They differed from EO-1 / PAB and EO-4 mainly in the number of light points (lamps of the MON type) and connecting cables.
The company's task was to keep the runway clean and ready for flights, take care of the grassy surface of the airport and provide energy security. The latter also includes the maintenance and operation of the stationary lights of the Świecz 57 runway, OSP-N and the approach lights, border lights, entrance lights, limiting and permitting - prohibiting lights, lighting of stalls for aircraft as well as energy protection of the unit. Lighting power plants were intended to illuminate command posts, medical points, workstations, including hangars and airplane stands, in the event of a lack of electricity from the country's power grid or the unit's emergency aggregation room. The entire electrical installation was adapted to the standard voltage of 230 V. The equipment of the power plant was placed in boxes and canvas covers, transported, if necessary, by a transport vehicle assigned on an ad hoc basis. The lighting network could be connected, if necessary, to the 230 V power network.
Written by Marek Kaiper