Warszawa 2012-03-11
History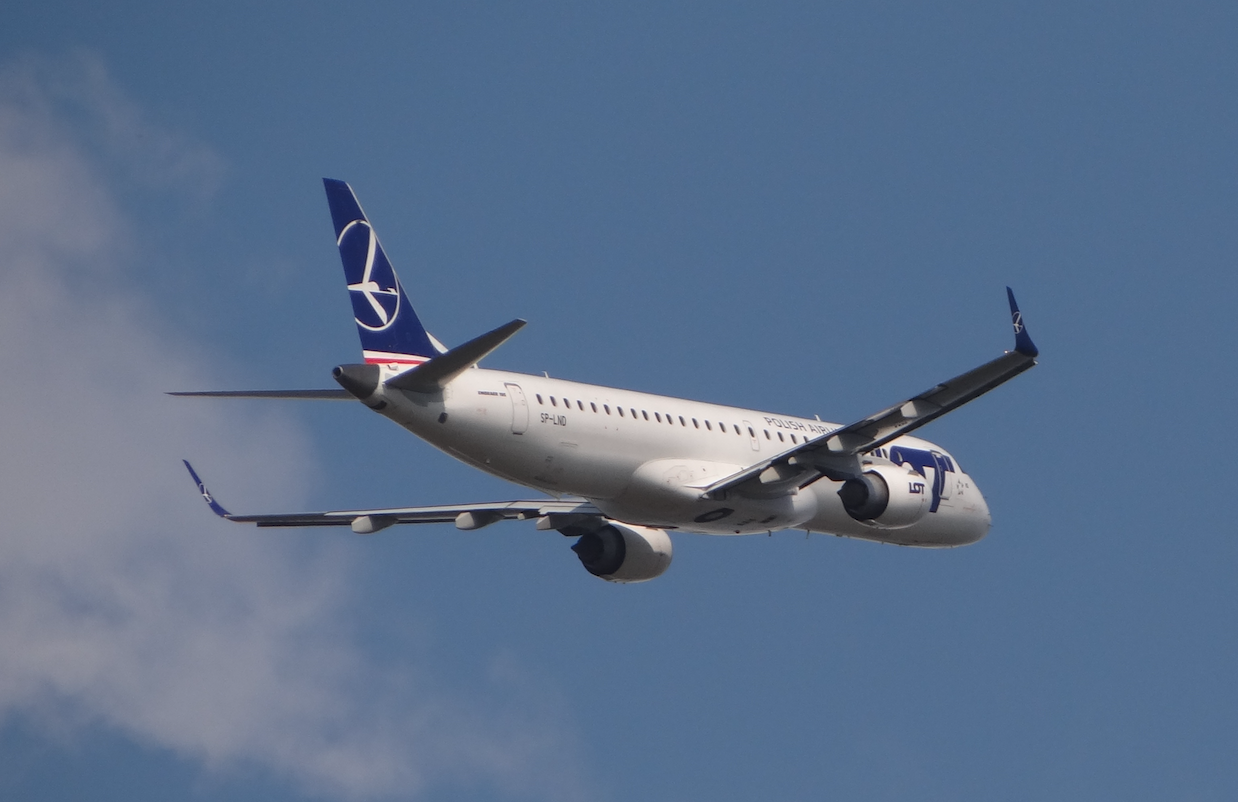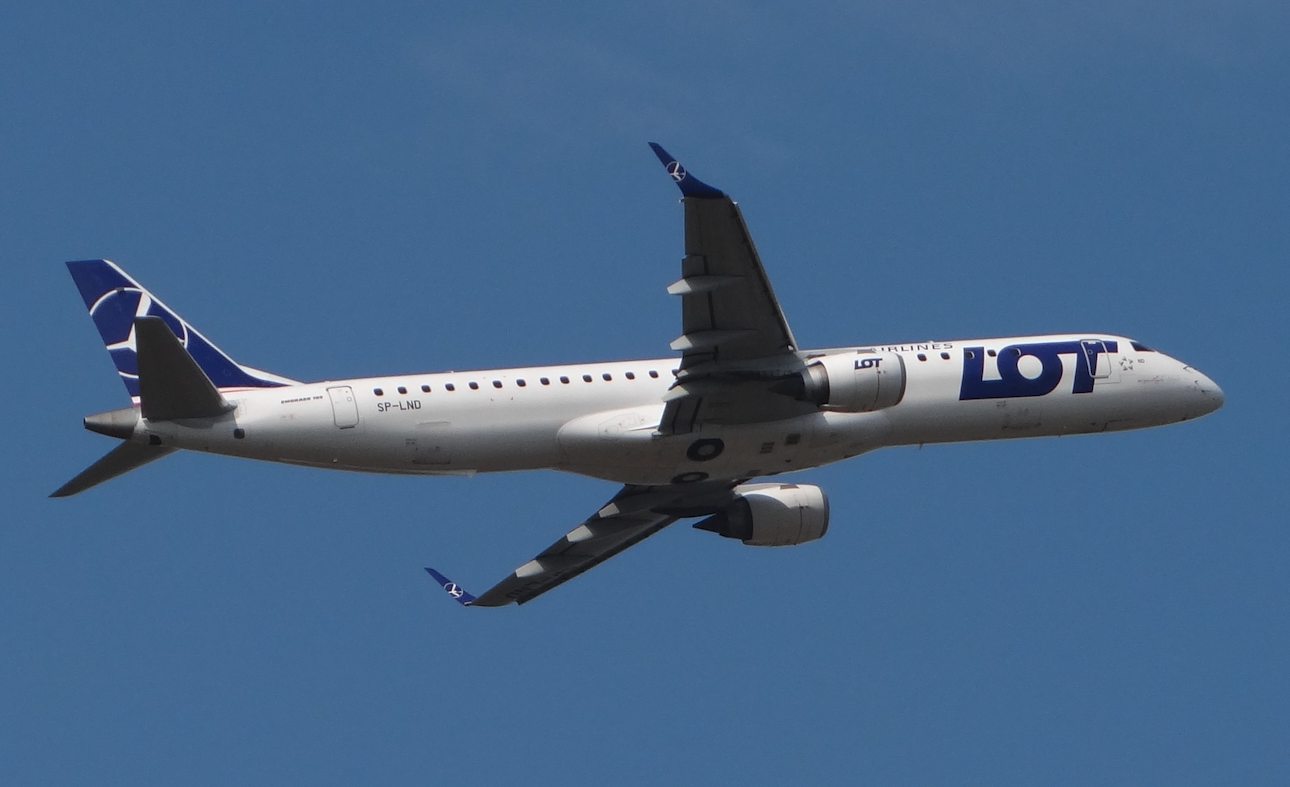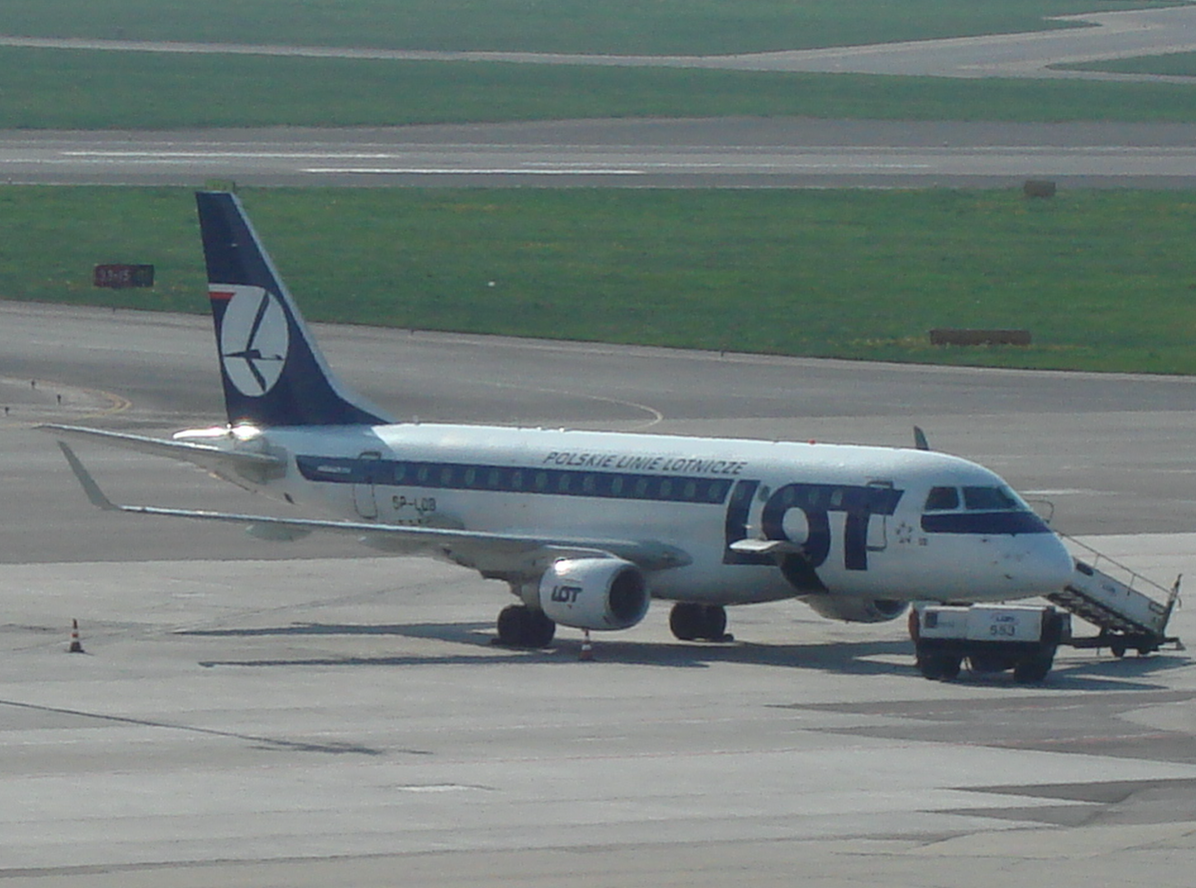 Embraer 170 planes in Poland.
The first carrier using Embraer 170 was LOT Polish Airlines. In Europe, for sure, because it was used earlier in South America. The first Embraer 170 in ST configuration was delivered to Poland at Okęcie on the night of March 8/9, 2004. The machine received SP-LDA registration, serial number 23. The plane had an older painting pattern, with a navy blue stripe on the window line. Embraer 170 SP-LDA, the company PLL LOT performed the first commercial flight - on the route Warsaw (WAW) - Vienna (VIE). Flight number LO 225, on March 20, 2004.
Also in March 2004, another Embraer 170 flew to Poland. SP-LDB registration, ST configuration, serial number 24. In April 2004, two more planes landed at Okęcie. First SP-LDC, ST configuration, serial number 25. The machine received a Star Alliance paint job. In 2010, she received a new beautiful painting promoting Krakow and Lesser Poland. The second was the SP-LDD, ST configuration, serial number 27. In June 2004, another two arrived; SP-LDE serial number 29 and SP-LDF serial number 35. In March 2005, two more planes arrived in Poland. This time in a new LR configuration. They were; Embraer 170 LR SP-LDG serial number 65 and Embraer 170 LR SP-LGH serial number 69. In April 2005, another one was received; Embraer 170 ST registration SP-LDI serial number 73, and in May 2005; Embraer 170 LR registration SP-LDK serial number 74, received the Star Alliance paint. In this way, PLL LOT became the owner of 10 Embraer 170 planes. The planes had a typical PLL LOT painting, with the exception of the machines; SP-LDC and SP-LDK.
In 2007, the Embraer 170 SP-LDE aircraft was demonstrated to the public at the Air Show 2007 in Radom.
Written by Karol Placha Hetman