Kraków 2021-10-06
Electric cargo locomotive ET41.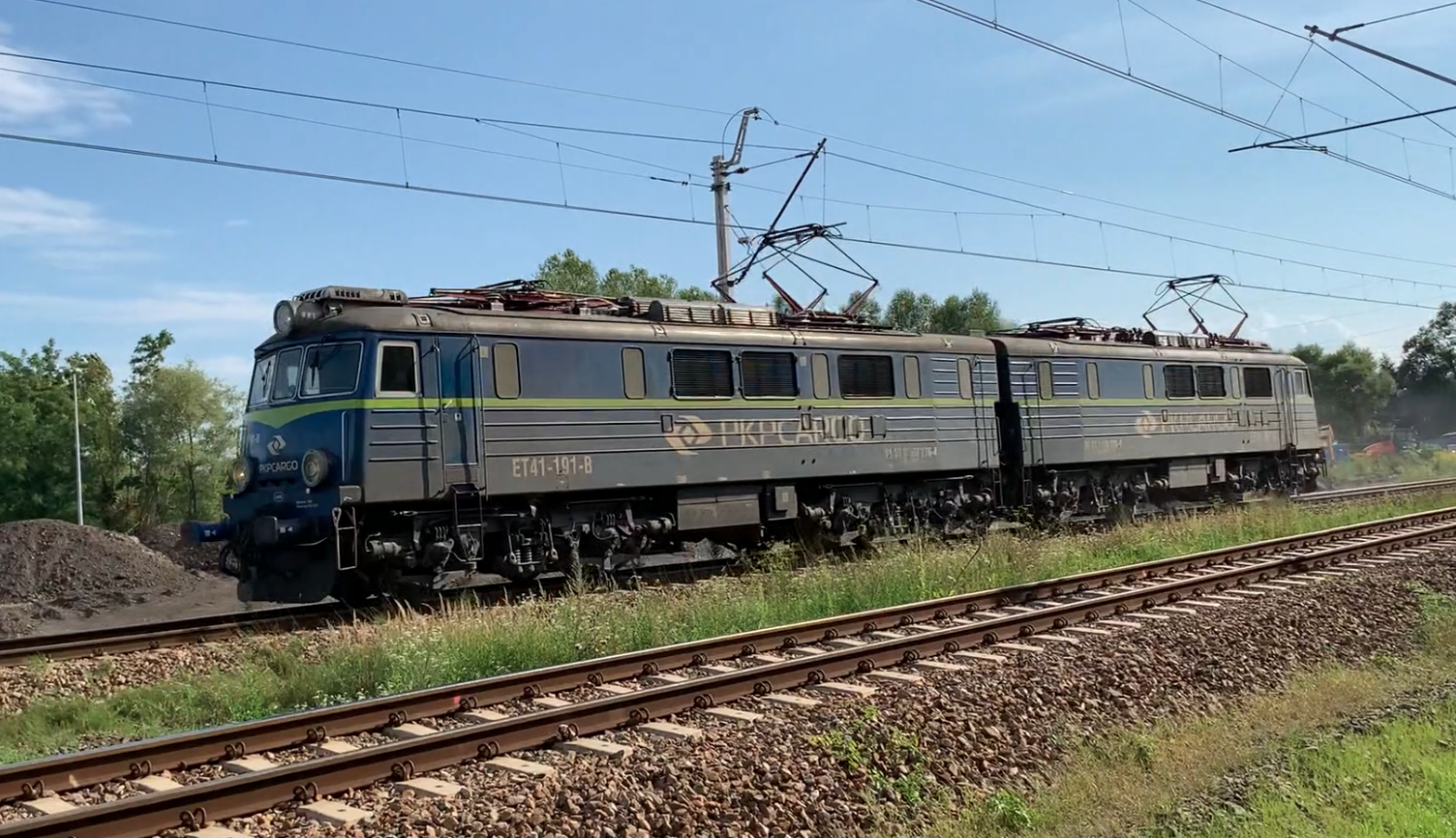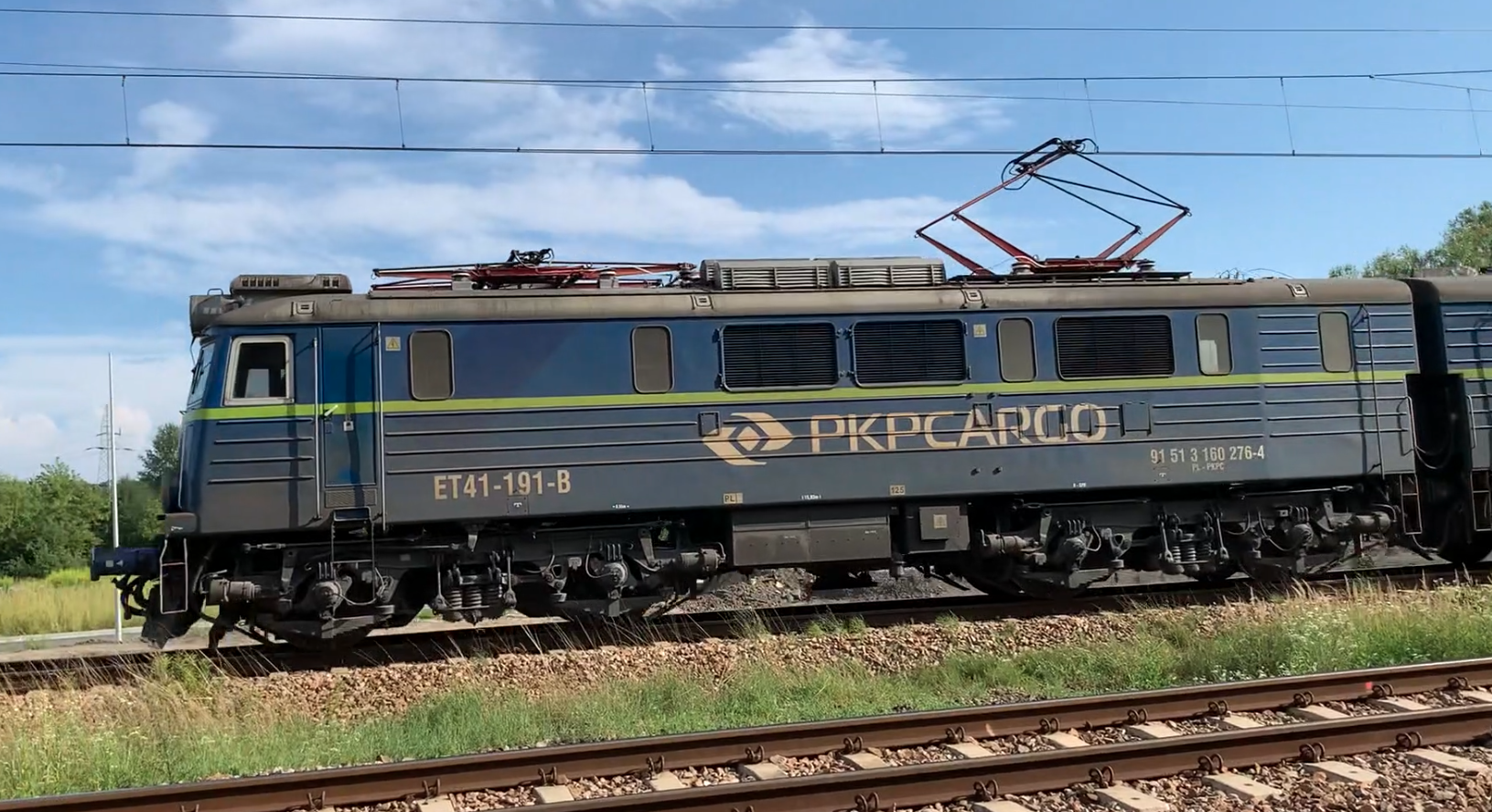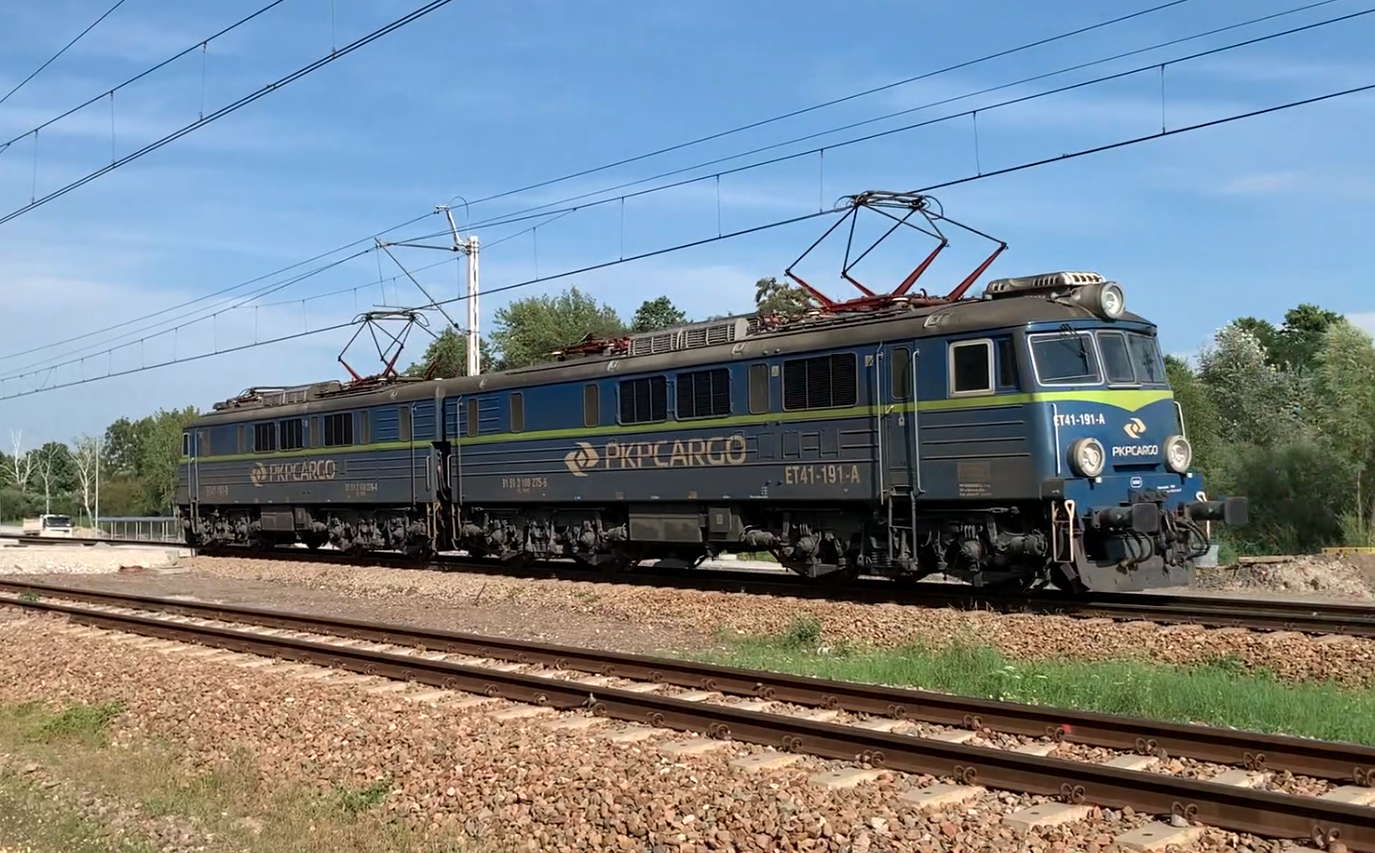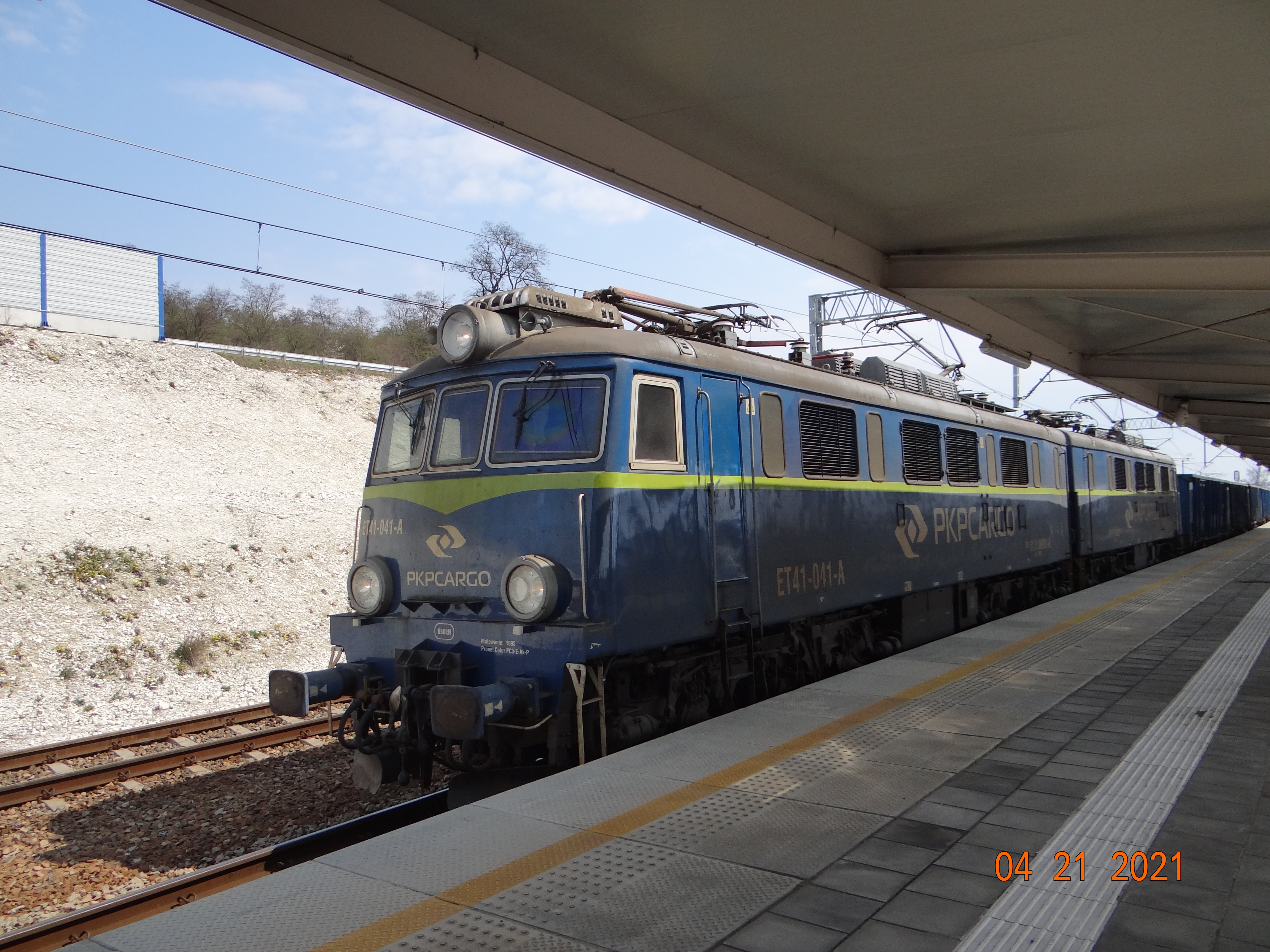 The ET41 locomotive is a two-section standard-gauge electric freight locomotive. The locomotive was manufactured in the period 1977 - 1983 at the HCP plant in Poznań. 200 copies were built. The locomotive is popularly called "Dachshund". The locomotive was developed at the HCP factory in Poznań. The basis for the development of the locomotive was the EU07 electric locomotive, by combining two electric locomotives into a set. The project in Poznań was marked HCP 203E, and in PKP type ET41.
The ET41 is designed to drive heavy freight trains. The ET41 locomotive can drive extremely heavy freight trains weighing up to 4,000 tons at a speed of 70 km / h. Both parts are connected with a screw coupler, electric cables, pneumatic lines and a multiple control system. A passage between the sections for the locomotive service was also built. This passage is secured with rubber covers. ET41 locomotives have one cabin at each end. In the ET41 locomotive, compared to the EU07, the bogie frames have been strengthened. The mainstay of the locomotive was adapted to the assembly of Russian couplers.
On the basis of the ET41, EU07 locomotives were produced since 1983, which differ in details from the previously built EU07.
As a result of several accidents, two ET41 locomotives were made from damaged ones. In the 1990s, at ZNTK, three single ET41 units were converted into EU07 locomotives.
In 2001, all other ET41 locomotives were taken over by PKP Cargo. It was 162 ET41 locomotives. In 2009, there were still 160 locomotives in service. In 2012, 38 ET41 locomotives were transferred to the pending reserve. Some were to be scrapped and the rest were to be expected for better times.
Modernization of ET41 locomotives.
In 2016, the ET41-002 locomotive was selected for major repair and modernization (repair of the P5 / 1 + M level). The locomotive was ready in December 2016. By the end of 2017, 6 locomotives had been refurbished. By the end of 2019, 14 ET41 locomotives had been modernized. Renovations, combined with modernization, were carried out at the PKP CARGOTABOR company in Ostrów Wielkopolski.
The modernization of the ET41 consisted in the replacement of the electrical part, traction motors and pneumatic systems. The driver's cabins were rebuilt, the interior was muted, air-conditioning was installed. There are new, more readable gauges and meters for checking electrical parameters in the cabin. New airtight side windows with tinted windows and electrically heated windshields were built. A fire protection system and cameras were installed to record the image of the trail in front of the vehicle.
Basic ET41 data:
Bo'Bo "+ Bo'Bo" axle system. Power 3 kW DC. The service weight is 167,000 kg. Length 31.86 m. Width 3.04 m. Height 4.34 m. Wheel diameter 1.25 m. Engine type EE-541B. Gear 79:18. Oerlikon brake system. Design speed 125 km / h. Axle load 20,870 kg.
Written by Karol Placha Hetman