Chabówka 2021-05-12
Electric locomotive EU07-001.
Electric locomotives of the EU07 series are discussed in another chapter. Now we will present the first copy of this locomotive, which is marked EU07-001 and can be seen in the railway museum in Chabówka.
The EU07-001 locomotive, factory designation 4E-001, was manufactured at PaFaWag in Wrocław in 1964. After tests, in 1965, she was sent to the Kraków Prokocim depot. In 1968, she was moved to Dębica. In 1969, it was transferred again to the Kraków Płaszów locomotive depot. In 1973, it was transferred again to Dębica, to Zakład Taboru Tarnów. In December 1998, it was judged to be unprofitable to repair. She was removed from the state on December 25, 1998. The locomotive was handed over to the open-air museum in Chabówka as a closed exhibit.
The EU07-001 locomotive underwent repairs and renovations in: ZNTK Gdańsk, ZNLE Gliwice, ZNTK Oleśnica. The locomotive all the time had standard painting: light green - dark green. Only in the period when PKP was in force with yellow locomotive heads, it was yellow (1989 - 1995).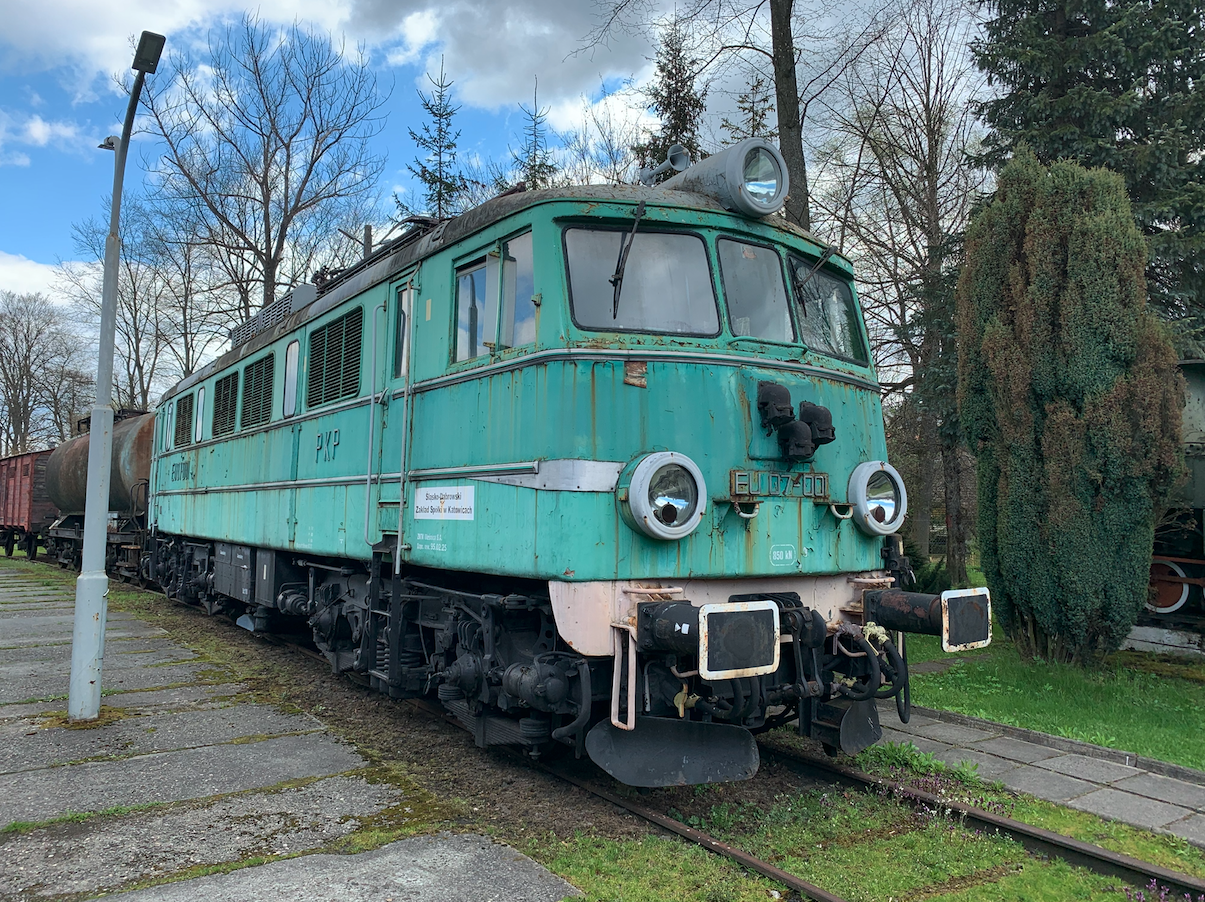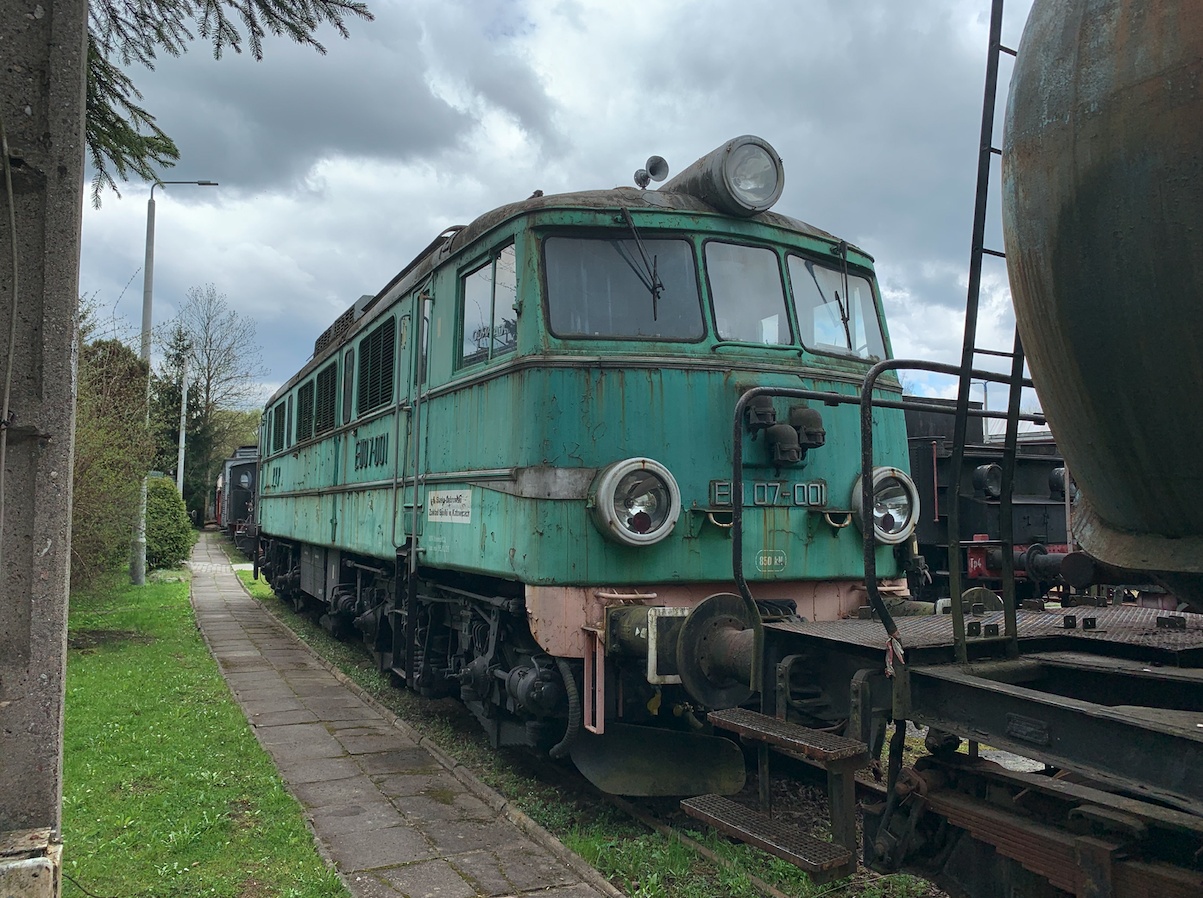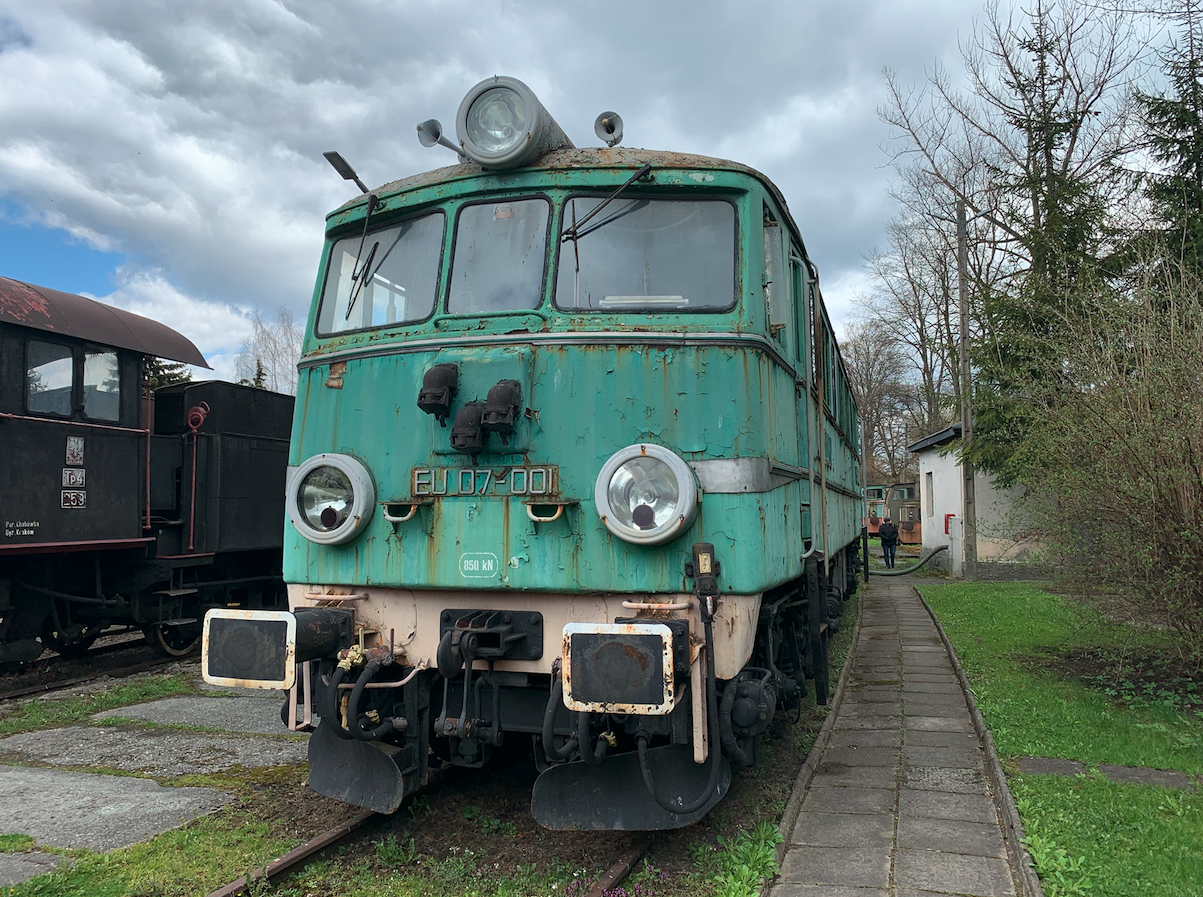 Written by Karol Placha Hetman