Kraków 2021-09-29
Electric freight locomotive E6ACT Newag Dragon.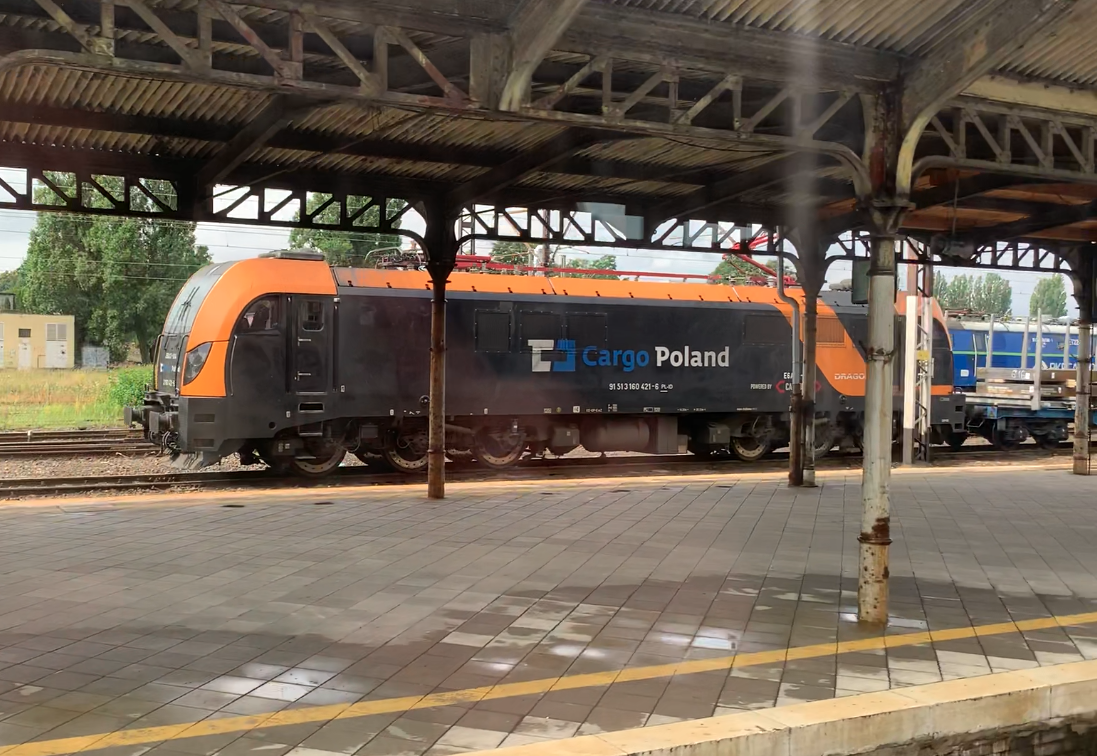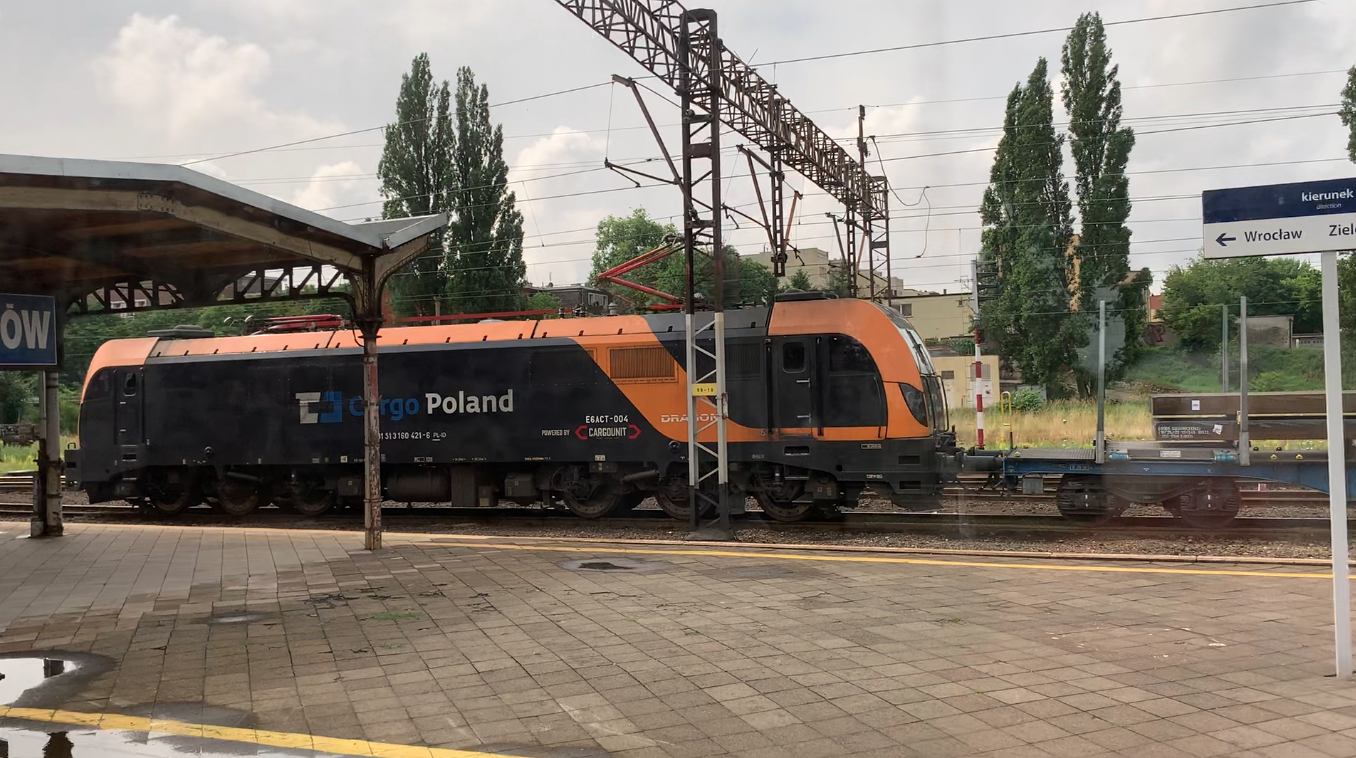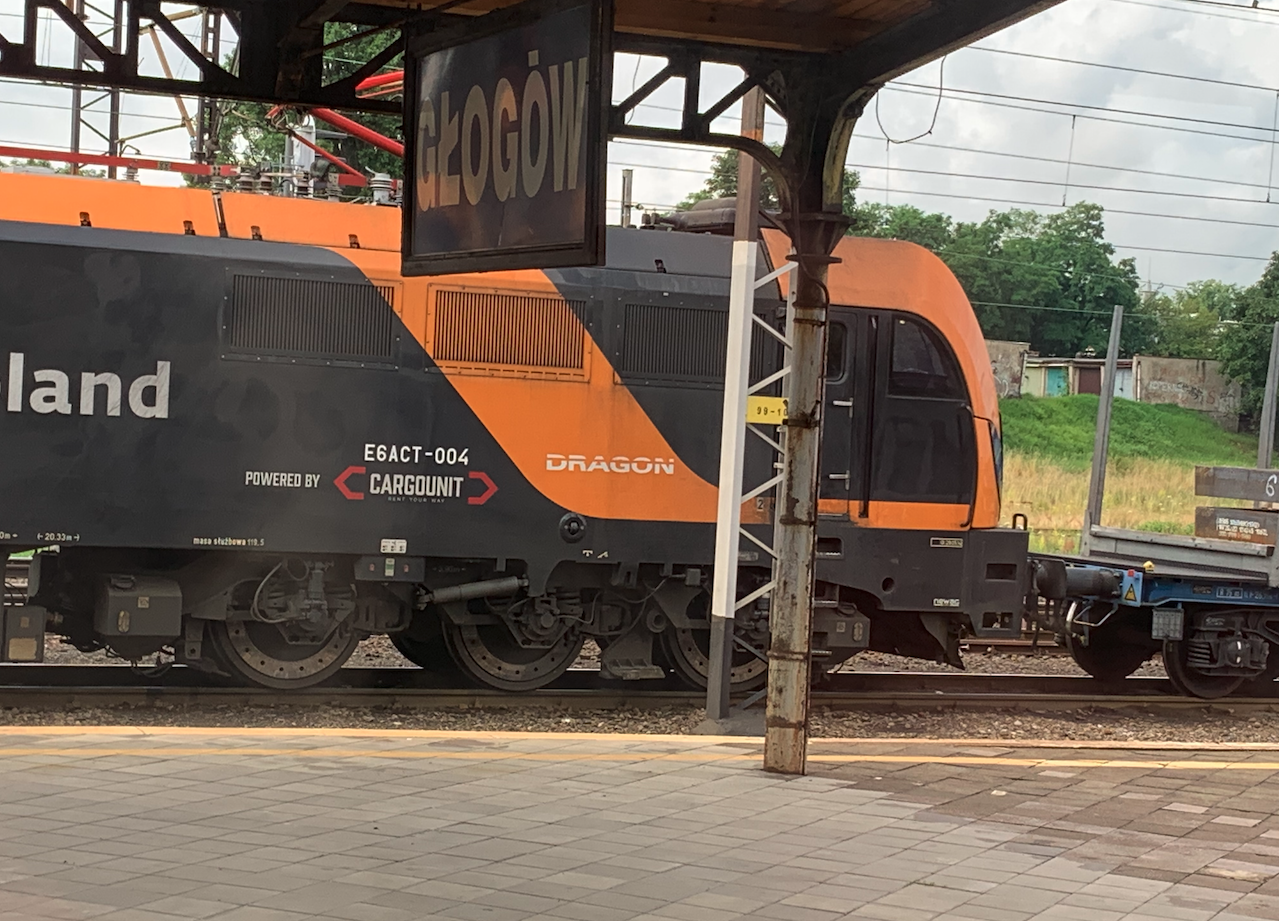 Newag Dragon is a family of six-axle electric locomotives designed to drive heavy freight trains weighing up to 4,500 tons. Dragon or "Dragon" is a popular trade name for this locomotive. Dragon is a new quality among freight locomotives, especially adapted to Polish conditions. The E6ACT Dragon locomotive is the first new freight locomotive after the ET22, the production of which was discontinued in 1989. Dragon is characterized by high tractive force up to 374 kN, safe use, attractive price, economical use, rich equipment and failure-free operation.
The first Dragon locomotive was built in 2009 in ZNLE Gliwice. Zakład Naprawy Lokomotyw Elektrycznych was in cooperation with the Newag company, which is based in Nowy Targ. The Newag Dragon locomotive was produced by Newag Gliwice from 2009 to 2016, and from 2017 by Newag Nowy Sącz. To date (2021), a total of over 50 locomotives in many versions have been produced, which are operated by Polish freight carriers.
Written by Karol Placha Hetman