Warszawa 2009-05-05
History
The fact that Western aviation companies wanted to sell their planes to Poland, even in socialist times, has always been an open secret. Everyone knew about it, but the society never got any specificity. We knew that Comrade Wiesław, Władysław Gomułka, always threw such offers into the trash in the 1960s. Today it is difficult to get specific information about these offers. But sometimes, after many years, you find something. Ultimately, the DC-10 planes for PLL LOT were not bought, but in the 90s of the 20th century, the DC-10-30 planes were leased by PLL LOT. In total, LOT Polish Airlines leased three DC-10-30 aircraft.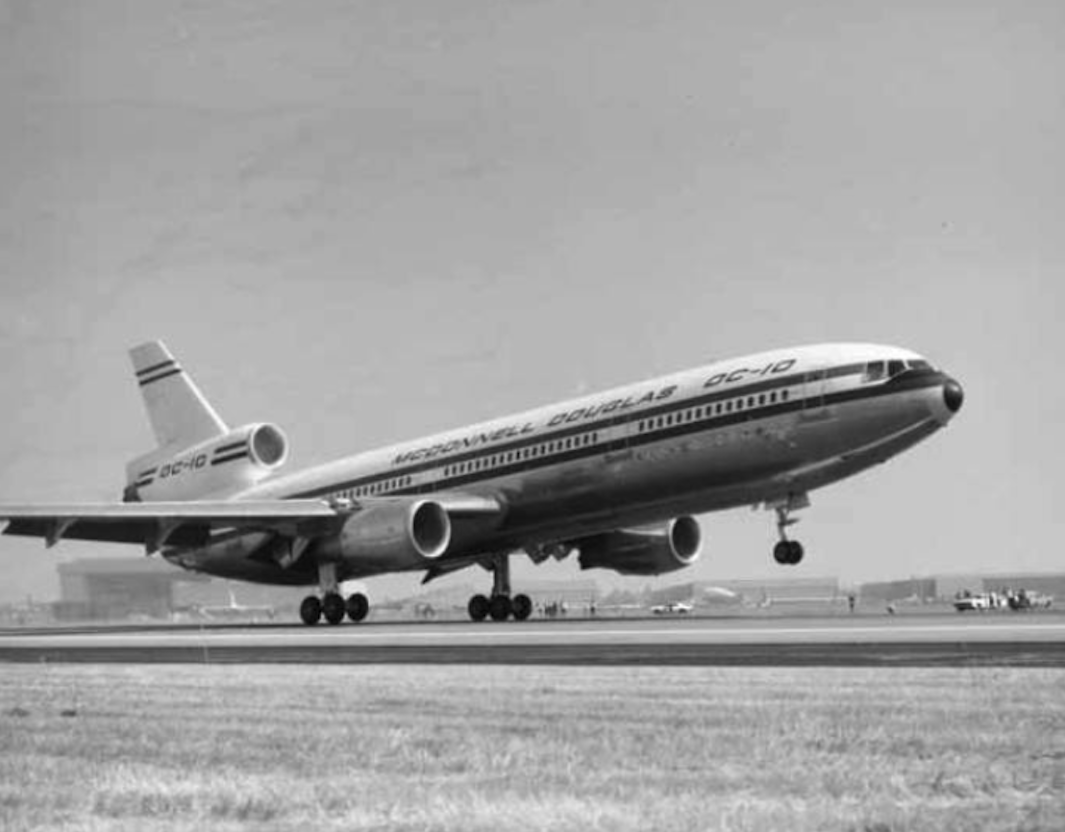 DC-10-30 aircraft at LOT Polish Airlines.
The first was the DC-10-30 registration No. 47865/135 OH-LHD on loan from Finnair. In LOT Polish Airlines since February 21, 1994. until March 26, 1994 .. The first flight was made on November 29, 1973. and on January 22, 1974. was handed over to Alitalia, where it was used until 1983, when it was transferred to Finnair. At the end of 1994. the plane went to Air Liberte (F-GPVD) and then Air Lib (same registration). On June 25, 2004. the aircraft with registration N786PT was scrapped.
The second was DC-10-30 No. 46640/240 Registration 9M-MAT on loan from Malaysia Airlines. The first flight on July 25, 1977. The plane from September 21, 1977. until September 27, 1995 operated by Malaysia Airlines. Then he went to Northwest Airlines, registration N233NW. Scrapped on January 15, 2007.
The third and last was DC-10-30 Registration No. 46933 9M-MAZ on loan from Malaysia Airlines. First flight: May 28, 1974. on June 27, 1974 went to KLM. From May 1, 1984 in Aloha Airlines N801AL, from March 1, 1985. in SAS OY-KDB, from April 2, 1990 in lines within the USA World Airways N109WA, from 27/09/1990. at Malaysia Airlines. Later from December 1999. Ghana Airways 9G-ANC. Scrapped on May 15, 2004.
Written by Karol Placha Hetman