History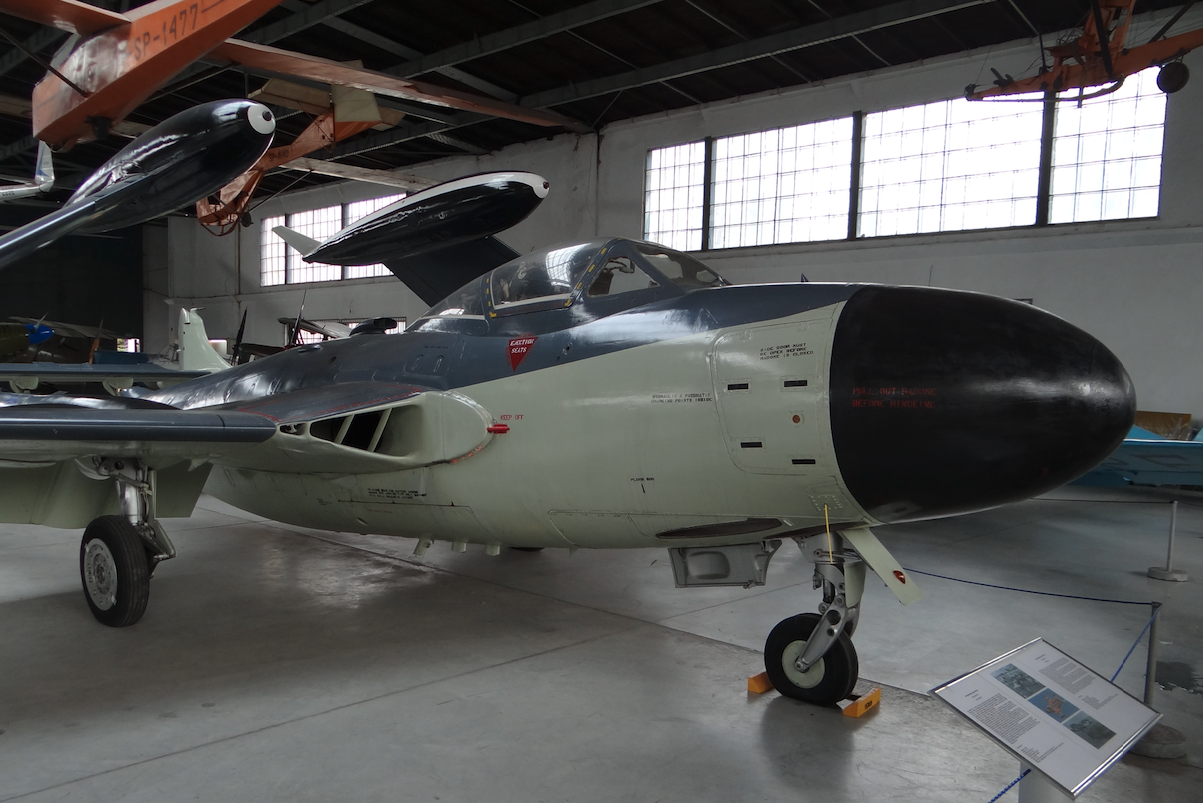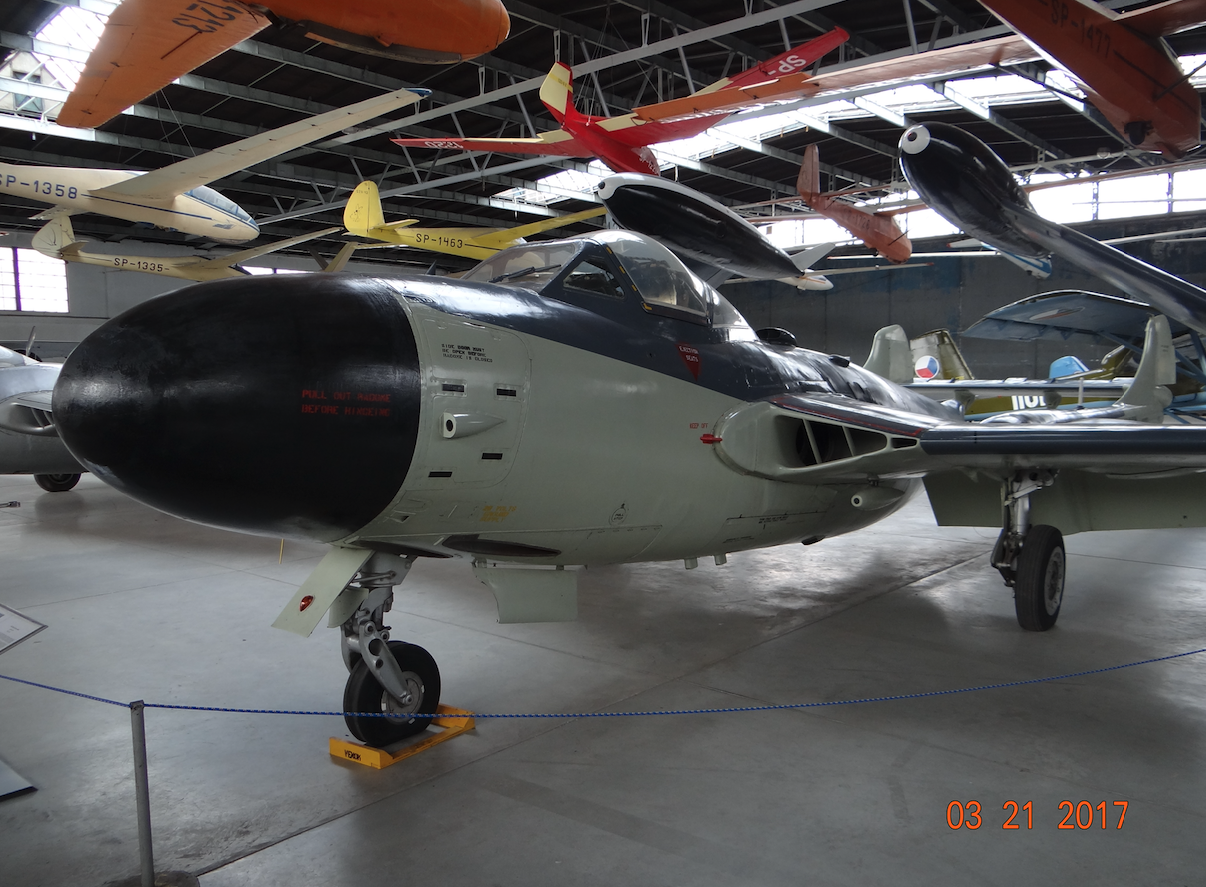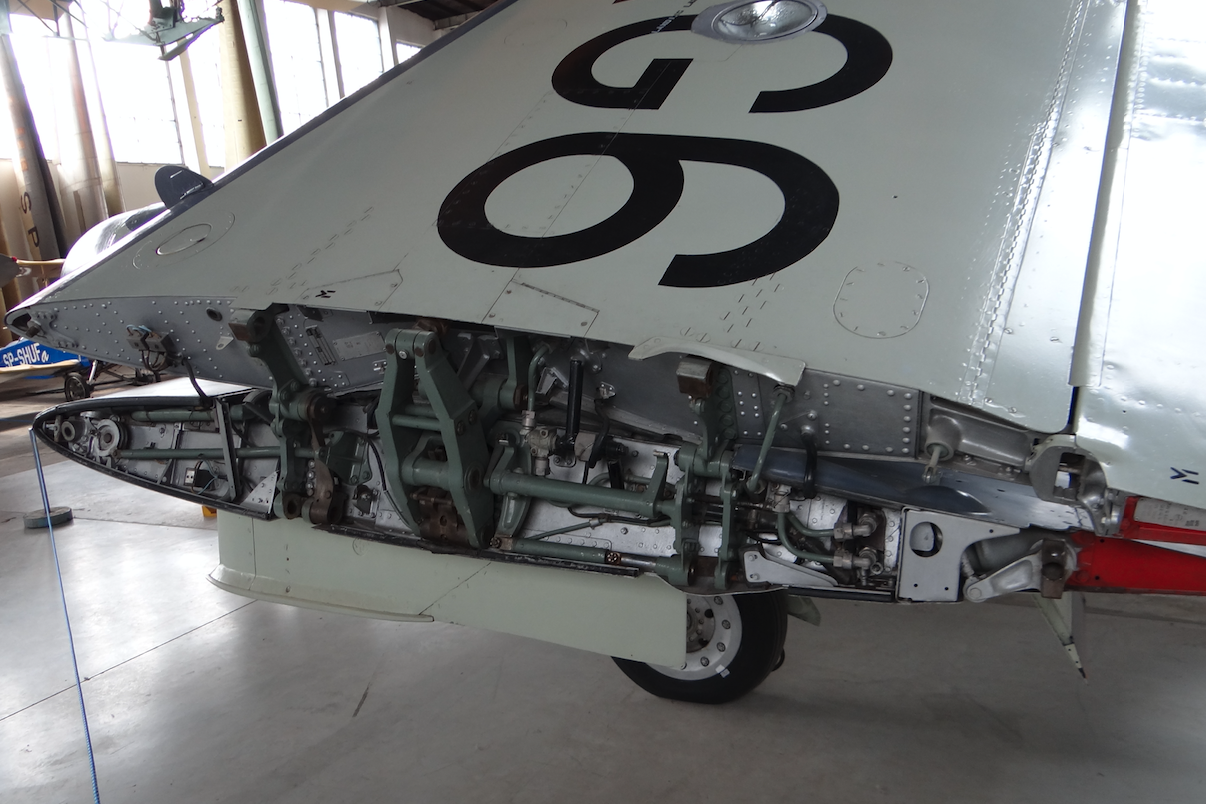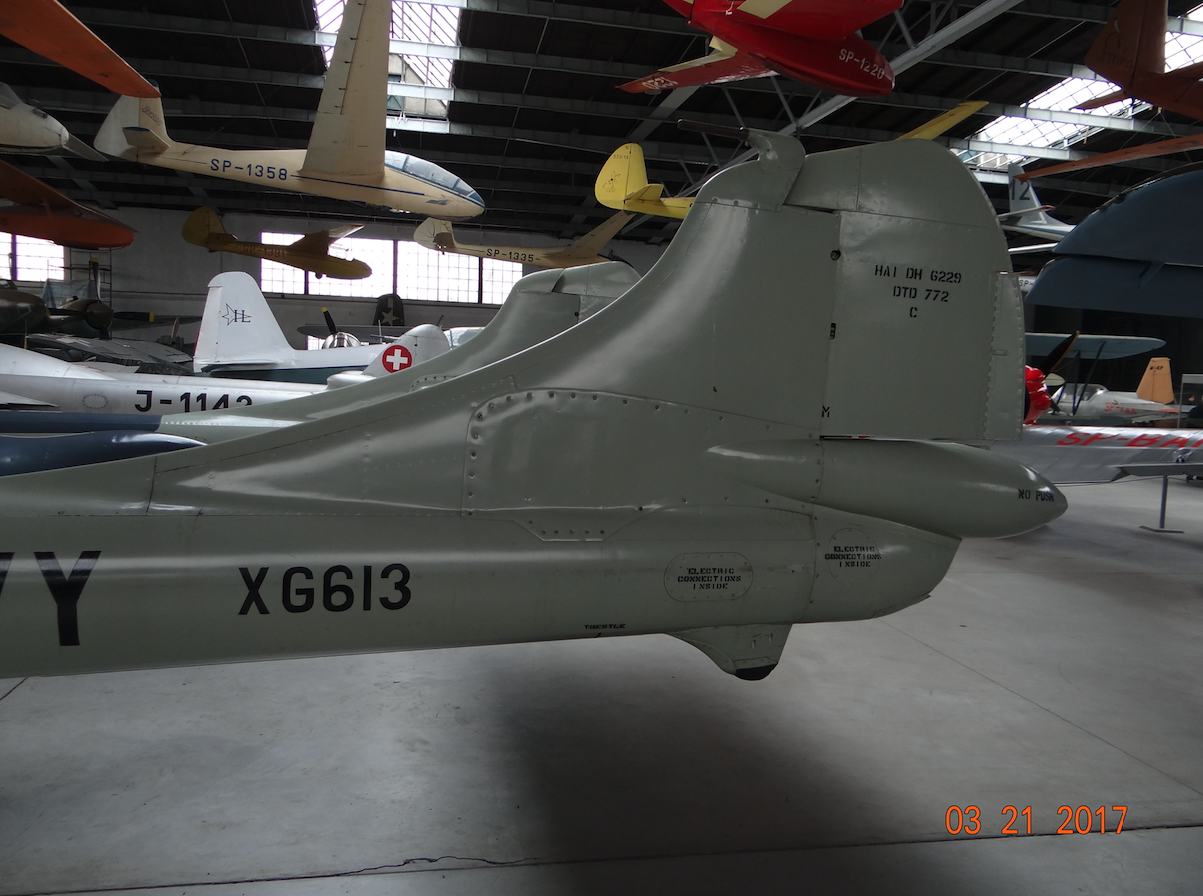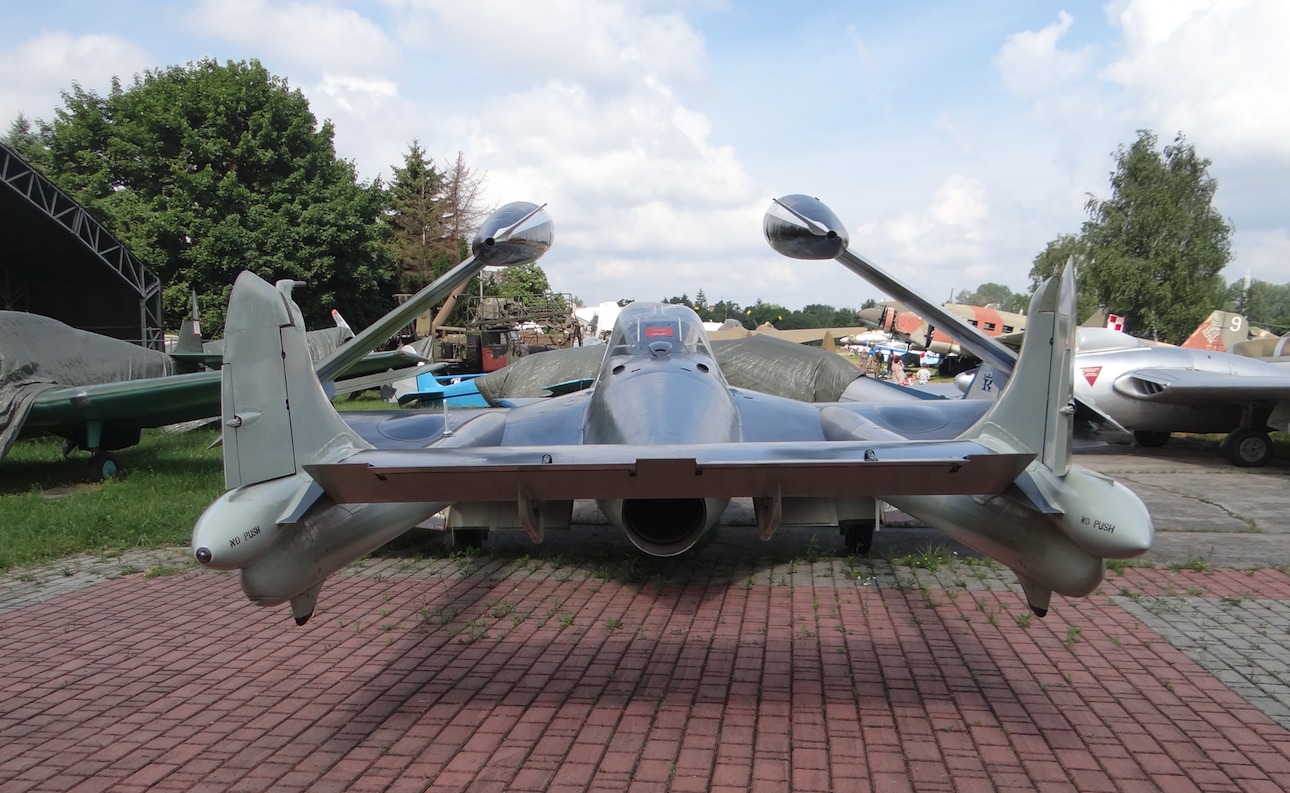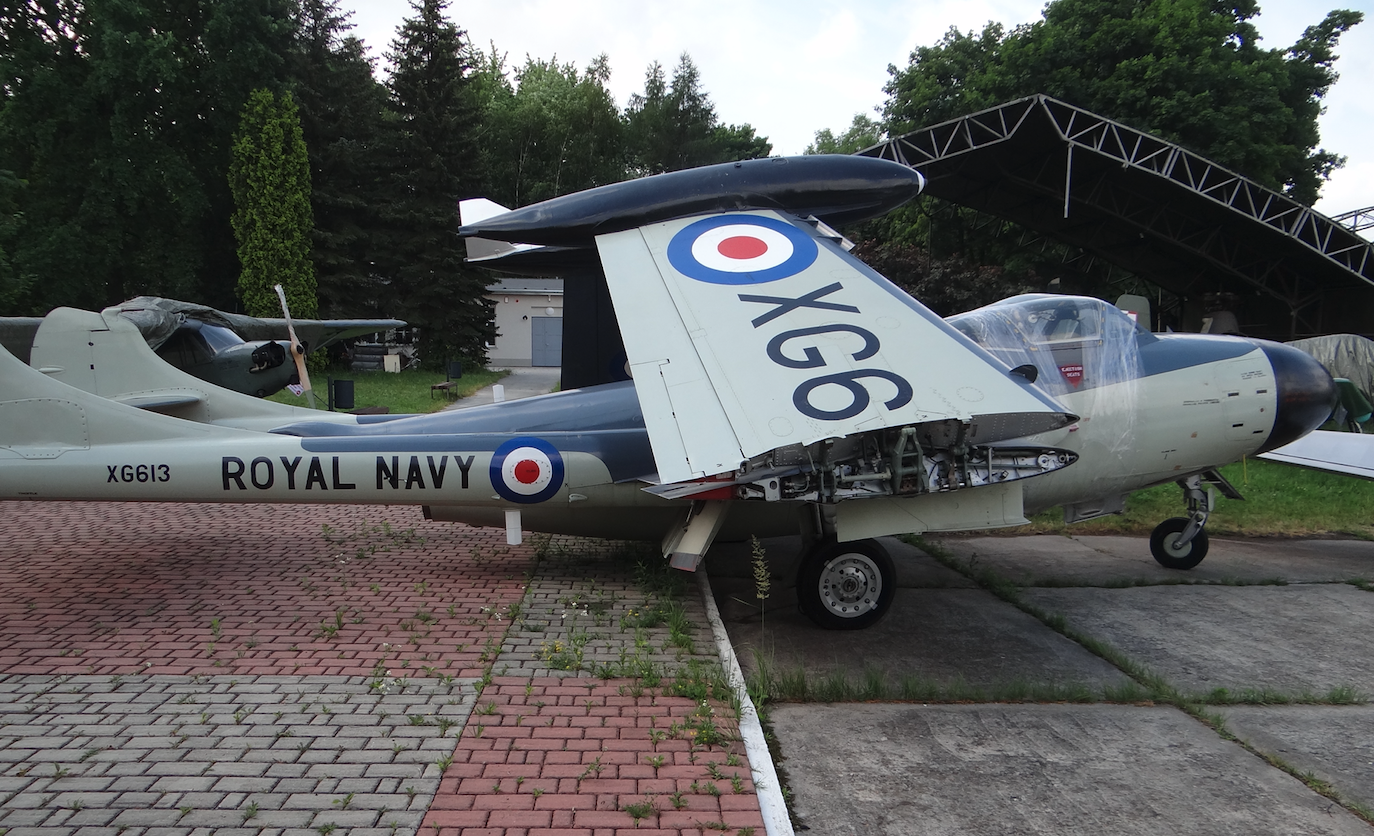 De Havilland D.H. The 112 Sea Venom is a British fighter-bomber, powered by a turbojet engine, designed to fly on board aircraft carriers. De Havilland Sea Venom planes served in the Royal Navy, Royal Australian Navy and in France. In France, it was the Sea Venom FAW.20 version, which was built under license at the SNCASE (Sud-Est) factory.
De Havilland D.H. 112 Sea Venom was developed by de Havilland Aircraft Company on the basis of the De Havilland Venom Mk. NF.2, land homing airplane. The Venom NF.2 aircraft was a night fighter with a crew of two. Changes to the Sea Venom aircraft included the introduction of folding wings that fold automatically. The crew cabin is two-seater with adjacent seats. The aircraft is equipped with a powerful radar operated by a co-pilot. In addition, the plane received a hook for landing on aircraft carriers, reinforced landing gear, catapult hooks, anti-corrosion protection against salt water.
The first flight was made on April 19, 1951. The tests on aircraft carriers went well. Two more prototypes were built. The first serial production of Sea Venom aircraft was designated FAW.20 (Fighter, All-Weather). The plane was powered by a single De Havilland Ghost Mk.103 turbojet engine. In subsequent versions, a more powerful Ghost Mk.104 engine and a US-made radar were introduced. Then Ghost Mk.105 engines with a thrust of 1 x 24 kN were installed. Over time, the planes were armed with de Havilland Firestreak air-to-air missiles.
De Havilland D.H. 112 Sea Venom were in service until 1970. The aircraft's successor was the De Havilland Sea Vixen fighter, which was powered by two engines and had oblique wings. The construction of the Sea Venom DH.116 with variable geometry wings was considered. The idea was not implemented.
More than 10 De Havilland D.H. 112 Sea Venom is located in museums in Great Britain, Australia, France, Malta and Poland. There is a De Havilland DH.112 Sea Venom XG.613 - FAW.21 aircraft in Poland. The plane is on display at the static exhibition at the Polish Aviation Museum in Krakow.
Construction
De Havilland D.H. 112 Sea Venom is a fighter-bomber, designed for night operations, therefore it has a radar. The plane is a two-seater. The structure of the aircraft is made of metal.
Straight sashes folded automatically for hangar. The wings got large aerodynamic blades. Fixed fuel tanks are mounted at the ends of the wings. The wings are equipped with flaps and ailerons. Beams with a tail are attached to the wings.
The residual-type fuselage houses the radar, front landing gear compartment, side-by-side dual pilot cabin, electronic equipment, fuel tank, and De Havilland Ghost Mk.105 (or earlier) engine. At the rear of the fuselage there is a hook for catching the rope on the carrier during landing.
The tail in the "H" arrangement is supported on two beams. Doubled vertical tail with a relatively small area and height, which facilitates hangar on an aircraft carrier under the flight deck.
Three point undercarriage with front wheel, retractable by hydraulic system. All wheels are single. Oil-air shock absorbers.
Engine.
De Havilland Ghost Mk.105 (or earlier) engine. Centrifugal type compressor. Pitcher-type combustion chambers. Single axial turbine. 1 x 24 kN engine thrust.
Armament.
The plane has four 20 mm (0.787 inch) Hispano Mk.V cannons with a reserve of 150 rounds per cannon. The plane can carry two 2 x 1,000 lb (454 kg) bombs. The aircraft can carry 8 RP-3 unguided rockets weighing 60 pounds.
The T-T data of the De Havilland D.H. 112 Sea Venom:
Wingspan 42 feet 11 inches (13.08 m). 36 ft 7 in (11.15 m) long. Height 8 feet 6.25 inches (2.5972 m). The load-bearing area of ​​25.9 m2. Gross weight is 6,985 kg (15,400 lb). Maximum weight 15,800 lb (7,167 kg). De Havilland Ghost Mk.105 engine, 2,300 lbf (24 kN) thrust. Top speed of 576 mph (927 km / h; 501 kn). Rate of climb 5,750 feet / min (29.2 m / s). Range 1,135 km (613 miles). Service ceiling 39,500 feet (12,000 m).
Tally
There is one De Havilland D.H. plane in Poland. 112 Sea Venom as an exhibit of the museum in Krakow.
The aircraft Number XG.613 was built in 1951. At the De Havilland plant, the aircraft was used only for flight tests. From 1958, it was used for trials of outdoor disposable tanks at the Airplane and Armament Experimental Establishment. Then it was used for testing at the Boscombe Down base and at the Royal Aircraft Establishment in Bedford. In 1969, the plane was transferred to the Old Warden Airfield (Shuttleworth) depot near Bedford. It was exhibited there for two years. Then for many years it found its way to the Imperial War Museum in Duxford near Cambridge. In 2012, a copy was donated to the Polish Aviation Museum in Krakow, and it was brought to Krakow in May 2013.
Written by Karol Placha Hetman