Kraków 2009-09-29
Czaplinek Broczyno Airport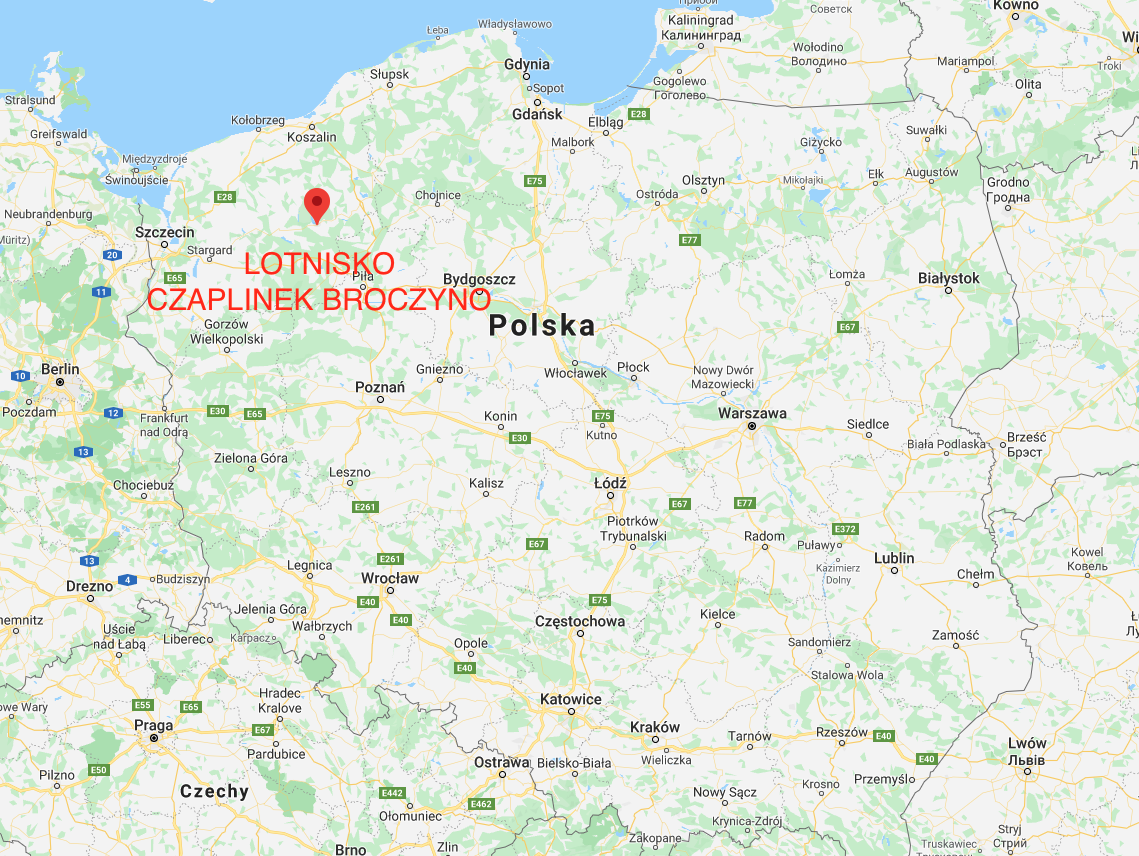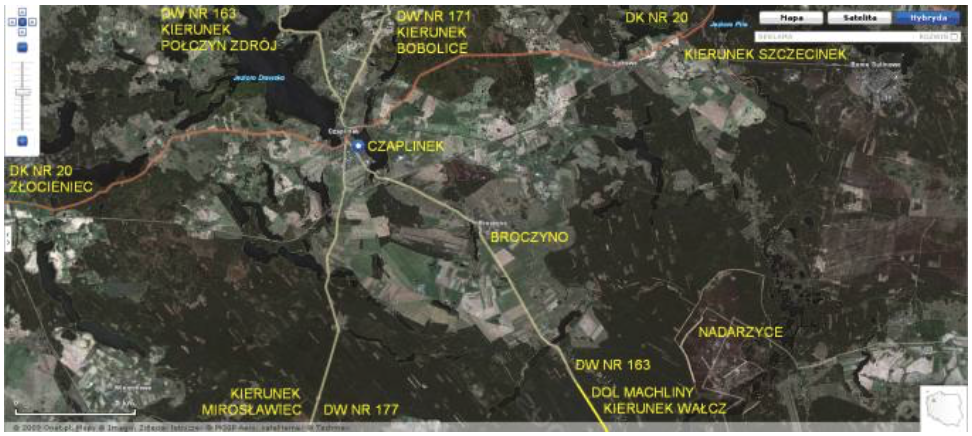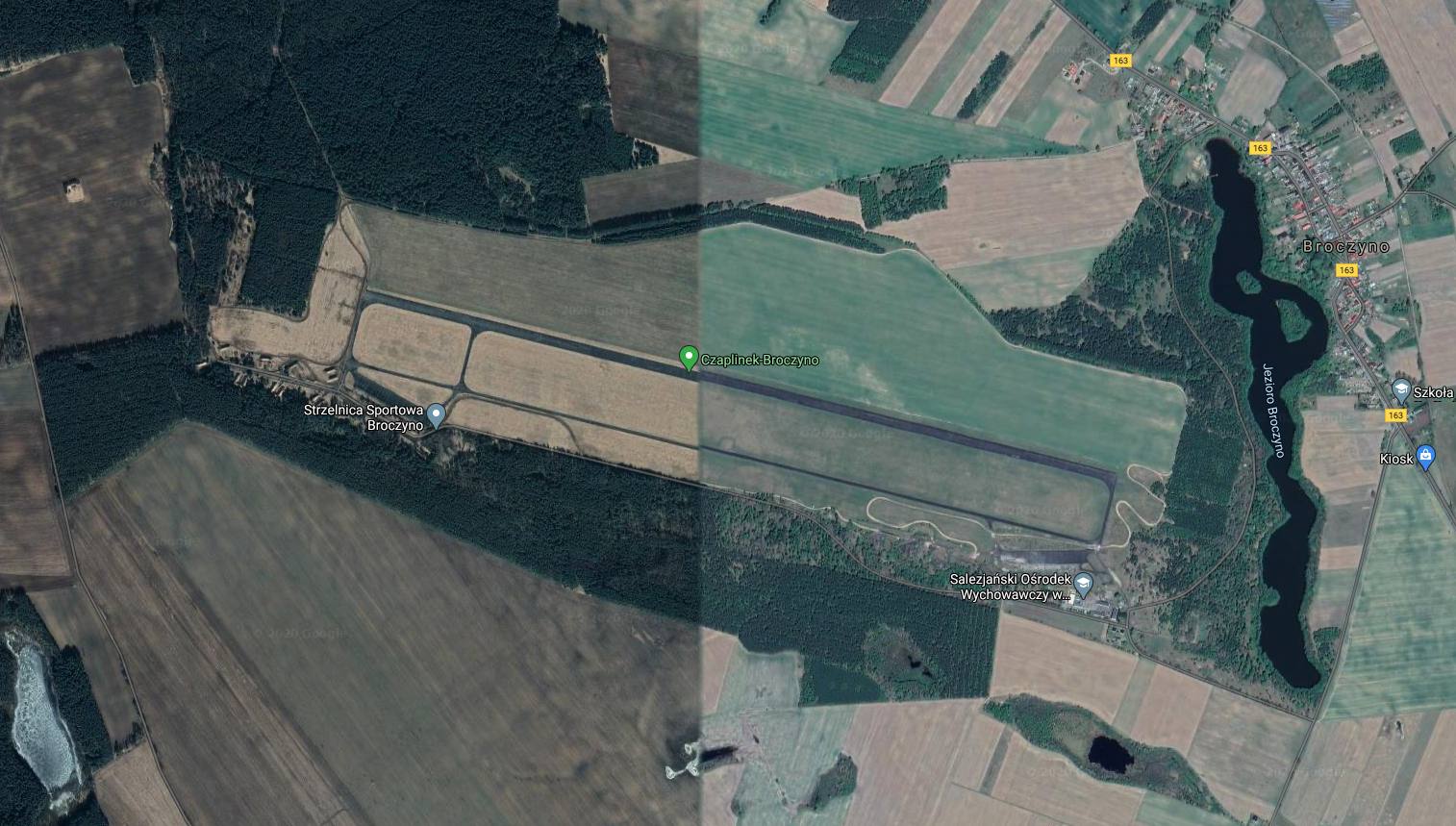 Czaplinek-Broczyno Airport.
The airport was built in the 1950s. It was operated as a spare by the Polish Military Aviation until 1991. Currently (2009), after almost 20 years of non-existence, thanks to the Association, efforts are being made to reactivate it as a civil airport and a leisure and sports center.
The airport is listed by the Civil Aviation Authority in the category - another place for take-offs and landings - which also means the maximum take-off weight of the aircraft up to 5 700 kg. There is no allocation of a radio frequency. Airport coordinates; latitude 53 degrees 31 minutes 11 seconds N, longitude 16 degrees 17 minutes 00 seconds E, Elevation (altitude) 155 m (508 ft). DS (RWY) concrete with asphalt pavement, dimensions 2,300 m x 30 m, orientation 10/28 (exactly 104 degrees / 284 degrees).
Written by Karol Placha Hetman