Warszawa 2013-05-18
History
Convair Liner CV-240 is a passenger, transport, twin-engine aircraft, also operated by LOT Polish Airlines in Poland, on European routes. 5 Convair Liner CV-240 aircraft were used by LOT Polish Airlines in the period 1957 - 1965.
History of the Convair Liner CV-240 design.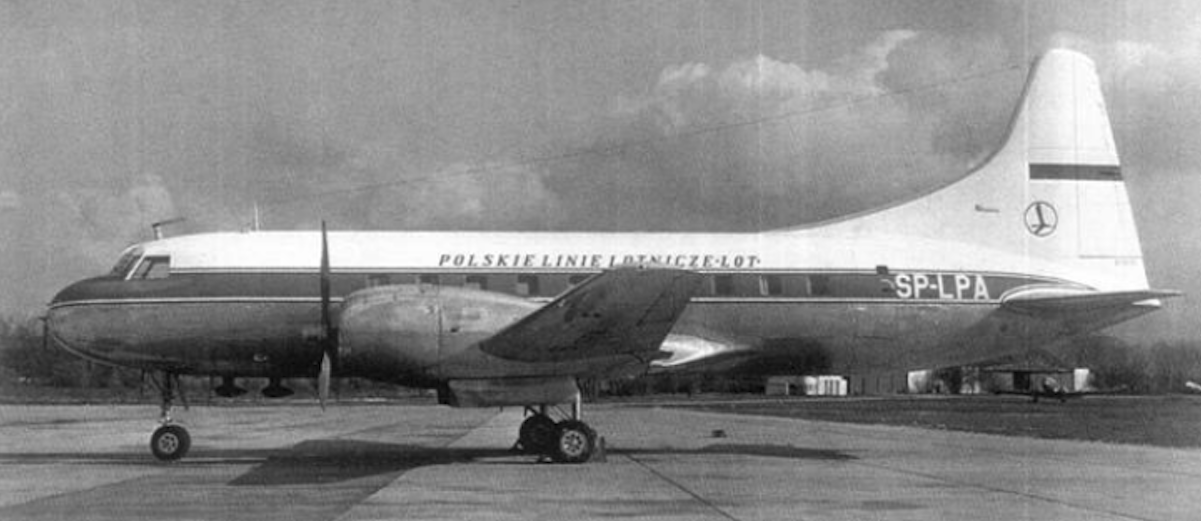 After the end of World War II, there were four companies building commercial aircraft in the US; Boeing, Douglas, Lockheed, and Convair.
Convair was originally named Consolidated-Vultee. The company was founded in 1923 as a Consolidated by the merger of the Dayton Wright Company and Gallaudet Aircraft Corporation factories. The founder was Mr. R. H. Fieet. In 1943, Consolidated merged with Vultee Aircraft Corporation to form a large company called Consolidated Vultee Aircraft Incorporated. Going forward, we will mention that in 1954, Consolidated Vultee Aircraft Incorporated merged with General Dynamics Corporation, and the combined giants were named Convair Division of General Dynamics Corporation. At the same time, the abbreviated name Convair was often used. The most important structures of the company include; B-24 Liberator (1939), Convair B-36 (1947), Convair B-58 Hustler (1956), Convair F-102 (1954) and the hero of this section CV-240 (1947).
Written by Karol Placha Hetman