Kraków 2020-01-14
X Aviation Meeting
Boeing B-17 G Candie, December 26, 1944. 2020.
On January 11, 2020, on the occasion of the 74th anniversary of the emergency landing of the Boeing B-17 "Candie" bomber at Kliny Housing Estate in Krakow near Fort No. 52, a meeting was held at the Kliny Culture Club at ul. bishop Albin Małysiak 1. These are the hospitable thresholds of the parish of Saint Rafał Kalinowski.
This was the 10th meeting in this series. The meeting was led by gentlemen: historian Dr. Krzysztof Wielgus and historian Robert Springwald. The history of the Boeing B-17 G No. Y-44-6337 "Candie" aircraft, which landed near Fort 52 in Borek Fałęcki (currently Osiedle Kliny) is already extensively described in the previous chapter.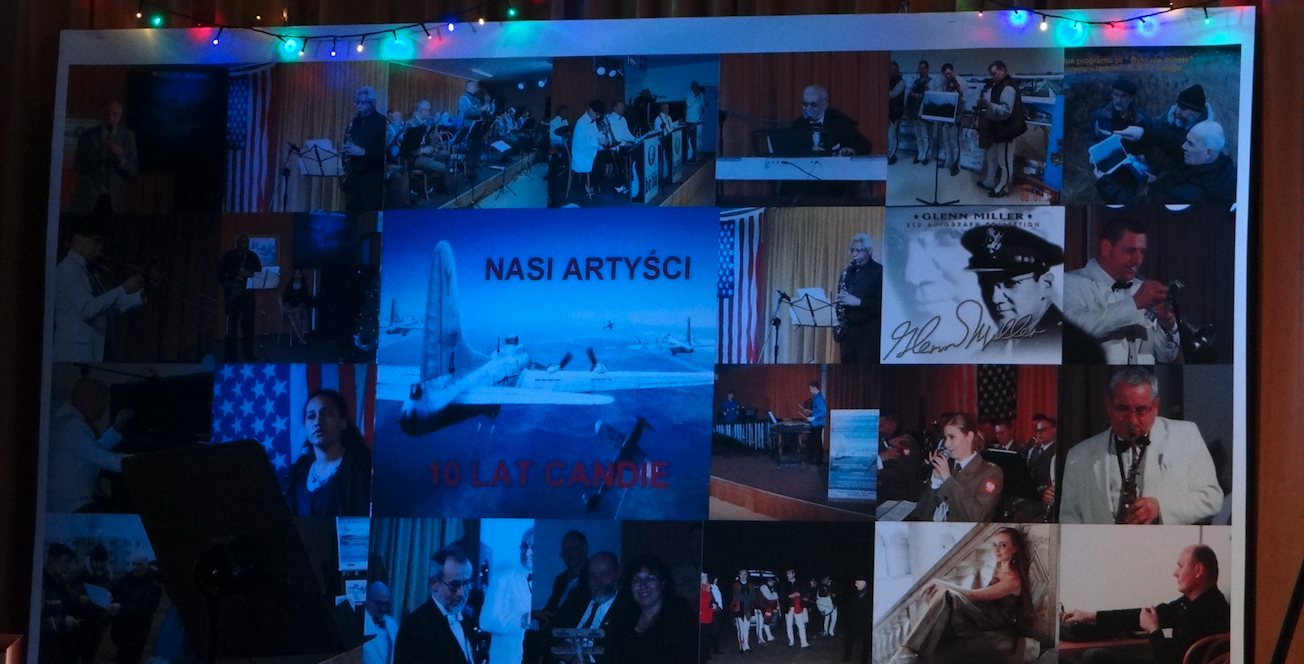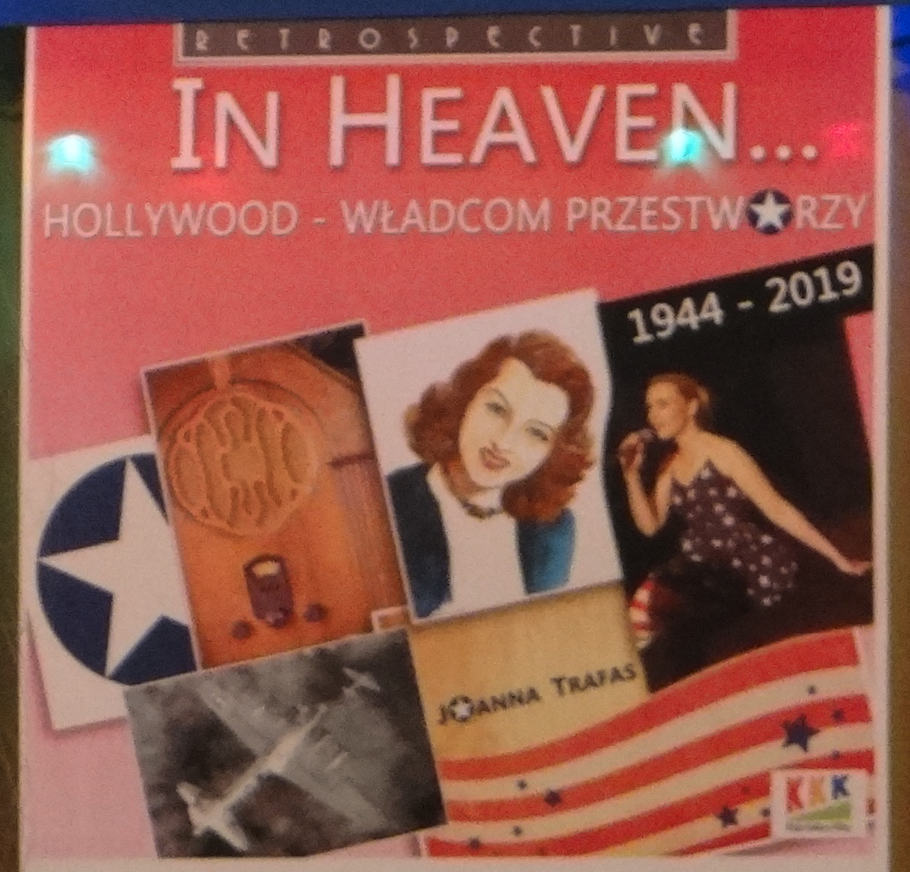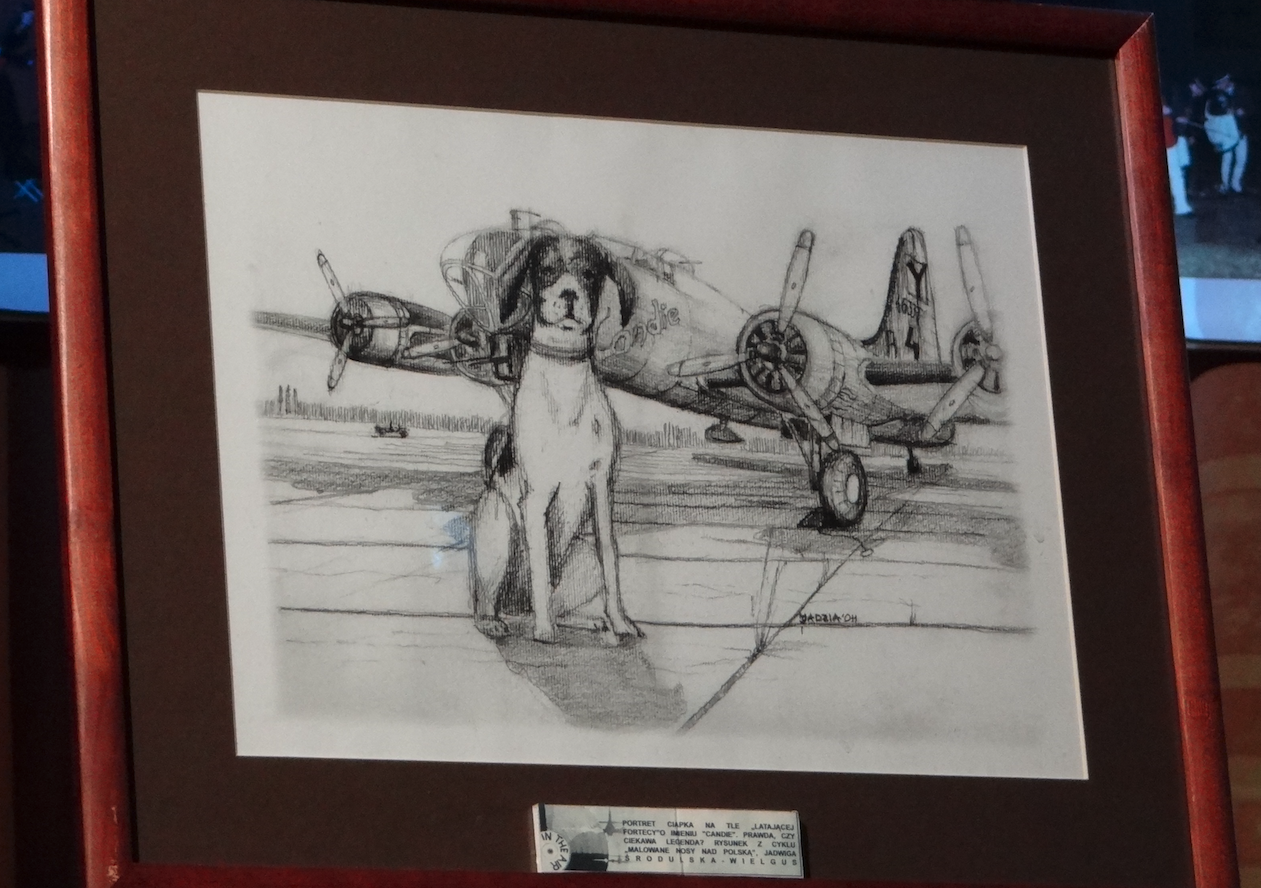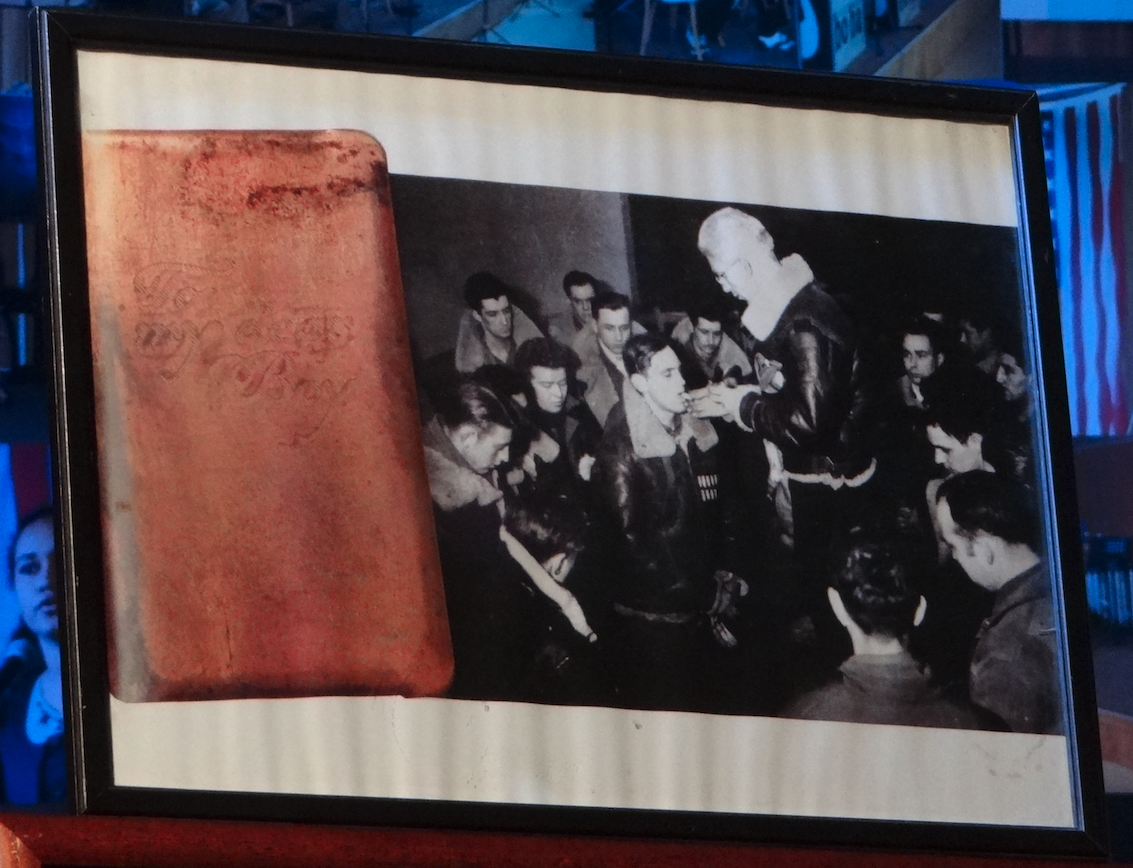 At 20:00 there was a concert of the singer Joanna Trafas (soprano), which was accompanied by her husband Mr. Aleksander Brzeziński.
Joanna Trafas - soprano, graduate of the vocal and acting department of the Music Academy in Krakow (2008 - honors degree in the class of Izabela Jasińska-Buszewicz, she began studying in the class of Zofia Kilanowicz) and the Institute of Musicology of the Jagiellonian University (master's degree in 2006). She debuted on the stage with the role of Eliza in My Fair Lady (Capitol Music Theater, Wrocław, 2005).
Aleksander Brzeziński - composer and arranger, author of numerous songs, music for many theater plays and documentaries.
The artist appeared in a dress in the colors of the US national flag. The artists presented film songs that combine thematically with aviation. It was a really nice concert.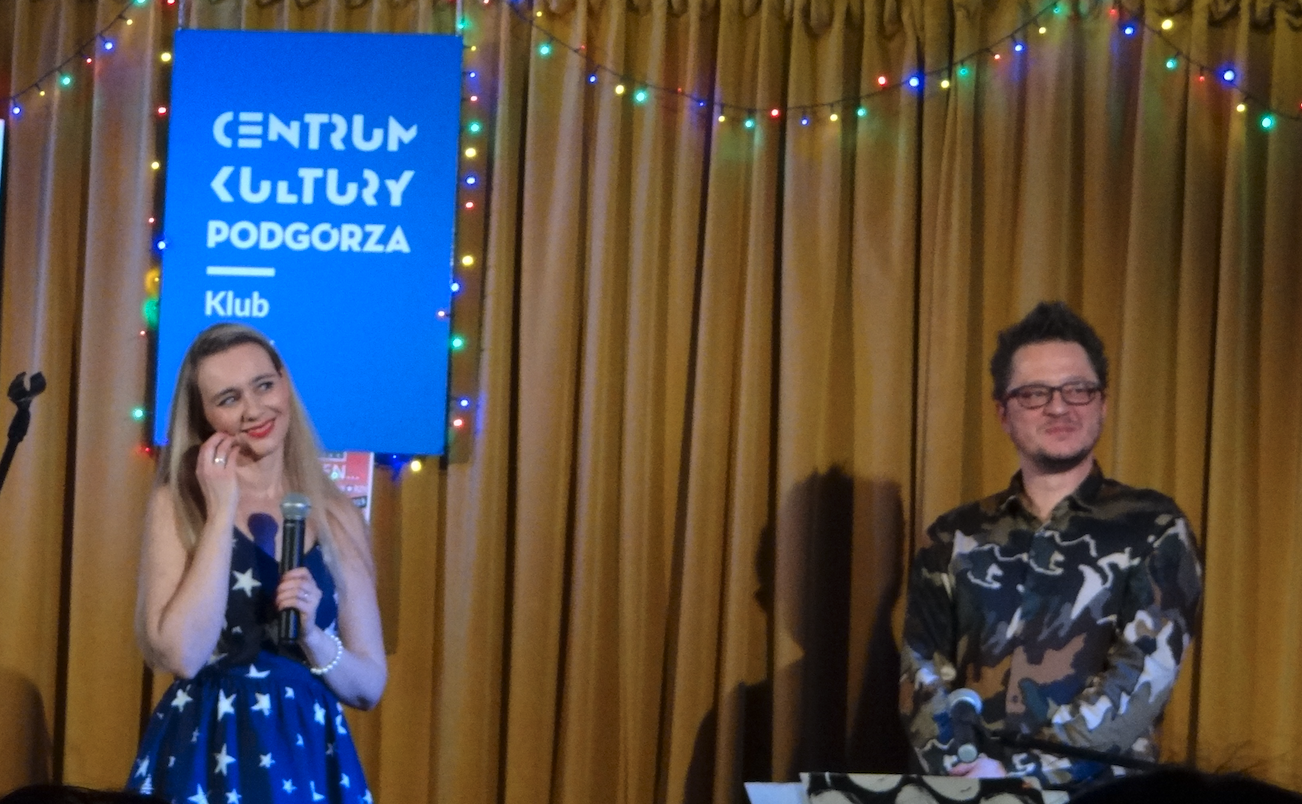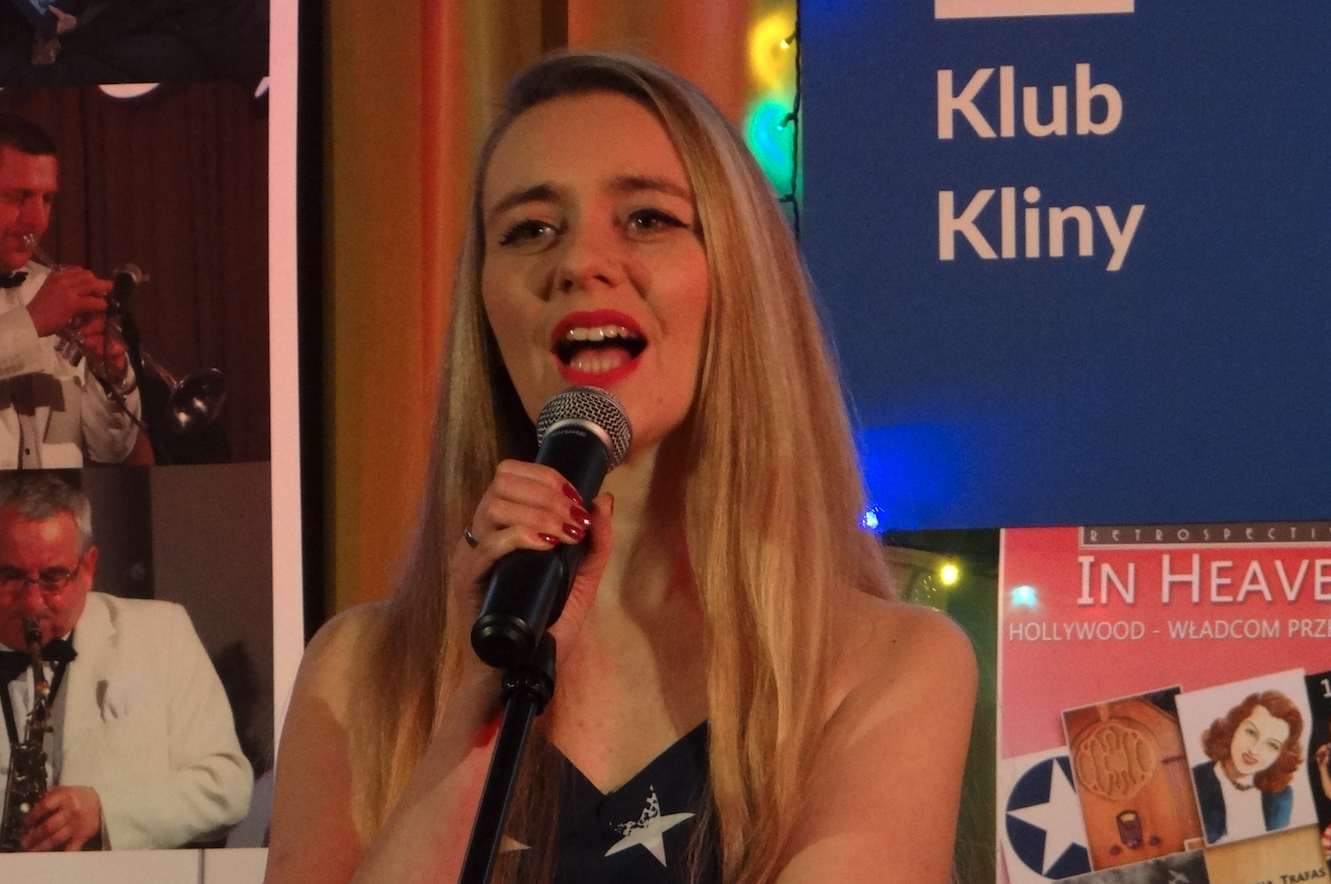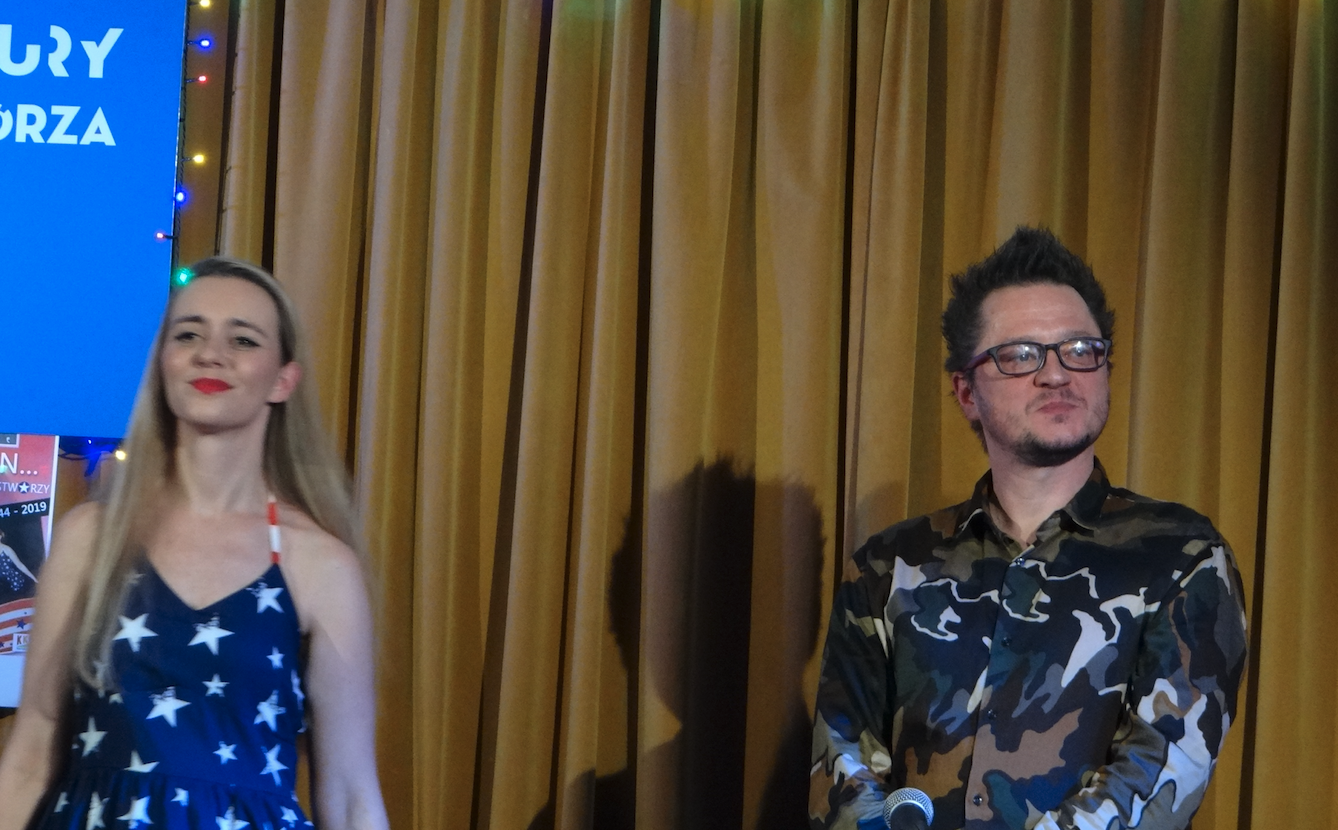 After the artists' performance, the organizers presented a lecture consisting of over 100 photographs, which presented Krakow forts, Krakow aviation in the past and now. Most of the photos were shown publicly for the first time. The background to the photos was music from the Austro-Hungarian times. The lecture made the viewers aware of the huge wealth of historical buildings and the mass of renovation and revitalization work done.
Written by Karol Placha Hetman