Kraków 2022-10-26
Bell 505 Jet Ranger X.
The Bell 505 Jet Ranger X is a modern, light American-Canadian helicopter developed by Bell Helicopter and manufactured at Bell Textron.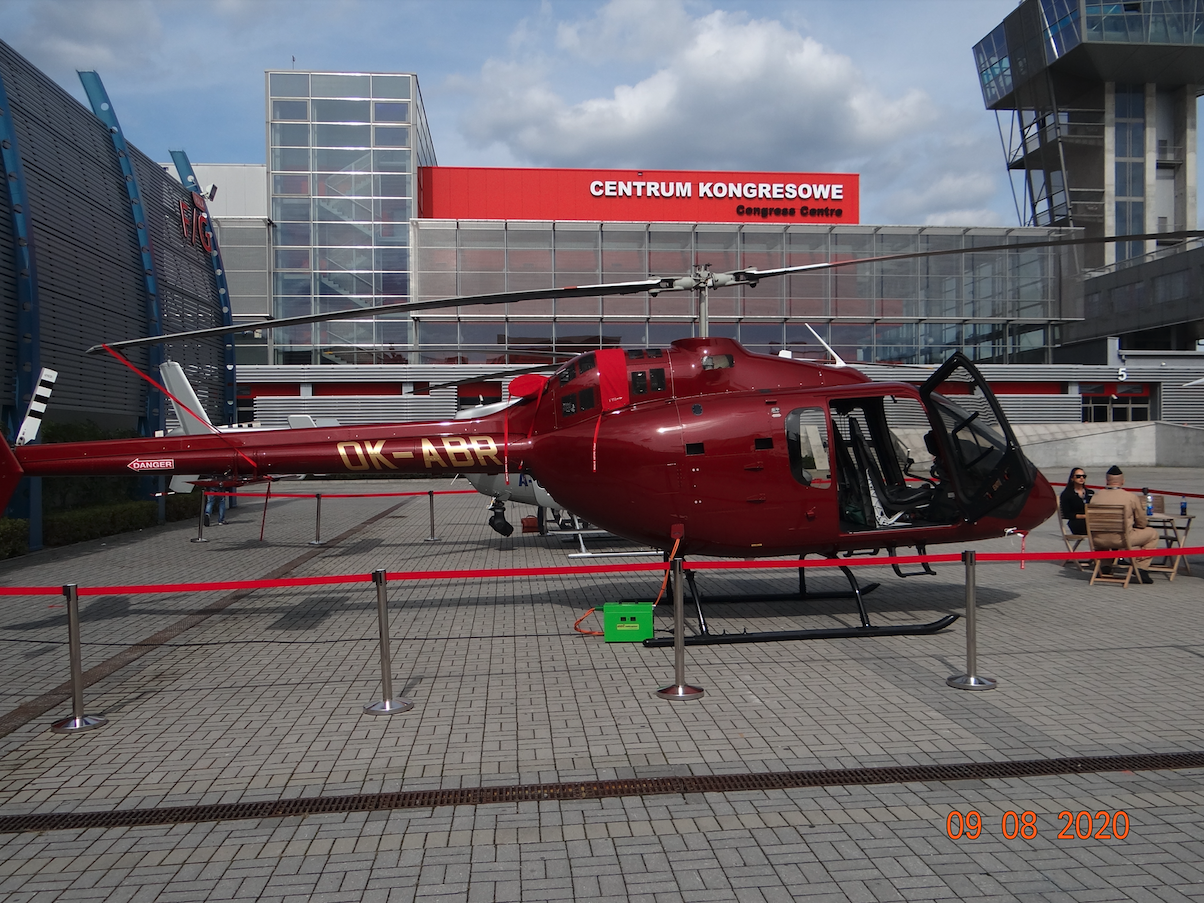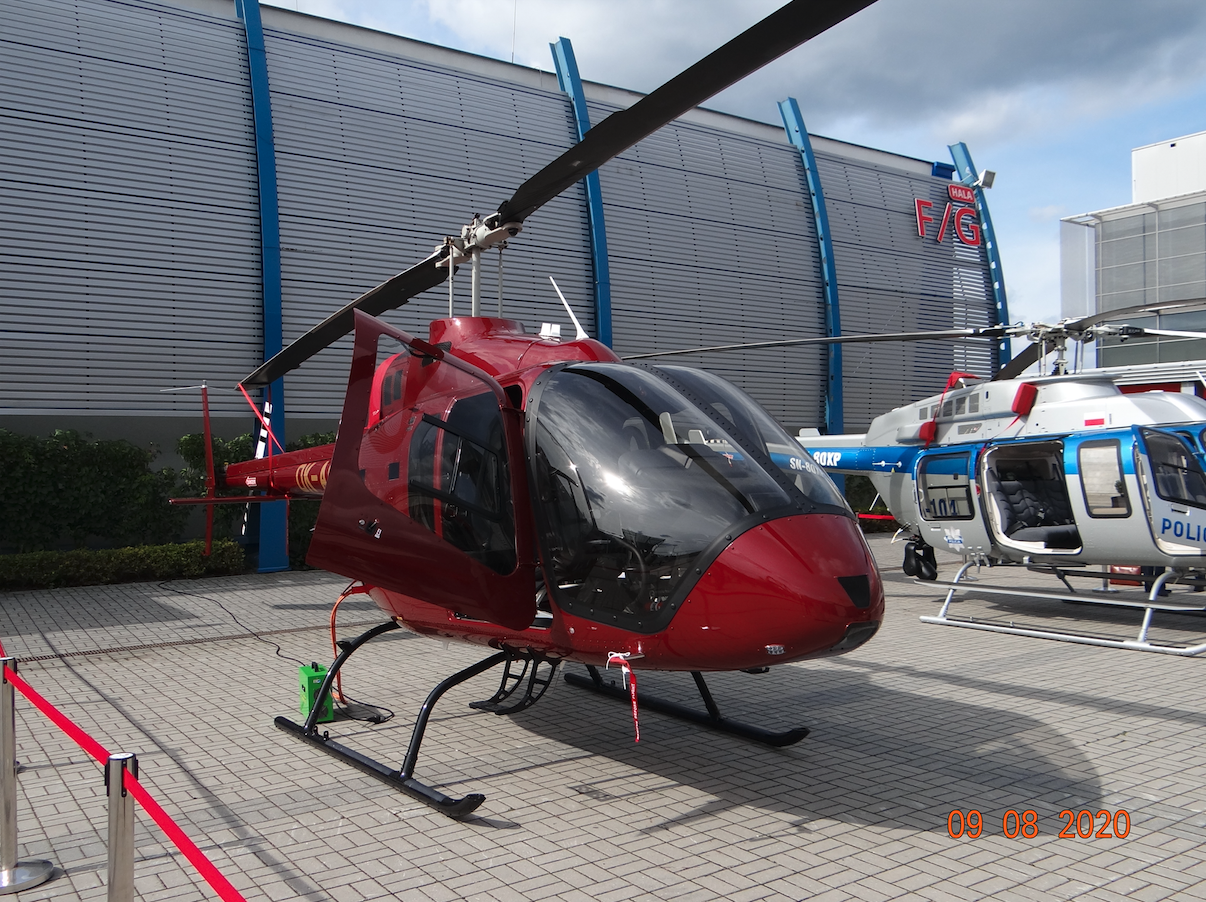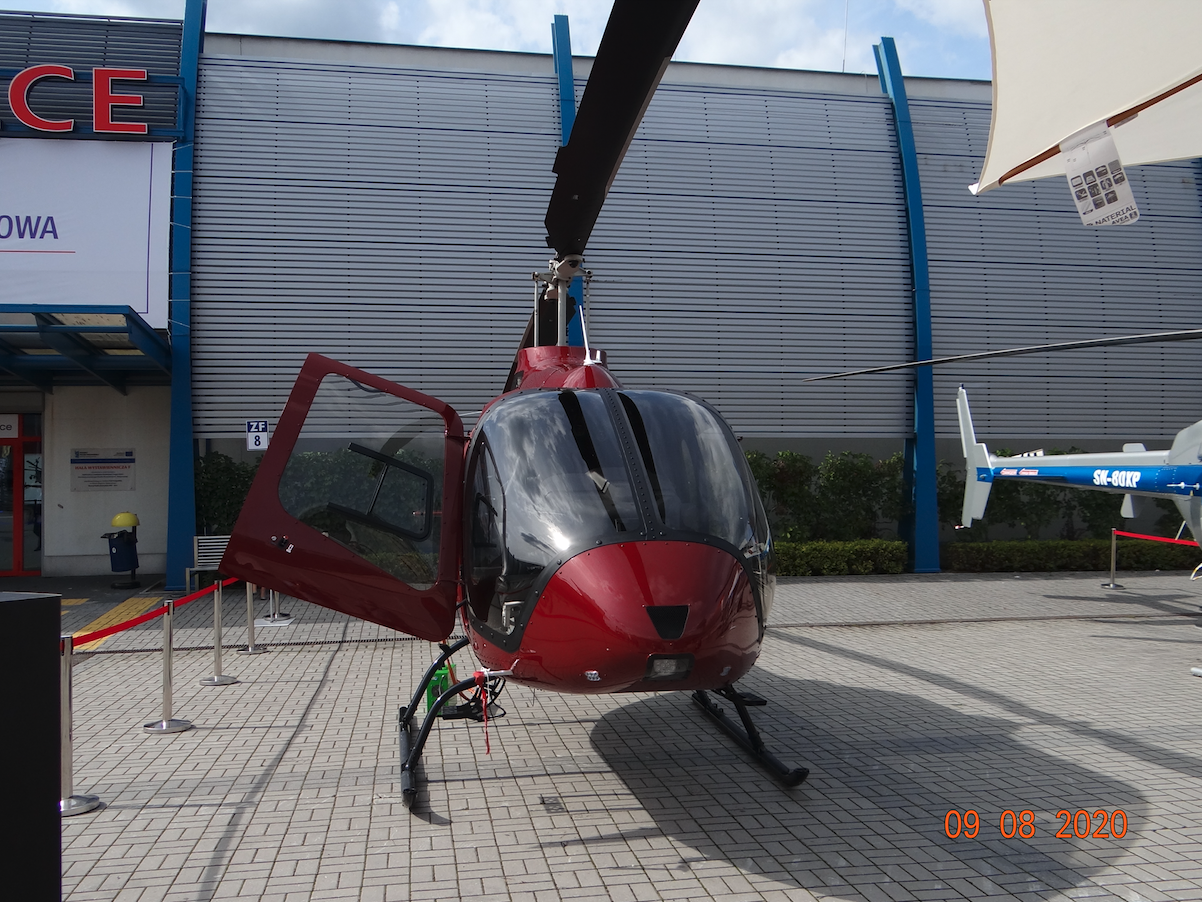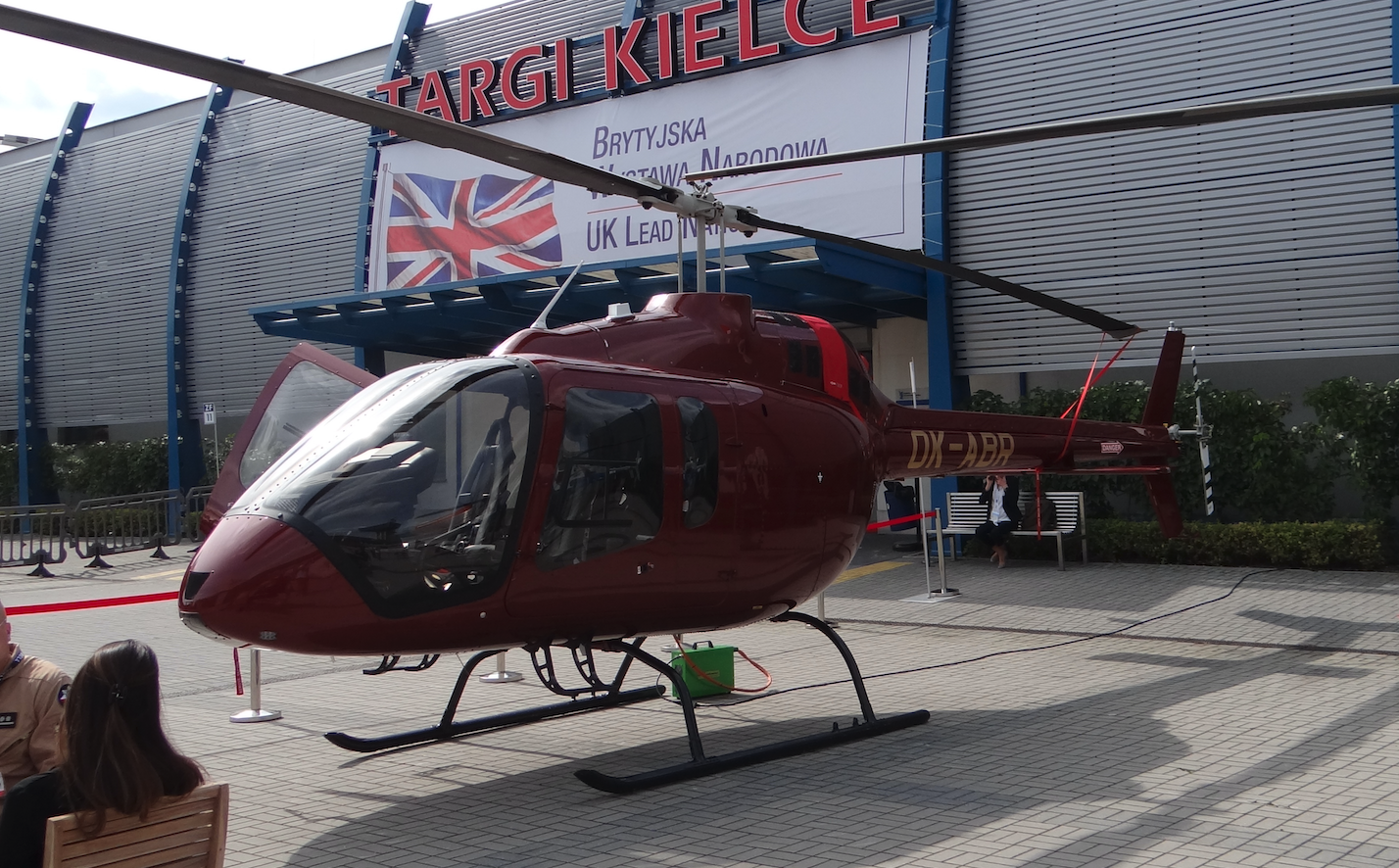 A mock-up of the helicopter was shown at the 2013 Paris Air Show. The Bell 505 helicopter made its first flight on November 10, 2014. In 2015, the helicopter obtained the American certificate, and in 2016, the Canadian certificate. The first Bell 505 was delivered on March 7, 2017, to a private operator in Arizona, United States. The first large market for a helicopter turned out to be China, where the tourist operator ordered 60 machines. In 2016, customers already placed orders for 240 machines. By the end of 2022, over 360 copies had been built.
In Poland, the Bell helicopter was presented in 2015 in the form of a mock-up during one of the business forums. Until 2022, several machines were purchased in Poland.
Bell 505 design.
There are 5 people on board the helicopter; 1 pilot and 4 passengers. The Bell 505 helicopter is a new design, but it uses the solutions used in its predecessor, the Bell 206 L-4 helicopter. The airframe is made of composites and metal. The floor in the helicopter is flat, which allows various interior configurations. Its entrustment is 22 ft2 (2.04 m2). The luggage compartment has a capacity of 18 ft3 (0.51 m3). The helicopter has a Garmin G1000H glass cockpit. The remote control has two large LCD screens.
The helicopter was powered by one Safran Arrius 2R turbine engine with a two-channel FADEC electronic control system. Overhaul inspections are performed every 3,000 hours of engine operation.
The basic components of the Bell 505 helicopter are manufactured in several factories in the USA and Canada.
Data T-T Bell 505 Jet Ranger X:
The capacity of the helicopter is 1 pilot and 4 passengers. Length 42 ft 5 in (12.93 m). Height 10 ft 8 in (3.25 m). Curb weight 2,180 lb (989 kg). Max takeoff weight 3,680 lb (1,669 kg). One Safran Arrius 2R turboshaft engine, 505 shp (377 kW). Main rotor diameter 37 ft 0 in (11.28 m). Main rotor area 1.075 sq ft (99.9 m2). Top speed of 144 mph (232 km / h; 125 kn). Range 383 mi (617 km, 333 nm).
Written by Karol Placha Hetman