Kraków 2014-11-10
Balice Airport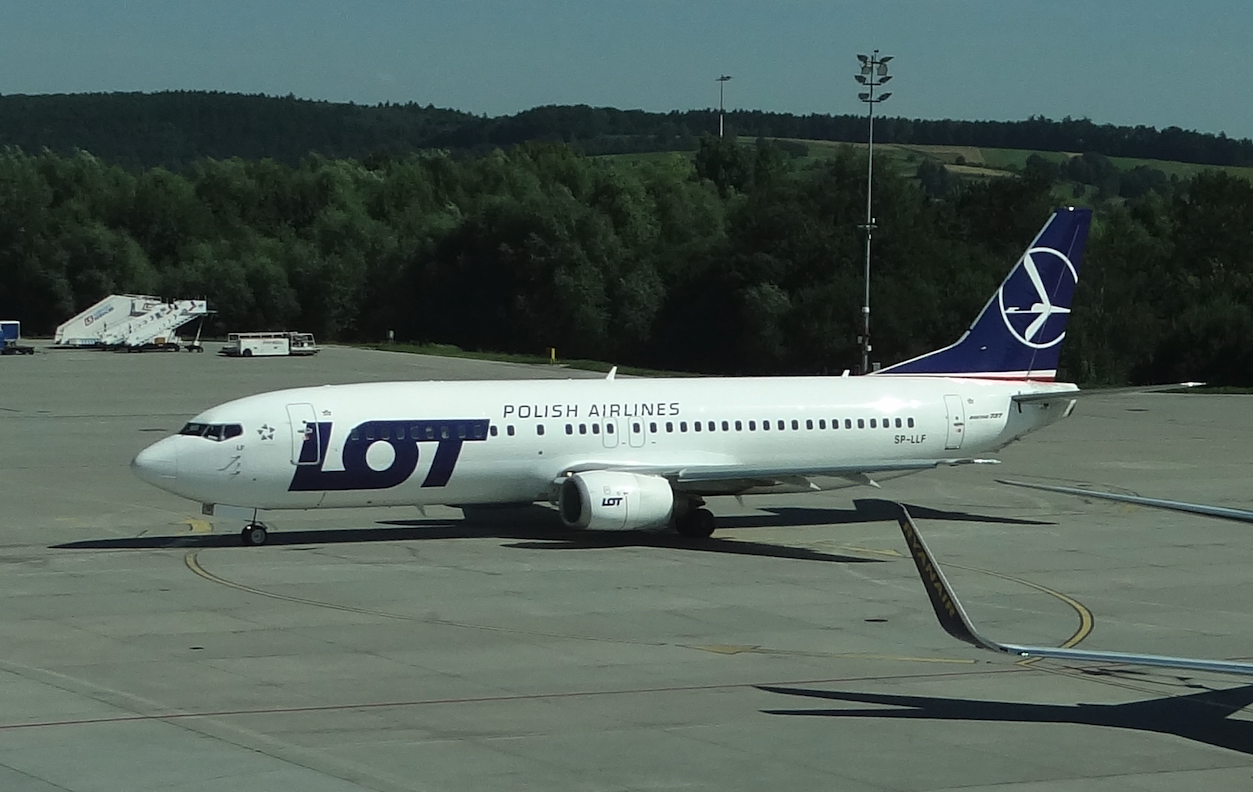 Boeing B.737 SP-LLF.
Boeing B.737 SP-LLF is the fifteenth B.737 aircraft in LOT Polish Airlines. The aircraft was delivered in June 1997, and it was the third new aircraft of this type in the fleet. Boeing B.737-400, SP-LLF, MSN 28752 No. 2874. The aircraft was made in 737-45D. The plane was delivered at the beginning of June 1997, just before the visit of the Holy Father John Paul II to Poland, and it was with this machine from Balice Airport that Saint John Paul II returned to Rome. In February 2005, the aircraft was transferred to Centralwings. From 1.06.2009, the plane flew in the Polish company LOT Charters. Then he returned to LOT Polish Airlines. In January 2020, three other B.737-400 aircraft, with registrations SP-LLE, SP-LLF, SP-LLG; they were withdrawn from passenger transport and adapted for cargo transport.
Krakow Airport named after Saint John Paul II the Great is the second largest in the Polish-Lithuanian Commonwealth after Okęcie. In 2014, it handled 3,818,000 passengers. 17 carriers (6 low-cost, 11 traditional) are flying from it.
Written by Karol Placha Hetman