Gdynia 2014-09-10
Babie Doły airport.
20th anniversary of the establishment of the Naval Aviation Brigade.
In 2014, the Naval Aviation Brigade celebrated its 20th anniversary. On this occasion, on July 19, 2014, an Open Day was organized at Gdynia Babie Doły Airport (43. Naval Aviation Base in Gdynia at Zielona Street). It included air shows, a static exhibition of airplanes and helicopters, as well as weapons and specialized equipment. The event lasted from 10:00 am to late afternoon. Admission was free, through the so-called Papal Gate. Coaches ran from the gate to the show place, carrying the spectators. Some viewers traveled this route on foot, observing the changes that have taken place in recent years at the base, which has been missing fighter planes for over 10 years.
You could see at the static exhibition; airplanes; CASA 295, MiG-29, M-28 nb 1008, M-28 nb 0810, M-28 nb 1118, Dutch Eurocopter EC 155B1 Dauphin helicopters, registrations PH-EQU, Mi-2 nb 5245, W-3RM Sokół nb 0815, SH -2G nb 3545, Mi-8 nb 0608, Mi-14PŁ nb 1011. Former; rocket sets, rescue equipment, lifeboats, maintenance vehicles. There was a show by the Formoza Military Unit, the Military Police, the Anti-Terrorist Police Unit and the Search Volunteer Rescue Service. The representatives of the "Gdynia Krakusów Squad" Association also took part in the air picnic, giving a very nice demonstration of the operation of a group of cavalrymen. The artistic setting was prepared by the Military Club from Gdynia Babich Doły in cooperation with the Club of the 44th Naval Aviation Base in Siemirowice.
The air show program was supposed to be very rich. But only two helicopters presented themselves in the air. According to unofficial information, general Lech Majewski did not agree to the extensive program and limited it drastically. ("There are no flights, there are no accidents and disasters. It is proved so."). We saw only the W-3 Sokół and Mi-14 helicopters in the air.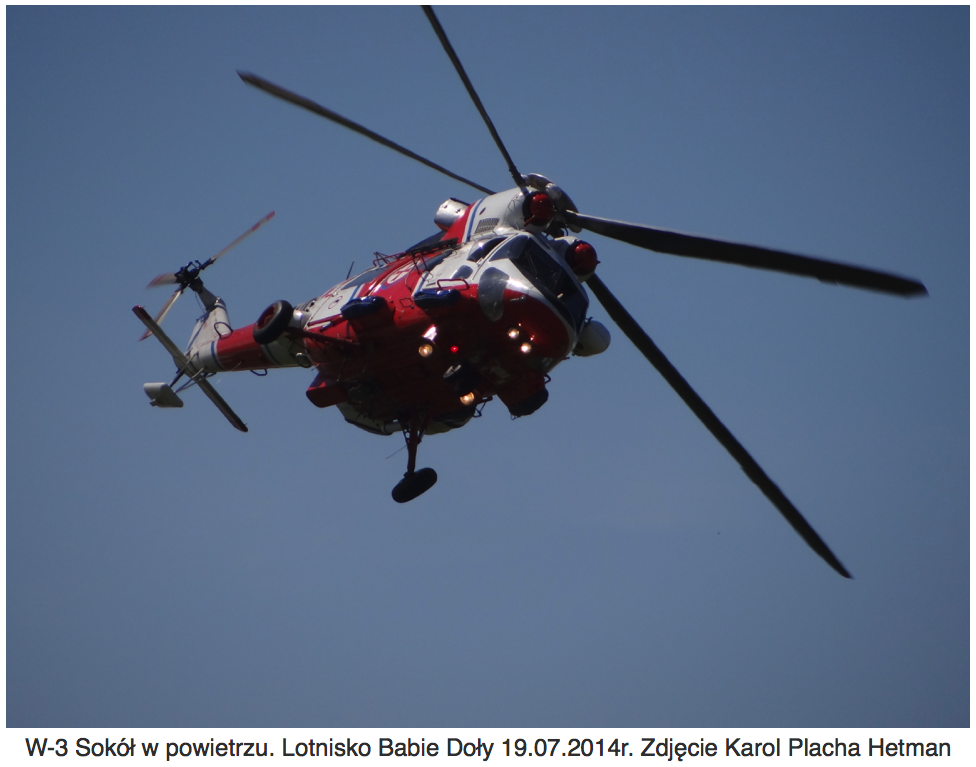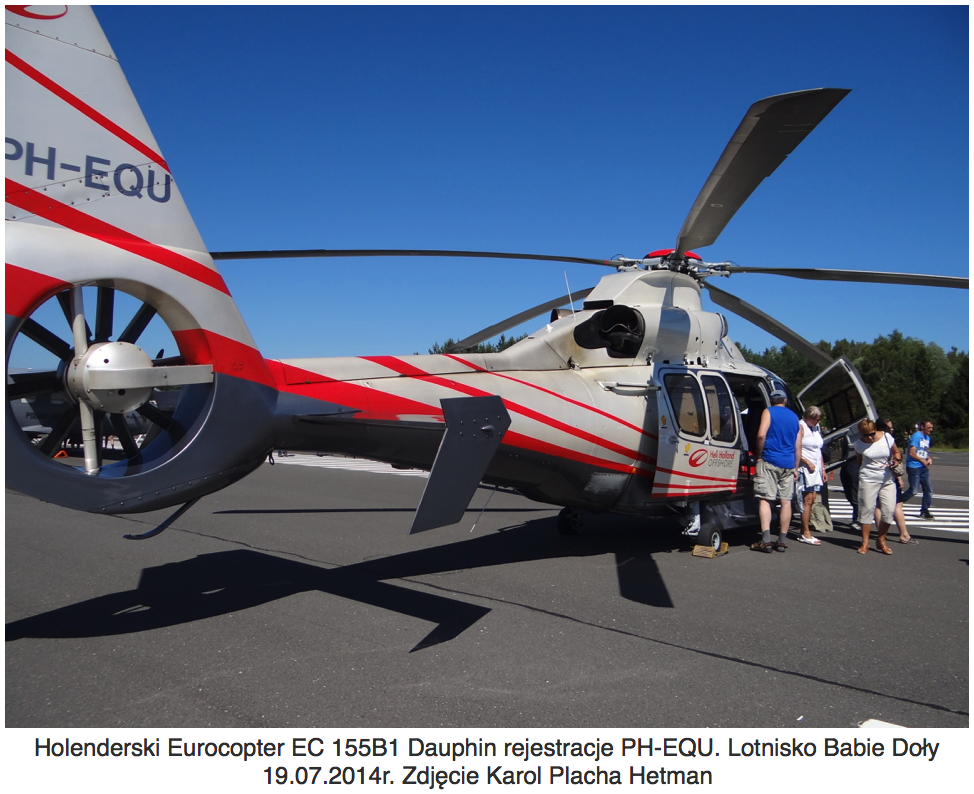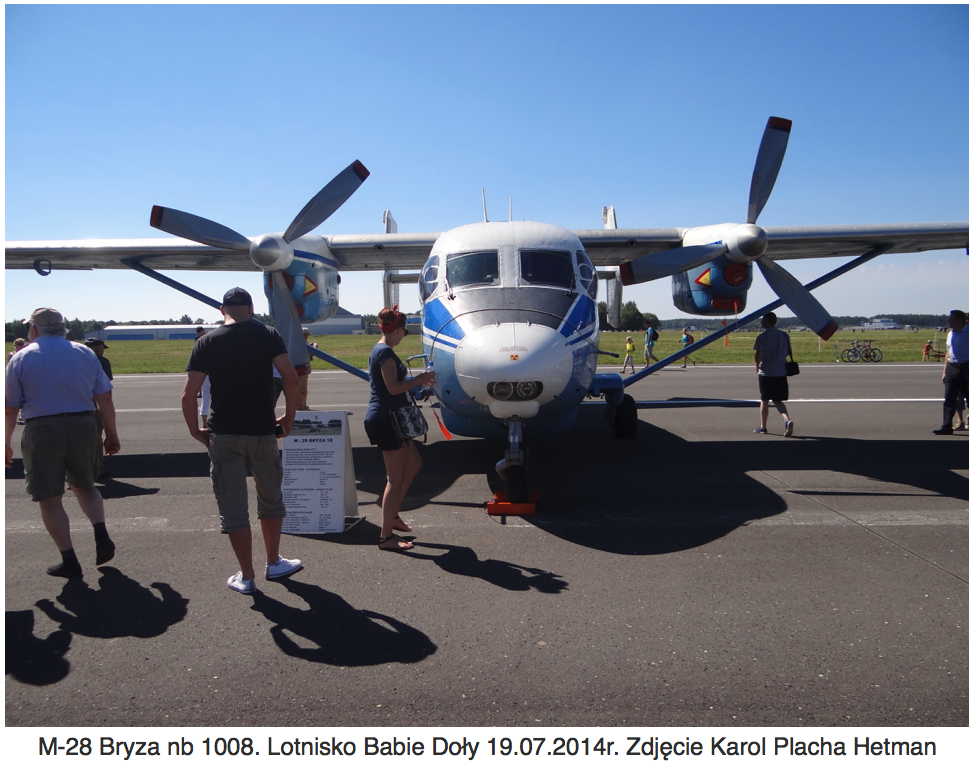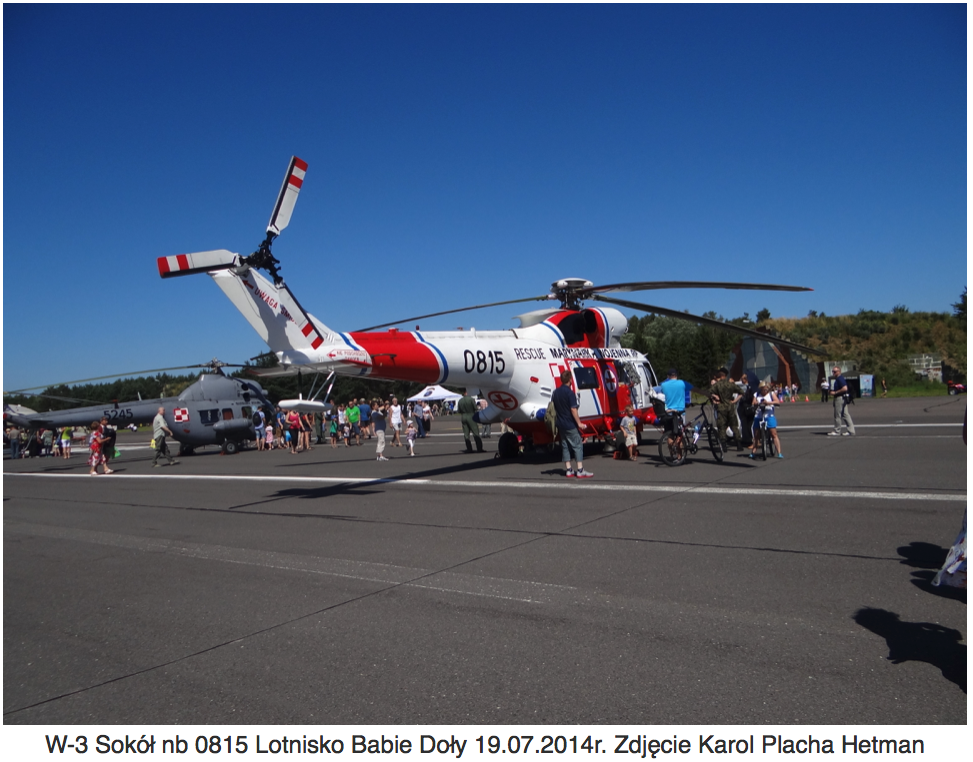 Written by Karol Placha Hetman