Kraków 2012-04-26
History ATR 42, 72.
297b Section 15.08.1991 rok. ATR 42, 72 in Poland.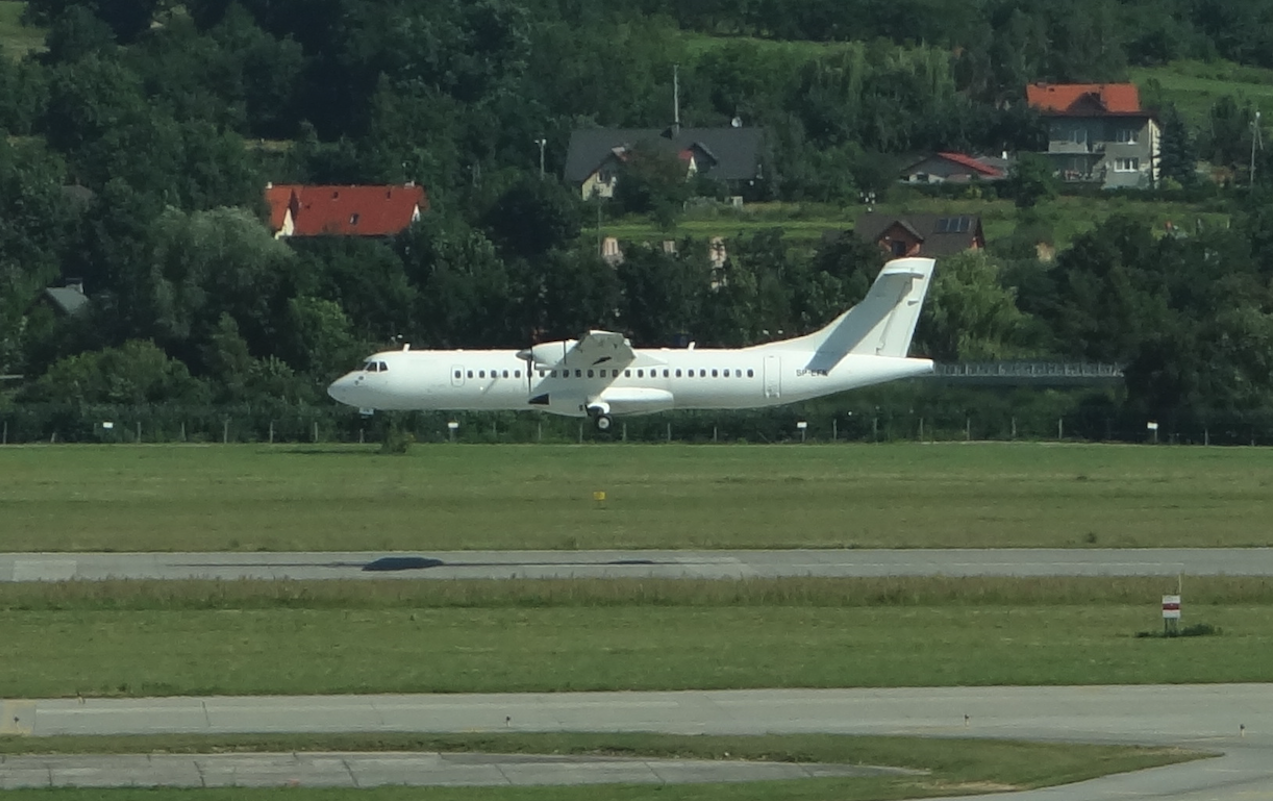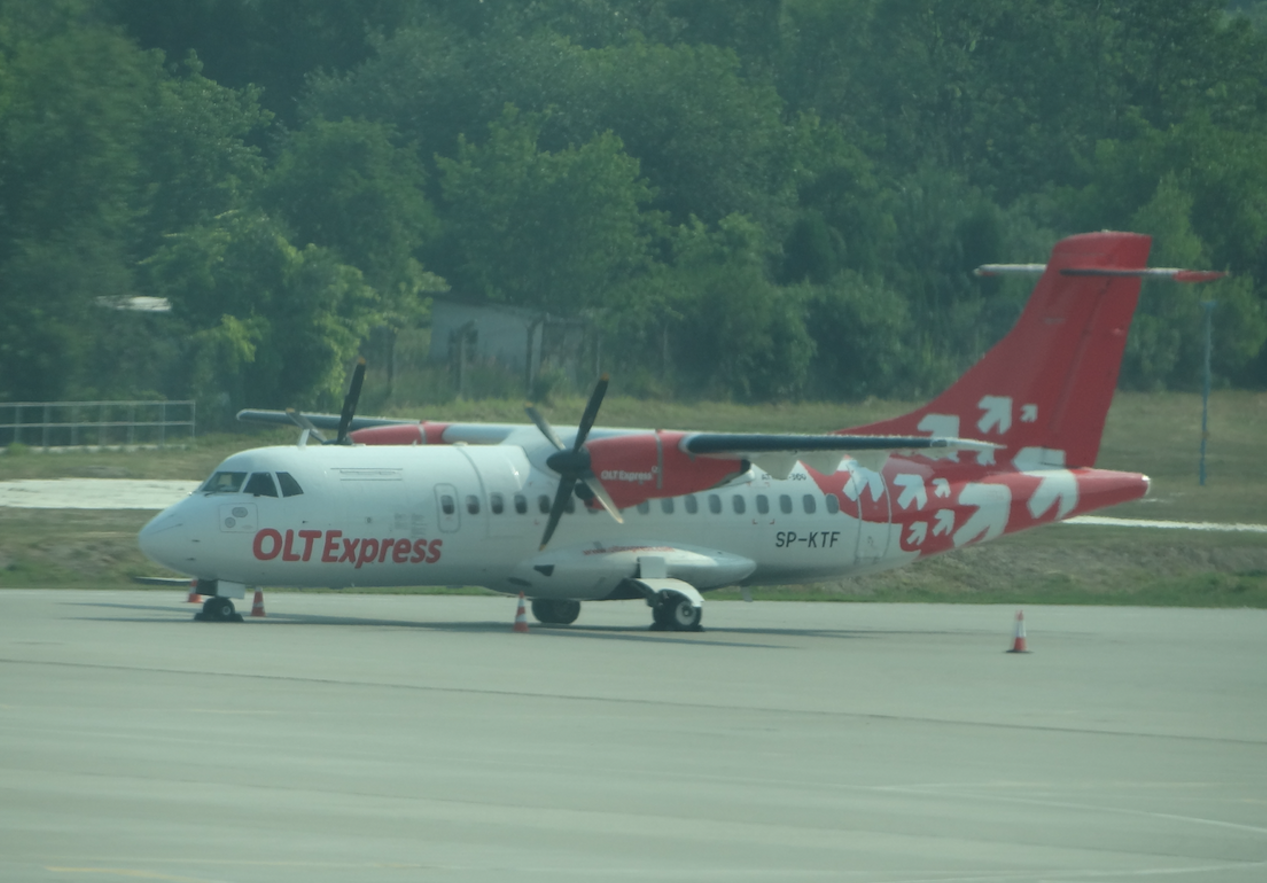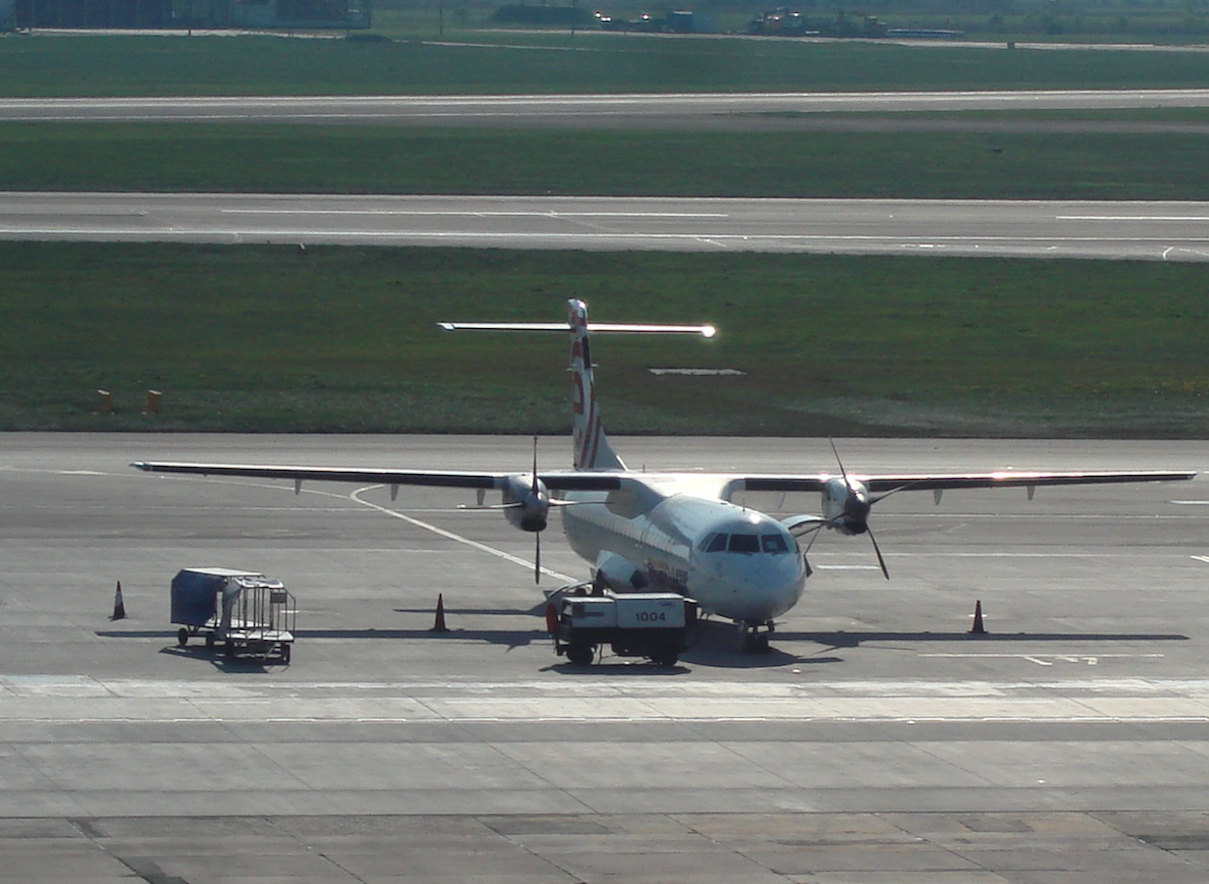 The ATR 42 was designed as a twin-engined, cantilever dorsal wing (not a high wing). Thanks to this solution, the center wing is above the cabin ceiling and does not limit its space. The aircraft is defined as a narrow-body one-aisle plane.
The very selection of the top position of the wings resulted from the experience gained in the development of short take-off and landing airplanes. With this arrangement, the lift of the wings is much higher than the center of gravity of the machine (like a parachute jumper). This makes it easier to keep control of the control functions.
This solution has additional advantages. It is much easier to arrange motors with propellers and the chassis does not need long legs. This also translates into a lower chassis weight. The disadvantage is the necessity to install a nacelle for the main landing gear, as well as disturbance of the air flow of the fuselage. Another advantage is the low fuselage setting above the ground. It is easier to handle such a plane, load freight and bring passengers on board. Usually, such structures have their own gangway (stairs), which does not make them dependent on airport equipment.
When designing the ATR 42, the engineers took into account the American FAR-25 and European JAR-25 regulations. Composites (carbon fibers, Kevlar, Nomexs) were used on a large scale in the construction of the aircraft. These materials are the basis; wings, tail, engine nacelles and main landing gear.
The ATR 42 and ATR 72 planes were used in Poland in the amount of 29 copies.
Written by Karol Placha Hetman