Kraków 2009-04-02
The tragedy of An-24 SP-LTF on April 2, 1969.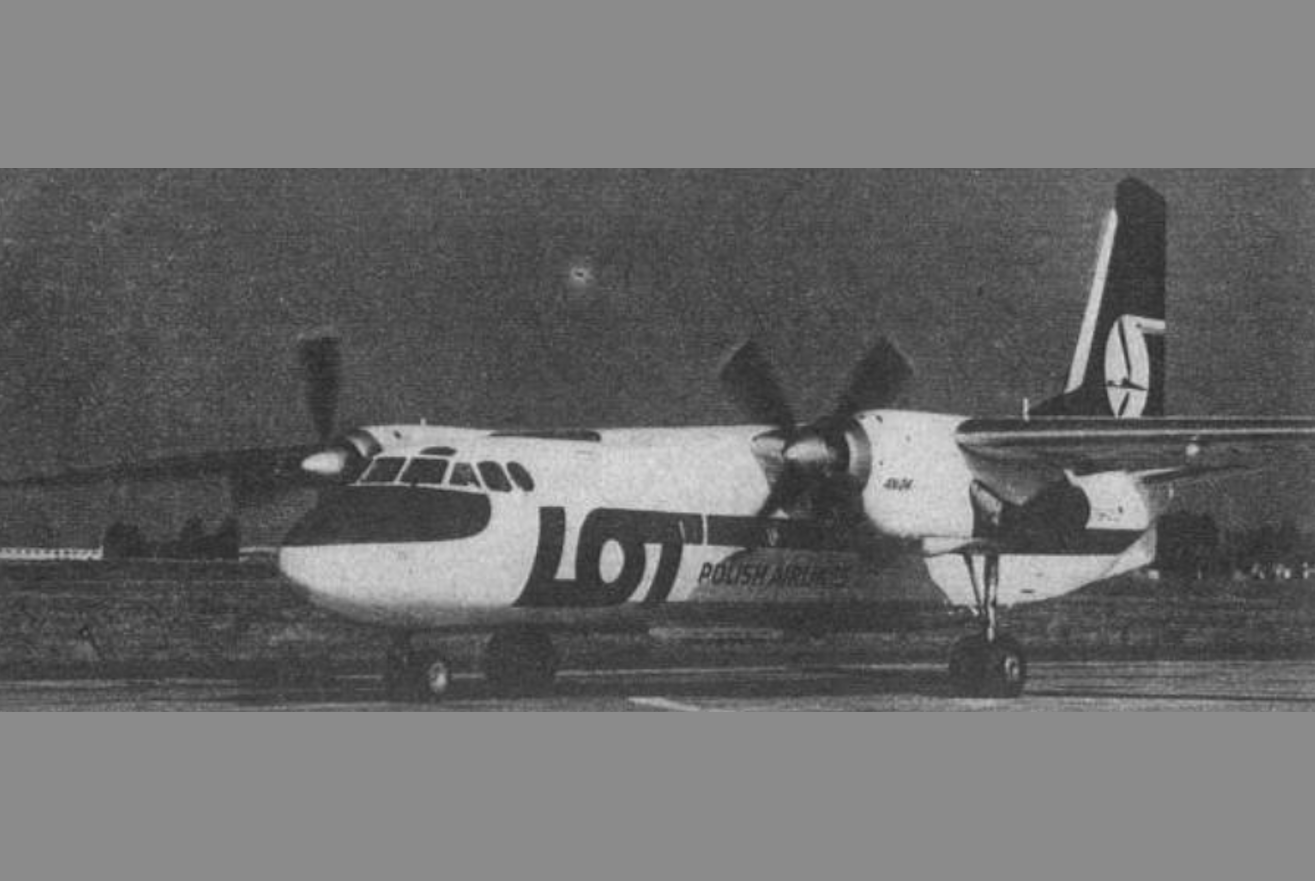 This year (2009) was the 40th anniversary of one of the greatest disasters in the Polish Aviation. On April 2, 1969, the An-24 SP-LTD plane crashed and both passengers and crew were killed. Everyone on board. Whenever there is a danger in the air, a series of events occurs, and if there is no break in the spiral, a catastrophe occurs. These events are; bad, deteriorating weather, pilot illness, human error, uncertain information, neglect of activities that we have done thousands of times.
On April 2, 1969, at 3:20 p.m., the PLL LOT An-24 SP-LTF plane took off from the Okęcie airport on the scheduled flight LO-165 to Krakow's Balice. It was a relatively modern plane and very young. Only two years in service. There were 53 people on board; 6 crew members and 47 passengers. The captain was Czesław Doliński with 20 years of experience in aviation and 2 million kilometers flown. Among the passengers was; LOT pilot returning home to Krakow, professor Zenon Klemensiewicz (78), an outstanding linguist, president of the Krakow branch of the Polish Academy of Sciences, as well as fourteen-year-old Stanisław Lewiński - son of the Minister of Communication Piotr Lewiński, flying to Krakow with his uncle.
The flight from Warsaw to Krakow on this plane took 50-55 minutes as standard. The weather was typically low, cloud cover 0.7-1.0, wind quite strong from NW, and south from W (Orawiak), cloud base - 500 meters, visibility up to 8 kilometers, in snowfall (in the south of Poland behind Krakow) - zero. However, these were not the conditions that prevented safe flight. However, this An-24 did not reach Balice. Around 4:10 pm the plane crashed on the slope of the Polica mountain (1,369 m above sea level) in the Babia Góra Range near Zawoja. The weather was much worse here. Fog and snow blizzard. In the higher parts of the mountains, the temperature was below zero and there were snow squalls.
The plane mowed a 300-year-old forest about 200 m long. The inhabitants arrived at the crash site and the rescue teams found only scattered remains and pieces of bodies. Some bodies hung from trees. No person survived the collision with the mountain.
Written by Karol Placha Hetman