Mirosławiec 2021-04-09
Travel to the Mirosławiec airport.
In the 1960s, the military unit in Mirosławiec had about 40 turbojet combat aircraft and several liaison and transport aircraft. The unit consisted of about 4,000 professional and military soldiers. In addition, there were 500-800 reservist soldiers who, during the exercises, were to consolidate the abilities and skills obtained during the basic service. The pilots were only officers, professional soldiers.
The soldiers came to the unit by rail, because the call for exercises or basic military service entitles to free rail travel. It was said then; "Defending borders pays for nothing."
Those called, who lived in the center or in the south of Poland, traveled by trains to the Piła Główna station. In Piła you got on the train from Piła Główna - Wałcz - Kalisz Pomorski - Stargard Szczeciński. You reached the Kalisz Pomorski station and here was another change for the Choszczno - Kalisz Pomorski - Mirosławiec - Złocieniec - Połczyn Zdrój train to get off at the Mirosławiec station. There was also a second alternative; At the Wałcz Raduń station, change to the route train; Krzyż Wielkopolski - Człopa - Wałcz - Wałcz Raduń - Wierzchowo Pomorskie - Złocieniec - Połczyn Zdrój to get off at Wierzchowo Pomorskie station. Here there was another change for a train from Złocieniec to Kalisz Pomorski, to get off at the Mirosławiec station. Despite so many changes, it was possible to get there within 3-5 hours (Piła - Mirosławiec airport).
At the station in Mirosławiec, a military truck from the airport was usually waiting for conscripts and reservists, so it was not necessary to march 7 km. It was difficult for the so-called occasion, because it was and still is the road from Mirosławiec only to the airport.
Railway in the Mirosławiec region.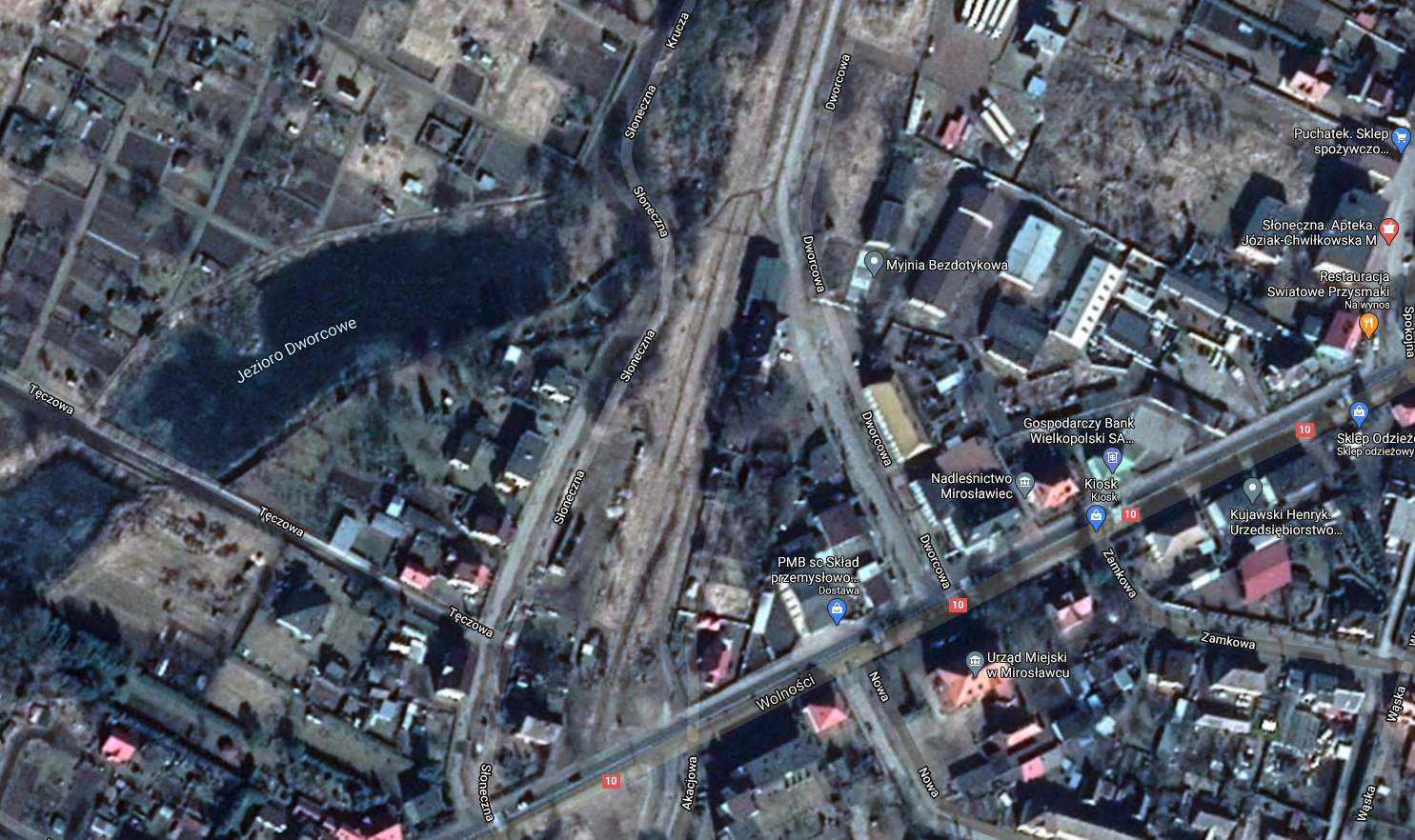 Written by Karol Placha Hetman