Nadarzyce 2013-10-22
Airport and 21. Central Military Exercise Area - Nadarzyce.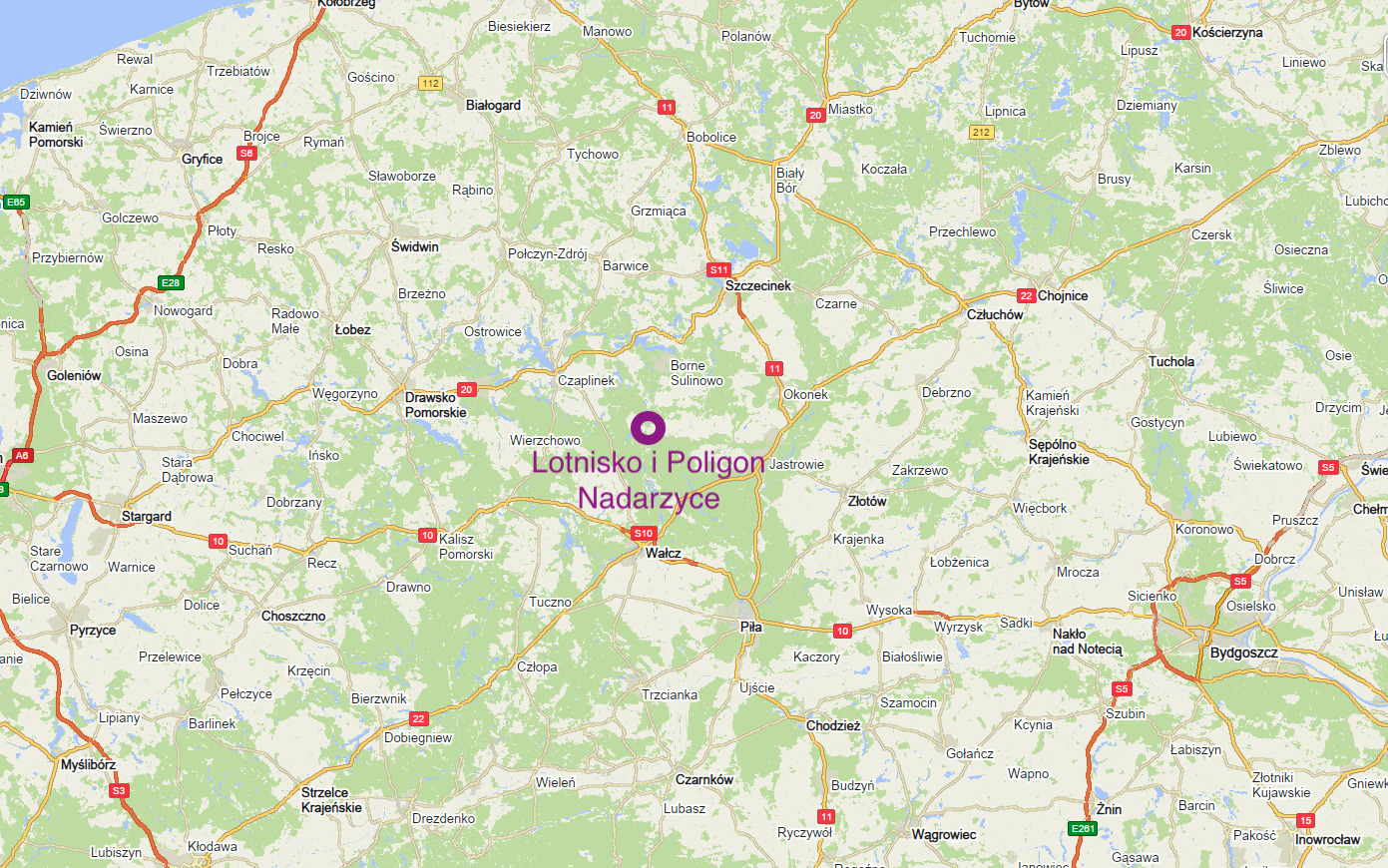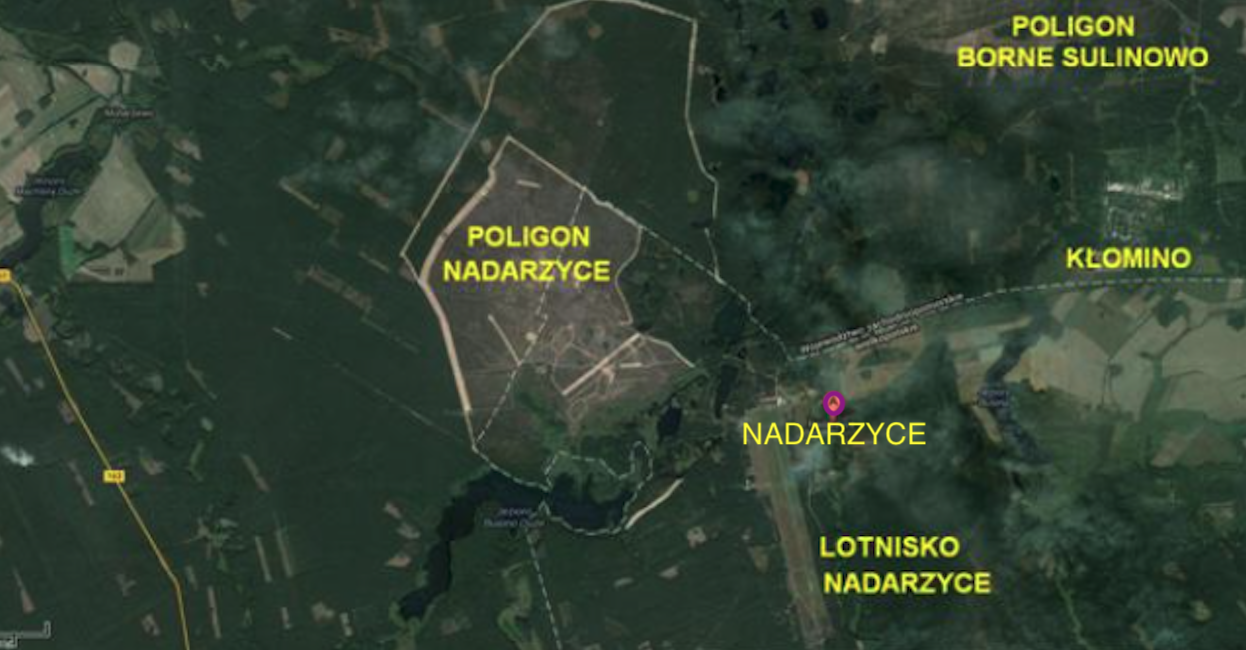 Aviation training ground.
In 1950, the 16th Assault Aviation Division of the Air Force was established in Piła, which included the air regiments in Piła, Mirosławiec and Poznań (Ławica Airport). In 1957, the 16th Assault Aviation Division had in its composition; 6. PLSz Piła, 51. PLSz Piła, 53. PLSz Mirosławiec. In 1954, the Division terminated Pe-2 dive bombers, leaving only the Il-10 aircraft, which were retired until 1960. The division used MiG-15 and Lim-1/2 planes. So there was a need to create an air training ground adapted to the fire training of these air regiments.
In Nadarzyce there was an backup airfield with a ground landing area. There was no air regiment stationed there, and it was looked after by the Alternate Airport Command. There was already a bombardment circle on its territory and shooting targets. Pilots on Pe-2, Ił-10 and Tu-2 planes stationed at Ławica Airport practiced here and dropped cement bombs. And the deck gunners fired live ammunition at ground targets. There was a large Soviet military complex with two cities nearby; Borne Sulinowo and Kłomino. The total area of ​​this area is 18,000 - 20,000 hectares. It was used by the Soviet armored, artillery and missile forces.
It was a good place to set up an air training ground, although not the only one. The area of ​​Międzychód (near Skwierzyna) and Witkowo (near Powidz Airport) was taken into account. 21. The Air Force Training Range in Nadarzyce was established in 1953. The official opening date of the training ground is 03/03/1953. The training ground was managed by the commandant of the training ground, who also managed the airport.
Currently, the training ground is used by Poland and its NATO allies.
Written by Karol Placha Hetman