Kraków 2019-05-18
Airplanes-Memorials in Witkowo. Il-28, TS-8
Witkowo is a city in the province Wielkopolskie, in the Gniezno poviat, located on the Września Plain. The seat of the municipal-rural commune of Witkowo. In the years 1975-1998 the city was administratively part of the province. Konin. Since 1999, Witkowo is located in the Gniezno Poviat, in the north-eastern part of the Wielkopolska Province. Witkowo is currently the administrative center of the urban-rural commune. It covers 8.3 km 2 and is inhabited by 7,950 people.
The economy of the Commune and the City of Witkowo is dominated by agriculture, services and small-scale production as well as tourism and recreation. 700 business entities are registered in the city and commune. There are 900 individual farms in the commune. There are 12,100 ha of agricultural land in the commune.
The area of the Witkowo commune is well covered by the road network. In the 19th century, the narrow-gauge railway network developed strongly, which is now being attempted to restore its splendor.
The city of Witkowo is associated with the 33rd Transport Aviation Base in Powidz (one of the largest employers in the commune). The Powidz airport is one of the largest facilities of this type in Europe. These connections date from 1952.
In 1952, the construction of a military airport near Powidz was commenced. On the one hand, its layout is typical for airports built during this period, but on the other hand it is distinguished by the size and length of the main DS (RWY). It was designed by Soviet specialists with the view that it could accept Soviet strategic and continental bombers: Tu-16, Tu-20, Tu-22, Miasiszczew M-4, Miasiszczew 3M. The length of DS (RWY) 2 000 - 2 500 m is insufficient for this type of aircraft, therefore the length of RWY is 3 500 m. It is known that Soviet bombing regiments, mainly from the Kaliningrad region, have been stationed here for a short time.
From 1956, the Regiments of the Polish Army were stationed at the Powidz Airport. Mainly armed with Ił-28 bomber planes. In the 70-year period Su-20 planes were based here, and from 1984, Su-22 airplanes. Transport planes Lockheed C-130 Hercules have been based here since 2009.
In Witków there are two aircraft-monuments: Il-28 and TS-8 Bies.
Aircraft Il-28 nb 10 served in Powidz from 1952 to 1977. Plane on the plinth was set on 1988-08-23. A memorial plaque was founded on 2001-06-23.
The TS-8 Bies nb 0627 plane is on the school grounds.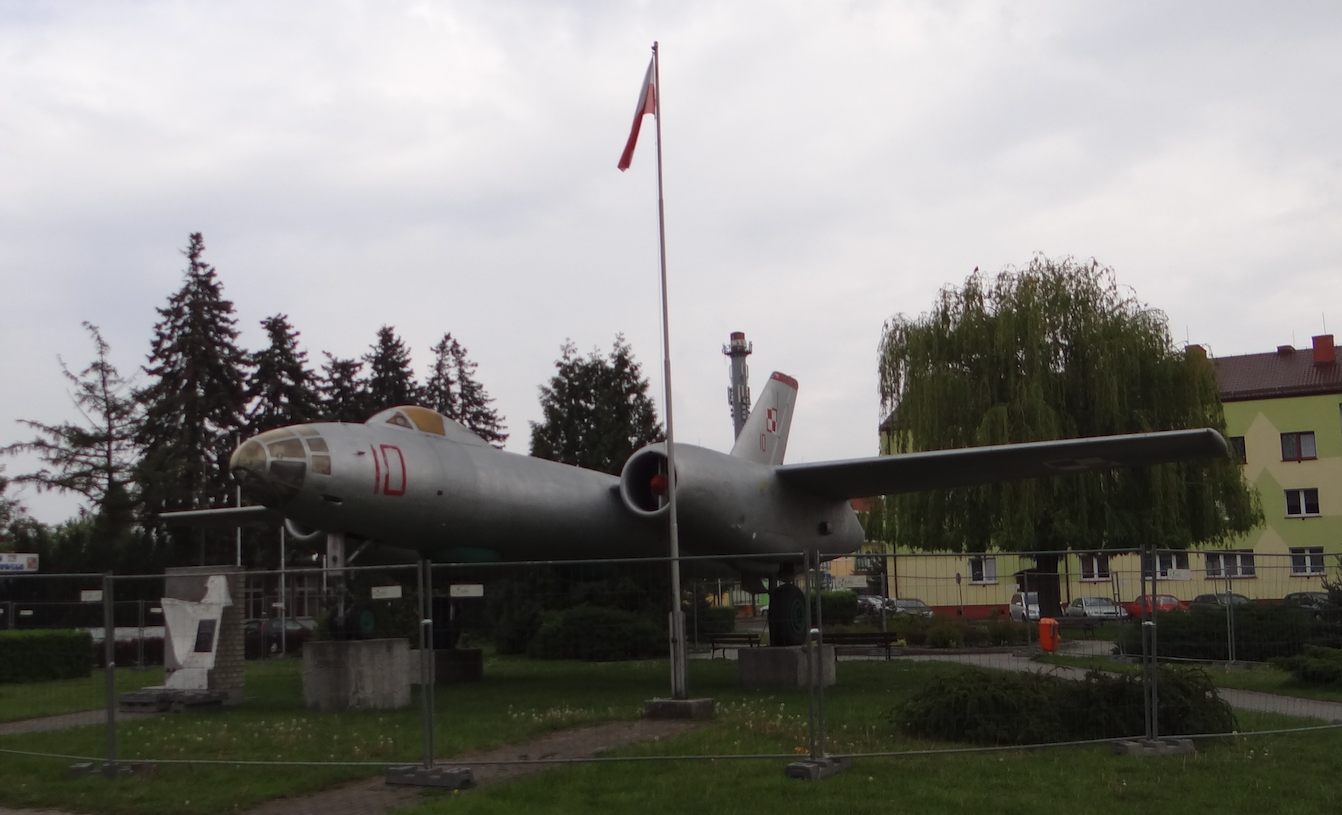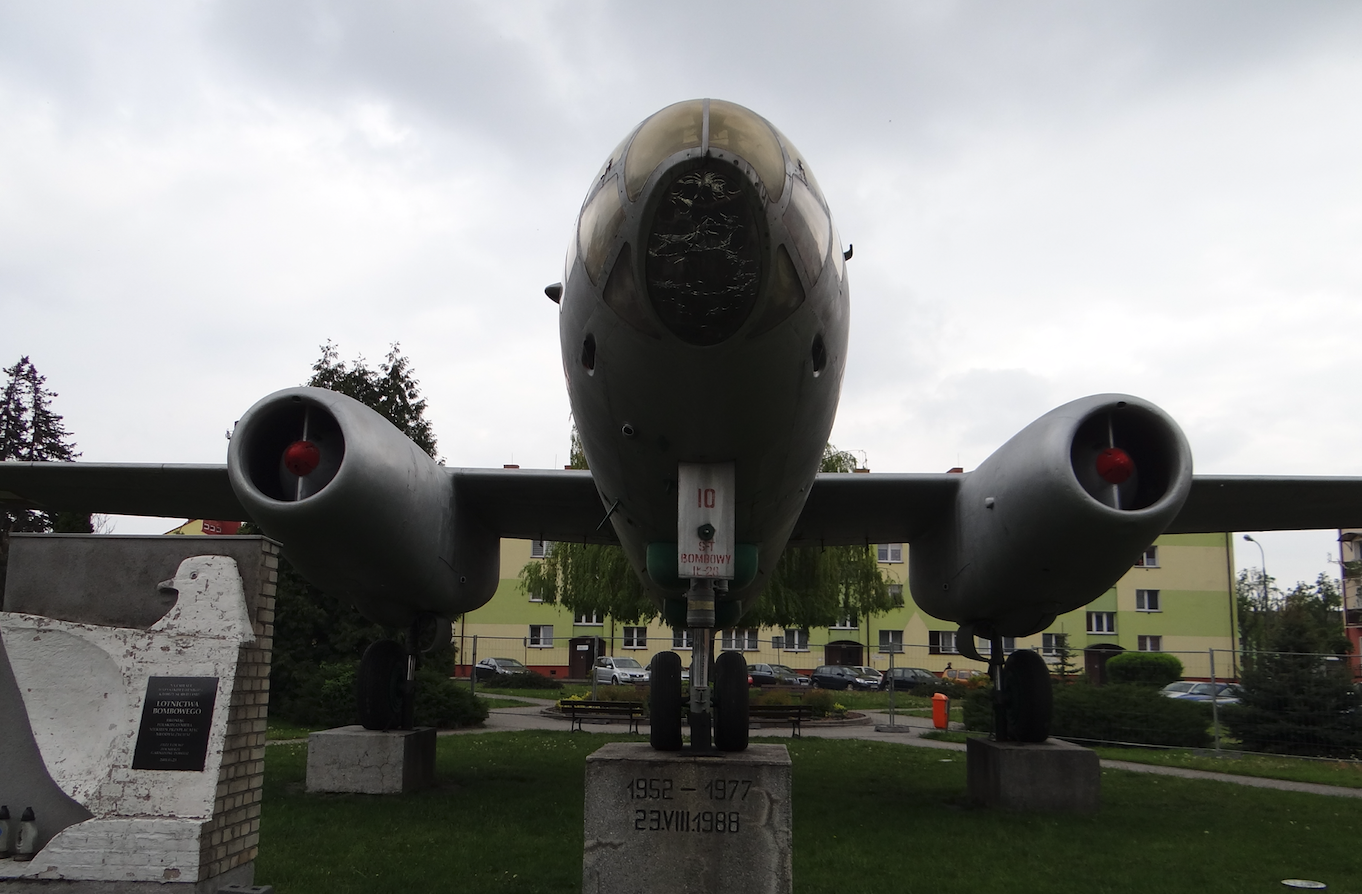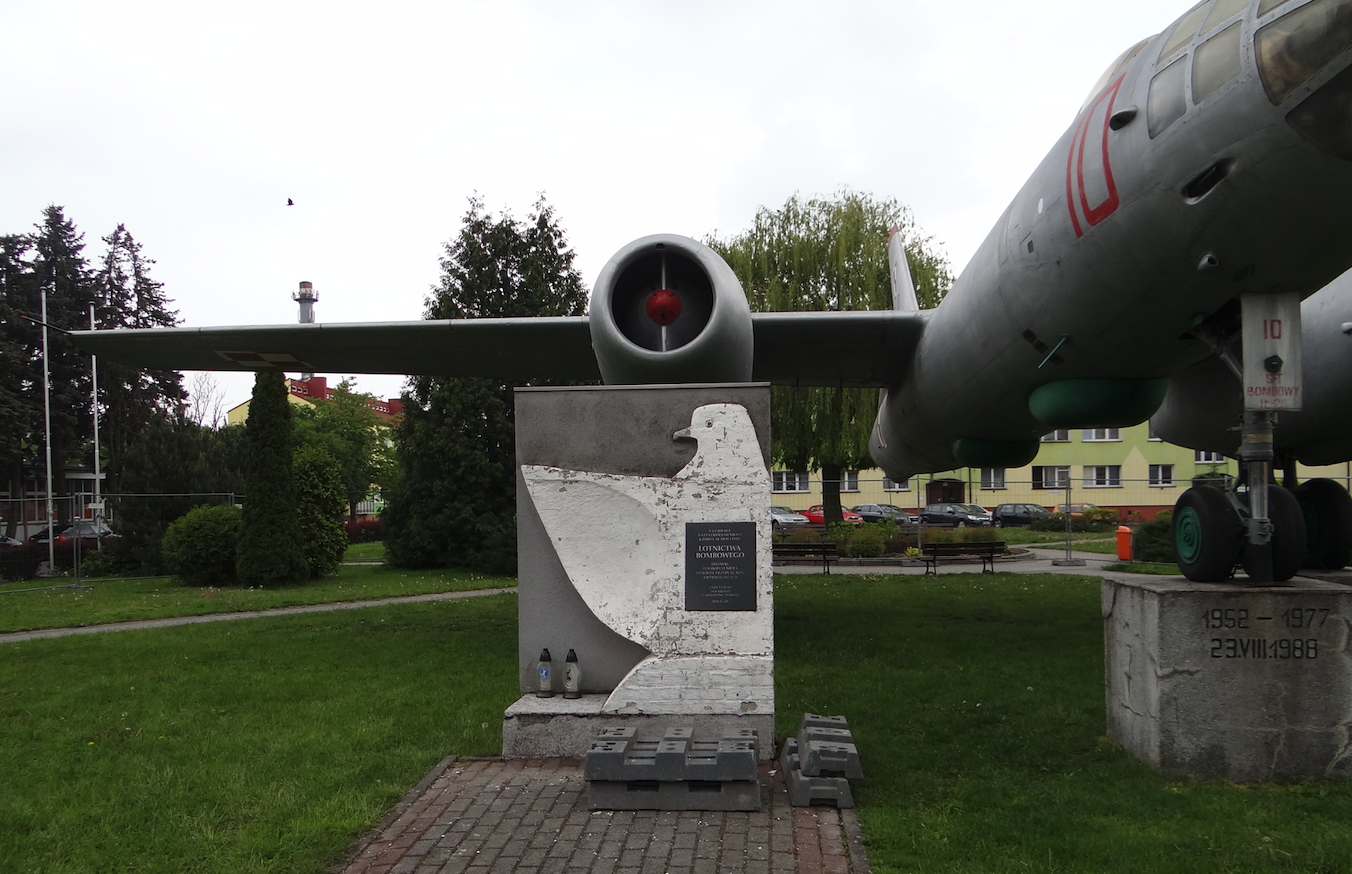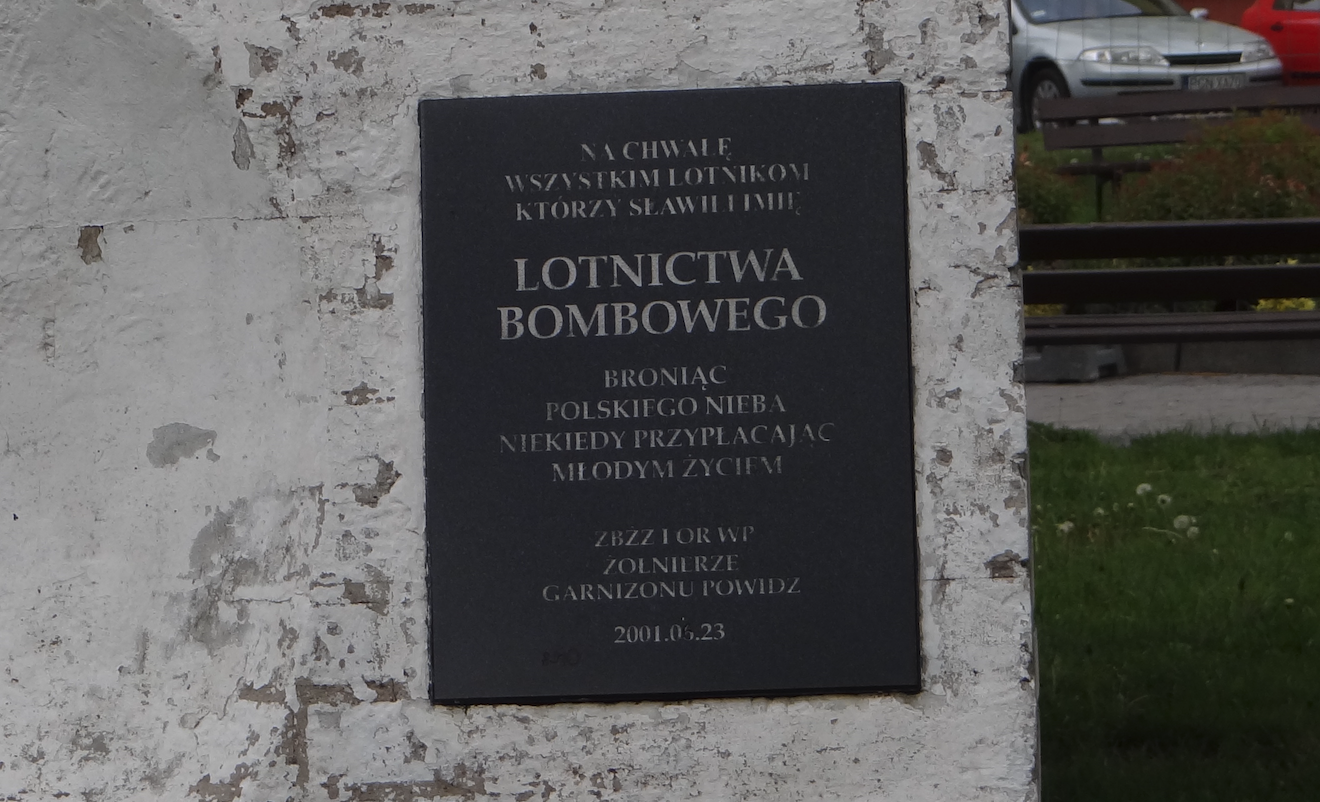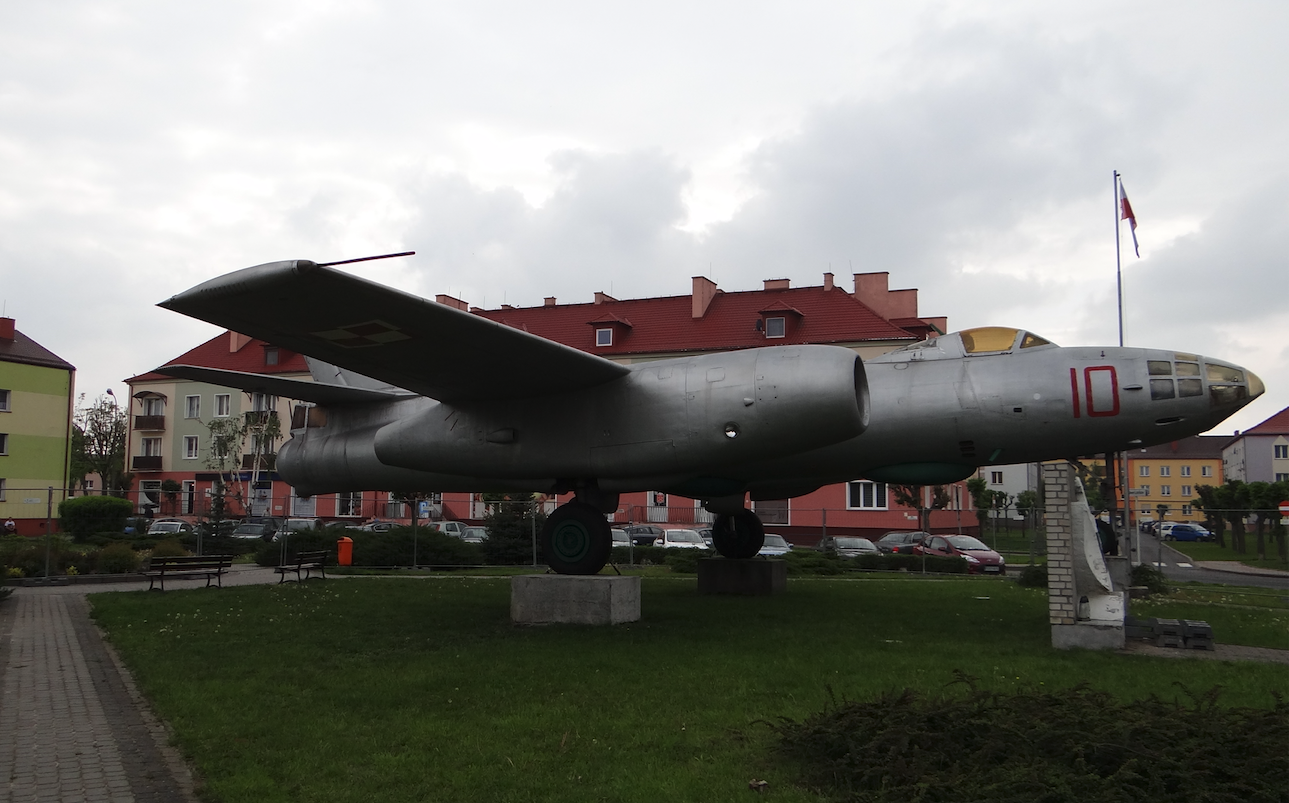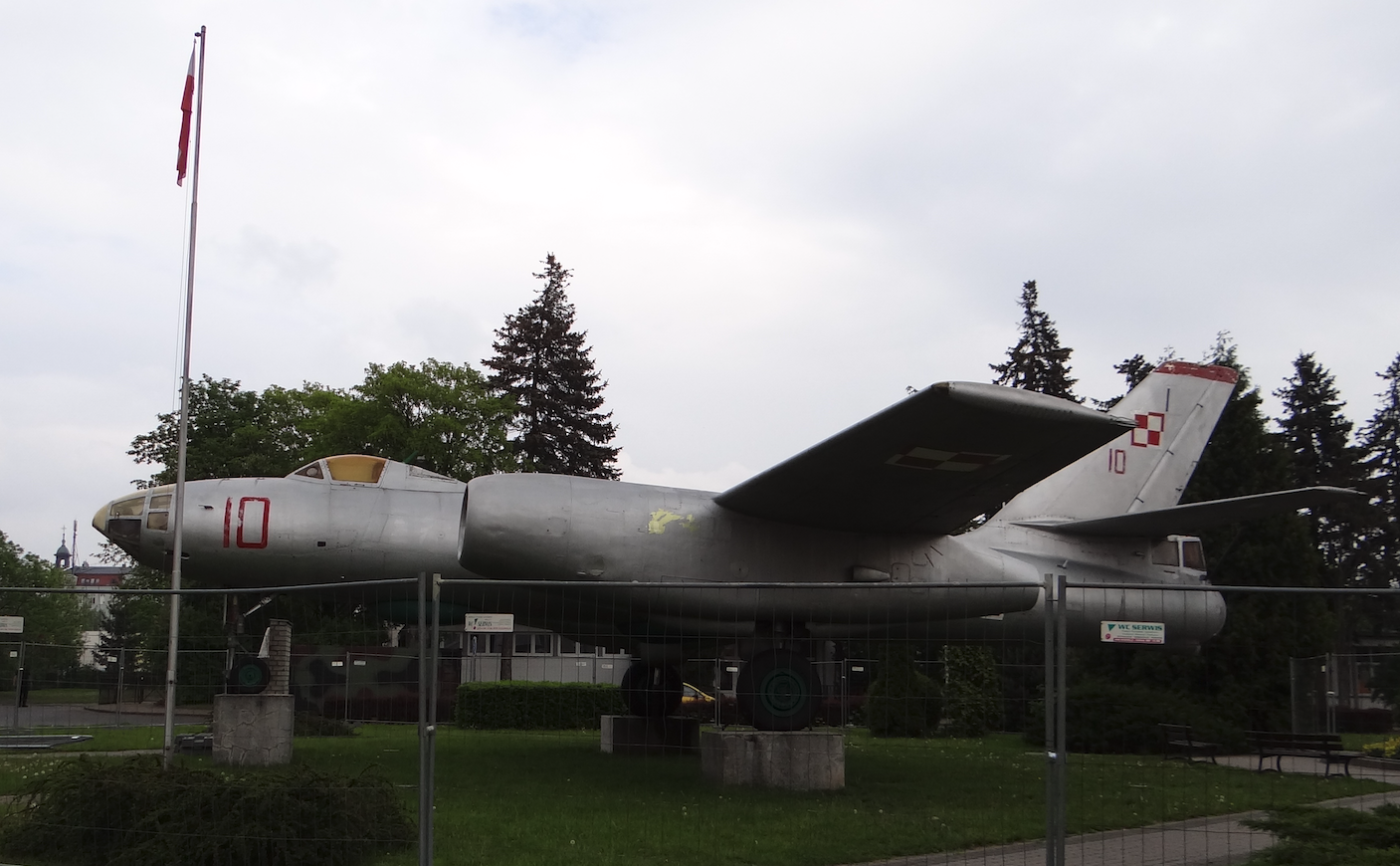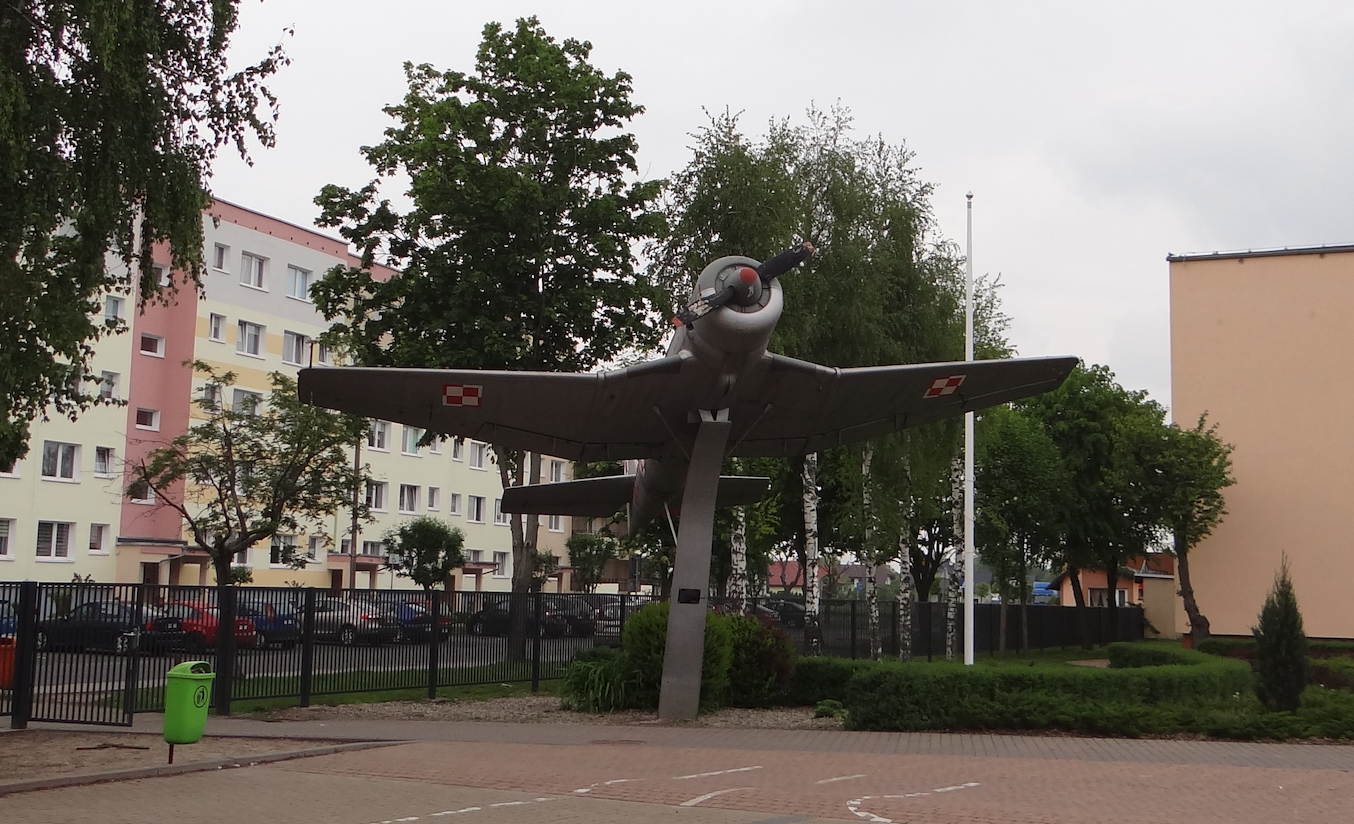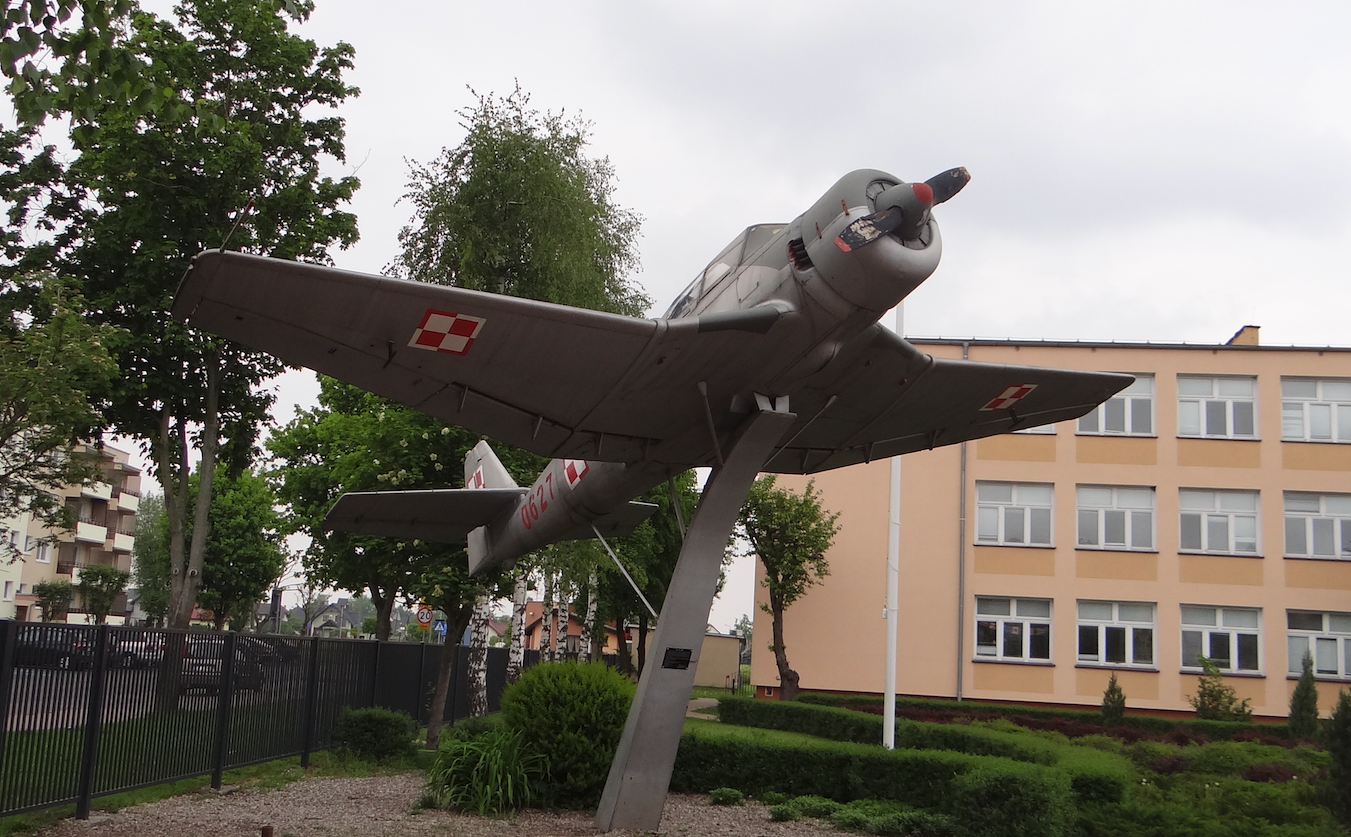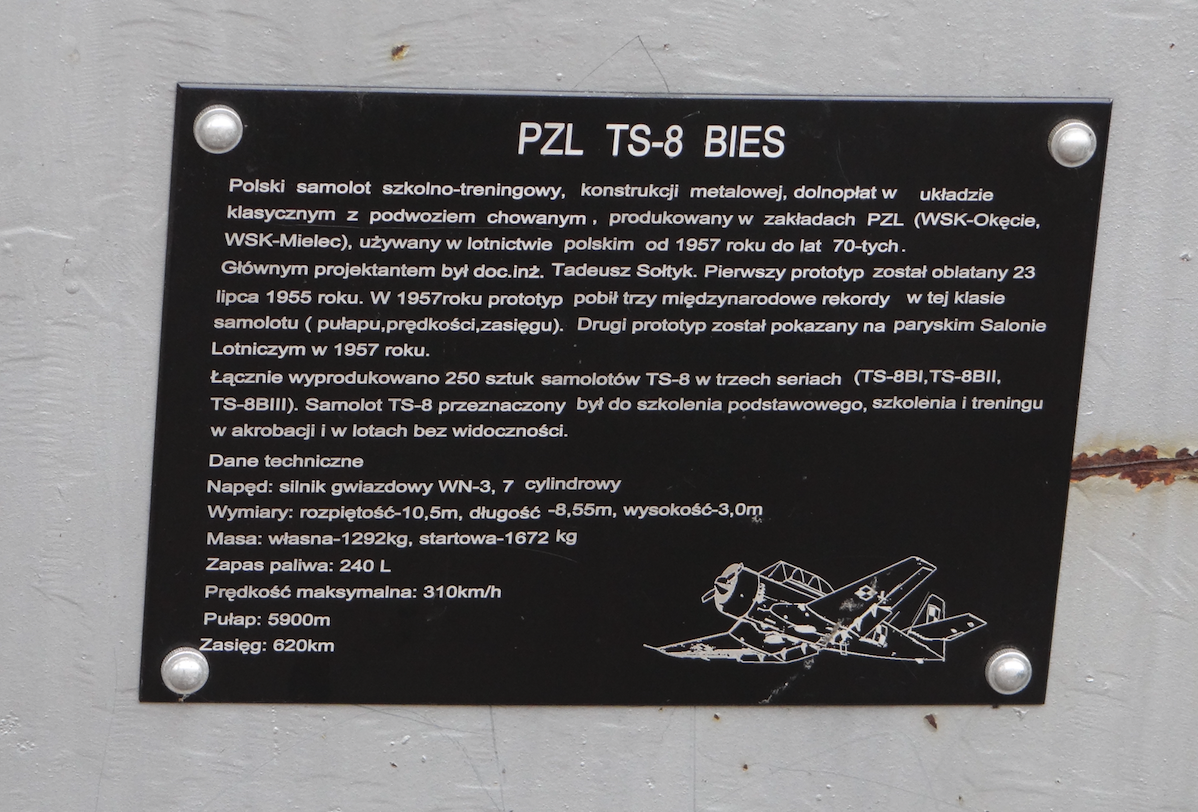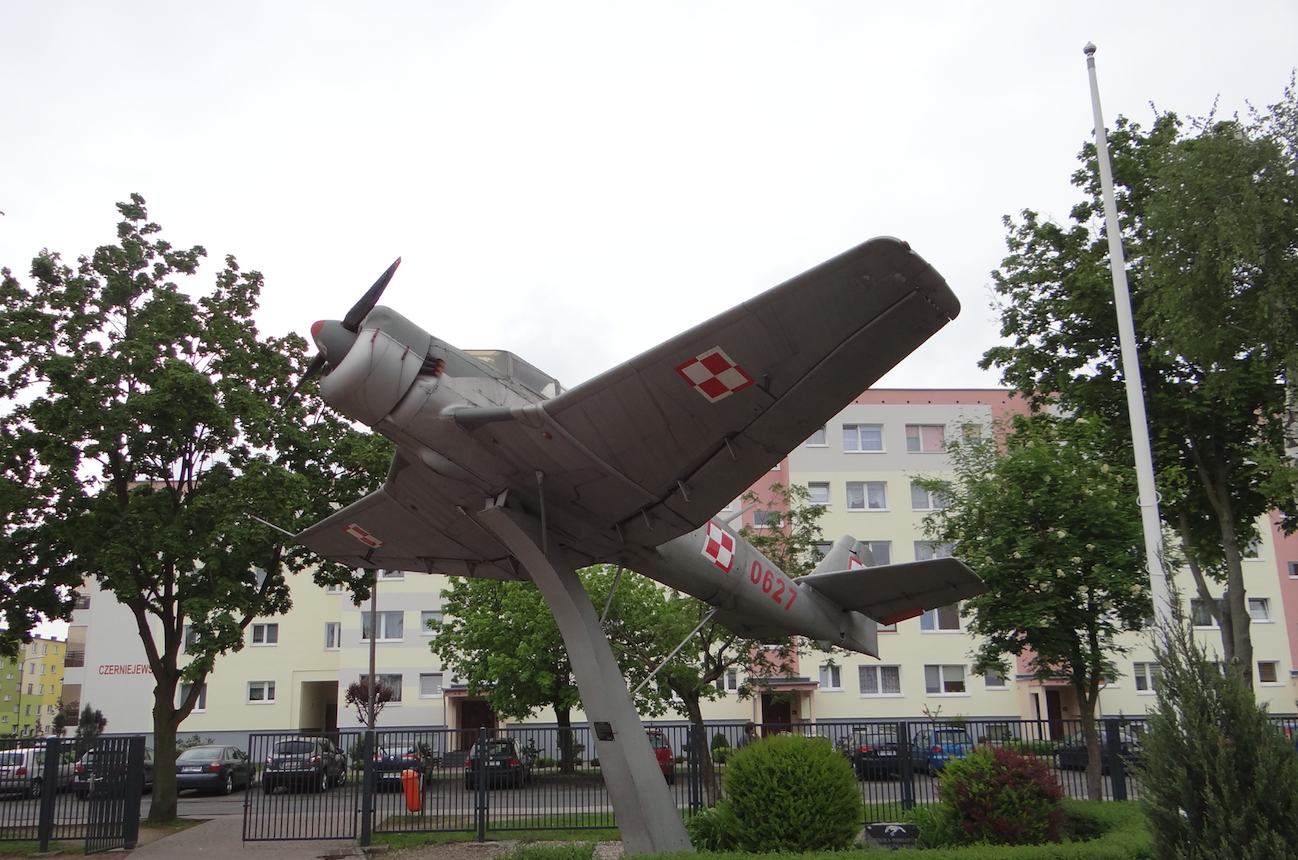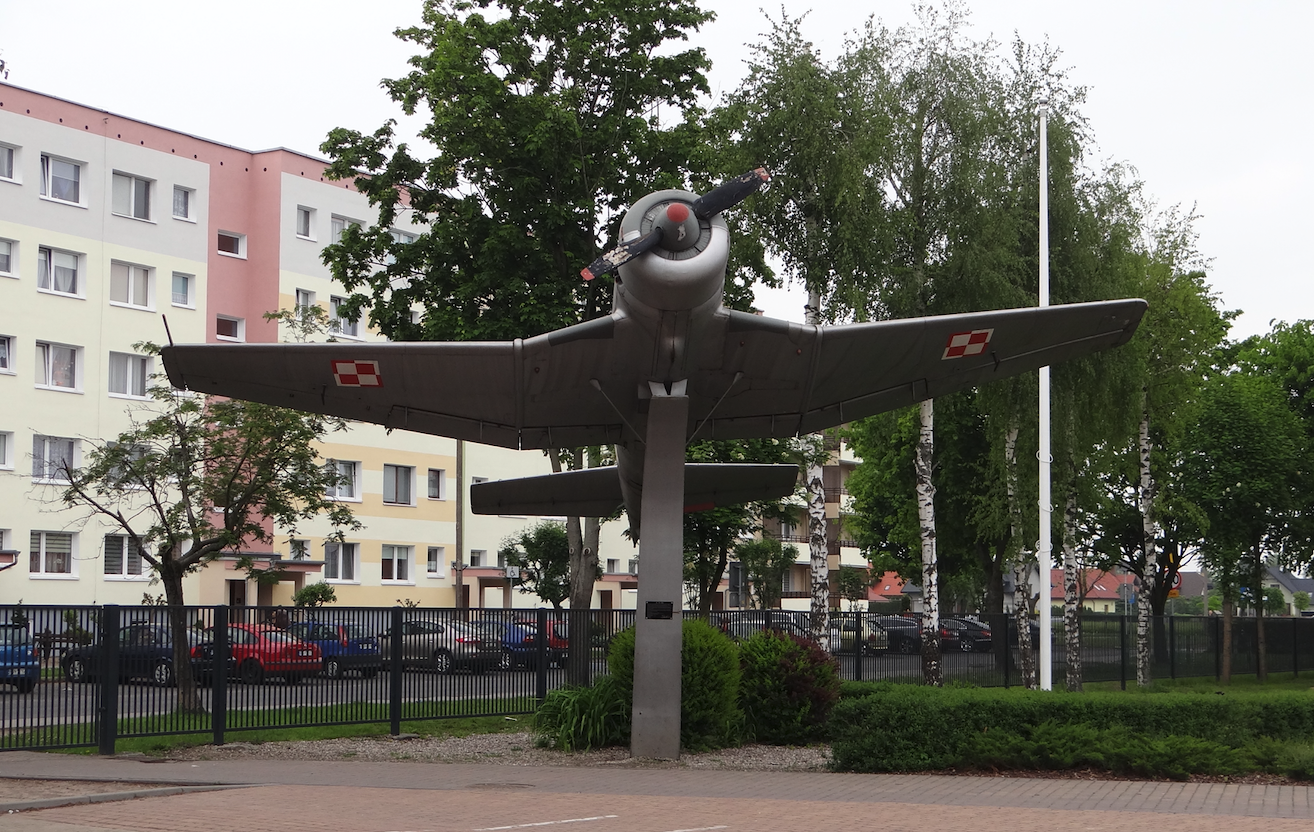 Written by Karol Placha Hetman