Internal combustion-piston engine.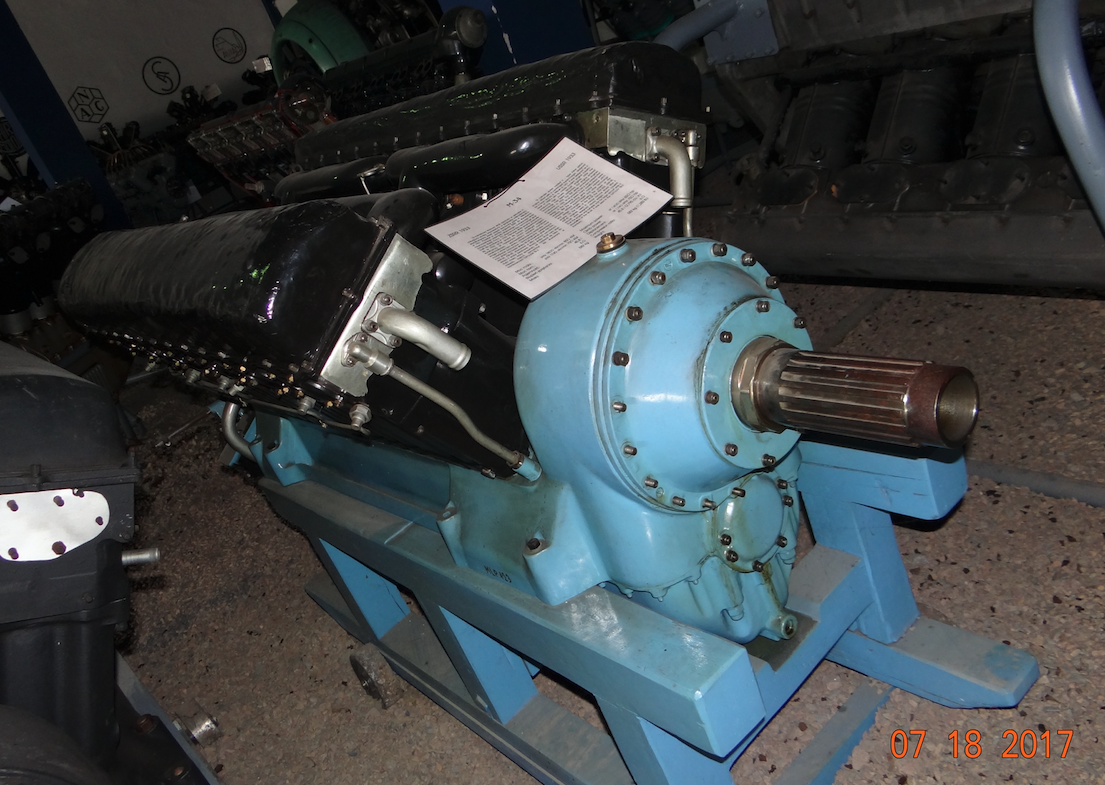 Description for the picture: M-34 engine by CCCP, 1933, V-type, 12-cylinder, maximum power 850 HP at 1,800 rpm, capacity 45.8 liters, compression ratio 6.0: 1, engine weight 582 kg. The disadvantage of the engine is its heavy weight, so it was only suitable for propelling large aircraft. The M-34 engines powered, among others, Tupolev TB-3 bombers.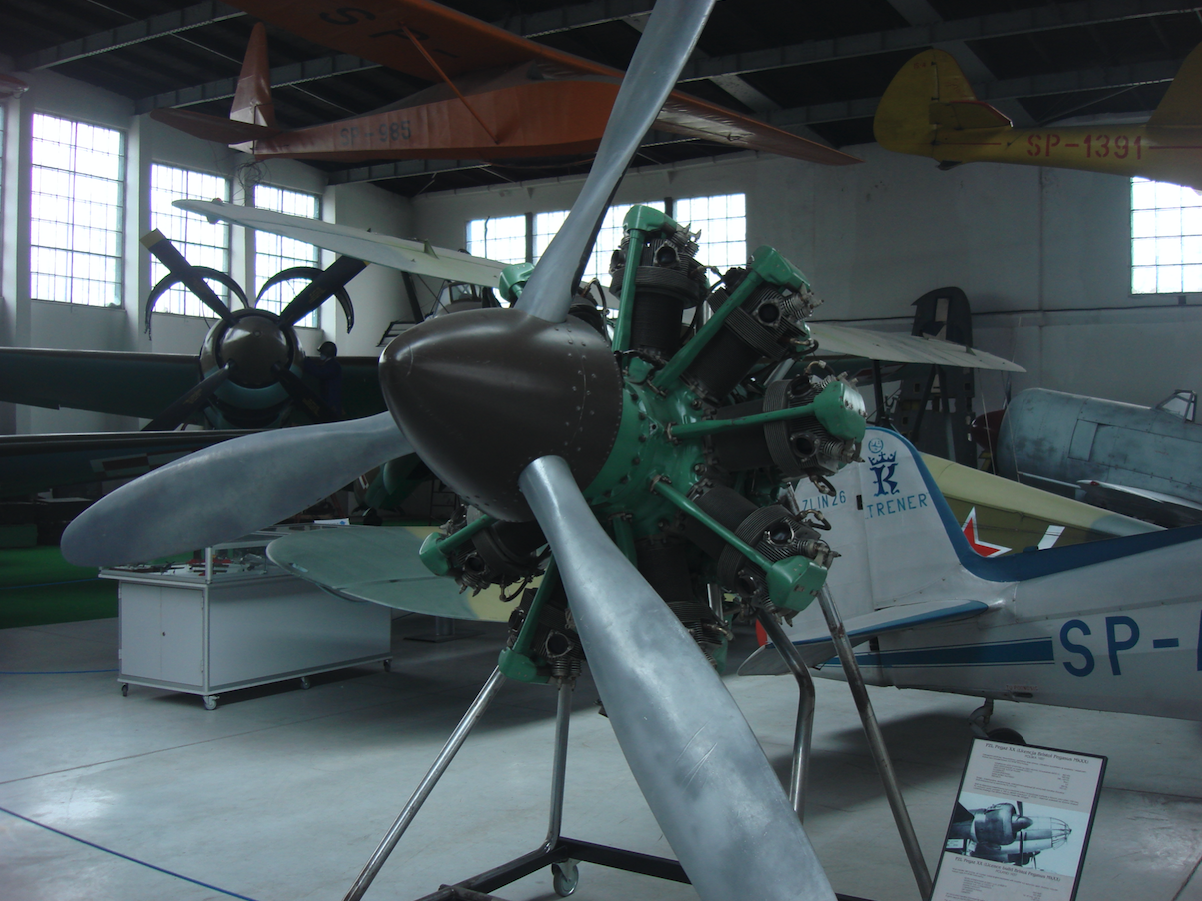 Description to the photo: De Havilland Hamilton Standard adjustable, two-stage, three-blade propeller. PZL Pegaz XX engine from 1937, 9-cylinder, left-hand rotation, maximum power 940 HP, capacity 28.6 liters, compression ratio 6.5: 1, engine weight 456 kg, diameter 1.40 m. The engine has a compressor air, reducer and carburetor. Cloudel-Hobson AVT 8OBZ carburetor by Motolux.
Written by Karol Placha Hetman