Kraków 2011-12-29

59 Training-Combat Aviation Regiment

1958r. – 1964r.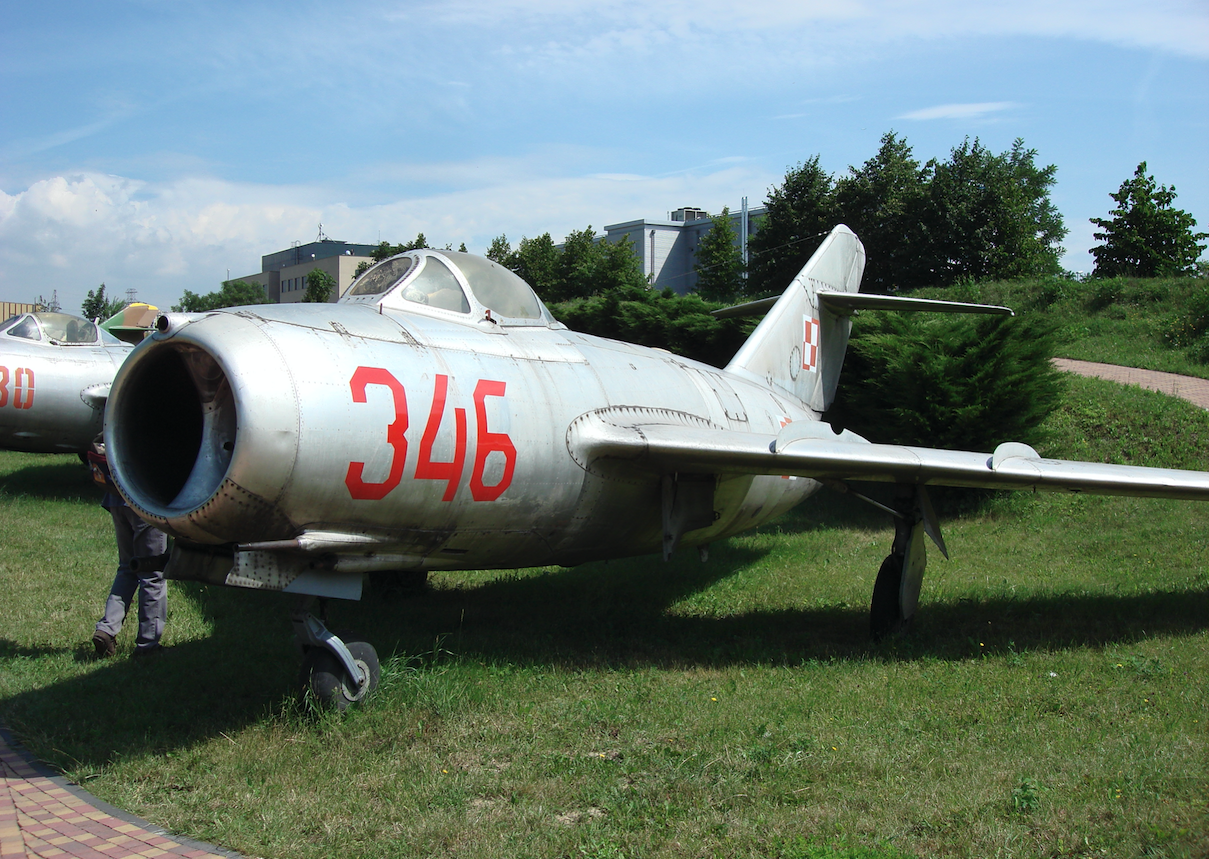 History
In 1958, a new stage of reorganization of aviation education in Poland began. New, modern equipment required a different, well-developed supply and security system. Under the new assumptions, the cadet during the 3-year training was to obtain a larger raid than before. The officer was to leave the university walls with a total of 215 hours; 115 hours on school aircraft and 100 hours on a combat aircraft.
Therefore, it was decided based on the existing School Squadrons (in two schools in Dęblin and Radom) to create Aviation School Regiments. That is why the Order of the Minister of National Defense No. 075 / org was issued, issued on December 31, 1957. The order ordered, until 15.03.1958, to create School and Training and Combat Regiments on the basis of squadrons. And so as part of:
As part of the School in Dęblin (named after Janek Krasicki);
58 Air Training and Combat Regiment in Dęblin, major pilot Piotr Rojek, aircraft; MiG-15, UTI MiG-15, Lim-1, CS-102.
59 Air Training and Combat Regiment in Biała Podlaska, commander major pilot Edward Sochaj, planes; MiG-15, UTI MiG-15, Lim-1, CS-102.
52 Air School Regiment in Radzyń Podlaski, major pilot commander Stefan Czarnecki, aircraft TS-8 Bies, Jak-11.
23 School Squadron of Navigators in Dęblin, major pilot Grzegorz Winter.
24 School Squadron of Reserve Pilots in Ułęż, commander captain pilot Ryszard Mierzwiński.
25 School Squadron in Podlodzie-Krzewica, commander captain pilot Stanisław Piekara.

As part of the school in Radom (named after Żwirka and Wigura) established;

60 Air Training and Combat Regiment in Radom, major pilot commander Feliks Skrzeczkowski, airplanes; MiG-15, UTI MiG-15, Lim-1, CS-102.
61th Air Training and Combat Regiment in Nowe Miasto nad Pilica, major commander Józef Kowalski, airplanes; MiG-15, UTI MiG-15, Lim-1, CS-102.
63 Air Training and Combat Regiment in Tomaszów Mazowiecki, commander major pilot Kazimierz Ciepiela, MiG-15 aircraft, UTI MiG-15, Jak-11.
64th Air School Regiment in Przasnysz, commander major pilot Bolesław Andrychowski, aircraft TS-8 Bies, Jak-11.
Each of the newly formed regiments consisted of two squadrons, in accordance with 20/452. There were to be 40 pilot-instructors, 40 MiG-15 machines, 18 UTIMiG-15 aircraft and 10 TS-8 Bies aircraft in the aviation training and combat regiment, the production of which was just launched. At the moment, Junak-3 and Jak-11 machines were used for training.
59th Air Training and Battle Regiment.
The regiment functioned as JW 5264. The regiment was formed on a full-time basis No. 20/462, which provided for 402 soldiers and 3 contract employees. In 1960, the Regiment was reformed to 20/460, which envisaged 429 soldiers and 2 civilian employees. In 1961, the regiment was expanded once again. The regiment was full-time No. 20/500, which provided for 902 soldiers and 21 civilian employees.
Due to the satisfaction of training needs, it was decided to reform the Regiment. On December 31, 1964, the Chief Aviation Inspector reformed the 59th Training and Combat Regiment of the Officers' Aviation School.
A few months later (1965), the 61st Combat Regiment began to be stationed at the Biała Podlaska Airport. Initially periodically, later permanently.
Written by Karol Placha Hetman