Debrzno 2008-01-10
11th Fighter Aviation Regiment in Debrzno.
01 December 1950 - 30 September 1967.
Forming the 11th Fighter Aviation Regiment.
The order about the formation 11. PLM was issued on October 1, 1950. According to documents 11. PLM was formed from October 1, 1950 to December 1, 1950. The status of the regiment 6/101 predicted 222 military and one contract worker. The base was aerial units stationed in Poznań, Ławica and Krzesiny airports. Command 11. PLM was located on the airport of a chair. Already in 1951, it was decided that the regiment would have MiG-15 aircraft. In fact, the regiment also had a state of planes as-9.
In December 1951, 11. PLM was incorporated into the 11th Division of Hunting Aviation. At the same time, the Nowa Airport Stationing in Zegrze Pomorskie was pointed. Because new organizational adjustments have appeared, 11. PLM has been assigned to 6. DLM and remained at the airport of a chair. Unit 11. PLM had MIG-15, LIM-1, LIM-2, JAK-11 airplanes.
In the period 1954-1955, on the basis of two Eskadr for the 11th Fighter Aviation Regiment, the 62th Fighter Aviation Regiment was formed. At the same time, in 1954, the third squadron was charged to the airport in Debrzno. The process of completing the personal and hardware state has begun in Debrzno. At that time, the 11th PLM to the 10th Hunting Division took place. In 1958, the 11th Hunting Aviation Regiment was included in the 2nd National Defense Corps of the Country Area with Command in Bydgoszcz. In June 1962, the entity was renamed on the 11th Fighter Aviation Regiment OPK.
In the autumn of 1959, the first LIM-5 P aircraft, or hunting planes equipped with radiolocation stations as a viewfinder, was adopted. Airplanes were not on the arming of manner missile missiles, and in the fight they used two 23 mm caliber plots. However, these fighters could already lead missions at night and in worse weather conditions. The preliminary pilots were trained at the airport in Modlin.
When in Poland a decision was made to buy MIG-21 F-13 fighter aircraft, then one of the units selected for conversion into this type of aircraft was 11. PLM OPK. The first flights in Debrzno on MiG-21 F-13 airplanes were started on October 17, 1963.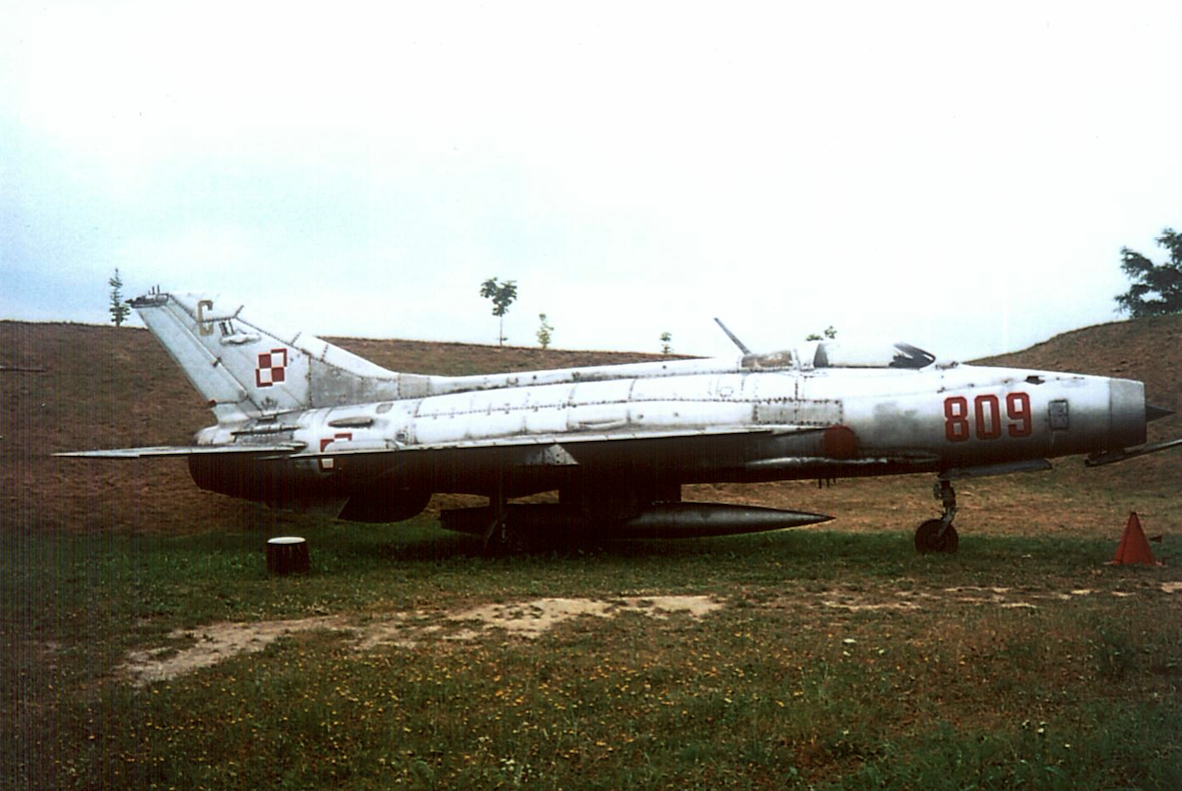 In 1967, 11. PLM in Debrzno was shattered and its place took 9th PLM. Unit 11. PLM appeared at Lady Airport. In fact, most of the staff from 11. PLM passed to 9 PLM.
Written by Karol Placha Hetman